Top 30 Easy Spring Crafts for Preschool Kids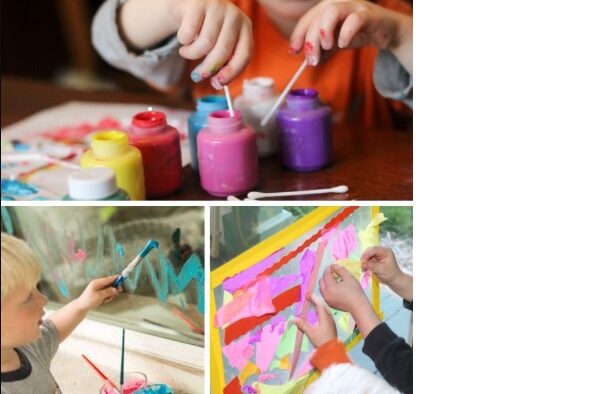 Whenever we talk about colors, vibrant themes, Renewal, or growth, the first thing that comes across is the spring season for toddlers because they do not feel too cold or hot.
In this beautiful time of the year, you can engage your toddler In creative activities that will not only help in fostering their Imaginative skills but also develop their motor and cognitive abilities as well.
Here, in this article, we will present you with the best and the easiest 30 spring crafts for preschool Activities where you can engage your toddler this spring season. This will be a fun experience for both toddlers and the parent or caregiver.
So let's get started.
Easy Spring Crafts for Toddlers with Tutorials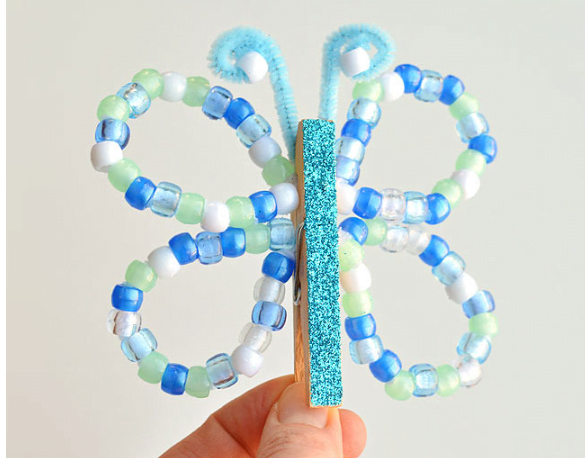 The first spring crafts for preschool activity on our list is Beaded Butterflies. It is one of the best fun crafts for toddlers. For this activity, all you need to have is small beads, clothespins, and pipe cleaners. To perform this activity, you must take a pipe cleaner and the beads you want to add.
Start twisting the pipe cleaner from the top And then it into half to make the butterfly wings. You need to do this with two pipe cleaners and then attach both with the help of the cloth pin.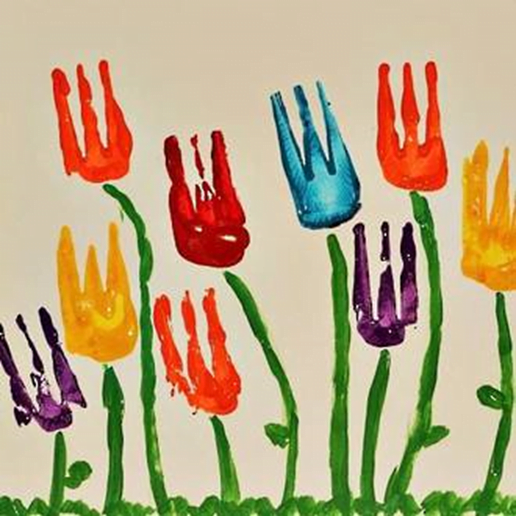 Another amazing and easiest spring craft for preschool for toddlers is making flowers that are tulips with the help of a fork and paints. To perform this activity, you need to take some bright paint colors on a coloring plate or a normal plate, dip the top of the fork in the color, and then stamp it on the paper. You can also use cardboard with a white background for performing this activity.
You can perform this activity with your toddler and help them learn about the different colors. To complete, you need to make leaves with the help of green or yellow color below the tulip created with the help of a fork stamp.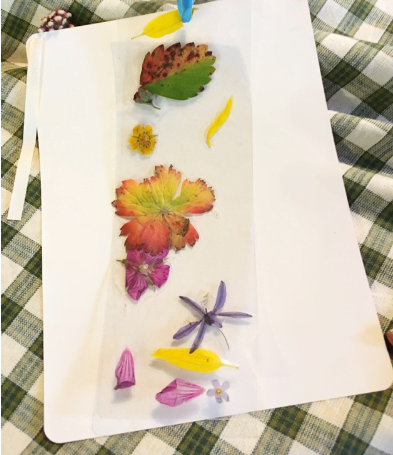 Children often engage in enjoyable spring crafts for preschool activities during Spring break. And what could be more fitting than crafting nature-themed bookmarks? The lovely spring crafts for the preschool idea is to take them for a stroll in the garden, where they can select leaves, flowers, or other natural treasures.
Afterward, they can have fun painting these chosen items and attaching a similarly shaped piece of thin paper beneath them. It's a beautiful chance to encourage their creativity.
You can then help them learn how to correctly position these unique bookmarks on the last page of their engrossed book. This activity combines the joys of nature, crafting, and reading delightfully and educationally.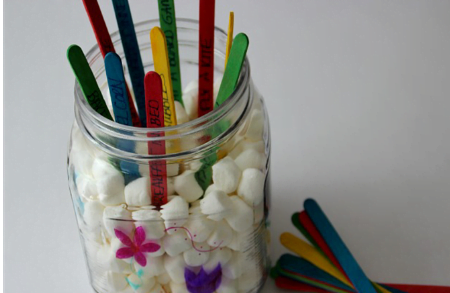 Children thoroughly enjoy embellishing their belongings with vibrant hues. In the spirit of the season, enroll them in the spring crafts for preschool or try an engaging idea to encourage them to adorn their activity jars similarly.
Offer them a spacious jar containing crayons, pencils, and artistic materials. Provide an assortment of adornments such as glitter, stars, stickers, and candy sticks, allowing them to personalize these jars according to their preferences.
Naturally, one mustn't overlook their penchant for painting, which can be applied to the jar's surface, adding an extra dose of delight and a cheerful aesthetic.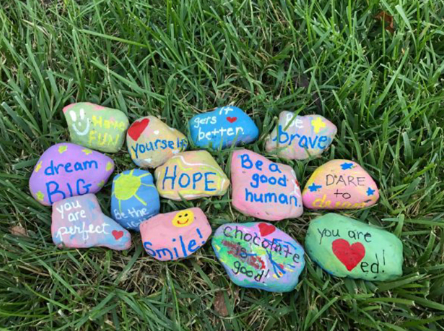 With the air filled with happiness and new life during the Spring season, it's a great idea to let kids make something just as wonderful. For example, you can give them pretty rocks that you can find easily in stores nearby or even pick them up from the beaches. Inspire them to paint and make playful characters with these rocks.
Put on eyes, a nose, and even some hair strands to turn these rocks into the perfect buddies little ones would love to have at home or maybe even in their school bags! While doing this spring crafts for preschool activity, kids can enjoy the beauty of nature and use their creativity to craft these lovely rock friends.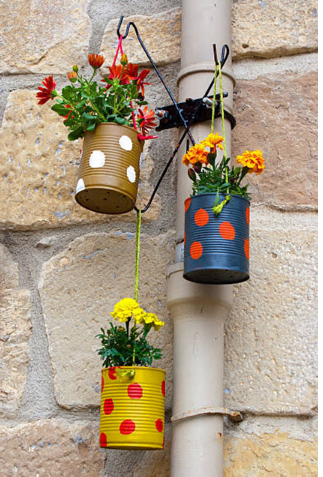 Spring is also considered the best season when we can help our toddlers understand nature. In this season, our toddlers get to know about sustainability as well. A great way is to reuse household boxes or obtain new ones, allowing kids to decorate these boxes or tins according to the season.
Making small holes at the bottom for drainage is crucial. To make the spring crafts for preschool activity more creative and special, you can help them add their names to the funky labels. The key is to remind them to water these saplings daily, without exception.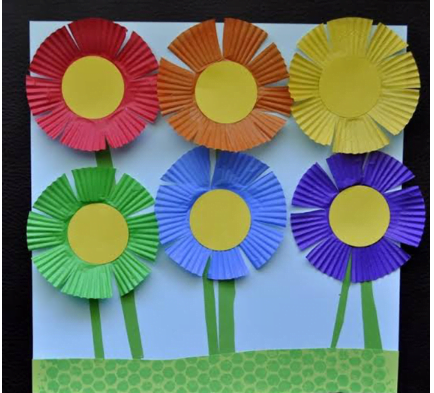 Using colorful rainbow paper, crafting a flower gives young children a fun way to grasp different shades. Through this activity, your children will learn about different colors, and you can also teach them about the vibrant use available in the rainbows.
Children always love rainbows; through this activity, they will feel closer to the vibrance. You can help them by twisting and twirling the paper to make colorful flowers. You can also ask them to give these flowers or a bouquet to the one special.
This spring crafts for preschool activity will not only help enhance their creativity, but also they will be able to create an emotional bond with our special ones. This activity helps toddlers explore colors and learn the joy of sharing and giving fantastically.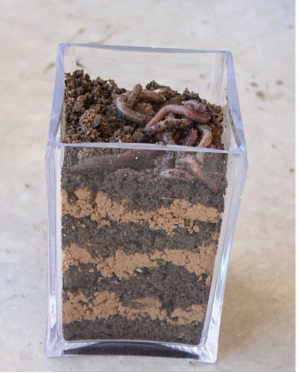 Children take immense pleasure in engaging in spring crafts for preschool activities that allow them to immerse their hands in dirt and soil. Therefore, why not stimulate their imaginative flair by harnessing these natural elements?
Provide them with a clear container to arrange layers of moist and dry soil inside. Afterward, gently introduce worms onto the uppermost layer. Through this activity, they will get to know and observe the worms. They will be amazed to see the wonders of nature.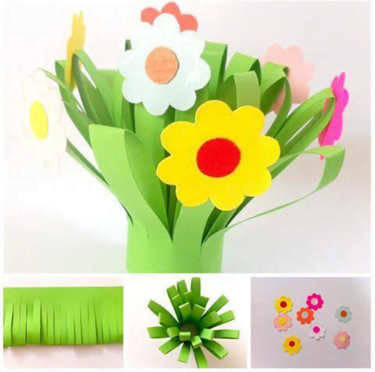 Allow the tiny fingers of your little ones to delight in the art of twirling and crafting charming flower bouquets guided by experts in the spring crafts for preschool. A handful of paper strips, a soft ribbon, and some enjoyable moments spent with your toddlers are all required to fashion an adorable bouquet.
While doing this spring crafts, preschool creativity with your toddler must ensure they do not hurt themselves with the scissors. After completing this activity, when they will see their beautiful bouquet, they will have a feeling of accomplishment and joy.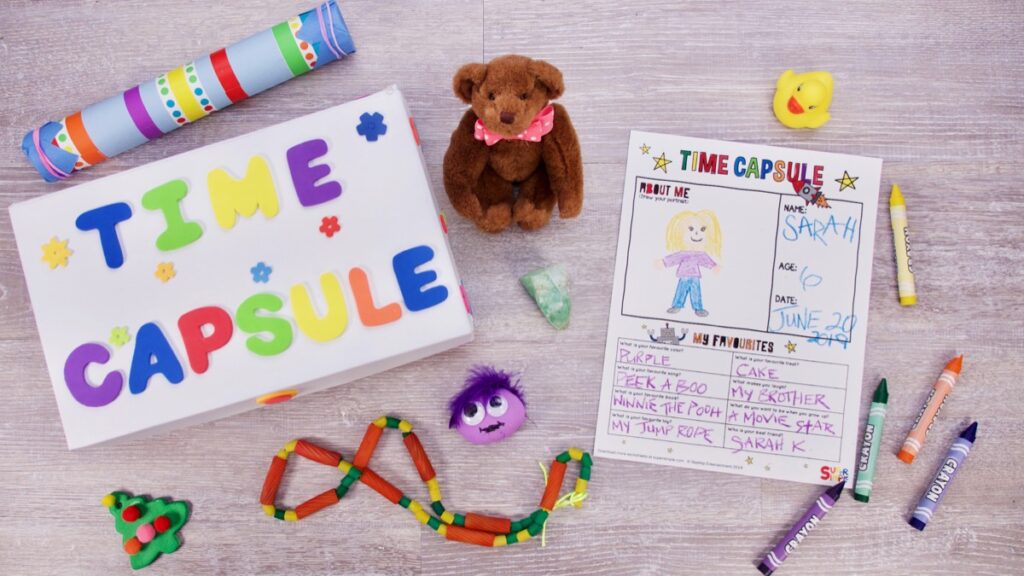 Crafting and treasuring memories is an incredible journey. During this vibrant Spring Season, engage young ones in a delightful project. Assist them in crafting a special time capsule using photos capturing their journey from birth until now. Through this activity, they will enjoy more about knowing themselves. While completing it, they will use their images and other small stuff.
The album will become a collection with all the heartwarming memories of your toddler. Even in the future, this spring crafts for preschool activity, or the album, will bring a smile to their face when they cherish their childhood.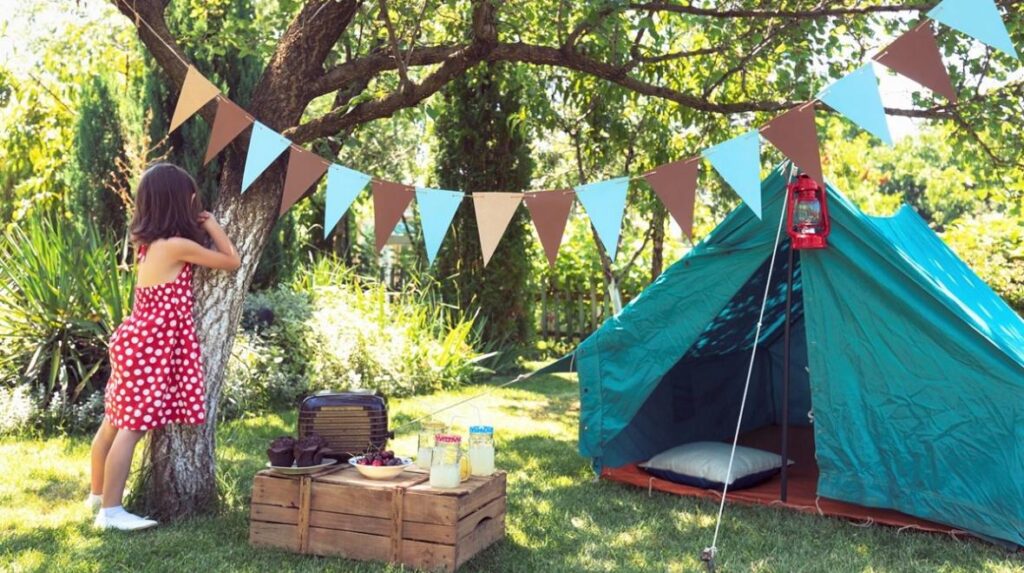 Creating a cozy tent getaway, whether nearby or in the backyard, opens a world of excitement for a young child. It introduces them to the thrill of stepping out of their familiar sleeping space and home environment, offering a chance to savor life's basic pleasures.
From observing birds in their natural habitat to savoring a delicious barbecue dinner, this springtime escapade promises abundant joy and shared laughter.
It's a beautiful opportunity for the child to explore, learn, and create cherished memories with the family while enjoying the great outdoors wonders.
The toddler stage provides an ideal opportunity to instill good eating manners in a child. You can assist them in crafting delightful and colorful placemats by engaging in finger and brush painting activities.
To add a special touch, motivate the little ones to incorporate a personal element like their initials or a sticker onto their placemat. This creative spring craft for preschool process enhances their artistic skills and helps them understand the importance of clean and appealing dining space.
By involving them in making their placemats, you encourage their creativity and foster a positive attitude towards mealtime etiquette, which they can carry forward as they grow.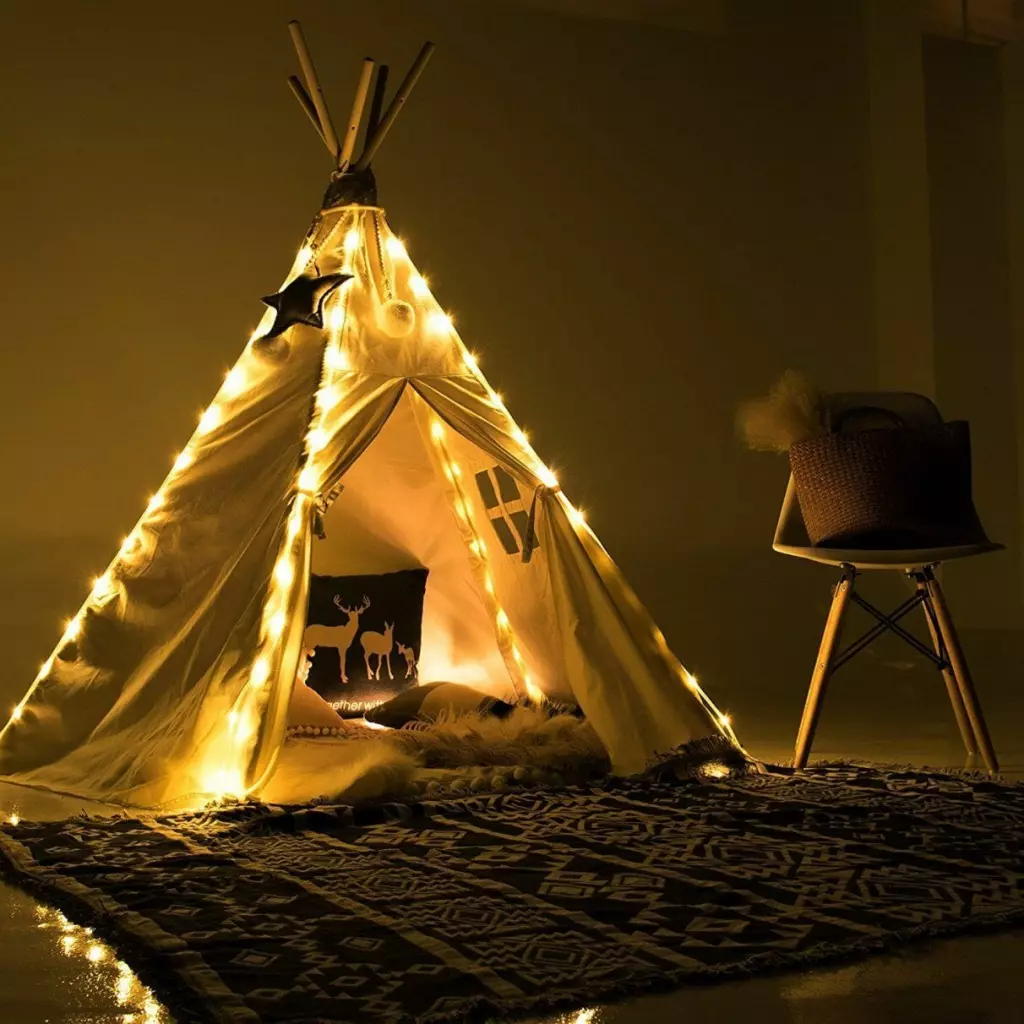 Setting up a delightful indoor playhouse can offer a splendid way to entertain the children during Spring break. Utilise sheets, curtains, and vibrant blankets to craft a charming little tent secured with clips or pins.
Enhance the ambiance by adding decorative lights, casting a gentle glow within this unique abode. Toss in a collection of cushions and pillows for added coziness, ensuring a snug space for the kids to enjoy.
This creative indoor spring craft for preschool retreat promises a joyful haven for the little ones, providing a cheerful atmosphere where they can blast during their break.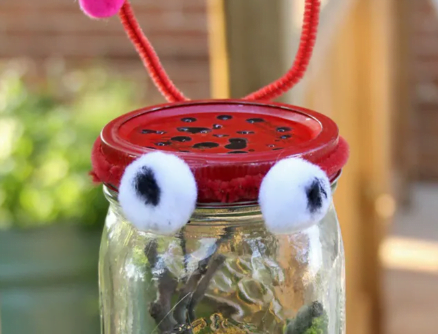 Introduce young children to the joy of catching bugs and providing them with a temporary home before releasing them, fostering an appreciation for nature. Craft a bug-catching jar from a recycled container. Enhance it with playful touches like Pom Poms for horns, stick-on googly eyes, and a mix of fresh garden grass and soil.
With the toddler, catch a handful of bugs and place them in the jar for a brief observation period, allowing them to witness the bugs' behaviors. After that, gently release the bugs back into their natural habitat. This spring crafts for preschool activity entertains the child and nurtures their curiosity about the world while teaching respect for all living creatures.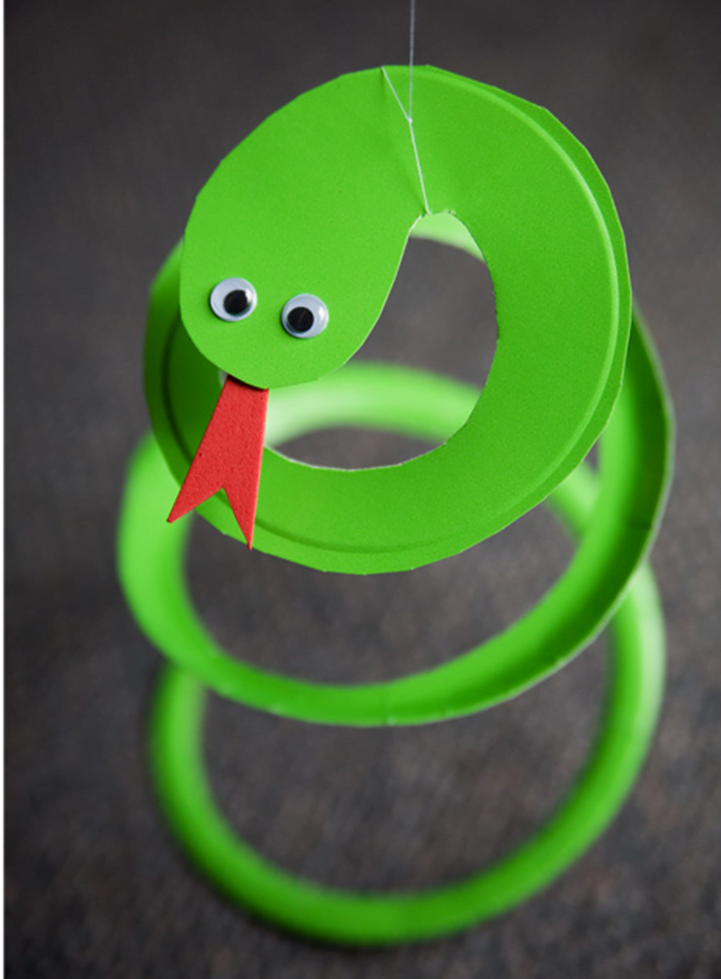 Encourage toddlers to explore their creativity through a delightful cutting activity. Gently provide them with safety scissors and a paper plate, allowing them to engage in a cutting adventure. Guide them in cutting along circular lines, magically transforming the paper plate into a playful snake shape. To enhance the excitement, let's introduce vibrant colors to the plates. This can be achieved by adding cheerful paints to the plates, creating captivating snakes, and brimming with various appealing colors.
This spring crafts for preschool activity entertains the child and nurtures their fine motor skills and artistic senses. Remember, this simple yet engaging endeavor promises to bring joy to both the child and the grown-ups.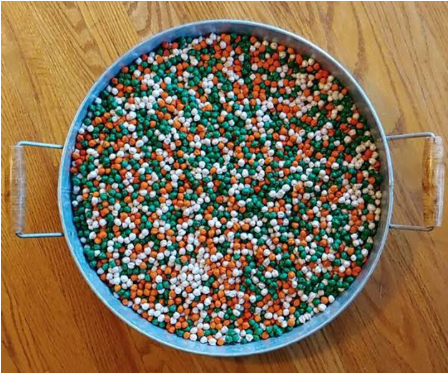 Teaching numbers to young children can sometimes be challenging. However, using vibrant and colorful sprinkles can turn this into an enjoyable activity, especially during Spring Break. Just take a plate and pour these sprinkles onto it.
Then, inspire the toddlers to count the sprinkles while they have a good time playing with them. This approach makes learning numbers easier and adds a fun element to the process. By engaging with the colorful sprinkles, kids can learn while having a playful experience.
This creative spring crafts for preschool technique can help foster a positive attitude towards numbers and learning in general. So, when Spring Break arrives, remember to bring out the sprinkles for a delightful and educational activity that kids will love.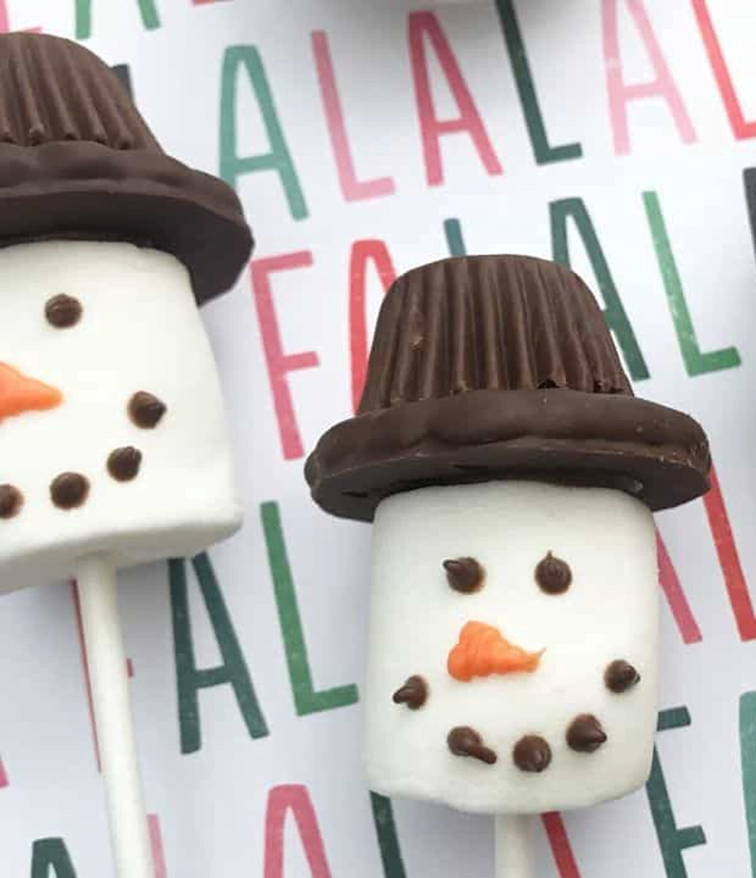 Small hands have an affinity for things like clays, marshmallows, and plushies. As the Spring season arrives, it's a delightful idea to provide them with marshmallows and encourage their creativity. One fascinating creation they can craft is marshmallow snowflakes. This can be accomplished by gently shaping and molding the soft, edible marshmallows into balls and then carefully cutting them.
These versatile marshmallows can be transformed into various items – for instance, by sticking a twig through a marshmallow, they can craft a miniature tree. These simple yet enjoyable spring crafts for preschool activity engage their imagination and hone their fine motor skills. So, this Spring, let the little ones explore their artistic talents with the help of this sugary activity, fostering both fun and skill development.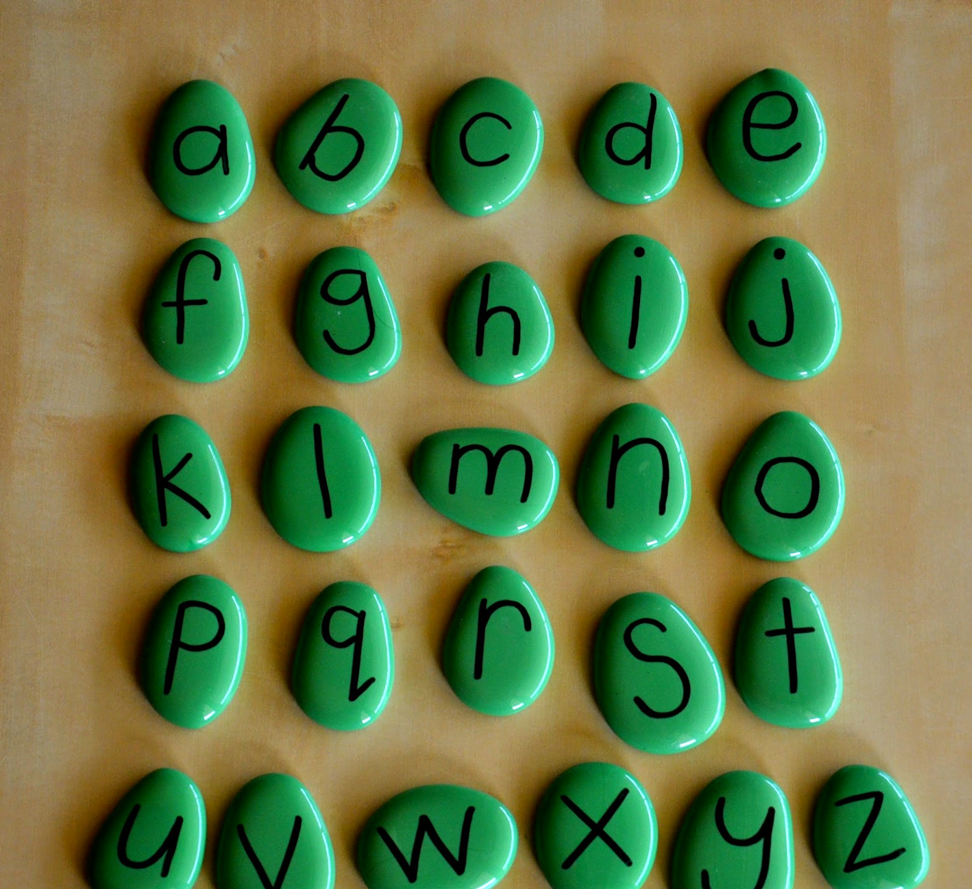 If your little one has been outdoors recently, they've likely gathered some pebbles in their pockets. You can help them remove those pebbles or purchase some from a craft supply store. These pebbles can become a fun learning tool for them to practice their alphabet. Paint letters like A or B and all the other alphabets on these pebbles. Another enjoyable activity is having them spell out their names using the pebbles. To make the painting process easier, consider using chalk, which will last a while.
These simple and creative spring crafts for preschool activity help with alphabet practice and engage their fine motor skills and creativity. It's a delightful way to make learning a playful experience.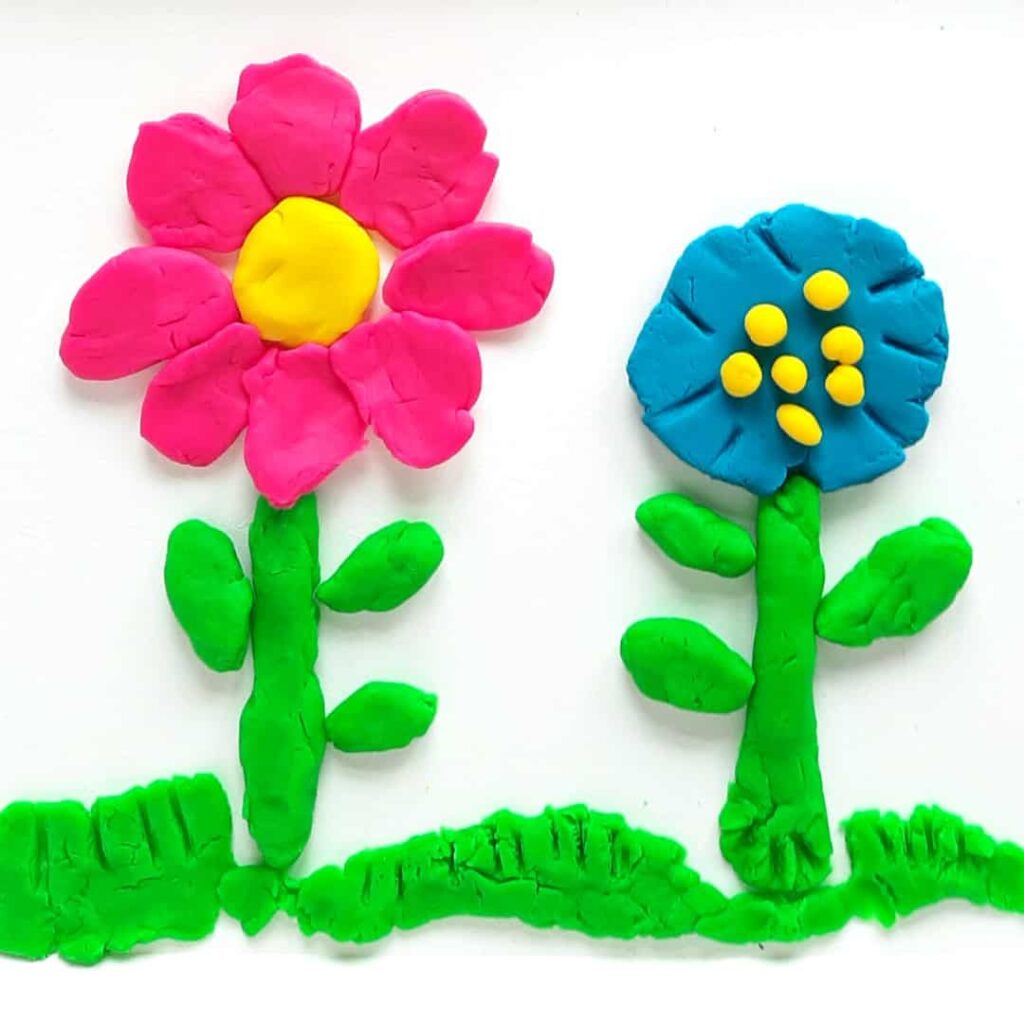 Playdough is a fascinating item for toddlers. They enjoy pressing and shaping the dough, which helps boost their thinking skills and creativity. Encourage them to make different shapes with the playdough that catches their attention. The fun spring crafts for the preschool idea is to draw or print on a big chart or mat, providing a creative space for them.
They can cover their drawings with dough, making it enjoyable. This not only keeps the toddlers engaged but also nurtures their imagination. By playing with play dough, little ones learn and have a good time. This activity will also lead to cognitive development.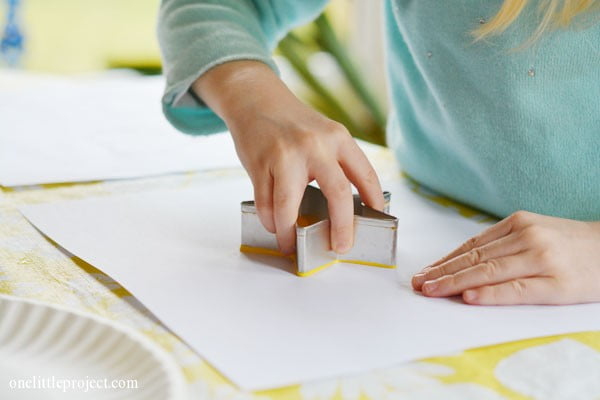 Engaging in cutting activities is one of the fascinating endeavors for young children. Equipping the tiny hands with safe, plastic cookie cutters and kinetic sand sparks their joy and captivates them for extended periods. This simple yet entertaining pastime offers more than just fun; it contributes to their talent in handling objects and refining their cutting skills. As they press the cookie cutters into the soft kinetic sand, they create shapes and unknowingly enhance their ability to manipulate objects.
Additionally, this engaging playtime allows them to acquaint themselves with various forms, boosting their cognitive development. Providing toddlers with such creative activities nurtures their motor skills, creativity, and mental growth, all wrapped up in the guise of play.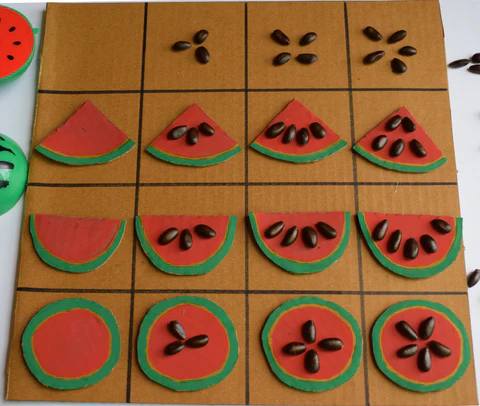 There are numerous activities that a kid can do using fruit seeds. But before that, it is essential to let them enjoy and learn how to pick the seeds from the fruit. For example, cutting a slice of apple and giving it to the kid to harvest the seeds from it can be an exciting task for them.
After that, urge them to create various shapes like stars, triangles, and flowers using the sources and stick these on paper to hang in their rooms.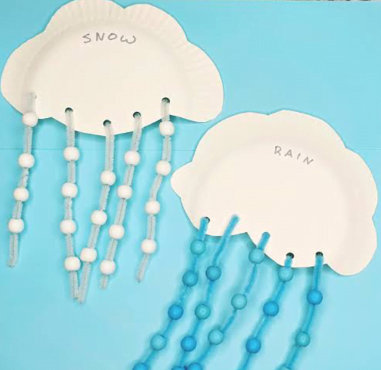 Teaching weather and climate to toddlers at this stage is so important. Use the thread to give proper information to the kids on this subject. Use woolen thread, let them practice passing this thread in beads, and stick these to paper clouds.
They will not only learn essential concepts like clouds and rain but also count the beads and improve their concentration using the threading activity.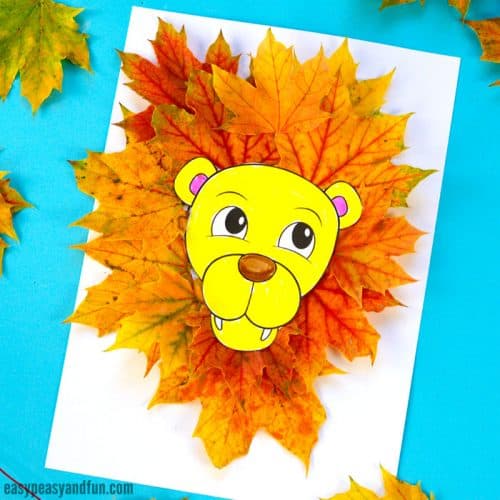 We all know that toddlers find wild animals, especially lions, intriguing. So, why not create a flower lion for them? Draw and cut a lion's face on cardboard, and let the toddler color it yellow. Next, accompany the child to the garden to pick some flowers and create a border on the face.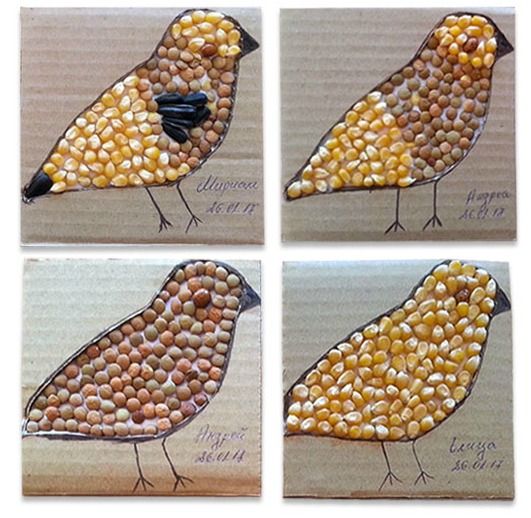 Here is another enjoyable, eco-friendly preschool activity with minimal materials. Spread seeds and millets on a tray and have children use their fingers to shape it into a bird (Or you can draw a bird for them). This enhances their brush grip, strengthens fingers, and fosters creativity while teaching them about the different kinds of seeds and millets.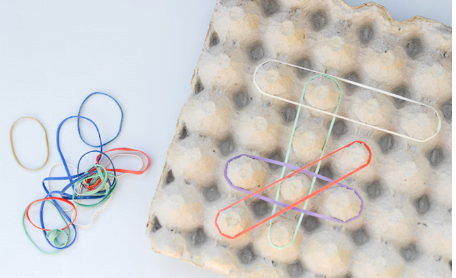 Utilize an egg carton and rubber bands to craft swift motor skills and hand strength exercises. Toddlers can entwine the rubber bands around the egg carton, forming captivating geometric patterns.
This engaging activity will not only aid in shape and color recognition but also contribute to enhancing their fine motor abilities.
This activity combines fun and skill development by repurposing everyday items, making learning an enjoyable journey for preschoolers.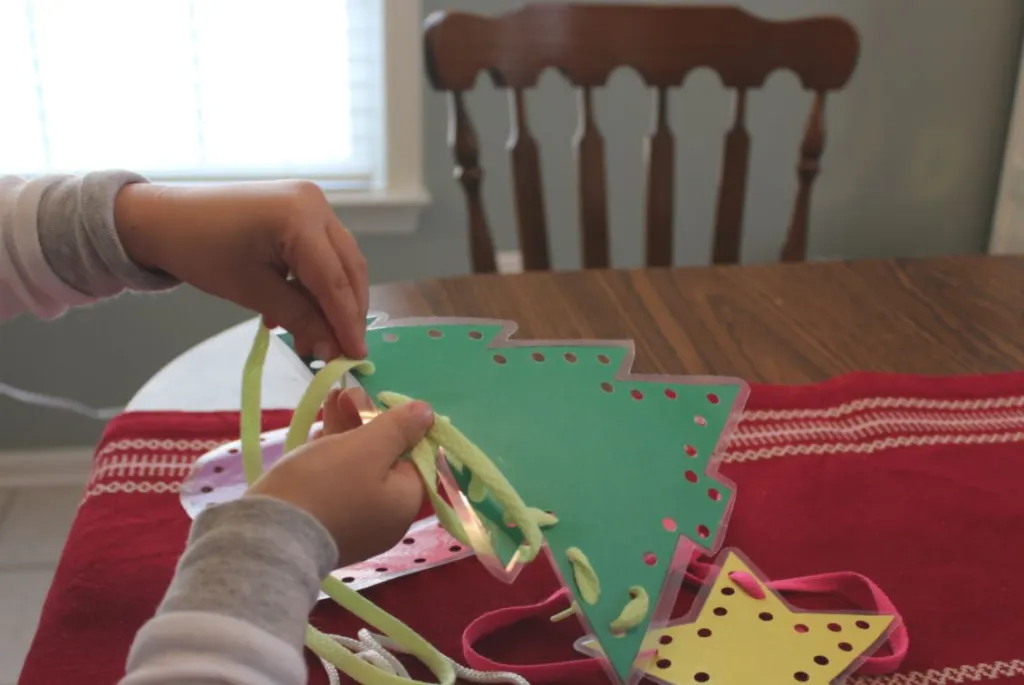 Card lacing is a simple but super flexible motor activity. Kids start by lacing with a plastic needle, and they can try more complicated shapes as they get better.
It's like climbing levels up in a game – they begin with the easy stuff and gradually move to the harder ones. This activity isn't just fun; it helps them be patient and makes their fingers and eyes work together.
Plus, it's great for getting their hands ready for writing. So, whether they're just starting or getting more skilled, card lacing keeps them learning and having a blast simultaneously!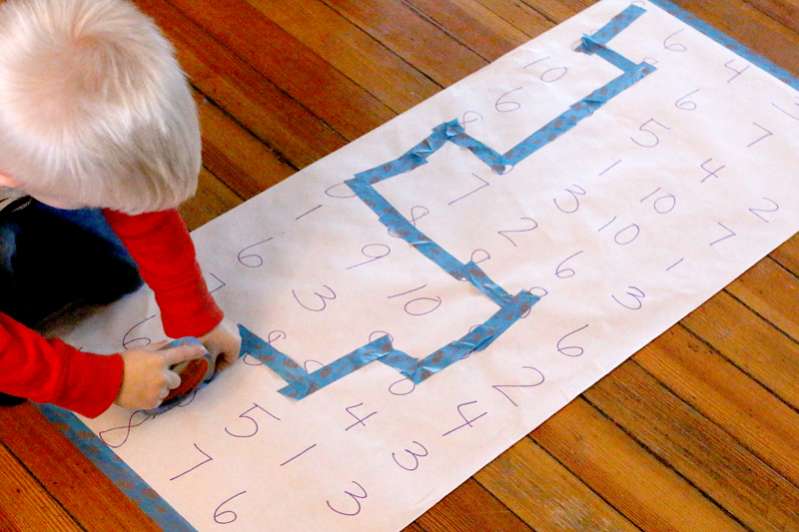 Grab some colorful paper or snip toilet paper rolls to create a maze with numbers or letters. Little ones can weave a string through the circles to link the numbers or letters. These activities are super easy for toddlers; you only have to set them up once. They're like cool time-fillers, whether kids are in class or chilling at home.
This will help your toddlers to learn and play as well. Plus, they are fantastic for developing their hand-eye skills and keeping them engaged. So, whether it's numbers or letters, this maze-making idea is a winner for keeping the young ones happily occupied!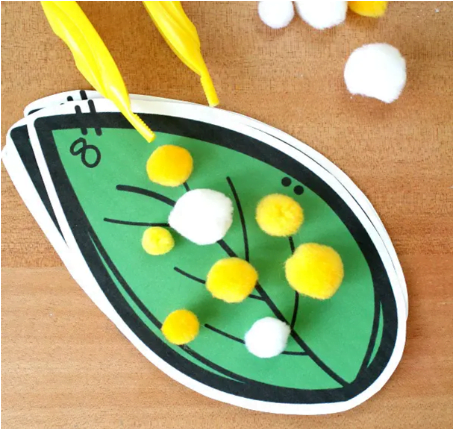 The Caterpillar Egg Counting Mat is an excellent tool to help toddlers learn and enjoy counting. It features adorable caterpillar designs and colorful eggs, making learning engaging and fun. With this mat, toddlers can enhance their counting skills by placing corresponding pom-poms on the eggs. This interactive activity makes learning numbers exciting and aids in refining hand-eye coordination and dexterity.
Vibrant visuals and hands-on involvement ensure that toddlers stay captivated while learning. This educational tool effectively combines entertainment and learning, making it an ideal way for toddlers to begin their mathematical journey.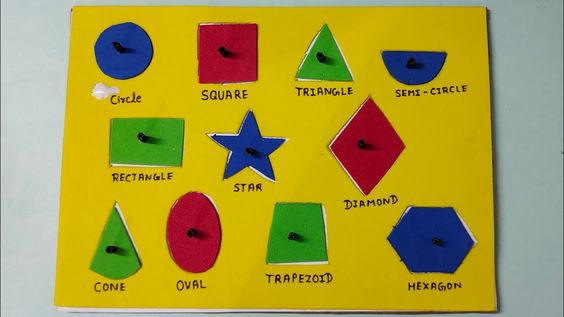 This preschool activity will help your child understand the shapes well.to perform this activity, you can cut the cardboard into different shapes and then paste colorful paper on it with the help of glue.
This activity will not only help in understanding the shapes, but your toddler will also learn about the colors.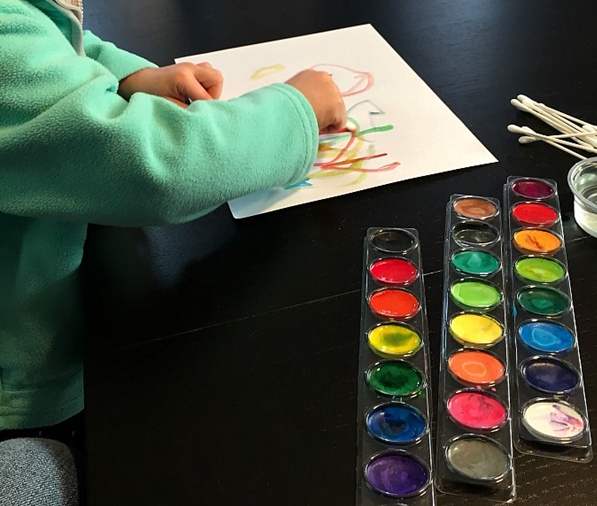 Last but not least is our draw with buds activity. This simple and fun spring craft preschool activity is so easy to perform. All you need is paper, colors, and some wet cotton swabs.
Ask your child to draw with the help of the swab. This activity will keep them engaged for a long period and enhance their drawing skills and motor skills as well. 
Final Words
These are the best 30 spring toddler activities you can perform with your toddler. These activities will teach them about the great wonders of nature. Also, they will get the chance to enjoy the season's breezy delights.
These activities will help in developing the cognitive and motor skills of your baby—a friendly reminder: bookmark this page so you don't miss the information. If you like the activity ideas and want to perform with your toddler, then we suggest you watch the DIY videos as well.
Also, do not miss the ideas; bookmark this page now.