20 Easy to Make Mother's Day Craft for Toddlers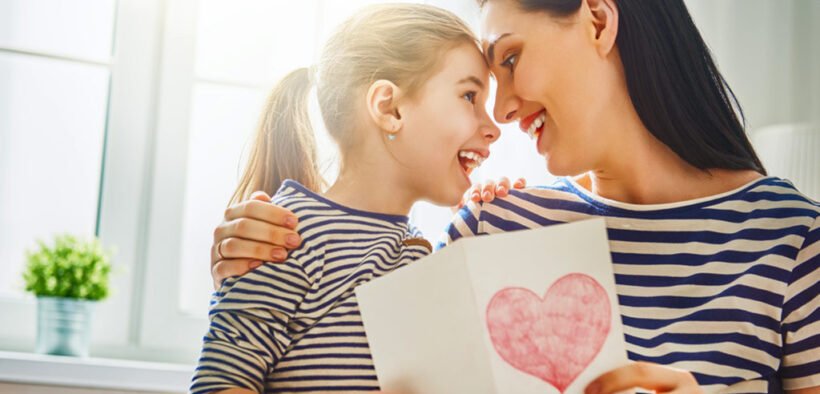 Mother's Day is a special day for toddlers and toddler mothers! It is the perfect age for your kids to express their unconditional love to their mothers. When the kids are too young, they barely have any recollection or understanding of their surroundings, let alone an understanding of Mother's Day.
Preschoolers are at just about the right age to feel attached to their mothers' hips. A well-controlled school environment also allows them enough exposure outside of their home for them to learn new things.
This is also when you can expect your baby to come home with those cute, adorable handmade cards and more that will forever mark its presence in the baby's growth journey and your journey as a mother. If you are looking to help babies make unique, creative, and heartwarming Mother's Day crafts, you've arrived at the right place.
Let us explore some unique, easy-to-make, personalized, and creative Mother's Day crafts for toddlers that are going to brighten up any Mom's Day! These cute moments they talk about make all those sleepless nights worth it.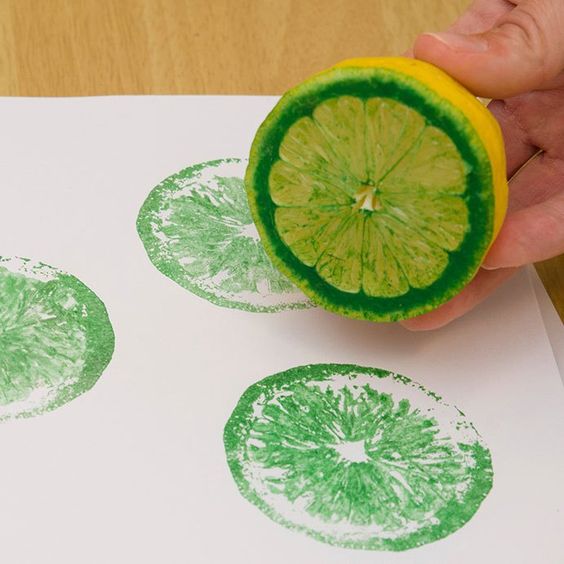 Toddlers love activities that are laced with colors, textures, and vibrancy. This is also a great way of stimulating their creativity and giving them a sense of accomplishment.
Vegetable stamping is also an easy-to-execute activity that works brilliantly for both the kids and the adult helping the kids. All you need to do for this craft is cut up any celery bottoms, cauliflower, capsicum, or any other vegetable that may have a unique design upon stamping. Dip this in paint and stamp it on any paper.
This will be considered the flower section of your design. Add celery stalk as the flower's stem; you can stamp this portion or just stick it as it is. Needless to say, any Mother Day craft for toddlers must be done with an adult's assistance at all times. Use ribbons and make it into a bow shape that goes at the bottom of the stem to give it a bouquet feel. Any mother would feel ecstatic to have such a priceless gift.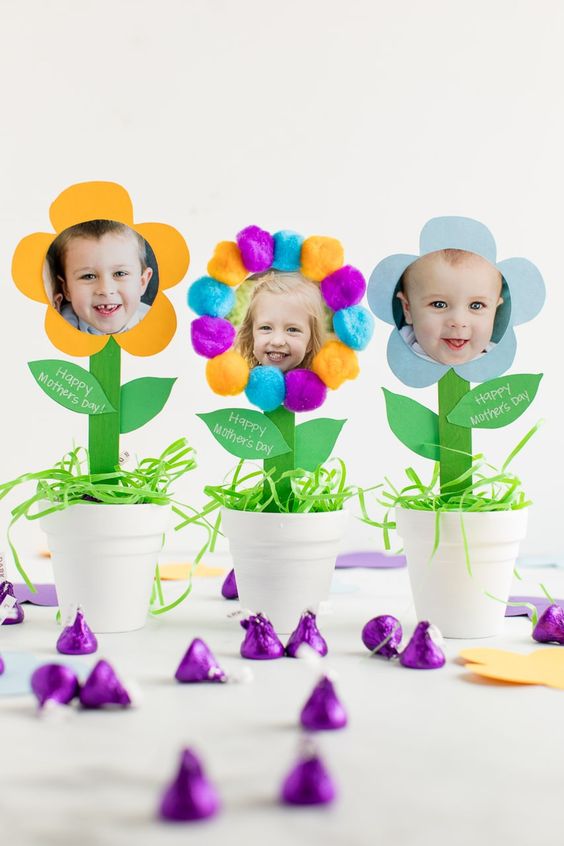 Simplistic designs always go a long way to bring a smile to any mother's face. Always remember, it's the effort that these tiny munchkins make that counts. Painting is always an endless fun activity for children. It's messy; it's creative, and it's stimulating in all the best ways possible. Create flower templates and hand them over to the kids for coloring.
Let them choose the colors, make it as unique, as brilliant, or as messy as they would like it to be. The adult can then help them by writing the words MOM or sticking a picture of the mom and child in the center. If the little one wants to draw and customize it more, they should be welcome to do so.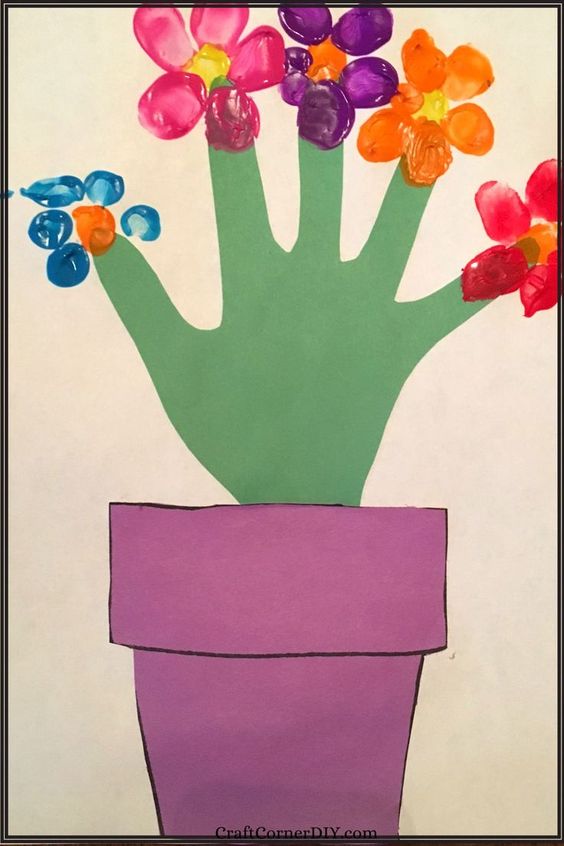 Kids will love presenting this cute gift to their mothers as much as they like making it. This gift is a great option as a Mother's Day craft for toddlers because it is personal and has more effort and involvement on the preschooler's part.
Just take a hand print of a little one; they will be intrigued and excited by this activity. Cut this hand print out for them and let them color it. In the meantime, you can prepare flower templates on blank white paper and cut them out, too.
Then, let the children color these and prepare them for their mother. You can either help them decide on a pleasant combination of colors or let them decide on their own. The flowerpot section writes the words – Happy Mother's Day.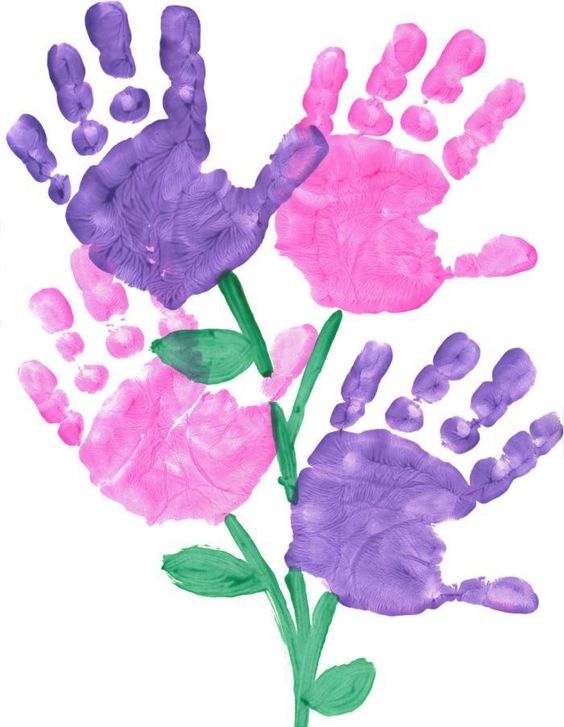 Again a super easy-to-execute, hassle-free Mother's Day craft for toddlers. Place those tiny chubby hands on a piece of paper, then draw a handprint around it. Let the kids assist you in this activity. Make 4-5 handprints, hand them over to the kids, and let them paint, color, and draw on them. The more colors they use, the more they will feel invested and creative about this project.
Once the paint has dried out completely, involve the kids in the process of sticking them together. In order to stick it together, you must place all the wrist sides of the prints at the center. Thus, the finger will end up making a flower-like pattern. You can stick accessories in the center, add sparkle, color it with a different color, or whatever works for the kids.
On the back side, you can write 'Happy Mother's Day' and let them present it to their mothers.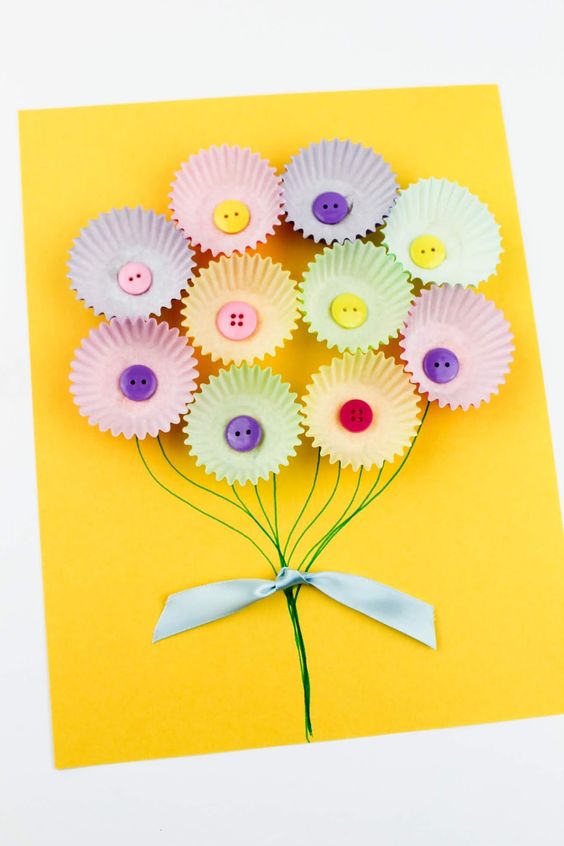 Need a more unique but easy-to-execute Mother's Day craft for toddlers? How about using simple ideas? Buy different colored cupcake liners. The best part about these liners is that they already come in such a variety of colors, designs, and prints that children will have a gala time choosing from them. Ideally, have them in two sizes. This works by placing the smaller cupcake liner inside the bigger one, with contrasting colors.
This gives a unique layered effect that is amazing to look at. These will be the flowers section of the design. You can use cute buttons, small mirrors, sequences, etc., as the center section of the flowers.
Exercise caution during making this design, and pay attention to kids. The pot section could be in various designs such as coffee mugs or bottle designs with the words 'MOM' or 'YOU ARE SPECIAL to make it personal.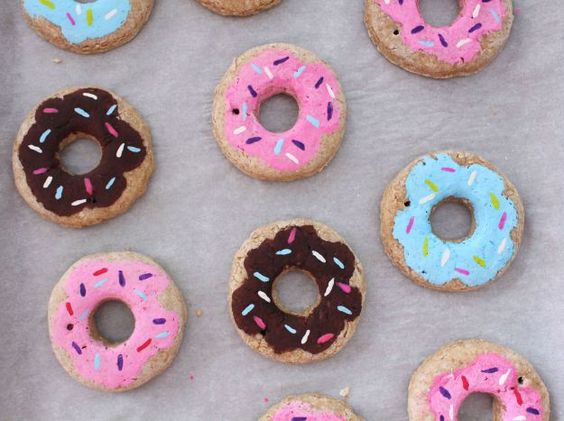 The world is your oyster when it comes to choosing unique and creative Mother's Day craft ideas for toddlers. Using dough magnets is a truly unique option that the mother can have in front of her in the kitchen, all Day, every Day.
For this, the adult, teacher, or guardian assisting the kids can involve the kids in the dough-making process. Let them get their hands down and dirty and enjoy the dough-making process. Help them cut the dough in a unique cookie cutter shaped like a flower, a heart, etc.
Bring the baked goods to class the next day and let them decorate them as they please. You can ask them to stick a small picture in the center, or you can have glitter and other decorative materials in the center.
You can help them stick small magnets on the backside under strict supervision or do this yourself to avoid any choking hazards. And that's it; the best Mother's Day craft for toddlers is ready for gifting.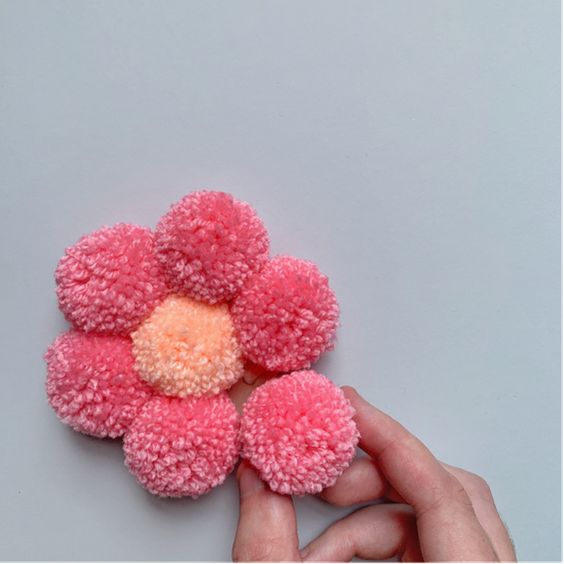 This pompom setup works for making flowers, cards, or any kind of design. All you need is little fluffy cotton balls. You can help children draw a simple flower on card paper and glue these little balls on them, thus creating a flower shape. However, allowing kids to create any design they like adds to the fun and creativity of this task. Allow them to improvise themselves.
What makes this craft great is that it is an activity that demands concentration, develops motor skills in children, and so much more. It also validates their hard work when the mother feels happy or pleased with their activity. Use colorful pom balls to enjoy this experience. You can write 'HAPPY MOTHER'S DAY' or 'LOVE YOU MOM' on any blank space left on the card.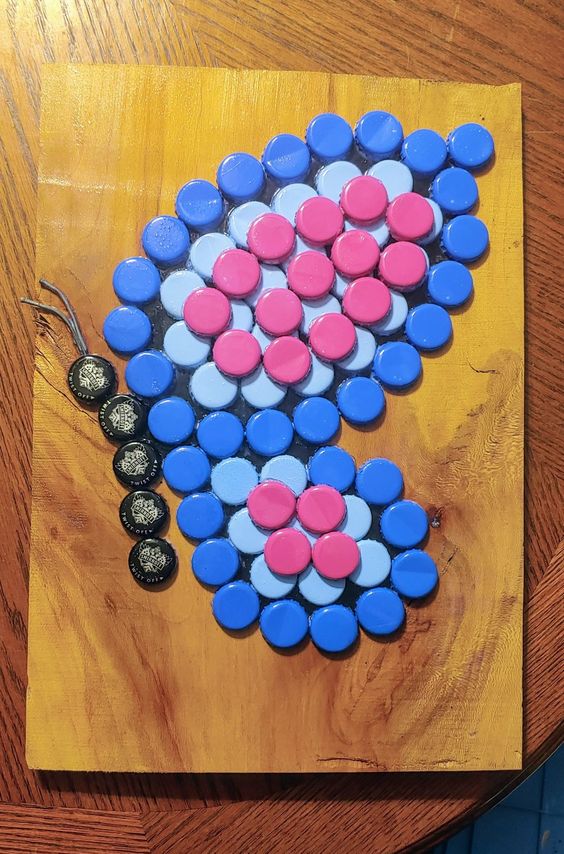 Looking to make gifts that last a lifetime? Often, paper cards may get lost along the journey into adulthood. But these unique bottle cap art will last a lifetime. It also teaches children an important lesson about making the best out of waste. Let children bring in waste bottle caps used at home or collected by their parents.
Now, stick them together in fun shapes such as a flower, a circle, or any other design. You can place small colored papers on the insides of the bottle caps; here, you can write in words MOM or Love You. based on the design the child has chosen. Add as much color and fun to it as possible; don't let the child hold back.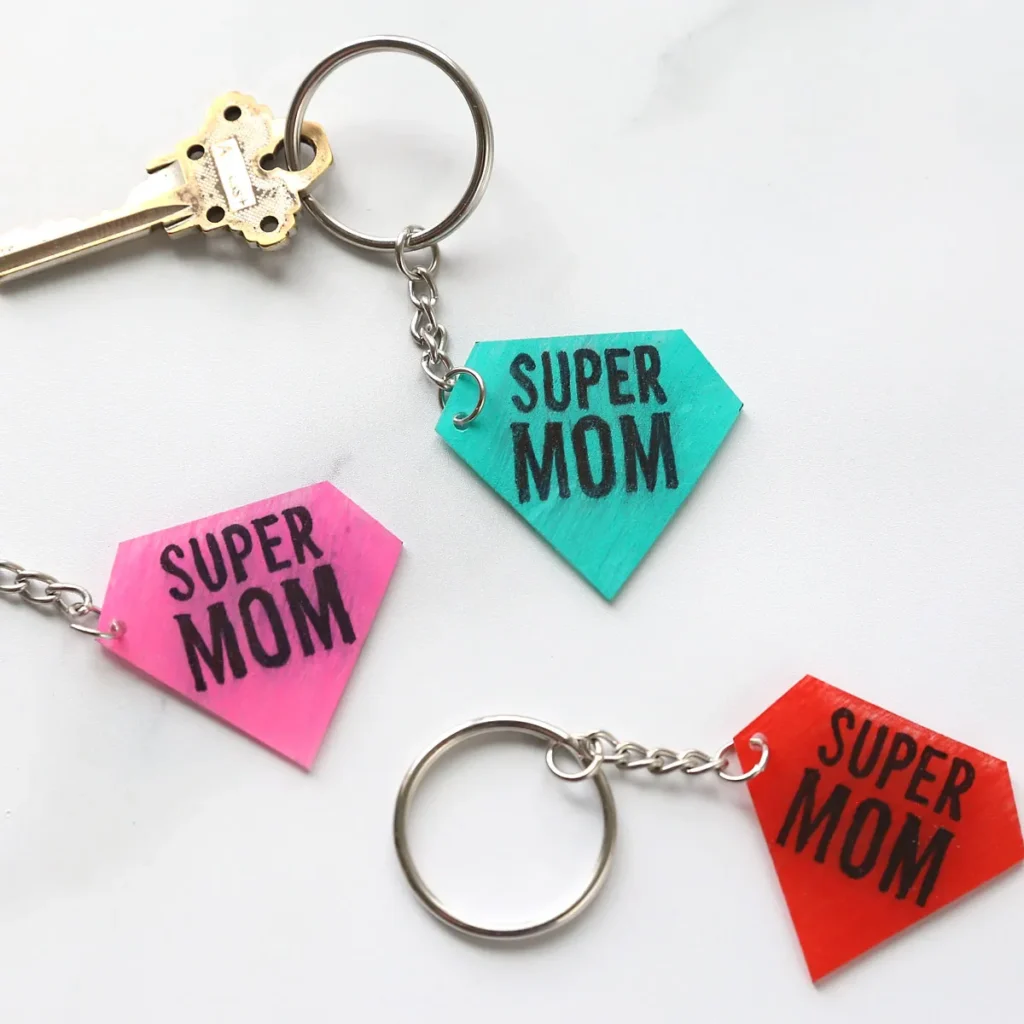 Art that lasts through the test of time is one of the best kinds of art. Shrinky Dink paper is one of the most fun, intriguing craft papers out there. Bring in shrinky dink paper and let the kids do their art.
It could be a hand print; it could be colorful paint, written notes, the child's name, the mother's child's name, and more. Let their creativity come through as they like.
The adult can then make punch holes at the top center that will be needed to insert the keychain holder. Bake the shrinky dink paper, and then it becomes miniature in size with the art intact, just smaller. Add in the keychain holder, and it's ready. This gift can be personalized, unique, and beautiful.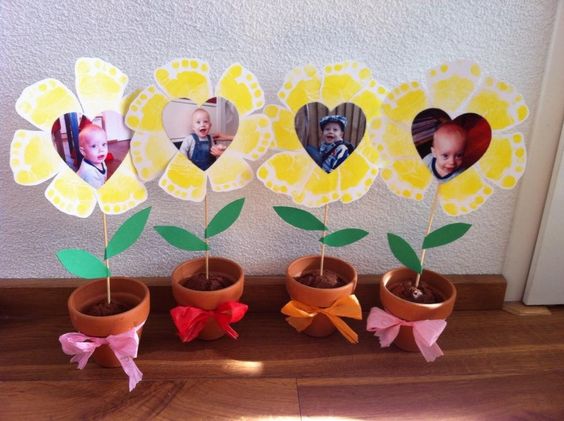 This is a bigger version of the flower template. Make big flowers and let the babies paint them as they like. Use vibrant, contrasting combinations that will look good. For example, pink, purple, pink and orange, etc. Have photos cut into circles, ideally the size of a toddler's palm. This photo can then be stuck to the center of the flower.
Go creative and have family photos, multiple mother-child photos, and more. This makes for a fun, unique collage that is just beautiful to look at. Ensure you make stems out of straws or other waste items like sticks. Place them all in a cup and let them gift it to their mother on mothers's Day. Nothing will compare to the smile that comes on their face.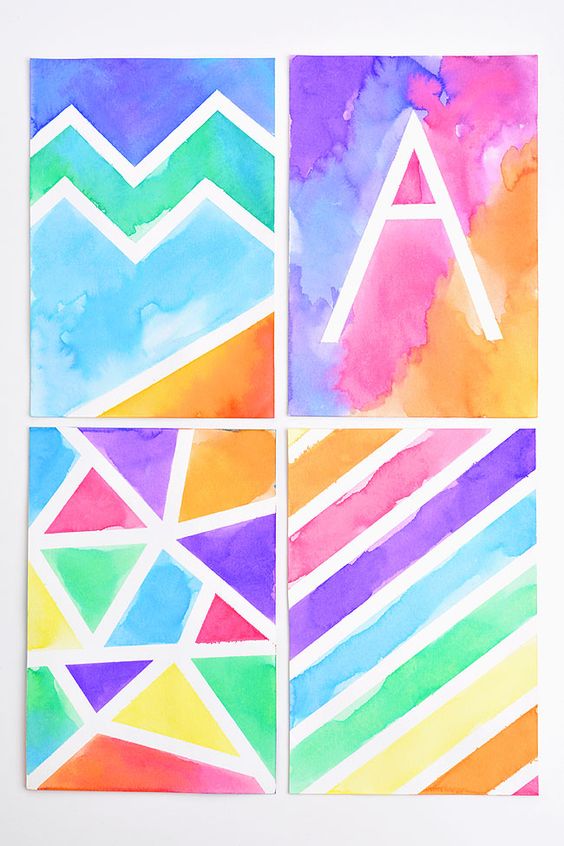 When it comes to helping toddlers create something unique, some basic factors need to be considered. Keep it simple, keep it personal, and involve them as much as possible.
The more the kids are involved in any craft, the better it is for their growth, relationship-building, focus-building, and more. Tape-resist ideas are simple to execute, very personal, and creative. Take a blank canvas and tape mark in the words 'MOM' or "LOVE YOU."
Then, let the child use their fingerprint painting, brush painting, or coloring across the canvas. Once the paint has completely dried off, you can then join the kids and let them peel off the tape.
This activity will truly breed too much fun and excitement into the room. This canvas can be used as part of the wall; kids will love it.
12. Ice Cream Stick Art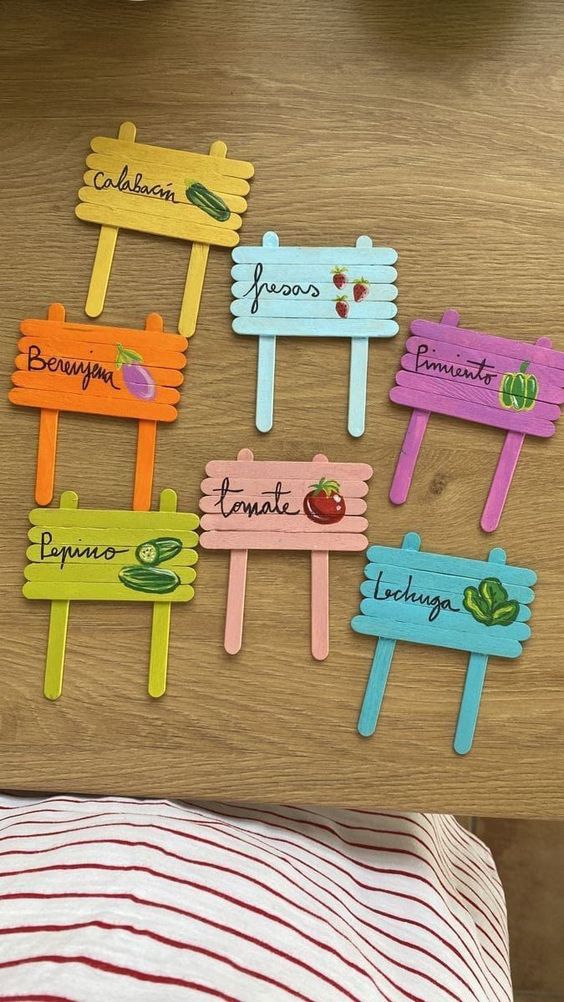 Art has been an integral part of the school curriculum for ages, and although it has evolved a lot, some art craft ideas remain timeless. One such concept is the ice cream stick idea. Let your little one bring in simple ice cream sticks, and you can ask them to paint it in any and every color.
You can either make a pen stand out of it or a flower pot out of it. For toddlers, you have to keep it as simple as possible. This means bringing in any waste cup, mug, or other holder.
Use these sticks around the cup like a barricade. It will look excellent externally while holding a good amount of products inside, be it flowers, pens, or makeup brushes. An excellent Mother's Day craft idea for toddlers that will truly make the mom super happy.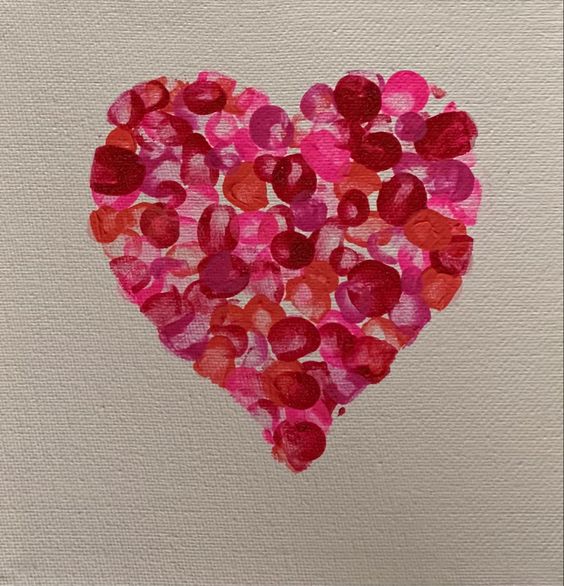 No matter how much you grow up, no one can escape the mushiness of a good old fingerprint painting. It's among the most precious things those tiny, little, chubby fingers can do! Use any normal chart paper and draw a cute heart shape on it.
Then, direct the child to dip their fingers in the paint and let them get messy. However, do assist them and direct them while placing the impression of the card. Or else, the heart won't look much like a heart if the kids are given free rein and control over it.
If directing them is too difficult, just let them place their fingerprints on a piece of paper as they like, and then once the paint is dry, cut out the paper in a heart shape and stick it on another card paper. This is evidently more fun for the children.
However, the first option teaches them more focus and control. Fingerpaint printings on a heart shape are one of the most personal, heartwarming gifts a mother can get on Mother's Day.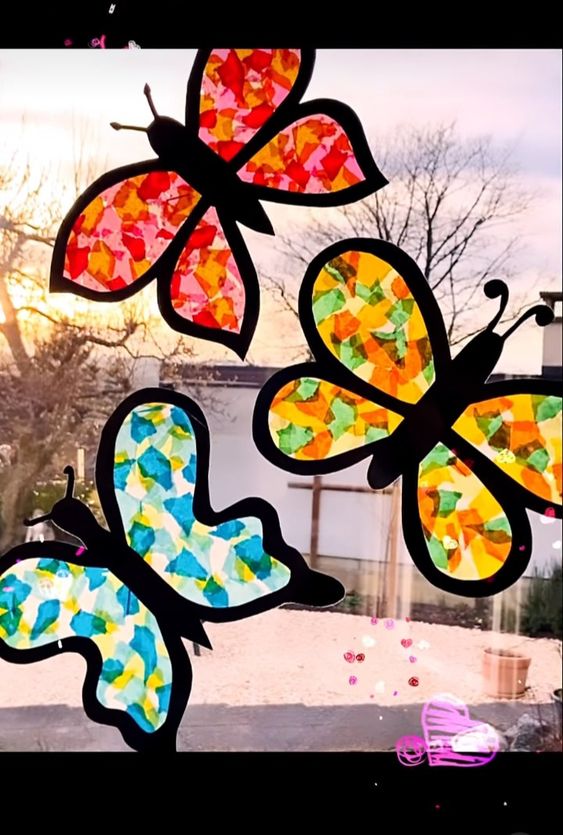 Encourage toddlers to make creative designs and art using various materials. For instance, this suncatcher craft can be used in a multitude of ways. For example, carve out a heart shaper design on contact paper. Peel it from one side. Then, give pre-cut square-shaped tissue paper of different colors to the kids to place on the contact paper.
These tissue-cut squares can be placed in any and every design without a hassle. Then, peel the other side and repeat the same. These suncatchers can be placed on kitsch windows, mom's room windows, and more. The perfect unique gift to warm the mother's heart, and the heart-shaped design makes it even better.
Kids are going to love making these; moms are going to love using them.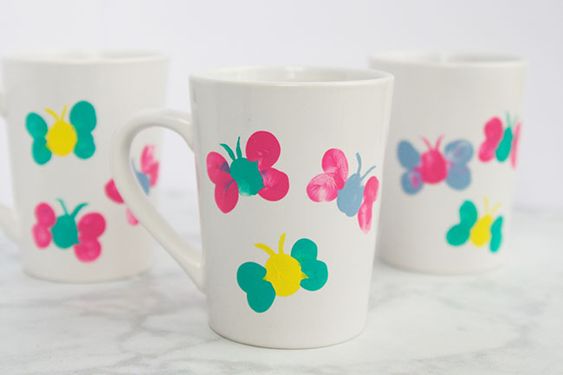 This one is high on utility and is a gift that the mother can use all Day, every Day. Make these cute butterfly mugs with Happy Mother's Day written on them as the best Mother's Day gift. Get ready-made mugs that are a blank canvas from the store.
Then, use high-quality paint suitable for mug painting. Let the kids dip their fingers in this paint and make butterfly designs using their thumbs. I.e., the wings of the butterfly can be made using the baby's thumb impressions. Ideally, enamel acrylic paint is ideal for the job; the adult needs to finish the job using a dishwasher-safe sealer to make this a permanent design.
Moms and grandmoms are going to love this one because who doesn't love a good cup of coffee in a mug with your munchkin's fingerprints?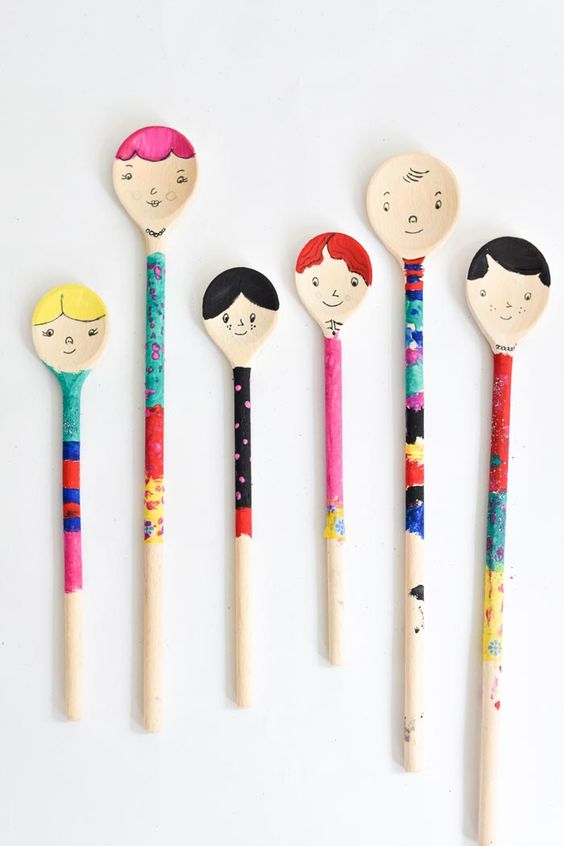 Need a simple to recreate Mother's Day craft activity for toddlers? A simple to-recreate wooden spoon craft activity is just the right solution for you. This is as crafty as craft gets! Use simple wooden spoons and help the kids decorate them as per their fancies. You can use chart paper to make small umbrella-like designs; you draw a face on the spoon side of the spoon.
You can stick tiny eyeballs or add in hair/wigs made of craft paper. These wooden spoon crafts can be used as a showpiece in planters; they can be used as bookmarks. Or just as a fun element in any room.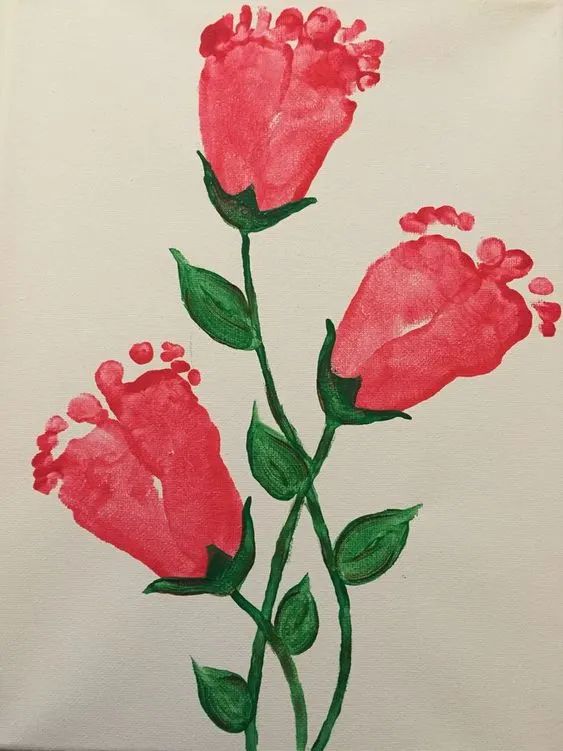 As the name suggests, these footprint flowers can be easily made and gifted to the mom on Mother's Day. Mom is surely going to love these tiny little footprints that have surely left an unmissable imprint on her heart.
For this, use any normal paint and dip the toddler's toe and the portion behind it in paint. You don't need to go all the way to the heel for this. Imprint this design on paper, using different colors, and in different locations. Then, you can either draw a stalk or assist the kid in drawing a stalk.
Depending on your choice and the kid's preferences, you can draw a flower pot at the base with a flippable design that has a message or note, such as 'MOM' or HAPPY MOTHERS DAY.
18. Mason Jar Painting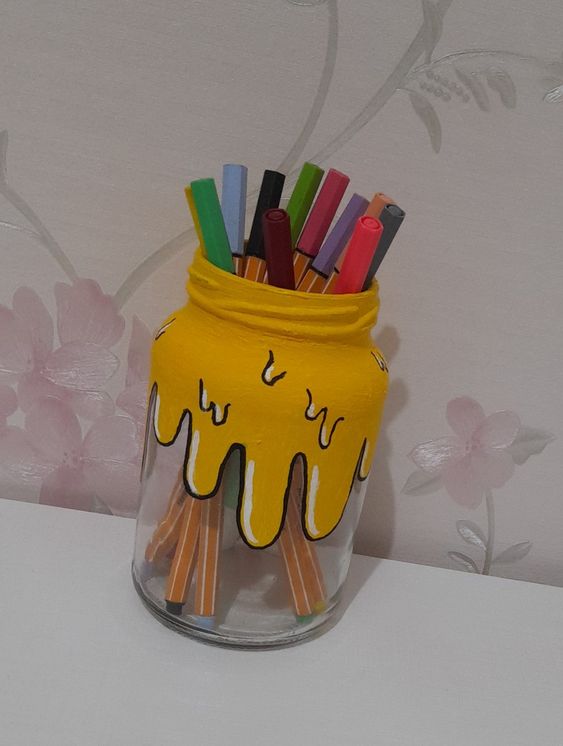 Craft gifts often get lost over time or are made of materials that deteriorate over time. Help toddlers create long-lasting, useful gifts such as mason jars with their personalization. They can bring in any waste mason jar from home or recycled ones. Now, just give them complete free reign to paint over it as they deem fit.
Let them be messy; let them have patterns; it's all in their hands. You can have the words MOM written with tape that can then be peeled off and have their handprint taped. Either way, you can leave a cutout that remains unpainted. This mason jar makes for the perfect candle holder.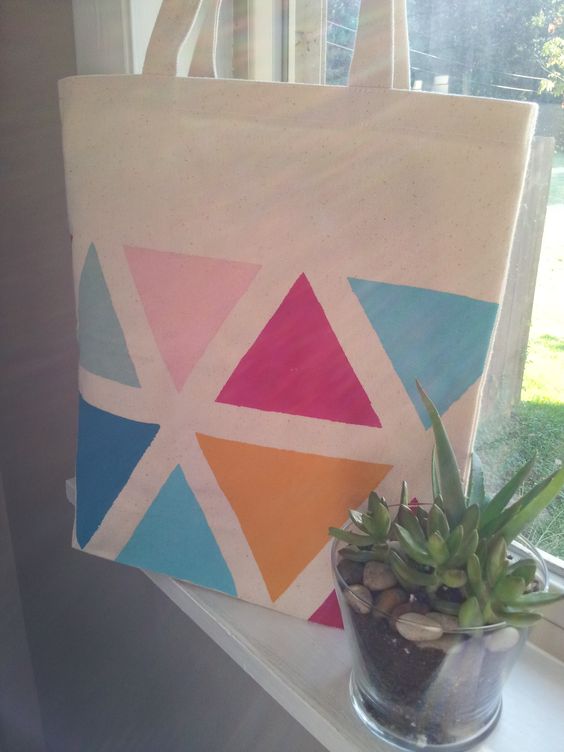 Yet another taped goodness that can be of high utility for the mom. Give a tape and a tote bag. Encourage them to tape in abstract ways, or let it read "MOM." And let the child paint the rest of it! Alternatively, you just ask them to draw or paint as they like. This craft needs a fabric paint that will be wash-resistant.
These tote bags are easy to make, last long, and will be of great use to mom. Tote bags are also a great alternative to plastic bags. They send the message of reusing and recycling, hence setting the right standards for kids to play and learn.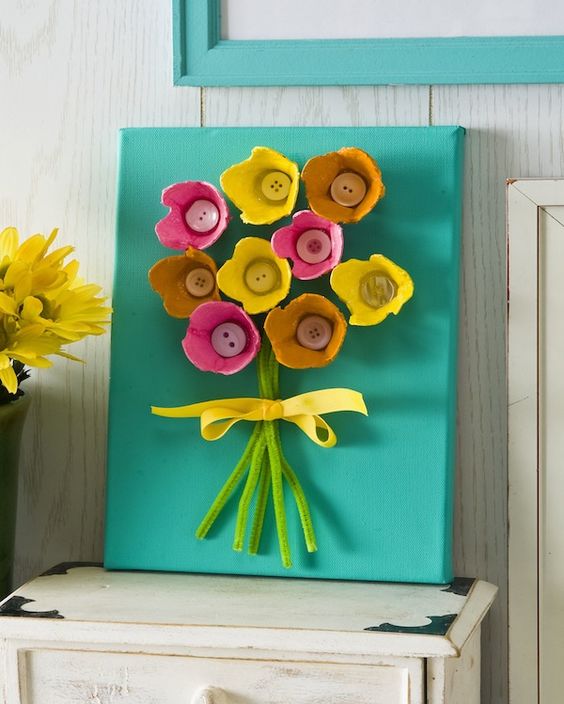 Egg cartons can be used to make a multitude of craft projects. One of the simplest is to use these waste egg cartons and paint them in desired colors. The edges can have slits made in them so that it starts to resemble a flower. You can place cotton balls in the center or have some decorative material. Add stalks or straws and place them in a flower box. With a cute message at the bottom, this one is a priceless gift!
Conclusion
As an aunt, teacher, grandma, or guardian, help these tiny tots create the most personalized, easy-to-make, super creative, unique gifts for Mother's Day.
This Mother's Day craft for toddlers is a great way to spark that curiosity and encourage the spirit of creativity and the bliss of gifting in kids. Toddlers are quick learners, and activities such as this help strengthen their relationships, improve focus, and foster joy in them.
It also builds a sense of team spirit and healthy competition as the kids try to make the best Mother's Day gift for their mom.
Frequently Asked Questions
How to Make Crafts for Mother's Day?
When in doubt, always go for a simple Mother's Day card for mom. If you have the help and resources, you can use creative ideas such as using ice-cream sticks, fingerprint painting, bag painting, and more to please your mom.
What are Good Craft Ideas for Kids?
Fingerprint painting, egg carton flower pots, paper fans, and vegetable painting are a few of the easy-to-make craft ideas for kids. Mason jar painting and tote bag painting may require more supervision from adults. These ideas encourage creativity with fun and also build skills like focus and concentration in children.