Hello there, I'm Sophia Kim.
My Journey into Motherhood
Becoming a mother was a life-changing experience that opened up a new world of love, joy, and challenges. With each day, I learned and grew alongside my three beautiful children, discovering the depth of maternal instincts and the boundless love that comes with it.
My Expertise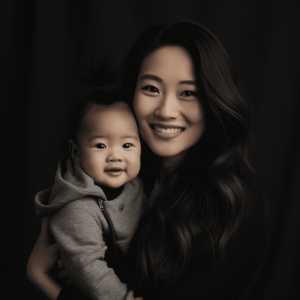 I am not just a mom, but a motherhood mentor. With a degree in Child Psychology and numerous certifications in parenting methodologies, I offer a blend of academic knowledge and personal experience to guide you through your parenting adventure.
My dedication to nurturing and guiding fellow parents led to the birth of letsmama.com, a haven of support, advice, and community for those on the parenting journey. With years of nurturing my children and continuous learning, I've become a recognized voice in the parenting community.
Your trust is paramount. I share not just from textbooks, but from the heart, narrating my real-life experiences, successes, and even the failures that come with parenting. Every piece of advice stems from a place of care, understanding, and authenticity.
First-hand Experience
Every tip, story, and piece of advice shared on letsmama.com comes from a place of first-hand experience. From handling toddler tantrums to guiding teenagers, the stories I share are imbued with love, patience, and the practical knowledge acquired over the years.
Community Engagement
Engaging with the community of parents online and offline, I've found a family that extends beyond blood ties. I'm committed to creating a supportive environment where we can share, learn, and grow together.
Have something to ask or share? I'm here to listen!
The simplest way to reach out is through the form provided here.
You can also send an email to: [email protected]