Everything You Need to Know About the LA Fitness Kids Club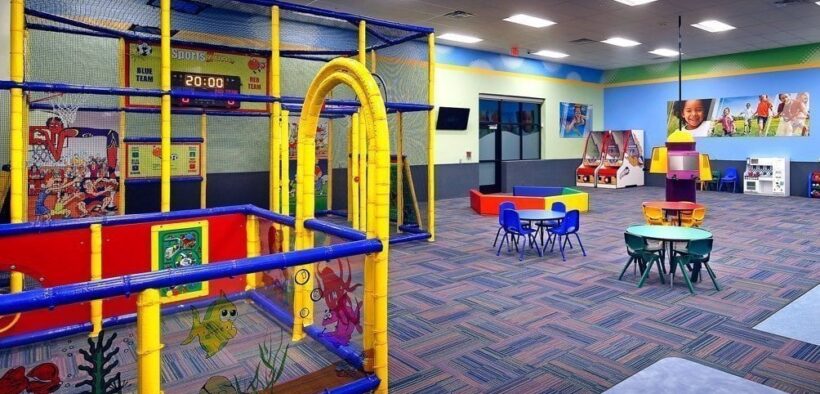 People say that life completely changes after you become a parent, and that's a hundred percent true. Before you become a parent, life is a bit easy, and you get ample time for your partner as well as yourself. So, you get your work done, go out for short trips with your partner, go to the gym and maintain your fitness, try out your hobbies, etc.
But after your child is born, your life gets divided into two parts: taking care of your child and your work. This makes you miss out on one of the most important aspects of your life, i.e., exercise. You don't get enough time to go to the gym as you don't have anyone to take care of your baby.
Well, this is where LA Fitness comes into play with their childcare program called Kidz Klub. This program helps parents by providing a space for their children to play and have fun while they exercise and give time to themselves.
Let's dig deep into this program.
What is LA Fitness?
Many gyms and fitness centers in the world proclaim to have the best equipment, trainers, and environment. But nobody can beat the old player in the game who has been in this industry since 1984.
LA Fitness is an American gym chain and is also one of the largest fitness clubs in North America. It was founded in 1984 by Chin Yi and Louis Welch in Los Angeles, California, and since then, it has grown rapidly. With time, this company has come up with various plans according to the requirements of its members. And among those is the LA Fitness child care plan.
What is Childcare in Fitness Centers?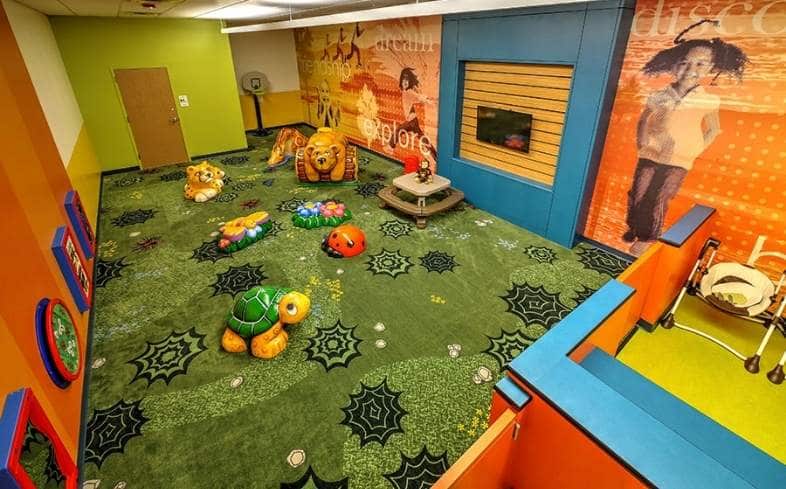 Childcare in Fitness centers is a program that they offer to their members where they can bring their children to the gyms. Their children will be provided with special care and a playful environment to keep them engaged. This helps parents to focus on their health, fitness, and well-being without worrying too much about their children.
Parenting responsibilities can be really hectic sometimes, especially for parents with younger kids. So parents get an option of a safe and secure environment where they can drop off their kids and relax by exercising and taking care of their health.
What are the Prices of LA Fitness' Kids Club?
This is the main question that everyone has been waiting for. If you have a membership plan for yourself, you have to pay an extra fee for your kid. It includes a monthly payment mode or a single-visit payment mode.
Practically, choosing the monthly payment option is more suggestible compared to the daily payment one.
What are the Benefits of Using the Kids Club Program?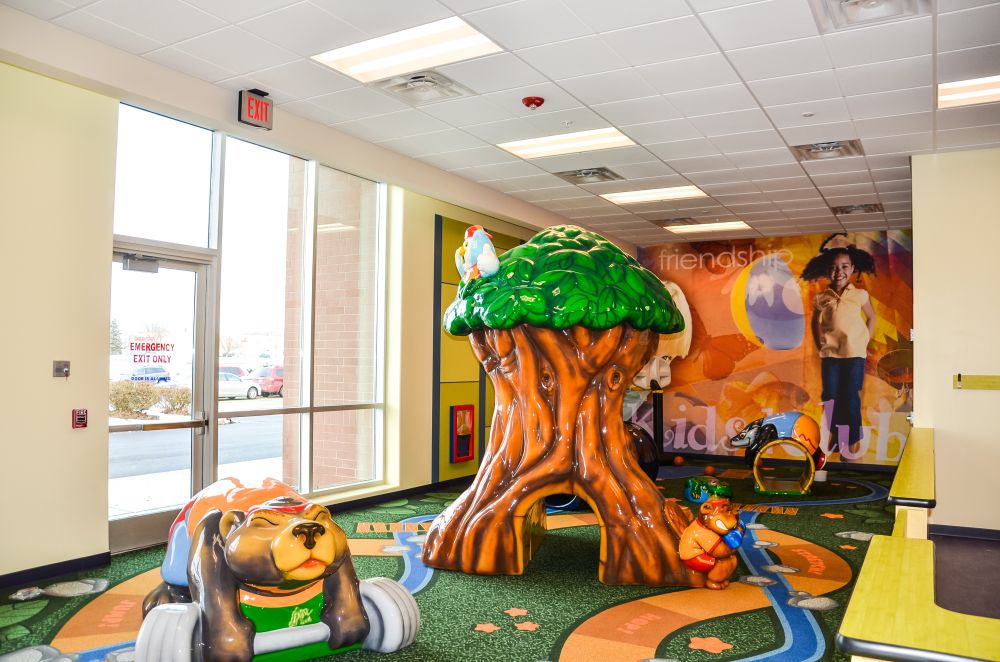 As a parent, you might have a lot of questions about the childcare program, but one of the important questions is definitely about its benefits. As human beings, we first research and get to know about the benefits of a particular product before actually trying it. So, you need not worry as I'll help you explain the benefits of using the Kids Klub program.
Super-convenient for parents: One of the main benefits and reasons for creating this program is its convenience for parents. Parenting is a tough job as it includes constantly taking care of the child, waking up late at night and making them sleep, etc. When parents have a newborn kid in their house, they spend their whole time and energy around that kid, which restricts them from spending some time with themselves too. One of the main aspects which gets undone is exercising and maintaining their fitness. With the help of child services, they get their fitness time while their kid is in a safe, secure, and supervised environment.
Prioritizing Personal Health and Fitness: Exercise on a daily basis is very important for everyone, and it includes parents too. Because of the Kidz Klub program, parents can now dedicate their time of the day stress-free towards their personal health and fitness.
Reduces Stress: It is scientifically proven that exercising daily reduces stress and anxiety. And as you know, as the world moves forward, the level of stress and anxiety increases. And growing up your kid can be very stressful because of the lack of sleep, and you spend most of your time away from yourself. So physical activities on a daily basis relax your mind and your heart and help you focus more.
Socializing opportunities for kids: The Kidz Klub is actually a great opportunity for kids to interact and socialize with other kids. This will help them make new friends and learn one of the most important skills, which is Social skills. Many people around us claim to be introverts just because they don't know how to communicate and they lack social skills. This will help your kid learn those skills and excel in the real world.
Improves Sleep Quality: As I've mentioned earlier, sleep is very difficult for parents, usually with their newborn babies. So, research has proved that regular exercise has led to improved sleep quality. Having better sleep quality directly helps them focus more on the responsibilities of their child.
Cost-effective Option: The fitness centers that offer the childcare program are very cost-effective. Because if you hire a babysitter for external childcare facilities, it'll cost you more compared to the childcare program.
What are Some of the Cons of Using the Kids Club Program?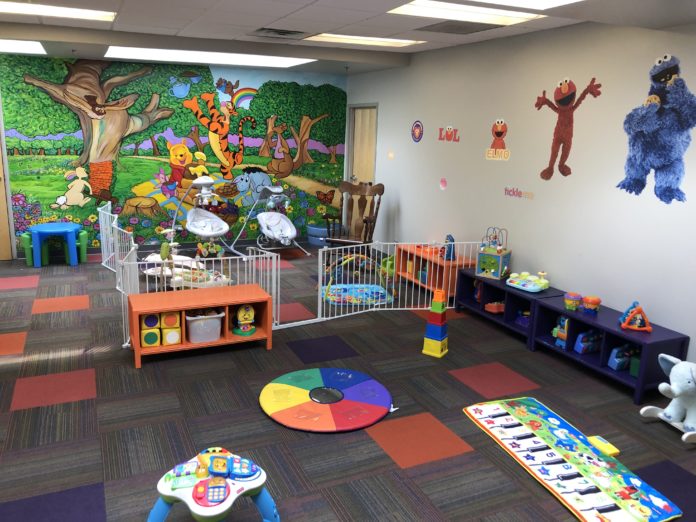 Everything in this world has both pros and cons. Earlier, we discussed the benefits of using the Kids Klub program, but now let's discuss some of its cons too.
Lack of CPR Certification for employees: One of the concerning reviews mentioned how most of the employees in the Kidz Klub are not required to have CPR Certification, which is worrisome for the parents. Basically, CPR certification is a credential that qualifies anyone to perform life-saving procedures on someone who cannot breathe on their own due to a near-drowning incident, suffocation, or a cardiac event. So parents would want to have employees around their kids who are CPR certified and can be useful in case of emergencies.
Limited Services: Another complaint of parents is that Kids Klub does not provide services such as feeding babies or changing babies. But they offer swings, playpens, and other toys to keep the kid distracted. Some of the parents need special care to be given to their children.
Sanitary conditions: Another complaint by a few of the parents was that the Kids Klub could have repulsive sanitary conditions. They have problems with the cleanliness and hygiene of the childcare area, especially maintaining a clean area during the Covid times.
Conclusion
The concept of Child care in Fitness centers has especially been introduced for parents who are not able to spend time on their health and fitness. This actually leads them to stress more and be more anxious. Stressing about something really affects them at work as well as during taking care of their kid.
By choosing Kidz Klub of LA Fitness, it'll provide your kid with a safe and secure environment where there will be trained supervisors. It'll also give your kid ample time and opportunity to play, explore and make new friends.
Lastly, it gives you, the parents, enough stress-free time to take care of your health and release all your frustration in the form of exercise.