25 Healthy and Delicious Snacks for Kids to Boost Their Energy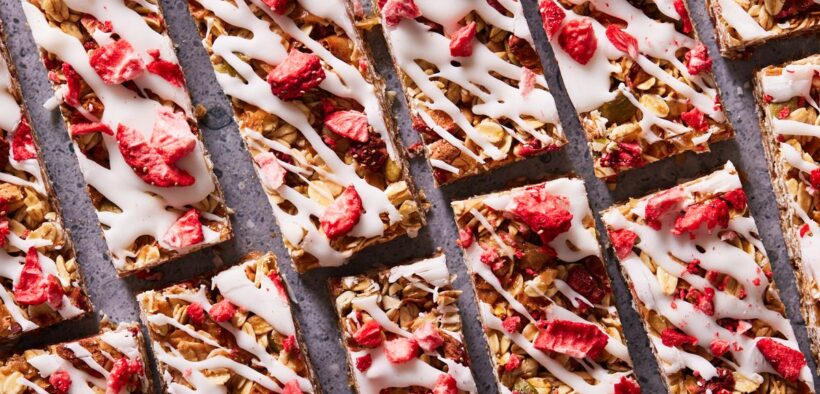 Aren't we all drowning in a world of unhealthy eating choices, poor lifestyles, and a callous attitude toward our health? It's no surprise that grave diseases such as cardiac dysfunction, hypertension, and diabetes are popping up like fire alarms all around. Taking care of your health at all ages must be the priority.
However, this is more so for children. Kids and young adults are at a developmental phase of their life. During this phase, immunity building occurs, and for strengthening the immune system, there is absolutely no replacement for healthy, nutritious food.
Now with so many labels on food eating types, figuring out what is healthy, what is processed, and what is safe can be tricky. Add to this the clutter of options, brands labeling everything as healthy, low fat, low sugar, non-gmo. This just complicates our choice of food. We are here to simplify this process for you. Providing safe, healthy, hassle-free snacks for kids should be simple.
We are here to tell you easy source, quick-to-make healthy snacking options for kids. Get tasty, delicious meals without compromising on health.
1. Goodness of Yogurt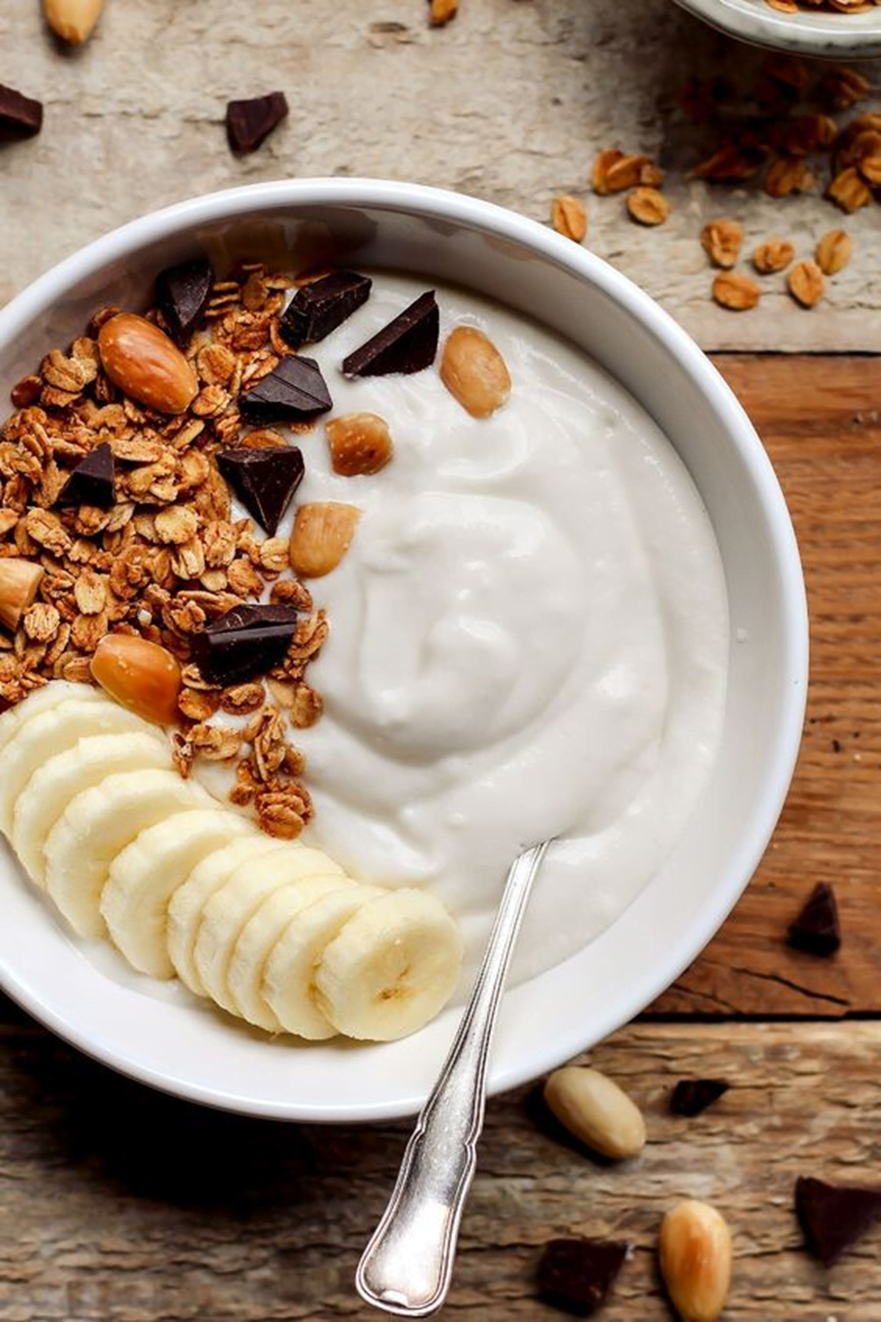 Nothing compares to giving your child a healthy, tasty snack like good old yogurt. Yogurt is an extremely healthy and nutritious snack for children. Yogurt has a good quality of protein that makes it healthy and also offers ample satiety. It is also rich in calcium, in addition to other micronutrients. The best reason to give yogurt to children is because it contains 'good' bacteria. It is easy to digest, helps improve gut health, and maximizes the child's immunity.
It is not recommended to give this to children under 12 months of age. However, it is ideal as a preschool or school meal snack. You can play around with yogurt and make it even more nutritious by adding extra fruits, seeds, and honey.
2. Popcorn
No, popcorn is limited to movies alone. You will be surprised to know that popcorn is one of the most nutritious and filling snacks out there. It is often clubbed into the junk category; however, in its natural form, it is actually a super healthy snack. Depending on what you add to it, it can become an unhealthy snack; for example, too much salt, butter, or caramel can make this super healthy snack into a junk meal. Everyone loves some good buttery popcorn, but it adds way too much unhealthy fat to the equation.
Popcorn is actually made out of a very nutritious whole grain and is therefore packed with nutrients. You can use air-popping to pop your kernels and add in small amounts of butter or parmesan for taste.
Please note popcorn can become a choking hazard; hence exert caution and be alert when the child is consuming popcorn.
3. Nuts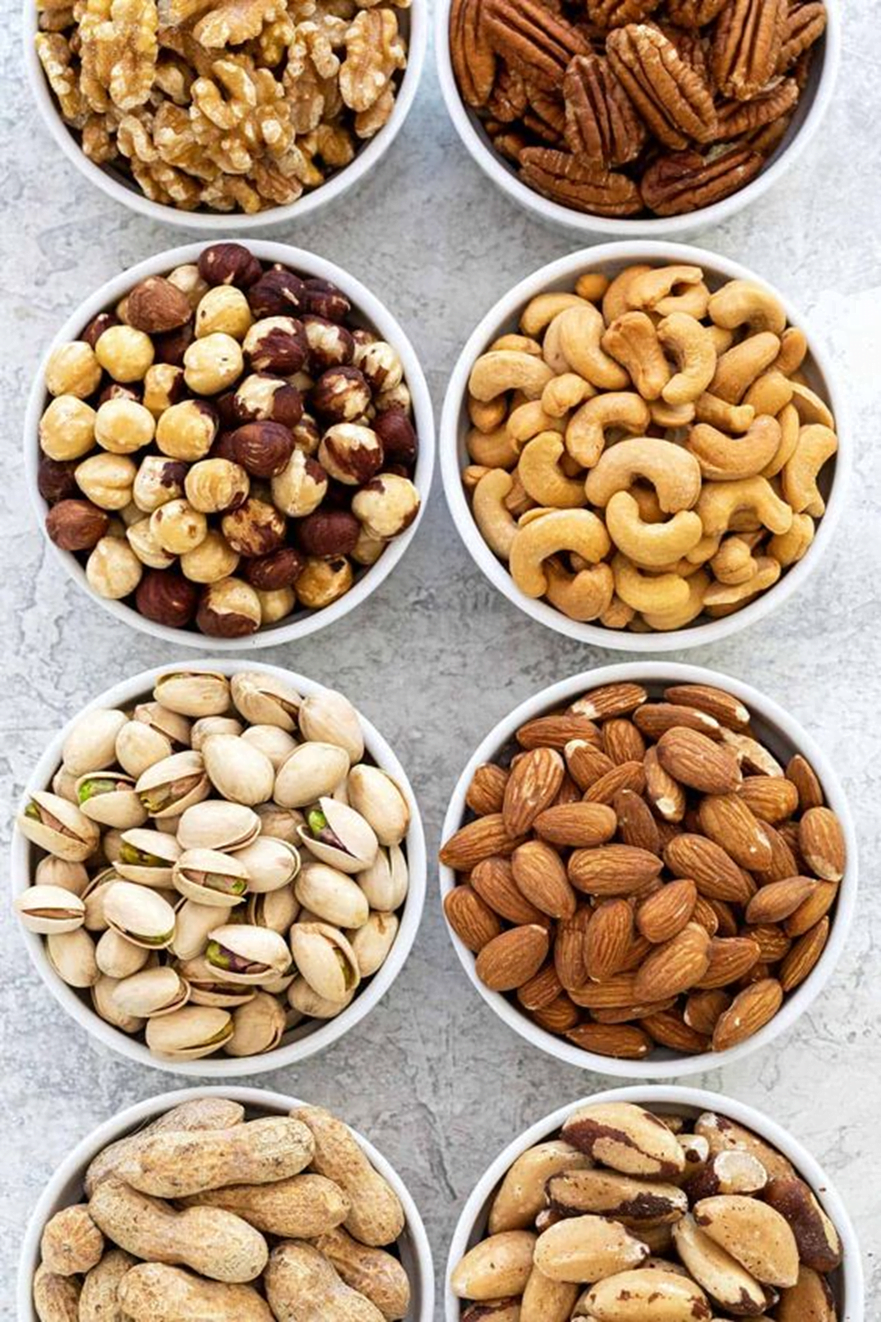 Nuts are truly immunity boosters. They are little bite-sized food items that pack a punch of nutrition. If you give your child a daily dose of mixed or assorted nuts, it will have a big positive impact on your child's development and health. Nuts are an excellent snacking option for kids. Not all kids may enjoy consuming nuts and seeds, but teaching them good eating habits is important. Get into the habit of giving nuts as snacks for kids at least once a day.
Different nuts have different benefits, including good fats, huge micronutrients, good fiber, and rich antioxidant activity. However, be cautious and aware if your child has any allergies. Nut allergies are common; therefore, be sure you are aware of their allergies before starting anything new.
4. Fruit Bowl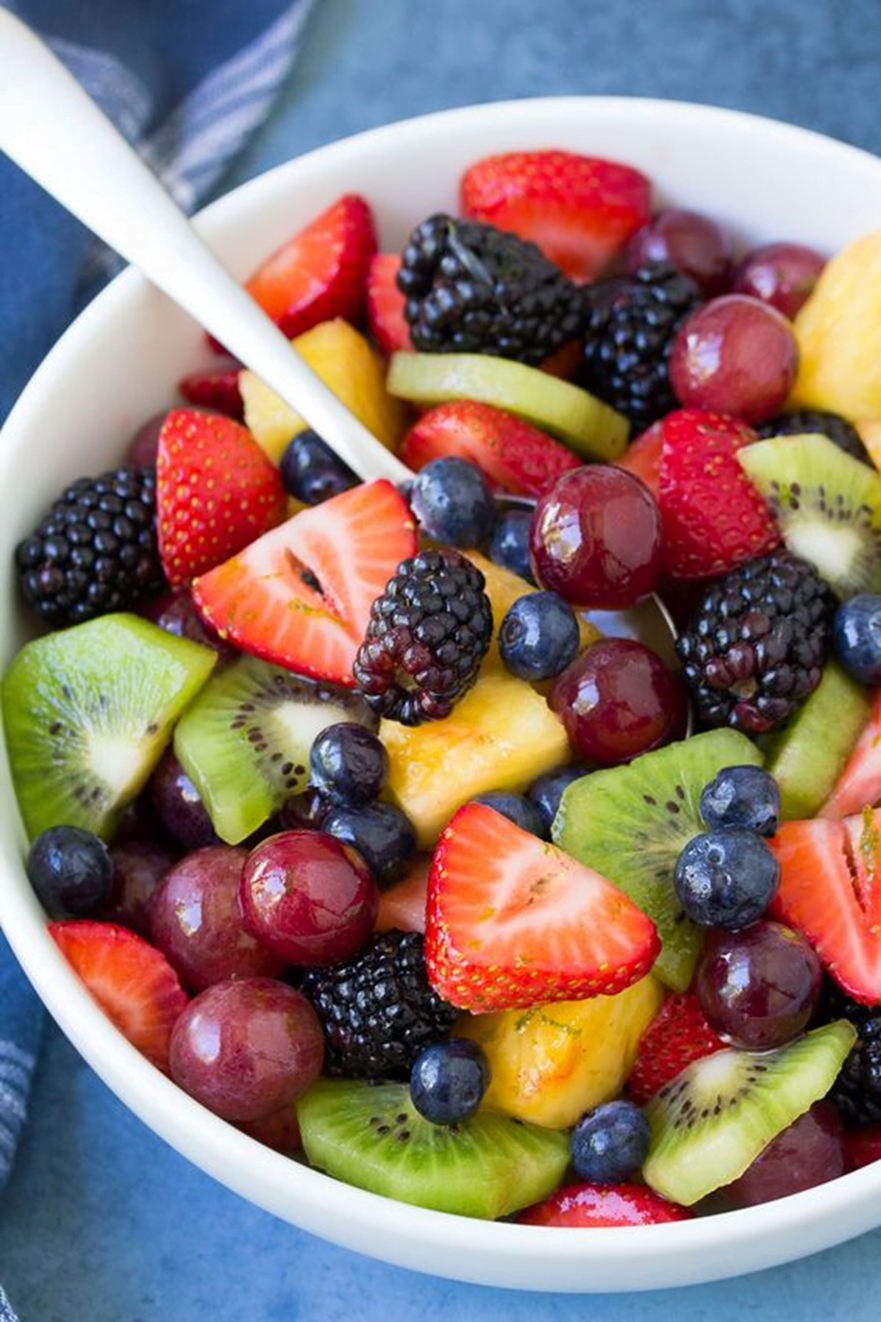 Fruits are healthy; fruits are tasty. Introduce a range of fruits into your child's diet before they start getting choosey and picky. Introducing children to different textures and flavors of fruits is good. Put together different mixes of salad on different days to keep their excitement levels high. Kids will be excited to figure out if their favorite fruit is about to make an appearance in their meal.
Depending on the kind of fruits you add, the nutritional value will differ. However, as long as you narrow it down to healthy seasonal fruits, you can expect a delicious fruit bowl.
5. Cottage Cheese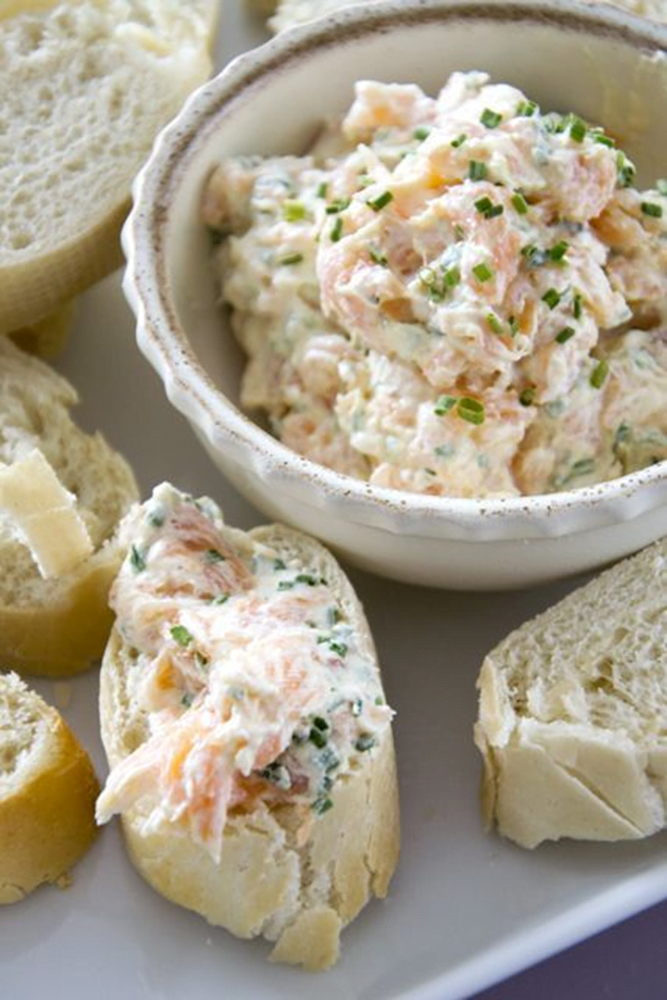 Cottage cheese is one of the most nutritious forms of cheese. It is obtained by separating the whey out of curdled milk using an acidulant such as lime or citric acid. After straining, the white mass can be separated and used as a meal option. When making snacks for kids, you can stir-fry this with salt and pepper and use it in skewers.
Cottage cheese can also be had as it is without any issue. Introduce cottage cheese as a snack for kids option. With its high protein content and its highly nourishing nutrients, kids get a well-rounded snacking option without any hassle.
6. Oatmeal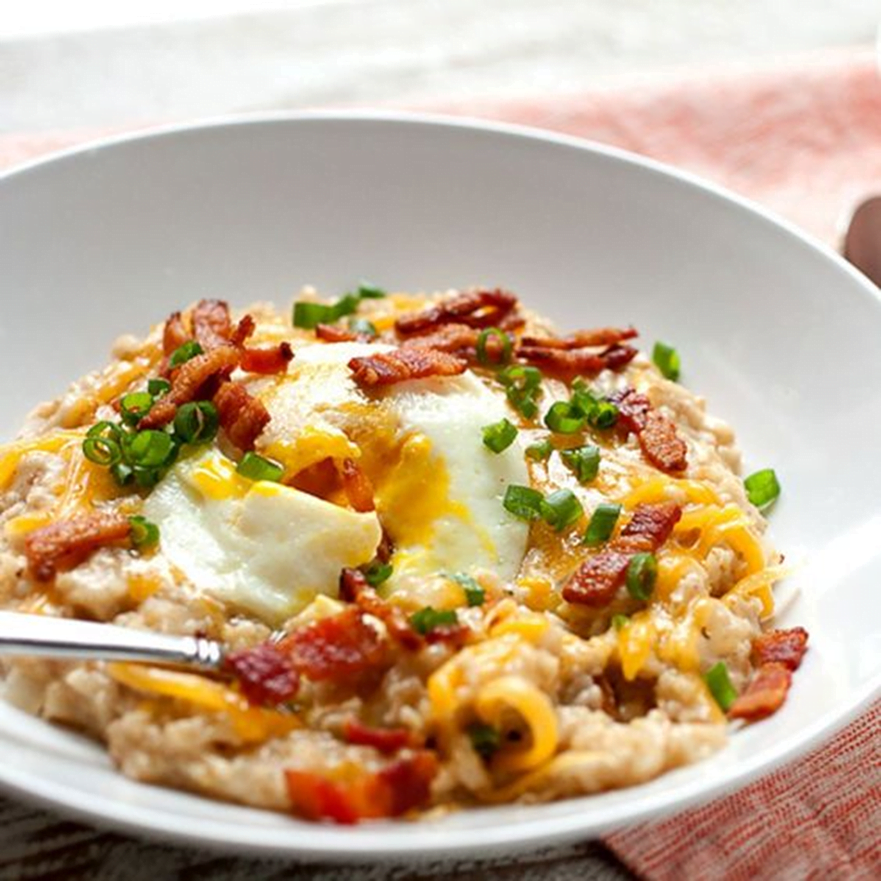 When looking for a healthy snacking choice, oatmeal is one of the first things that comes to mind. Oats are a nutritious snack choice that acts as a prebiotic, I,e encouraging the growth of good bacteria in the digestive tract. Now, instead of choosing unhealthy sugar-rich processed breakfast cereals, switch to oatmeal.
Oatmeals are among the best options, especially made of simple rolled oats. You can add fruits such as berries, fruits, and more. Oatmeal added to milk adds to the milk's overall protein and calcium content.
7. Simple Cheese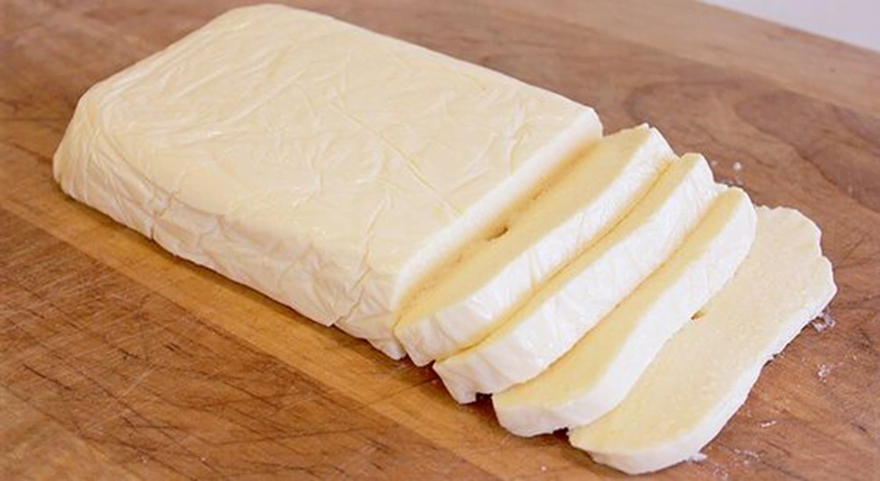 Cheese is a resourceful snacking option. It will take zero prep time and is an excellent option for people who are on the go or caught up with a busy schedule. Make sure you don't opt for processed cheese that may have a lot of chemicals and fillers. Plain cheese is rich in calcium and protein, among other micronutrients.
It also constrains magnesium, vitamin A, and Vitamin D too. Because of the high protein content, it also gives a very filling feeling. The high satiety of the product ensures children don't remain hungry between main meals.
8. Fruit Smoothie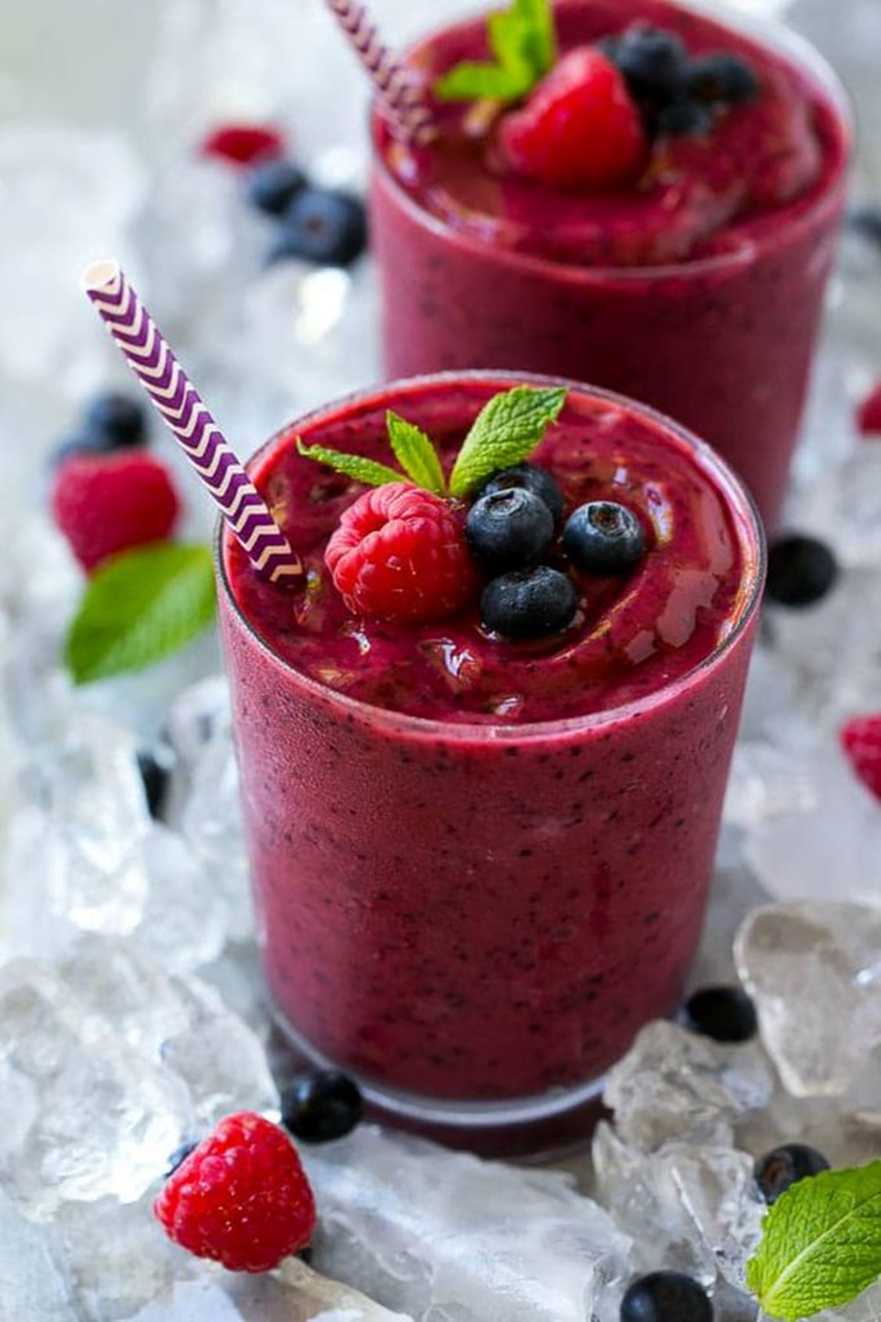 Nothing like luscious fruits and lip-smacking sweetness taking over the taste buds. This is one of the healthiest and most delicious snacks for kids. Instead of just grinding juices into a simple fruit, make smoothies that add to satiety. Get an unmatched taste, along with a pack of nutrients in a single smoothie glass. Fruit smoothies are beyond delicious, very nutritious, and extremely filling. It also is a great way of putting in all healthy ingredients without the children feeling fussy about it.
You can add ingredients like spinach, kale, berries, yogurt, milk, and honey for sweetness. If you want to make it more naturally sweet, adding banana also makes it super sweet and tasty.
9. Egg Sandwiches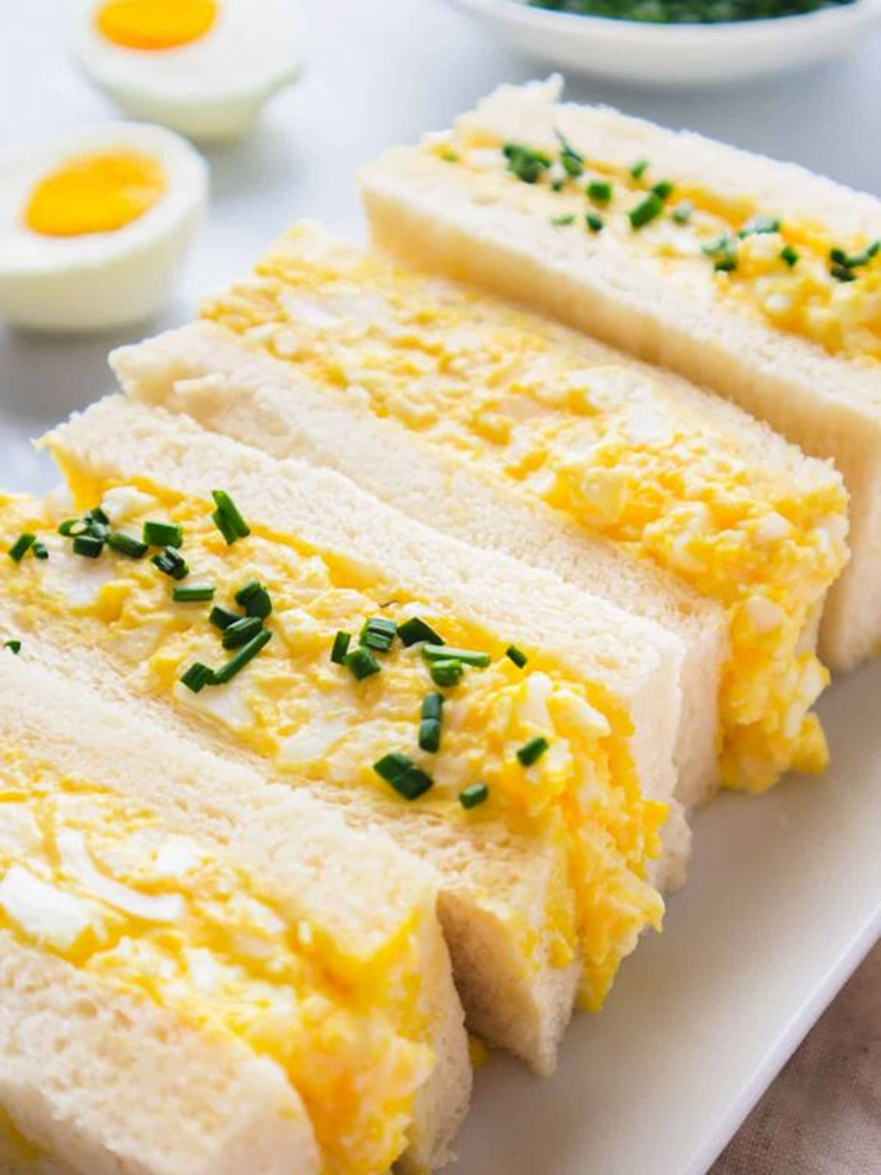 It's tough to discuss healthy meals if we leave out hard-boiled eggs. Eggs are always a great snacking option because they are easy to make, easy to consume. It can also be prepared in a multitude of ways. You can consume eggs in its hard-boiled format, as a scrambled egg, or as an omelet. Eggs are rich in protein, vitamins, and minerals.
Eggs are also rich in Vitamin B12, riboflavin, and the mineral selenium. These minerals and vitamins play a vital role in the growth and development of children.
Try cooking egg sandwiches for your little munchkin. You can toast them, add cheese, basic vegetables like lettuce, tomatoes, etc. It makes it healthier, tastier, and easy to cook.
10. Pickles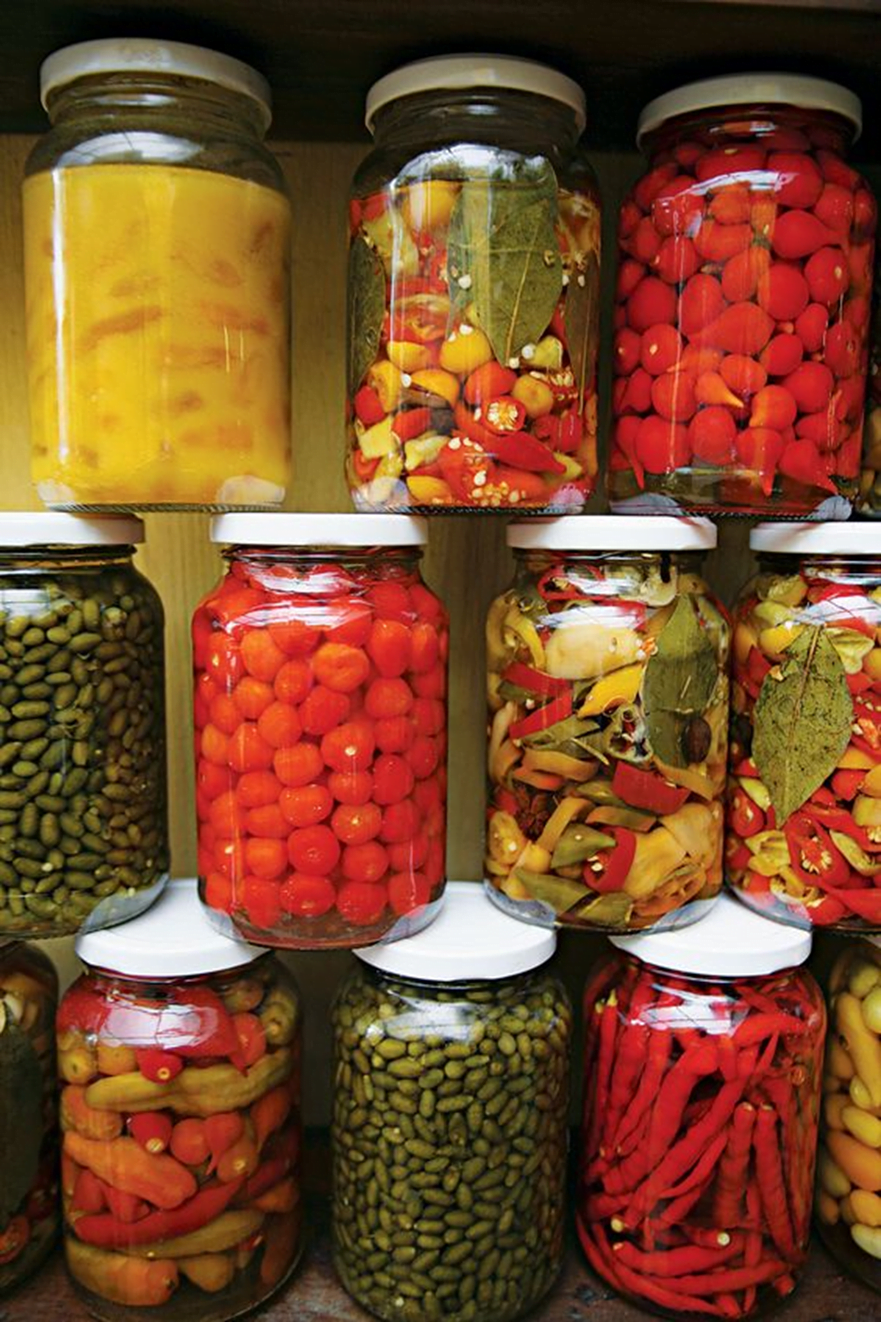 Fermented products such as pickles are also a great yummy snack for kids. Pickles are made by soaking cucumber or other products in a salt brine. Fermented products have excellent probiotic properties.
Therefore, consuming pickles is great for the digestive system. It is best to go for homemade pickles, as pickles that are store-bought could have other chemicals or preservatives. Sweet pickles may have a high amount of sugar, which is not advisable for children.
11. Air-fried chips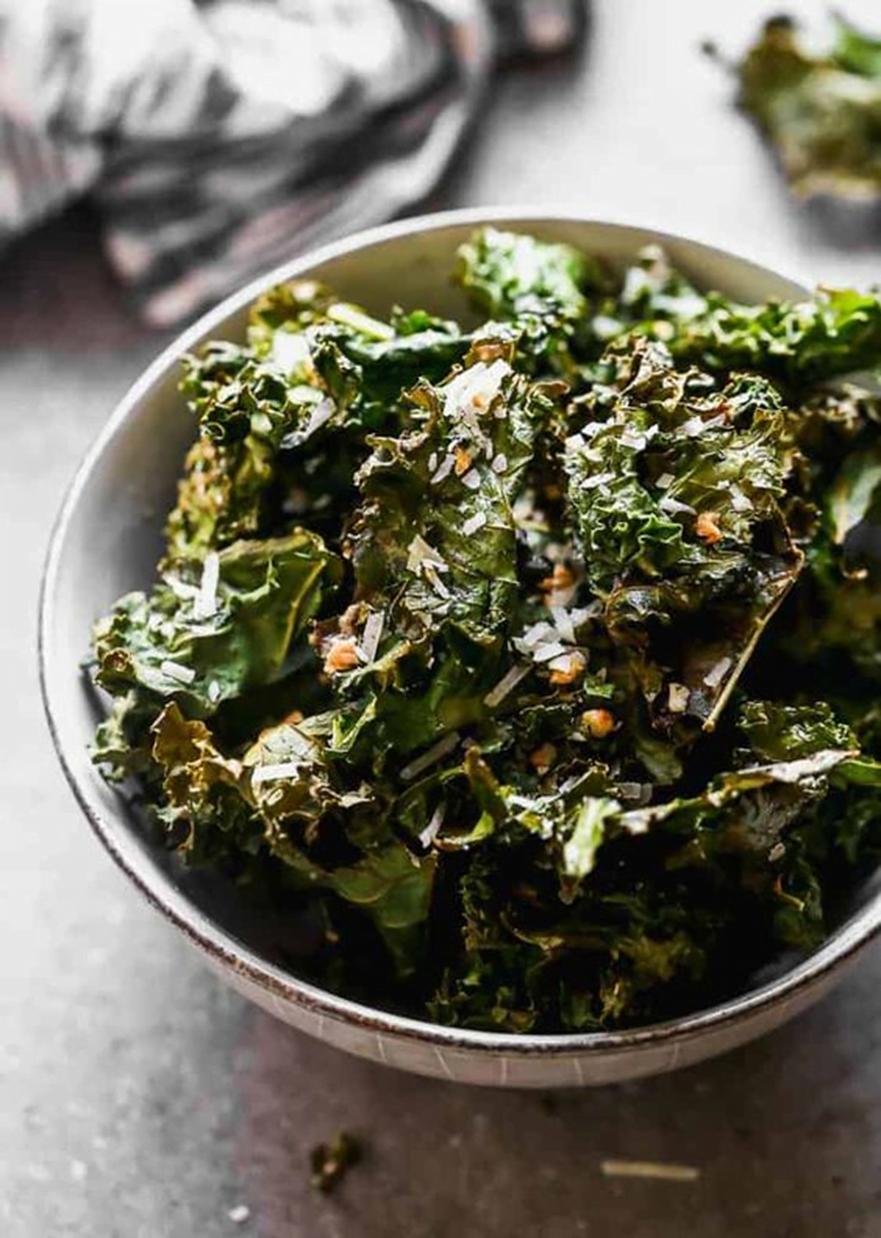 Looking for a tasty and healthy snacking option that has your kid drooling for more? Snacking suggestions are incomplete if we miss out on chips as a part of this list of snacks for kids. You can use a fruit or veggie of your choice and air fry them. For instance, cut down kale into thin pieces, add basic salt, pepper, etc., and brush some oil on it.
Air fry this product until it is crispy and tasty. Kids are bound to love munching on this product. Kids may often fret about eating products like kale and spinach in its raw format. Air frying them or making chips ensures it becomes an interesting meal format for children.
12. Carrot and Hummus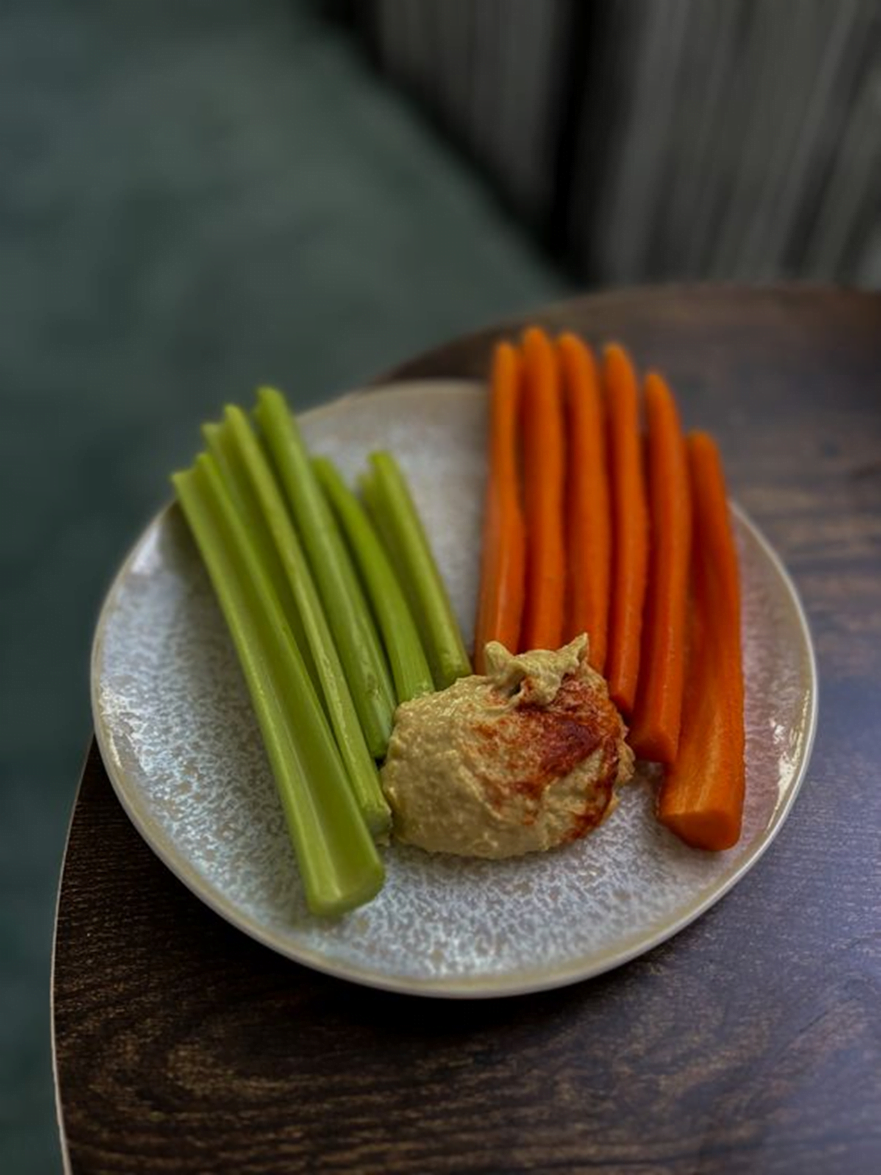 When in doubt, always stick to hummus. Raising a child is no easy task, and on some days, you are at a loss for options. During times like these, always have spare humus on the fridge for your child. While you can go for store-bought hummus, you can opt for store-bought hummus; you can also prepare hummus at home. It is made using healthy ingredients such as chickpeas.
It has a high fiber content, creamy texture, and delicious taste. It is a good source of antioxidants making it a delicious choice. You can use veggies of your choice, such as carrot sticks, beet sticks, and others, and dip them generously into hummus and consume them as a snack for kids.
13. Kind Kids Granola Chewy Bars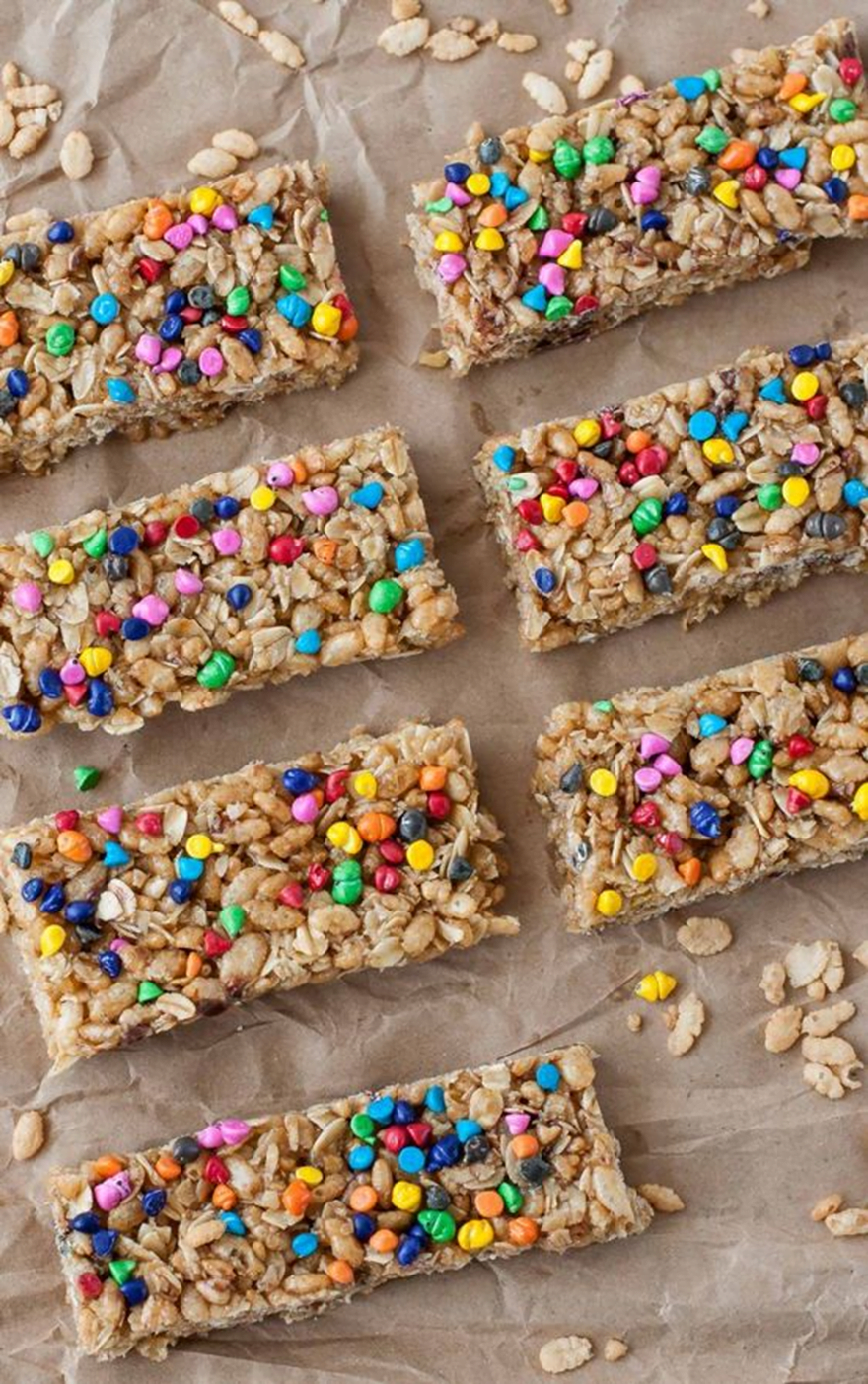 Need to have some carry-on snacks available at all times for your kids? Having an alternative granola bar specifically for children is an excellent backup option. Always have kind kids' granola at home that you can just carry. It has about 25% less sugar than traditional popular granola bars.
The chewy texture is just the perfect kind of chewy that keeps the kids occupied, as they love the taste. They come in flavor varieties such as Honey Oats, Peanut Butter, Chocolate chips, and chocolate chip. Always have these bars as a backup snacking option for kids at home.
14. Nature's Bakery Fig Bar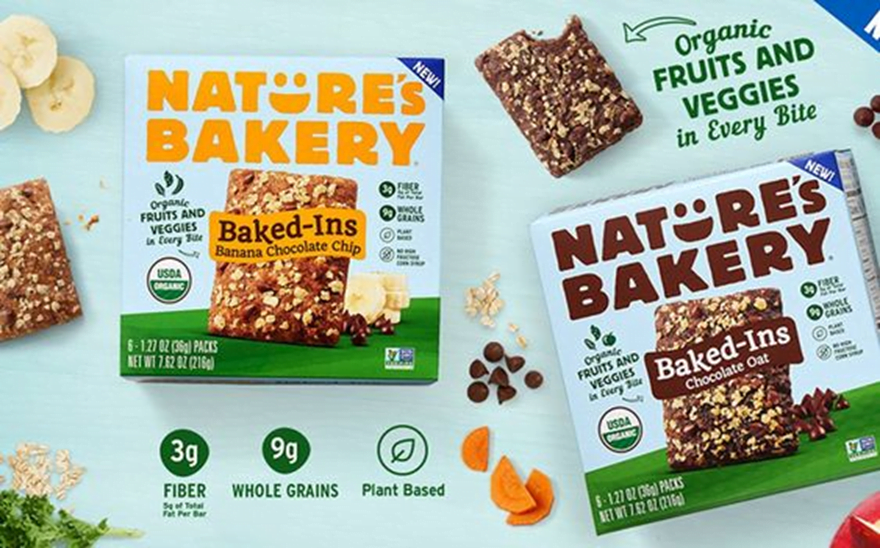 Nothing like a sweet, tasty fig bar to tickle your children's taste buds. This snack bar is made of whole wheat flour and fruit puree, which makes it a tasty delight. You can additionally add a cup of milk to make it extra tasty and nutritious for the kids.
However, note that the fruit filling results in a higher sugar content. But, it is a great option once in a while for the kids to indulge in.
15. Breton Crackers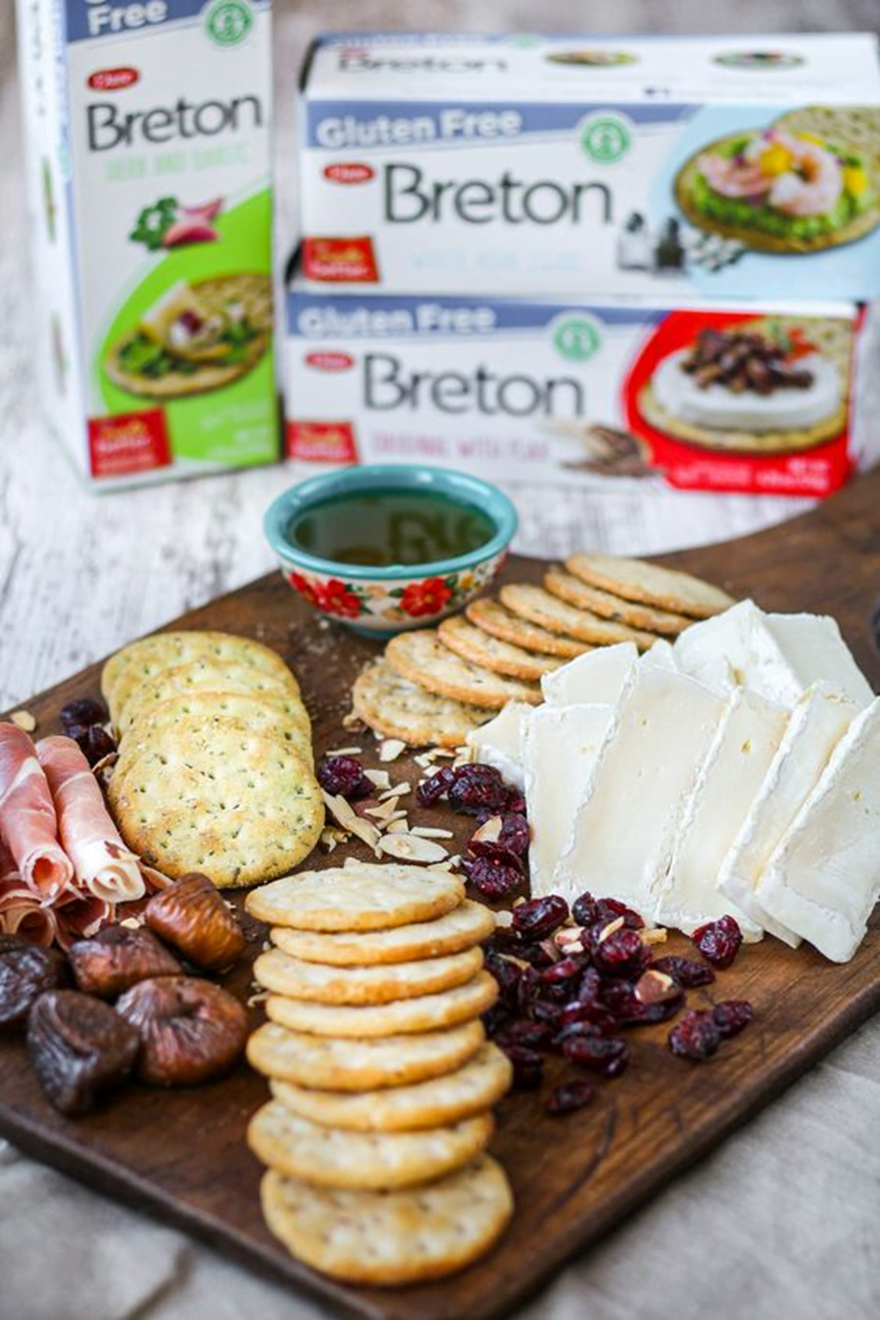 You can opt for Breton crackers for those fussy days when children just refuse to eat anything but tasty munchies. This is a great healthy snack for kids that you get without compromising on the health and nutrition quotient. The best part is that these are available easily and are great snacking options, even for one-year-olds.
Therefore they are made of ingredients that are safe for children to consume. These are multigrain crackers that can be had as it is or can be used as a base for other ingredients such as salads, cheese, and more.
16. Triscuits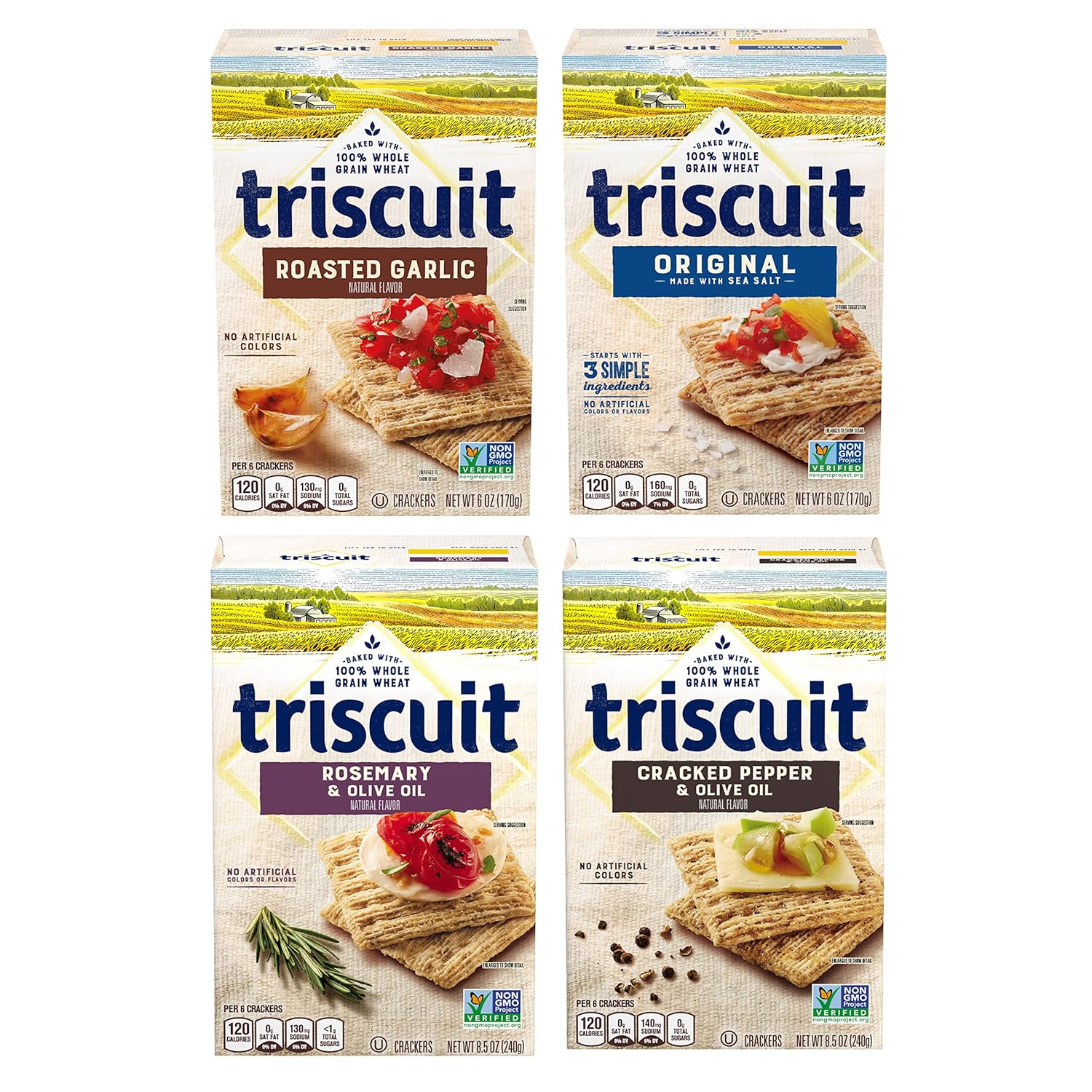 This store-bought goodness triscuits can be a lifesaver on days when your schedule is too tight to prepare snacks. It also doubles up as great traveling munchies that you can carry along for your cranky travelers.
Opt for these delicious classic crackers that are low in sodium and have nutritious ingredients like whole wheat grain, canola oil, and sea salt. These healthy vegan cookies contain no artificial colors or flavors, making them super healthy for children.
17. Energy Balls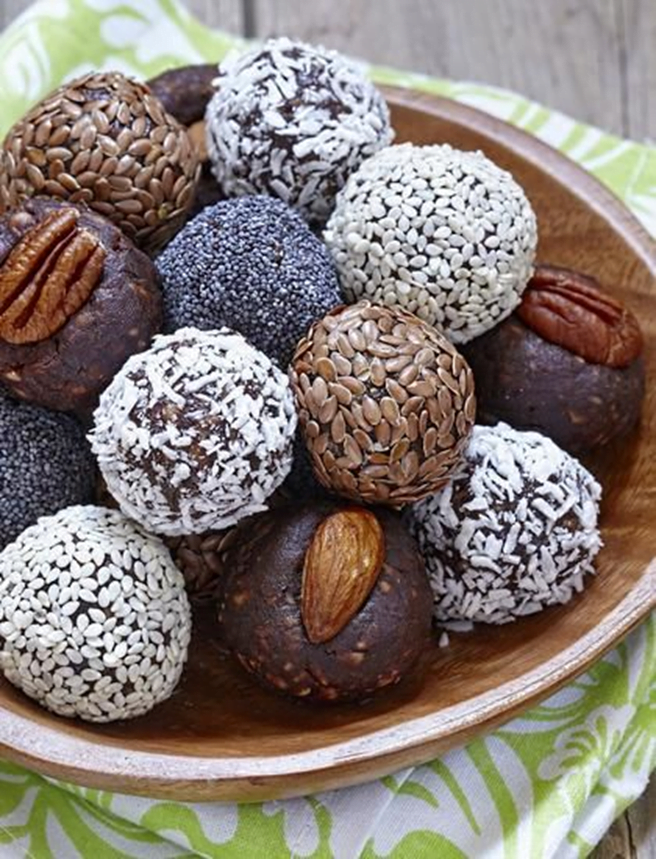 These are little cookie doughs made of whole wheat. Add to this highly nutrient-packed seeds such as chia, flaxseeds, sunflower, or any of your choice. Making these extremely nourishing and high in fiber, protein, and antioxidants. These are healthy replacements to store-bought granola. Thus making them healthier, with lesser preservatives or chemicals.
As required, these energy balls could be made of oats, pure honey, almond butter, seeds, and vanilla flavor. You can also add dry fruits into the mix to make it healthier.
18. Whole Grain Crackers and Nut Butter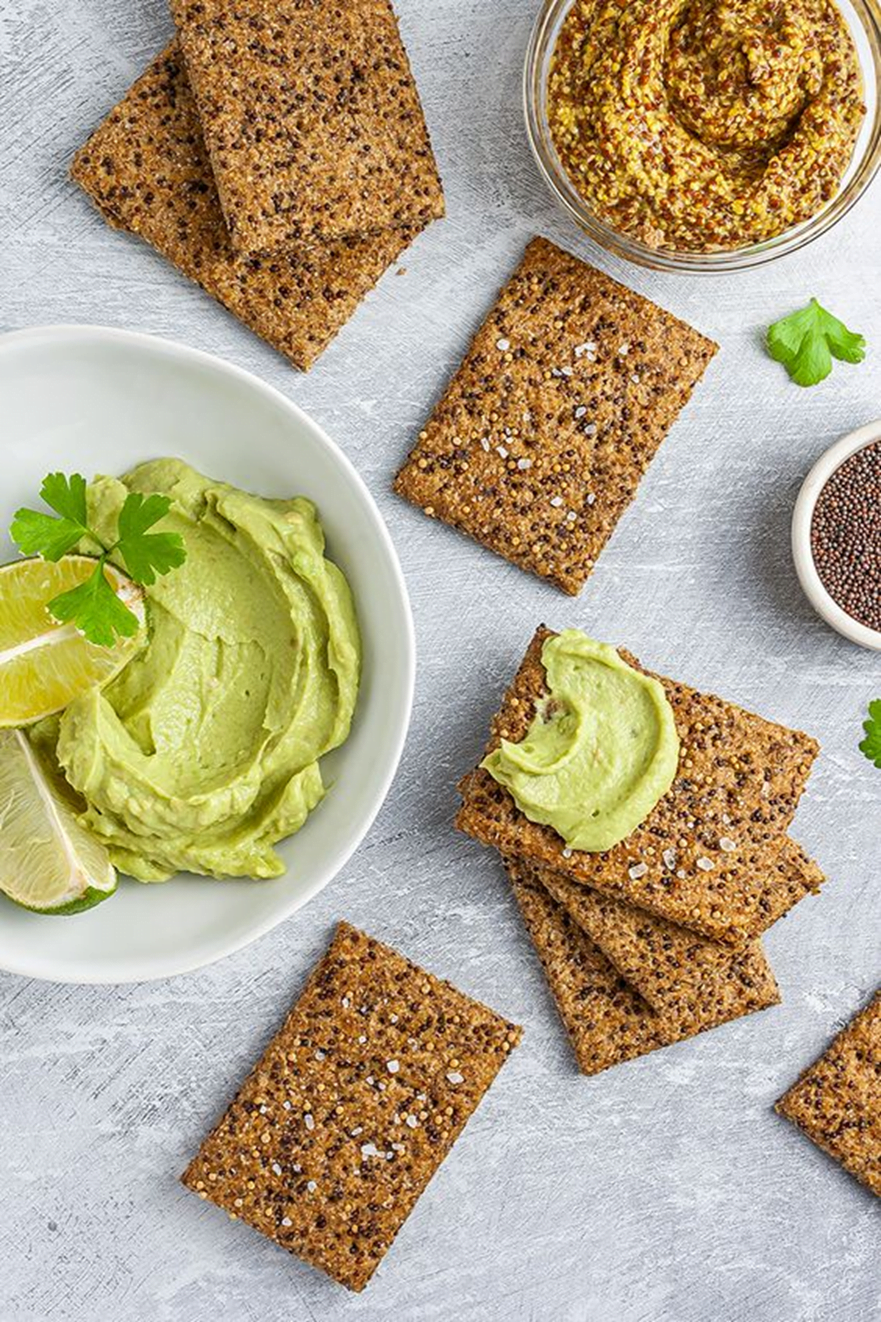 Homemade whole-grain crackers are an excellent snacking option for your children. You can choose homemade almond butter and spread it nicely on your homemade whole-grain crackers. Again the only benefit of your very own homemade crackers is that you have complete control over the ingredients you choose.
These are made up of refined flour, hydrogenated oil, and sugar, as per your choice. Looking to have direct control over what your child eats? Then get going on your very own whole-grain crackers.
19. Fruits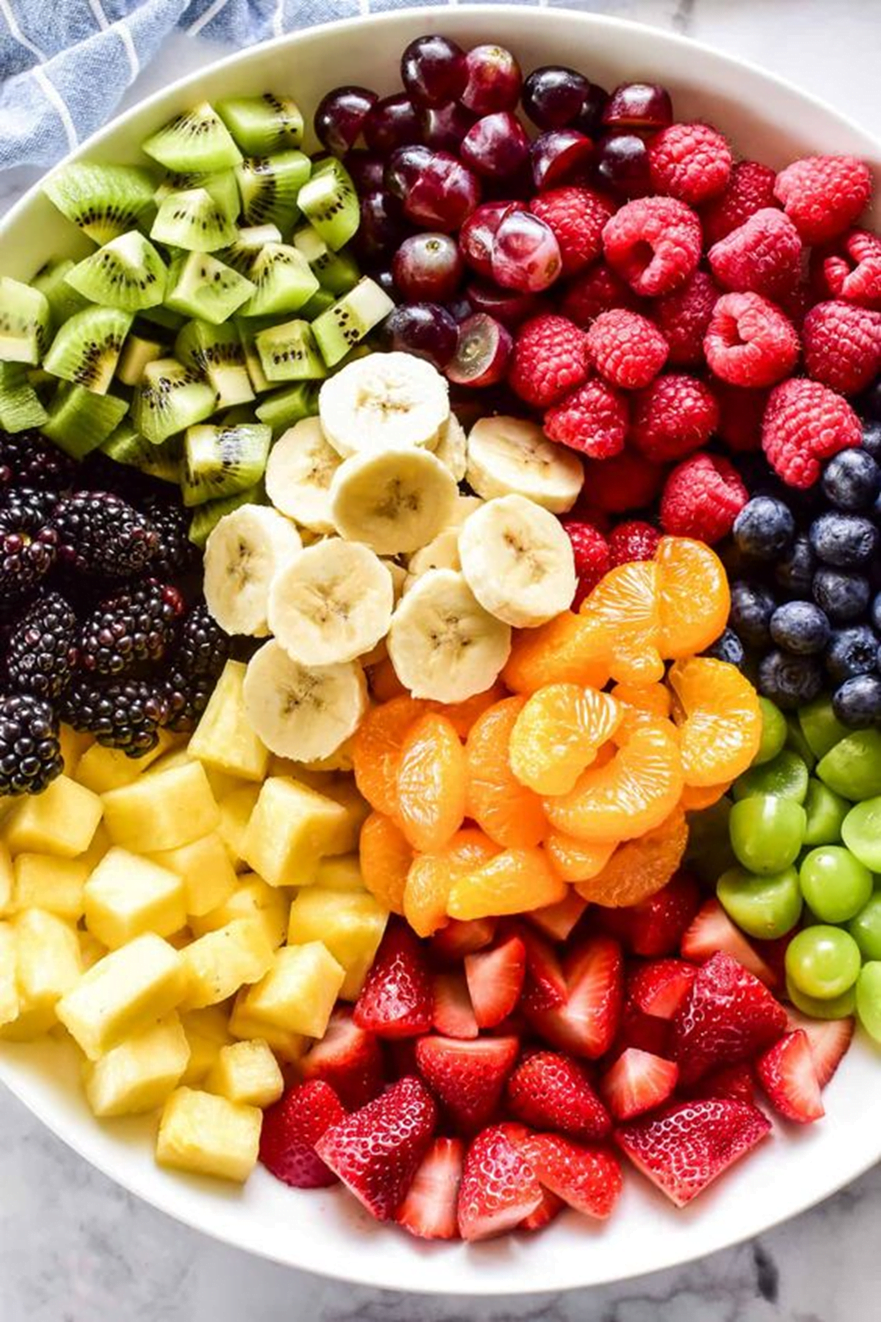 Sometimes, going back to the basics is good. Parents may try many hacks to get their children to eat fruits and veggies by making them disappear into meals, for e.g., grinding them, making dough, etc.
However, teaching children to eat fruits as it is, in their most basic pure form, is also very important. Always have direct fruit-snacking options as a go-to snack for your children. Include a mix of seasonal fruits, too; this includes apples, bananas, grapes, plums, and more.
20. Peanut Butter Sandwich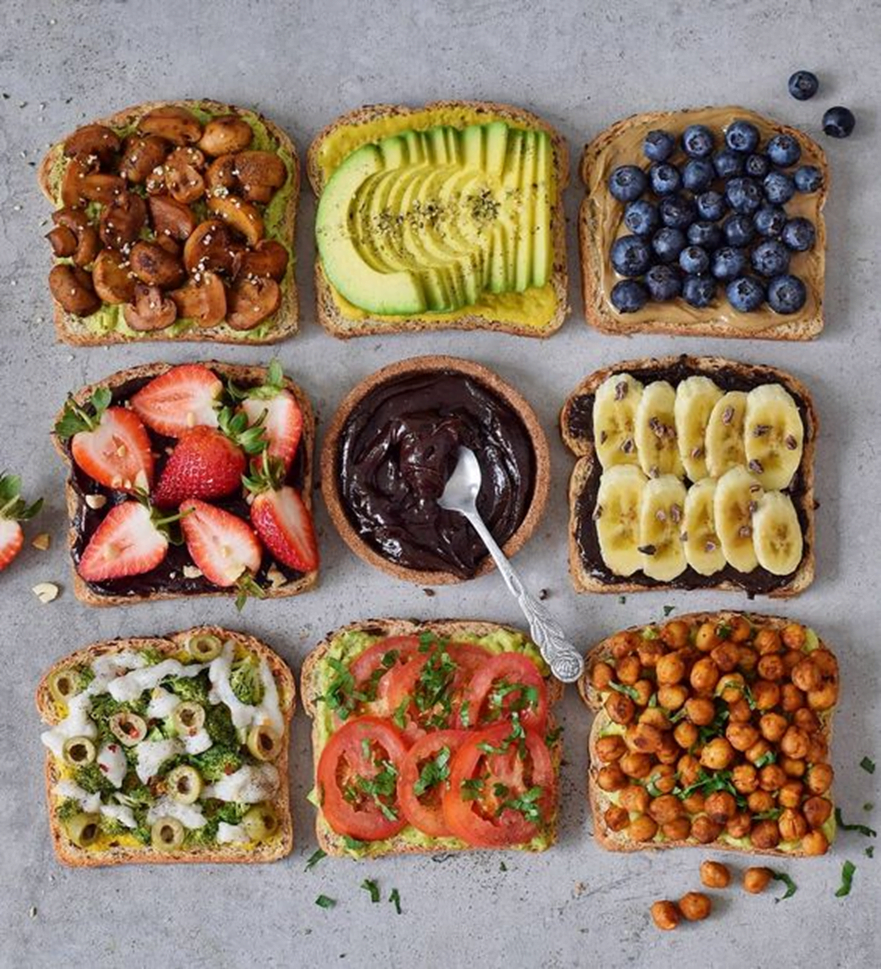 The good old PNB! Nothing has gained as much popularity in the snacking category as the PNB. This sandwich is an exceptionally easy-to-put-together, quick-munching option and is liked by almost everyone! Peanut butter sandwiches can be made using healthy multigrain bread, and add to that a generous dollop of peanut butter and feed it to your children.
Peanut butter is a healthy snacking option that is rich in protein and other micronutrients.
21. Frozen Fruits Popsicles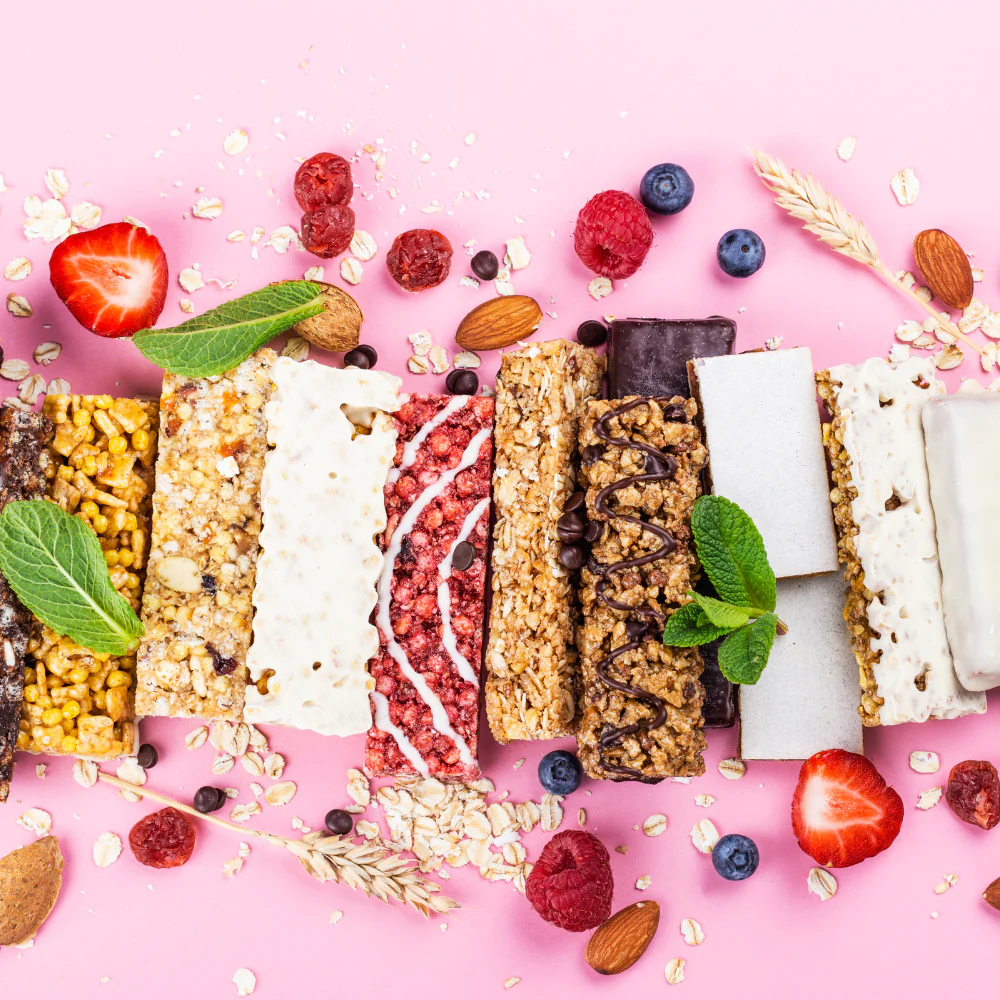 The perfect cheat code to icecreams. It's not new information that store-bought popsicles or ice creams are nothing but a mixture of high sugar and flavors. You can now enjoy your very own frozen popsicles made at home. Just puree fruits like orange, watermelon, or mango. You can even use berries.
Add small bits of cut fruits, too, into popsicle molds or small plastic cups. Freeze them overnight and let your kids enjoy the delicious flavor of fruit popsicles.
22. Caprese Salad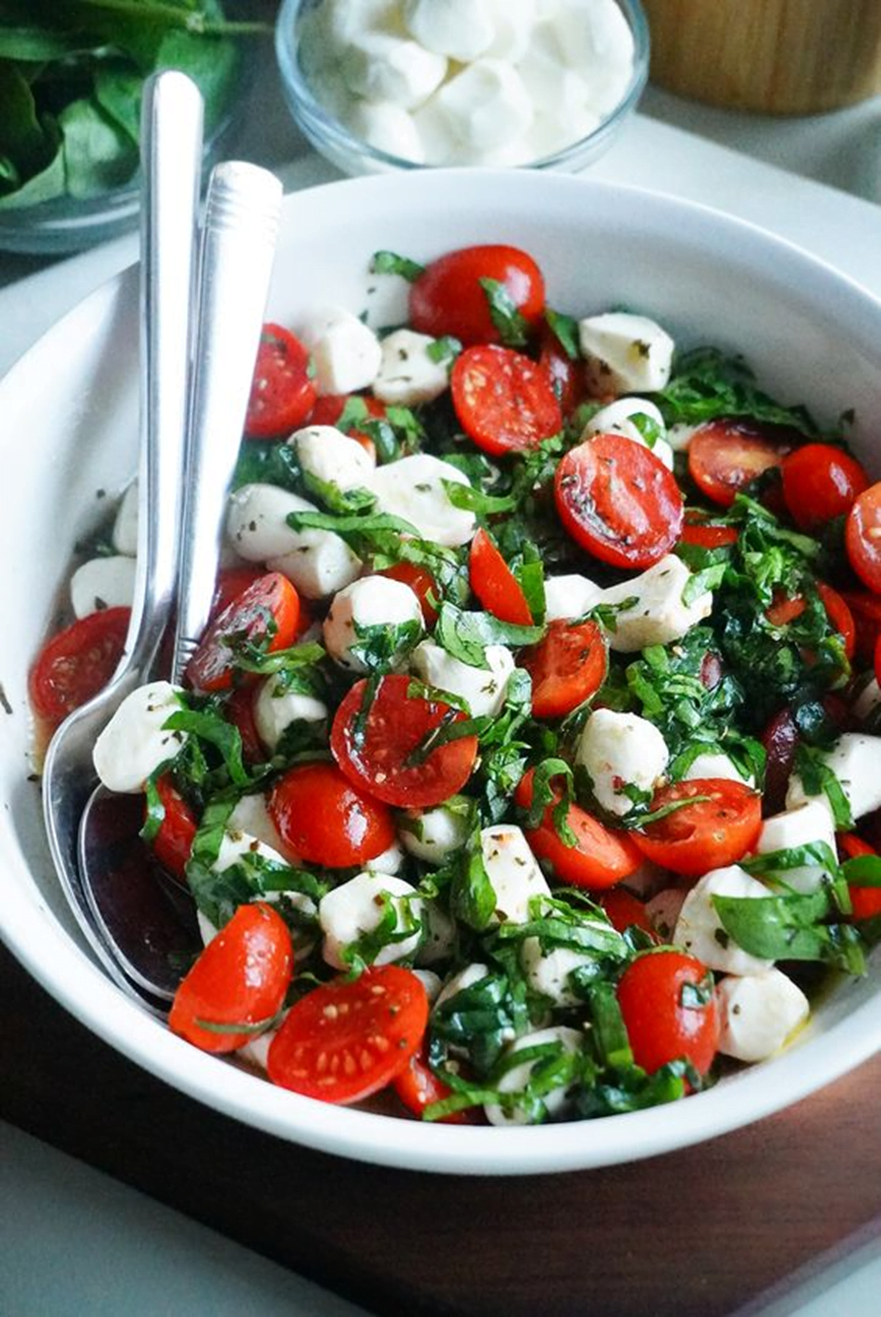 Are you looking for a simple and effective snacking option that keeps your tiny tot full for a long time? Caprese salad is a super healthy, amazingly tasty snacking option that works for all ages, kids too! It is always good to incorporate healthy snacking habits in kids at a young age.
Therefore choosing a yummy and appetizing caprese salad that contains tomato, mozzarella, and basil is a great place3. to start/.
23. Caramel Apple Dip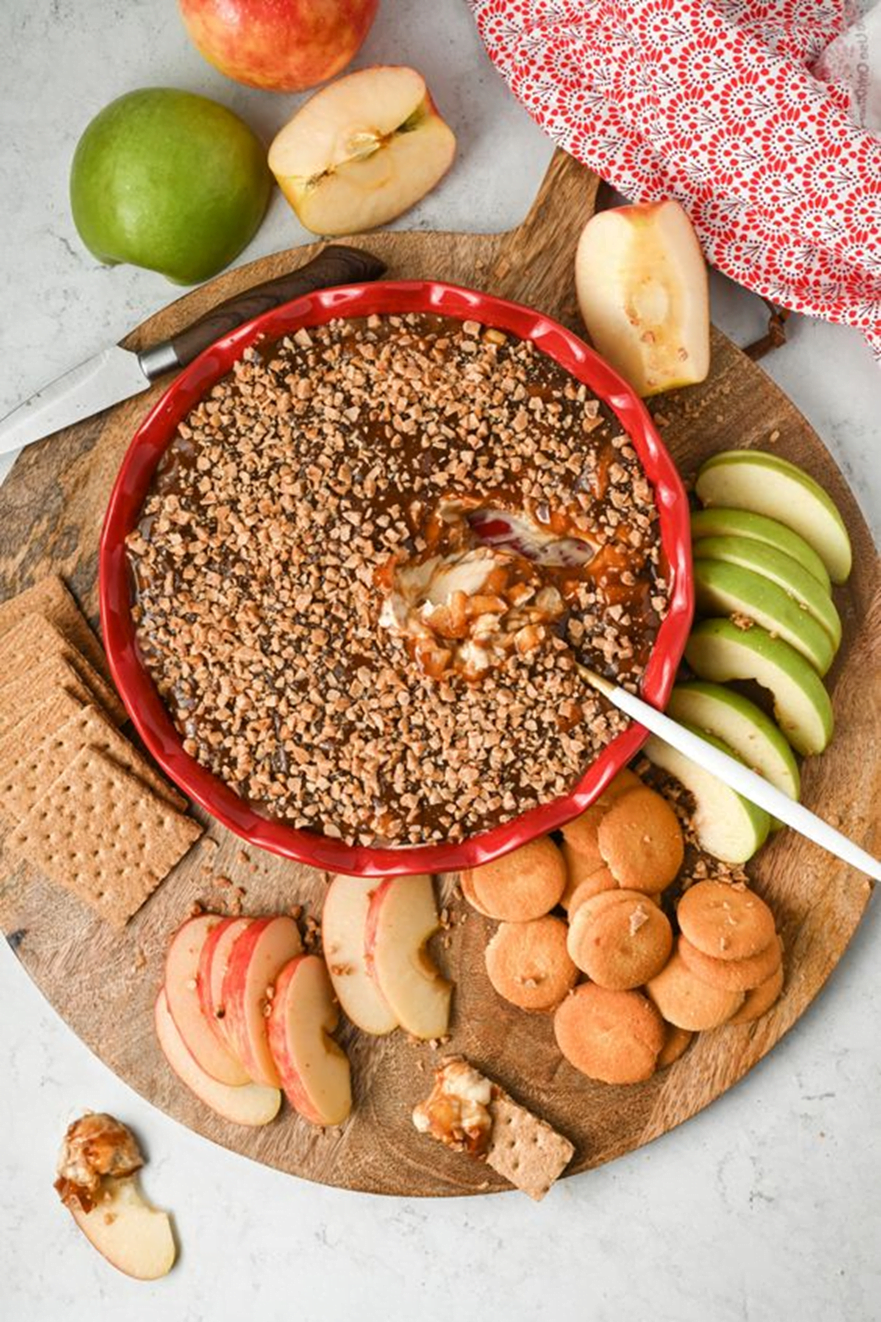 Love having your own unique homemade caramel apple dip. Making this is easier than you think. This filling dish is a super tasty snacking option for children. You can make a light, airy and fluffy dip at home.
Use ingredients like caramel sauce, whipping cream, and cream cheese. Cut some fresh apples to go with it, and you are good to go. Nothing like a heavenly caramel apple dip!
24. Banana Oats Muffins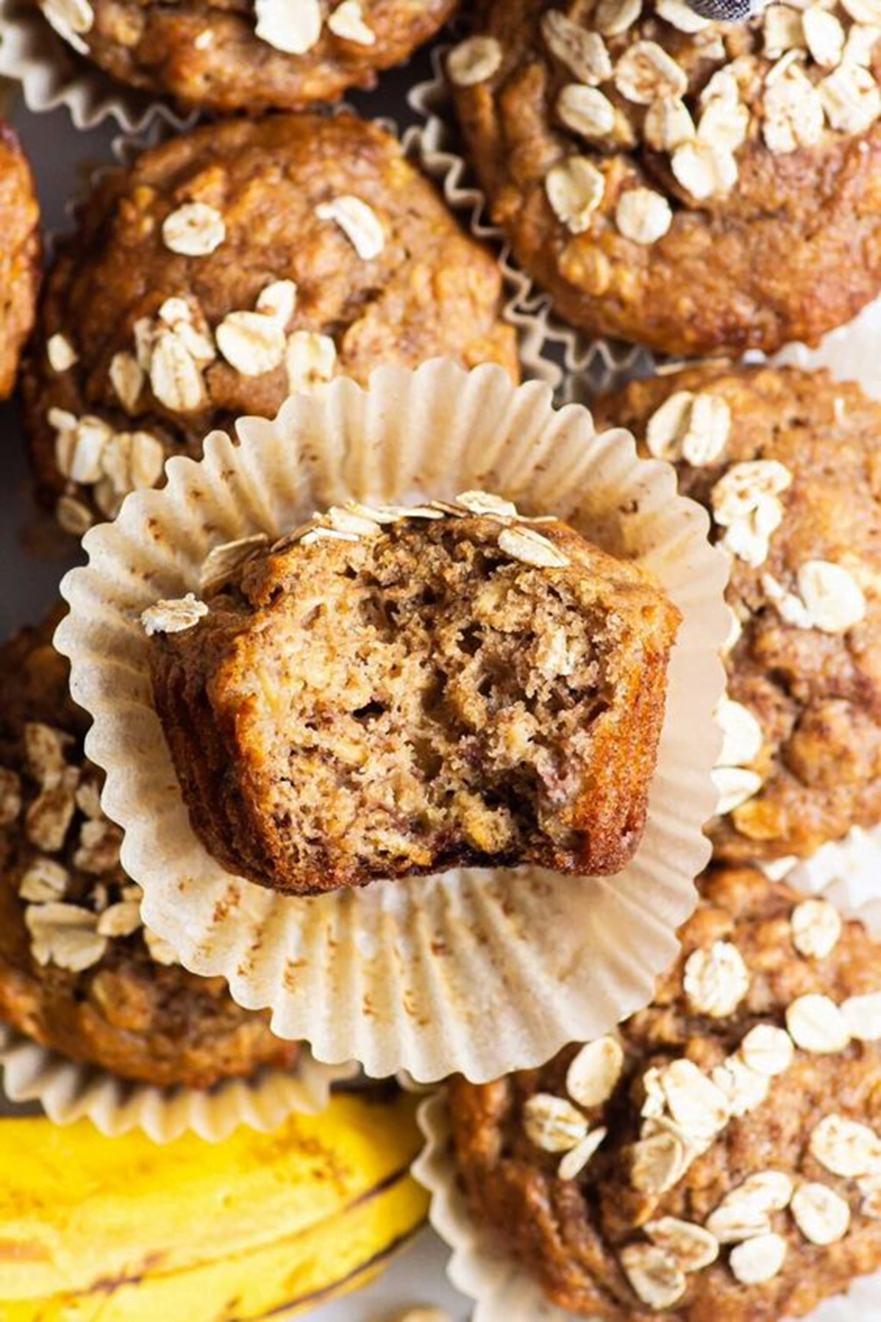 There's a good reason why kids and adults alike love a good muffin. Who says you cannot indulge in a good muffin session? Choose healthier muffin munching alternatives such as banana oats muffins.
Ingredients for making this include whole wheat flour, banana, oats, applesauce, and honey. This a great healthy breakfast option or snacking alternative for your kids.
25. Dressing and Veggies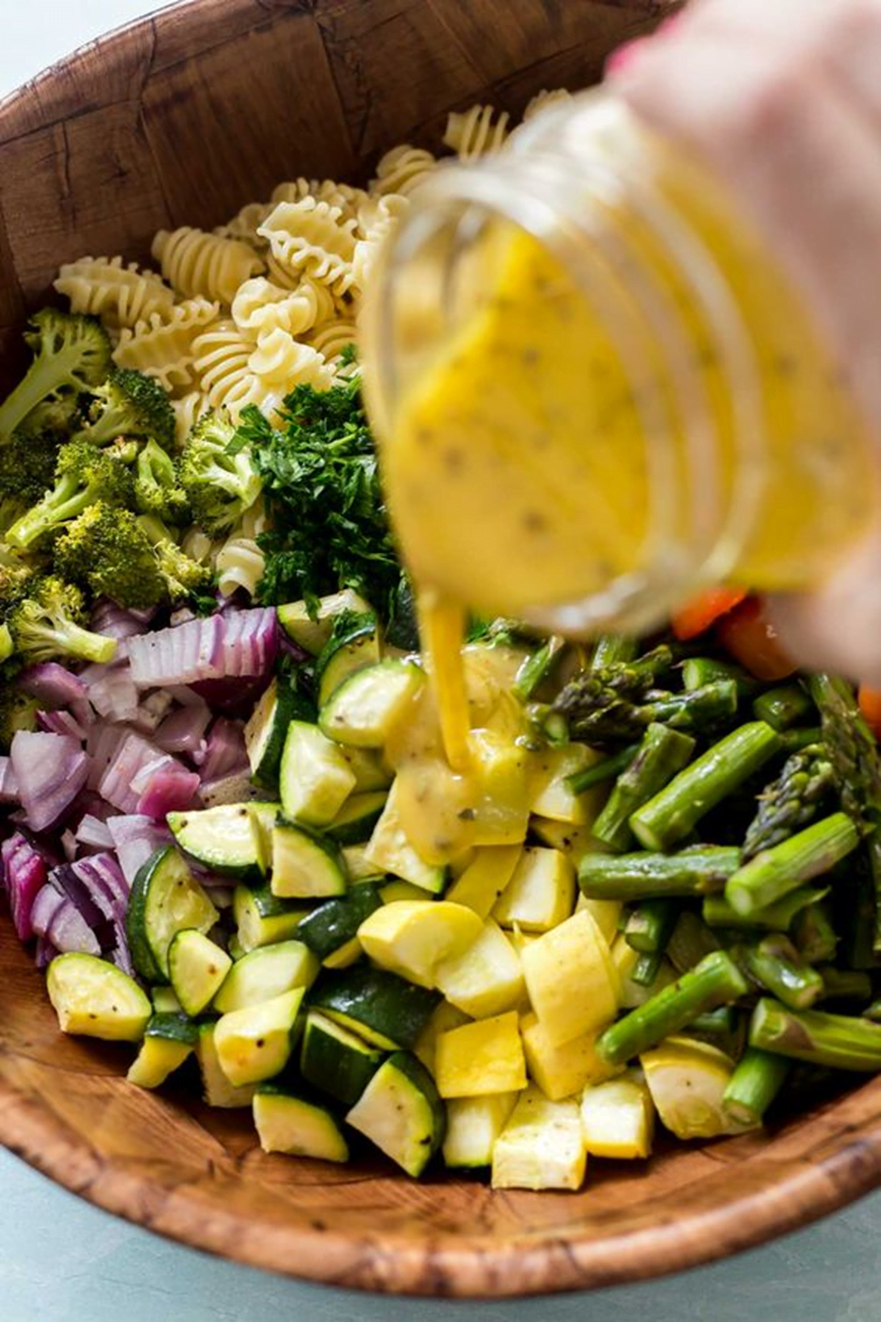 Wouldn't you love feeding your babies some good old classic veggies with dressings? Kids must get around eating simple veggies served with good tasty dressings. Different vegetables, in their simple, pure form, are highly nutritious and rich in fiber.
Use homemade dressing such as buttermilk, greek yogurt, and a dash of herbs to make it taste delicious. Limit the amount of high-fat products like mayo in your veggies.
Conclusion
Feeding healthy snacks for kids is easier than you would think. Giving children good snacks at the right time ensures they have a constant dose of energy. It keeps them from unhealthy cravings and teaches them healthy eating habits at a young age.
From incorporating unique and innovative recipes to teaching them to consume fruits and veggies in the raw format, you can do it all. These blends of easy-to-make and store-bought snacks for kids can be a game-changer for your child's snacking needs.
It's time to source those healthy ingredients today!