Willow Go Vs Willow 3.0 Breast Pump: Detailed Comparison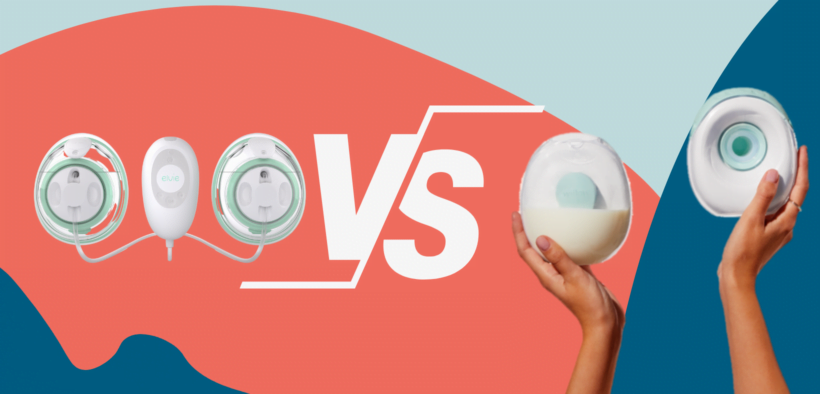 Are you a lactating woman looking for the best breast pump to express your breast milk and stimulate your milk supply? Willow breast pumps are bliss for new moms because of their hands-free in-bra design.
But Willow offers two breast pumps, Willow Go and Willow 3.0, making it difficult for nursing women to decide which one will best fit their needs.
Worry not! If you're facing difficulty in deciding between Willow Go and Willow 3.0, then we bring you a detailed comparison between both of them so that you can buy the best one as per your needs.
Both of these breast pumps are small, mobile, cordless, have good suction, and allow for hands-free pumping. However, they differ in terms of their design, storage capacity, and pumping modes. Willow Go is compact and lightweight, while Willow 3.0 is less portable and slightly larger.
By evaluating the pros and cons of Willow Go vs Willow 3.0, you can make an investment that will make your breastfeeding journey smooth.
Detailed Willow Go vs Willow 3.0 Comparison
We bring to you a detailed Willow Go vs Willow 3.0 comparison to help you choose the best one as per your needs and make your breastfeeding journey easier.
1. Portability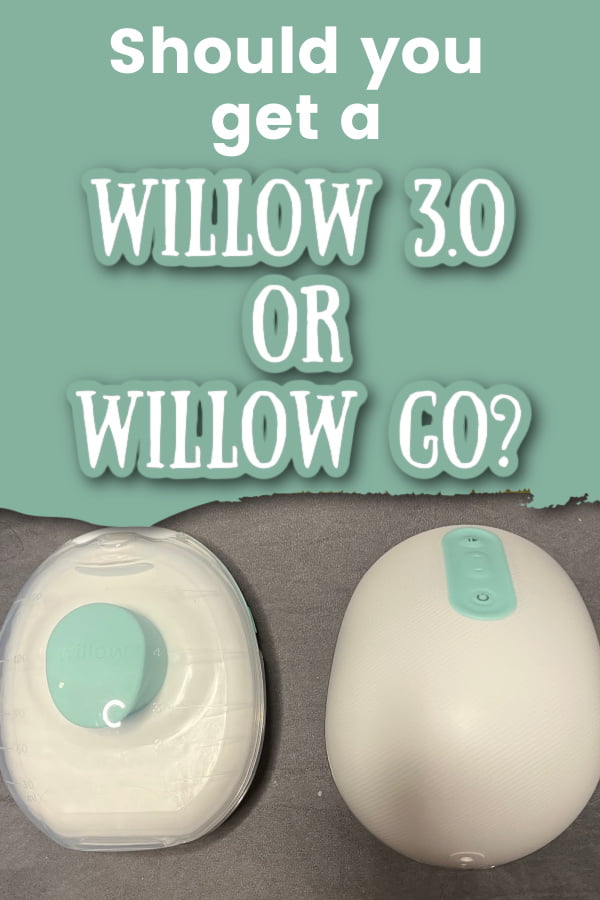 Are you a working mom looking for a portable breast pump that can make pumping on the go easier? Both Willow Go and Willow 3.0 are portable and easy to use, but Willow Go is better suited for on-the-go pumping.
Its compact and lightweight design makes it easy to walk around, cook, and clean up while wearing it. So you can accomplish your daily tasks while pumping milk with this breast pump.
Willow 3.0 gives you the flexibility to pump milk anywhere, anytime, without the need to search for plugs, but it is less portable than Willow Go. It is slightly larger than Willow Go, so you might not feel very comfortable while trying to multitask while wearing it. Your chest may also look bigger and heavier while wearing it, so you may not feel very comfortable using it in public places.
2. Pumping Modes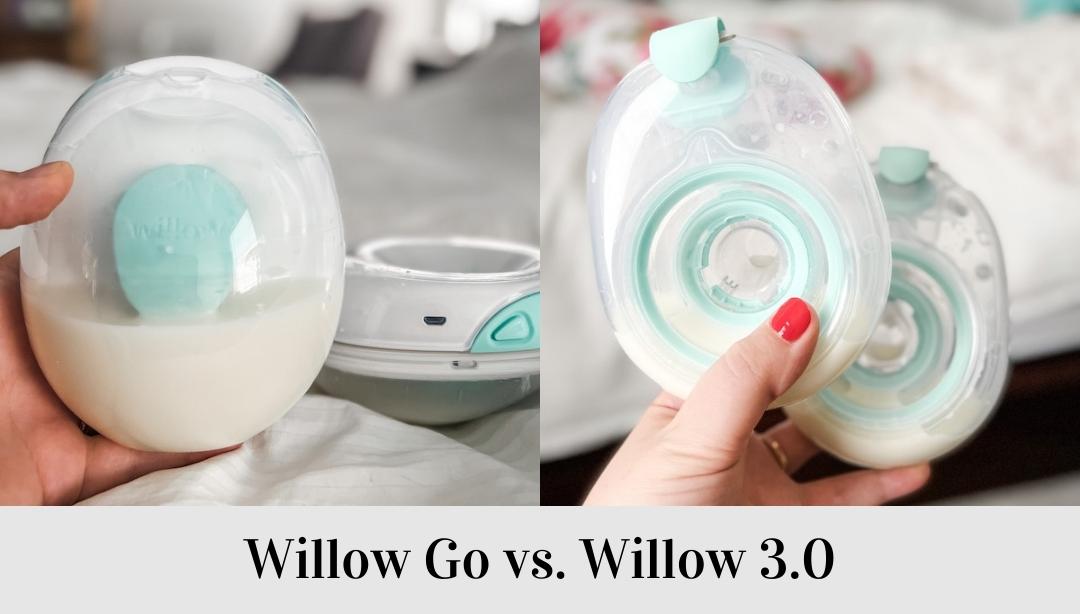 When comparing Willow Go vs Willow 3.0, you must keep in mind how many pumping modes you want. The more modes a breast pump will have, the more it will maximize your pumping output.
Willow Go offers two pumping modes: an expression mode and a stimulation mode. Stimulation mode stimulates your breast to flow milk, and expression mode tries to recreate the suckling pattern of your infant due to an increased milk flow.
Willow 3.0 has three pumping modes: stimulation, expression, and letdown mode. The pump starts in stimulation mode, and after two minutes, it automatically switches to the expression mode of pumping.
The letdown pumping mode can be used to stimulate your milk flow at the initial stage of the pumping session. This extra mode can be very useful to stimulate your breasts to increase your milk flow.
3. Noise Level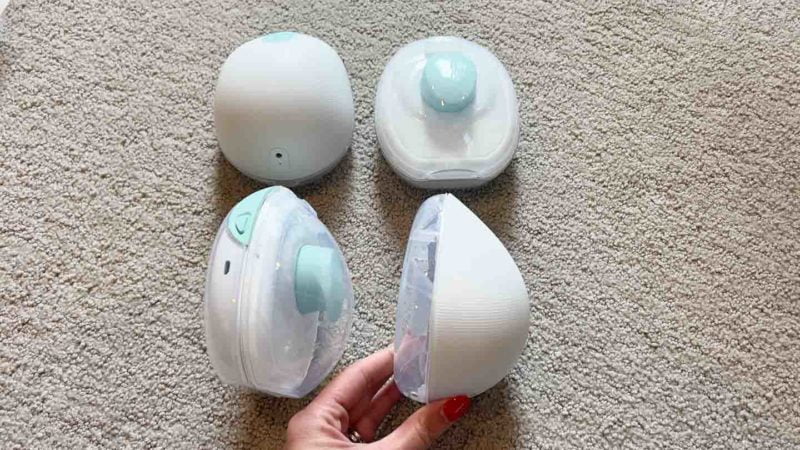 Whether you're attending a Zoom call or your baby is sleeping next to you, a noise-free breast pump can make your breast pumping schedule easier. Willow Go breast pump is known for its whisper-quiet operation, allowing you to pump milk during your office breaks or when you're relaxing.
With a near-noiseless massage mode and motor, it simulates natural suckling and makes for a worry-free and quiet pumping experience. You just need to place it inside your bra, and your breast milk will get pumped without disturbing your coworkers or your baby.
Willow 3.0 produces a low level of noise while pumping, making it a less desirable choice if you want a quiet pumping experience. If you're a working mom, you may feel a bit embarrassed while using it as it will produce a weird noise that the person sitting close to you will be able to hear clearly. This may be a better choice for moms who mostly stay at home and do not have a set pumping schedule.
4. Battery Life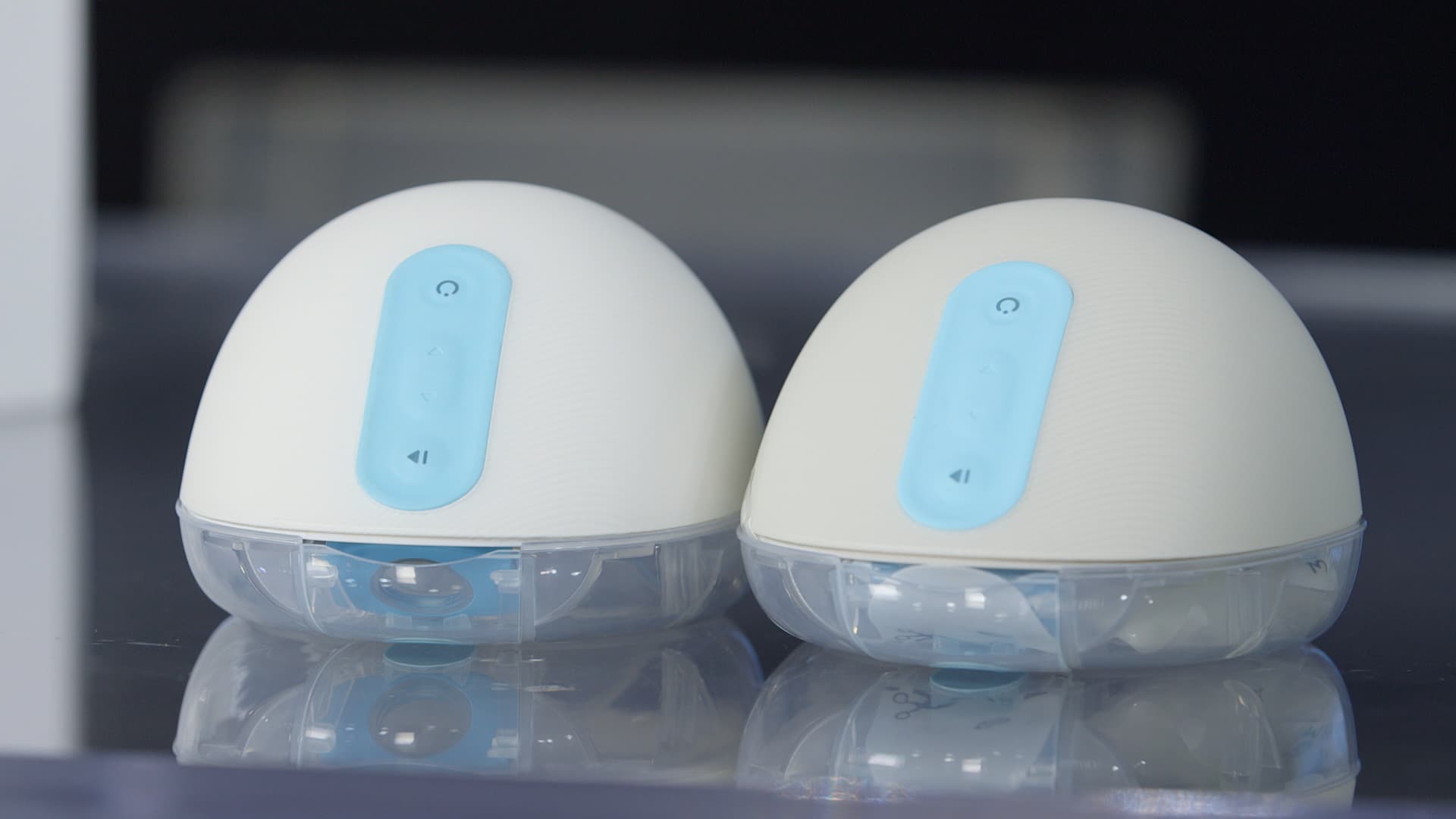 If you'll be using the breast pump regularly, it's better to opt for the one with better battery life, as it will save you from the hassle of recharging your pump after every use. When comparing Willow Go vs Willow 3.0, you must keep in mind that Willow 3.0 has a better battery life.
On a single charge, it can pump milk for up to two hours, and it also takes only a few hours to get fully charged. This means it will last for up to four to five pumping sessions, depending on how long each of your sessions lasts.
Willow Go has slightly less battery life than the Willow 3.0, so you may have to charge it after every two to three pumping sessions. On a single charge, it can pump milk for up to one and a half hours. If your sessions are longer, you may have to charge your Willow Go pump twice or thrice to make it through the day.
5. Price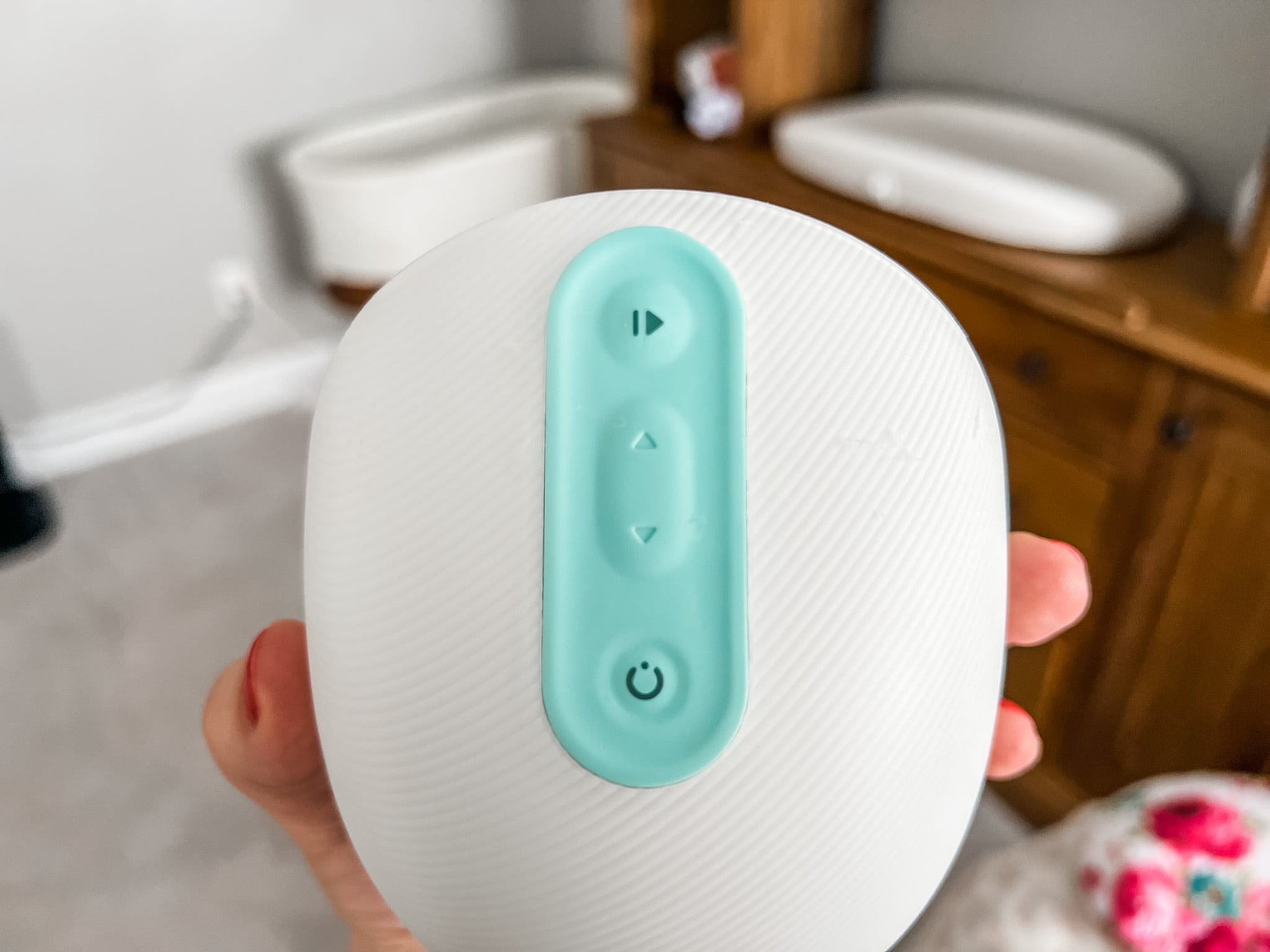 The Willow Go can be a good choice for breastfeeding mothers who do not want to pay out-of-pocket for a decent cord-free breast pump. It is more affordable than Willow 3.0 and promises a higher milk yield than the traditional pumps.
You can buy this breast pump on Amazon for $349.99. You can run errands, attend a meeting, and stock up on groceries while wearing this breast pump.
Willow 3.0 is a bit costlier than the Willow Go but comes with many amazing features, making it a good choice for nursing mothers. It has smart sensors that switch the pump to the expression phase automatically.
With it, you can pump hands-free without the need for bottles, dangling cords, and wires. One annoying thing about this breast pump is that even though it is available at such a high price, it doesn't come with milk containers.
6. Milk Output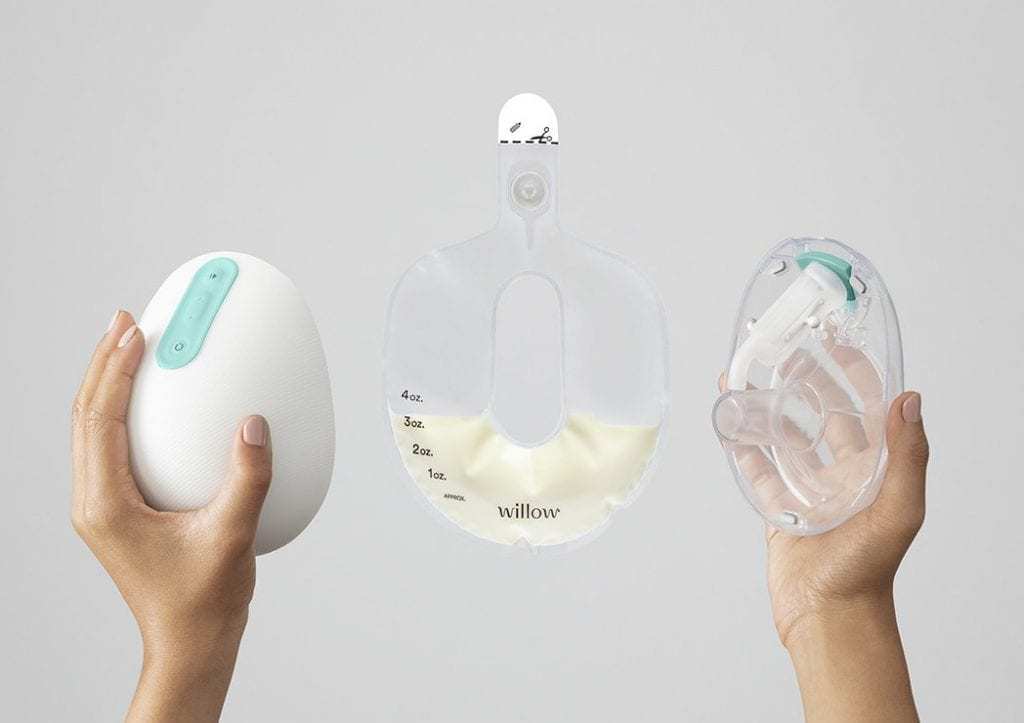 A good breast pump can be the best friend of a nursing mother who has to balance multiple chores together, and Willow breast pumps can definitely make your motherhood journey stress-free.
When comparing Willow Go vs Willow 3.0 in terms of milk output, both of them offer excellent results. Willow Go is very powerful and offers up to -280mmHG maximum suction. Its suction strength is compatible with leading hospital-grade breast pumps. It will extract milk quickly and also help you maintain your milk supply.
Willow 3.0 offers maximum suction up to -245mmHG, which is slightly lower than Willow Go. Its suction strength is compatible with heavy-duty hospital-grade suction pumps, but it may not be a good choice for mothers with a low milk supply.
You can adjust its suction and speed to maximize and customize milk output. Throw it in your handbag and use it whenever your breasts feel full or you're away from your baby longer than expected.
7. Accessories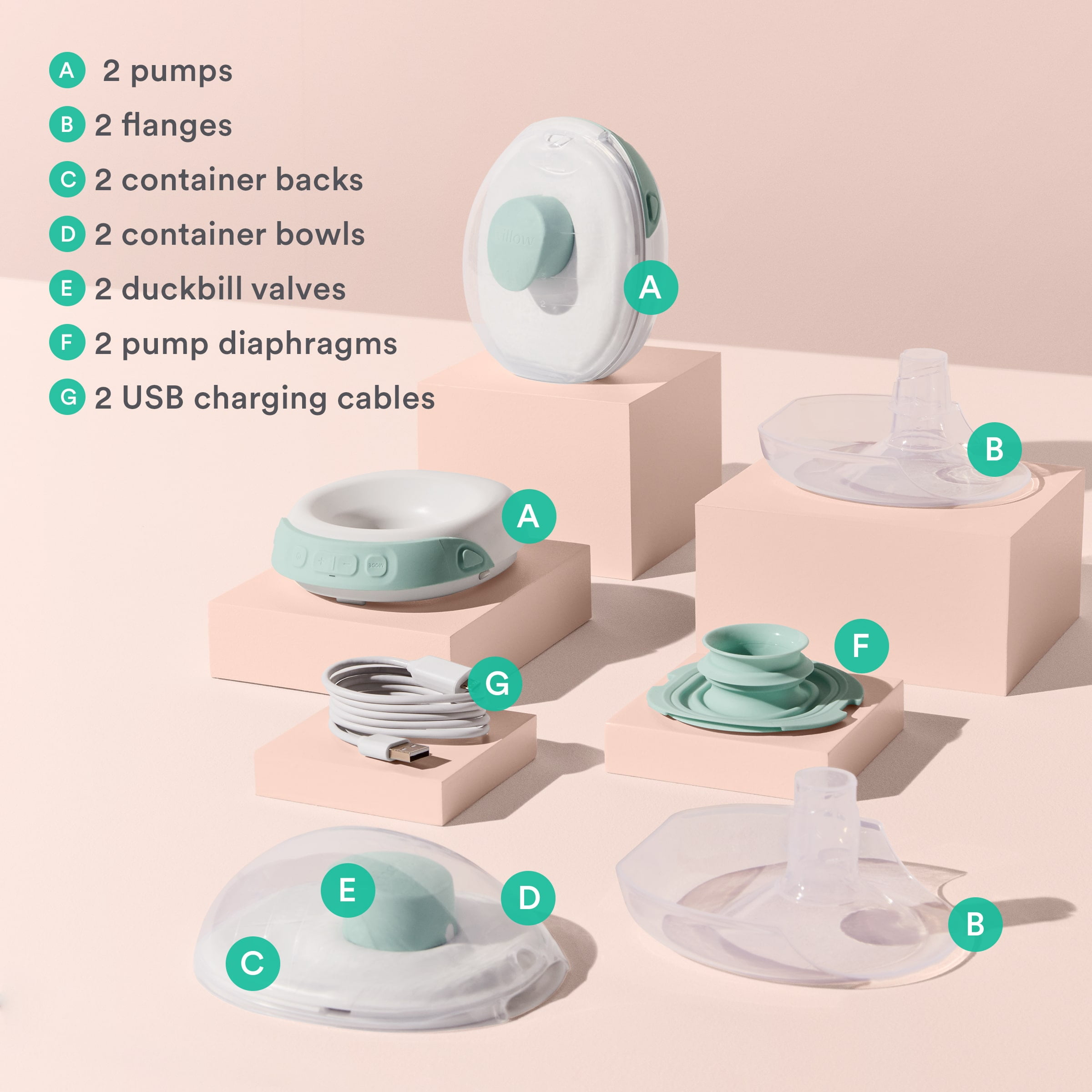 Buying a breast pump is a massive investment, so you must keep in mind even minor aspects to ensure that you get the best value for your money. Both Willow 3.0 and Willow Go come with tons of useful accessories like flanges, breast milk containers, and storage bags. But Willow 3.0 comes with many additional accessories like cleaning brushes, extra flange sizes, and cooler bags.
You don't get these accessories with the Willow Go, meaning you'll have to pay extra in order to get these accessories if you buy the Willow Go. Many people may argue that since Willow Go comes at an affordable rate than the Willow 3.0, it may not cost much to buy these accessories.
But if you add the cost of each of these accessories, the overall cost of Willow Go may go higher than Willow 3.0. But if you don't need these accessories, Willow Go can be a good choice for you.
Why Should You Choose Willow Go?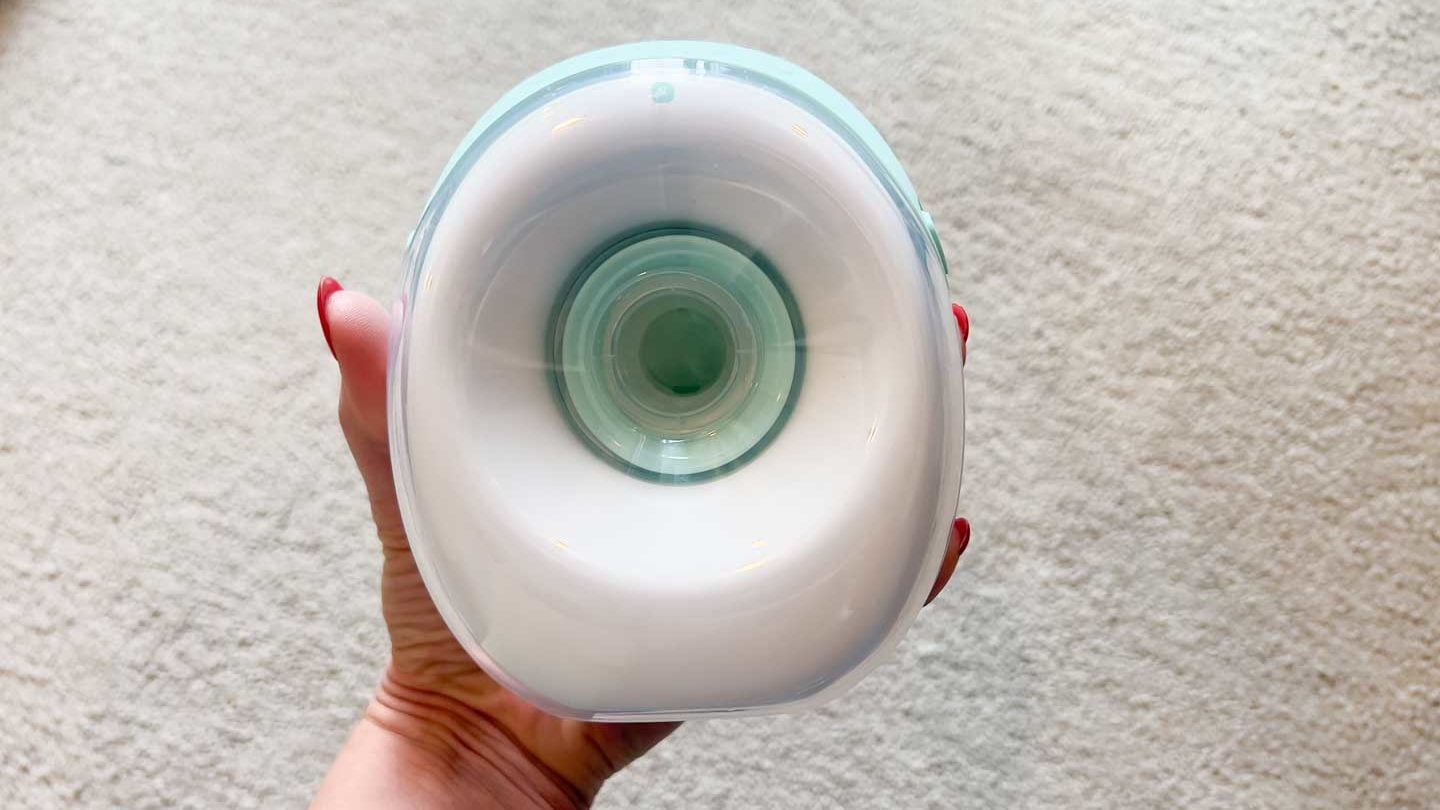 Willow Go is an effective and powerful breast pump that can help you pump the most milk possible without interfering with your busy schedule.
Due to its wearable in-bra design, you can move around and run errands while wearing it. You can also connect it to an app on your smartphone to keep a check on how long you've been pumping.
Its customizable, powerful suction allows you to control each pump individually. The breast pump comes with different flange sizes, so you must choose the correct flange size for optimal milk expression. It is also easy to clean, dishwasher-safe, and designed for on-the-go use.
Due to its whisper-quiet operation, you can use it anywhere you want. So, if you're on the lookout for an easy-to-carry and incredibly convenient breast pump, the Willow Go can be a good choice.
Even though it's a bit expensive, there are tons of things to manage with a newborn baby, and having a wearable, cordless pump can make it a wonderful addition to your parenting supplies.
Why Should You Choose Willow 3.0?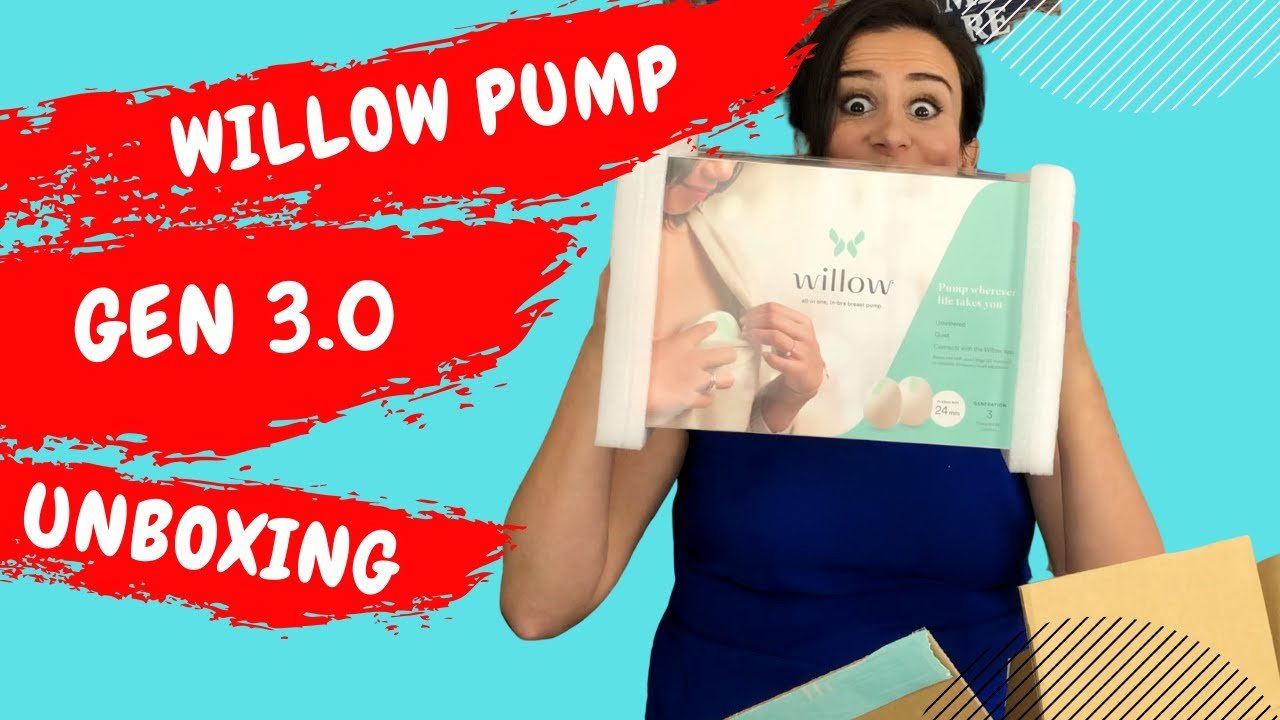 The Willow 3.0 is a wireless pump that gives you the flexibility to pump wherever and whenever you want. It comes with the option to pump milk into spill-proof bags, meaning while pumping, you can bend over, relax and lie down. It senses let-down, and based on your milk production, it automatically switches to the expression phase. A reusable container or spill-proof milk bag is placed securely inside the pump wherein the milk flows.
You can easily connect it to an Apple Watch and check how much you've pumped without carrying your smartphone around. You can also customize the suction on each side, meaning on one side, you can have stronger suction, and on the other side, you can have gentler suction.
But unlike the other breast bumps in which tug and release suction is used, Willow 3.0 uses continuous latch suction, making it difficult to get used to this breast pump.
Conclusion
Choosing the best breast pump is an important decision that will depend on your personal preferences and lifestyle, but Willow has consistently ranked high on the list for many breastfeeding mothers.
Both Willow Go and Willow 3.0 are good choices for nursing mothers, but you must consider their price range, design, mobility, and battery life while buying them. We have done a detailed Willow Go vs Willow 3.0 comparison above to help you choose the best one among both these pumps.
Both of them have their pros and cons, and you must select them keeping in mind your budget, schedule, and milk supply. While Willow 3.0 is 100% leak-proof, it comes at a very high price, which most nursing mothers may not want to be willing to pay.
Willow Go is not 100% leakproof, but it comes at an affordable price and can be a good choice for parents looking for a good quality breast pump on a budget.
Frequently Asked Questions
Can You Use Willow 3.0 and Willow Go Interchangeably?
No, you can't use Willow 3.0 and Willow Go interchangeably, as they have different functionalities and sizes and have been designed for different purposes. So, you must remember your personal preference and your breastfeeding schedule while buying them.
Do Willow 3.0 and Willow Go Come with Warranties?
Both Willow 3.0 and Willow Go come with warranties, so you don't need to worry if any issues arise with any of these breast pumps during the warranty period. The warranty period of both these breast pumps may vary, so it is important to check the specific conditions and terms provided by the manufacturer.