Best Sugar-Free Cereal to Boost the Health Quotient of Your Kids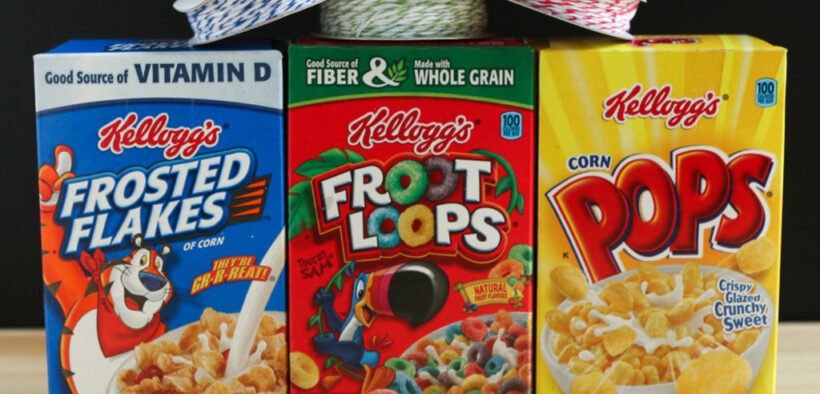 Are you planning to give your kids cereal for breakfast but are worried about the added sugars and undesirable ingredients? Cereals are quick to get on the table, tasty and nutritious, and require almost no clean-up.
Unfortunately, many of them are loaded with sugar. High added sugar intake can lead to an increased risk of chronic illnesses like obesity, heart disease, and fatty liver disease. So does that mean you can't feed cereal to your kids? No, you need to make wise choices and select the brands that offer sugar-free cereals.
Sugar-free breakfast cereals are either unsweetened or contain sugar substitutes like monk fruit, erythritol, or stevia. By buying these cereals, you'll not only meet your kid's nutritional requirements but will also give them something that they would enjoy eating.
So introduce these sugar free cereals that pack in flavor and lots of nutritious perks to your kid's breakfast regimen without any guilt.
Best Sugar Free Cereals That Pack in Lots of Nutritious Perks
Let's take a look at the sugar free cereals that are healthy and nutritious and will keep your kid full for a long time.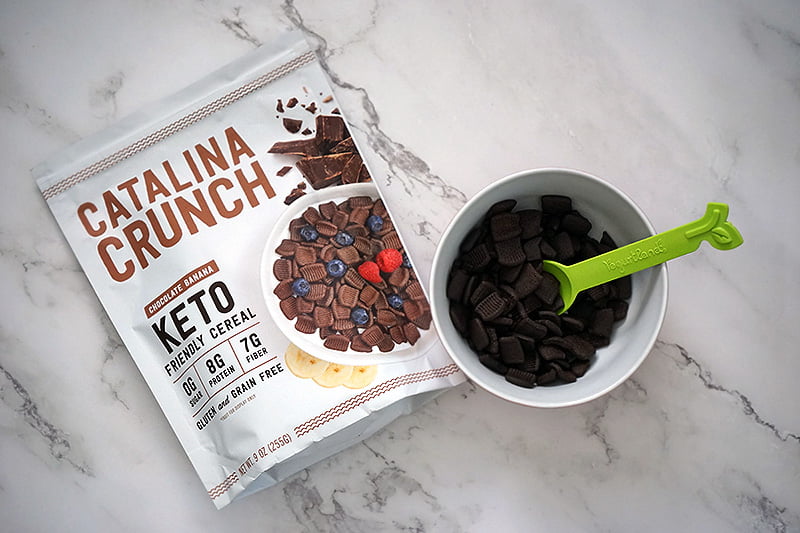 Cut out unnecessary added sugar from your kid's diet by opting for the Catalina Crunch Chocolate Banana Keto Cereal. This low-carb, keto-friendly cereal is very tasty and nutritious and will keep your kid energized the whole day.
The best thing is that you can select from various flavors such as Cinnamon Toast, Dark Chocolate, Chocolate Peanut Butter, and Honey Graham. It has been sweetened with stevia, so you won't have to compromise on taste while serving it to your little ones. This cereal also contains a blend of five plant-based fibers and proteins to keep your kid's gut healthy.
At first, the cereal may taste a bit weird because of stevia, but within two weeks, your taste buds will adjust to the taste of the artificial sweetener.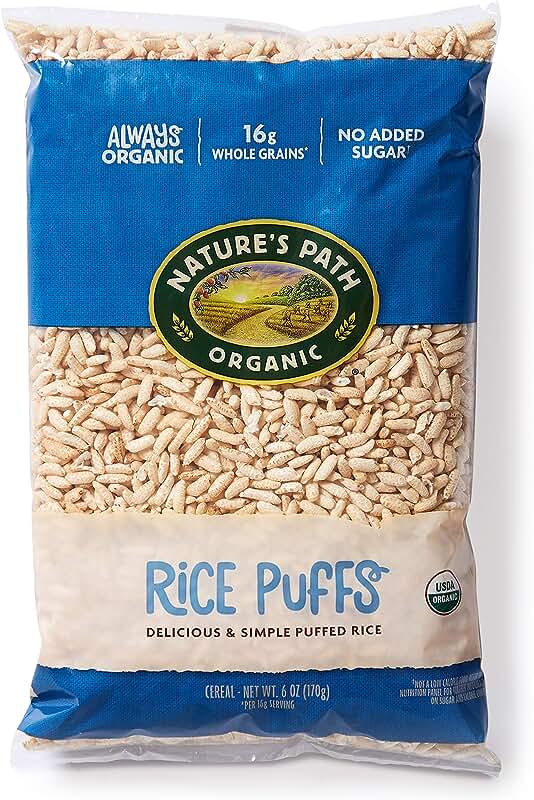 Are you looking for a cereal that is filled with nutrition and not empty calories that hold no value for your kids? If yes, Nature's Path Organic Rice Puffs Cereal can be your go-to choice! It contains zero added sugar and has been crafted with only whole-grain brown rice. The product comes in recyclable Ecopac bags that don't cause any harm to the environment.
So by buying this cereal, you're not only introducing a healthy breakfast option to your kid but also saving the environment. You can not only use it as breakfast cereal but also to make snack bars and desserts.
Combine it with Greek Yogurt, soy milk, or almond milk to enjoy a tasty treat every morning. It is organic and doesn't contain any preservatives, artificial colors, or flavors.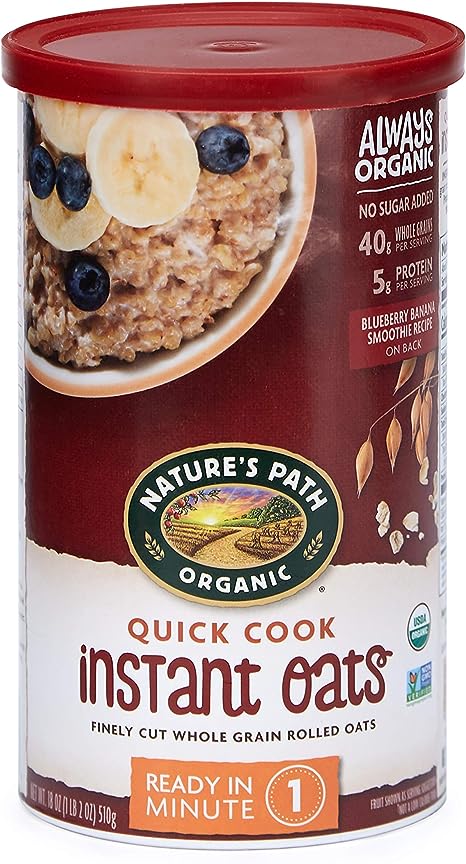 If your kid loves having a yummy dessert every morning, replace the sugar-laden cereals with Nature's Path Organic Whole Grain Rolled Oats. The best thing about this product is that it is non-GMO verified and organically certified. It contains high amounts of fiber and protein and is very flavorful. You can add strawberries, maple syrup, almond milk, and peanut butter to make the bowl of oats even more delicious. You can also mix all these ingredients together overnight and enjoy a thick, healthy pudding in the morning.
The rolled oats can also be used for baking oatmeal cookies, homemade granola bars, muffins, and apple crisps. The crunchy taste of this cereal is very satisfying, but young toddlers may have trouble chewing.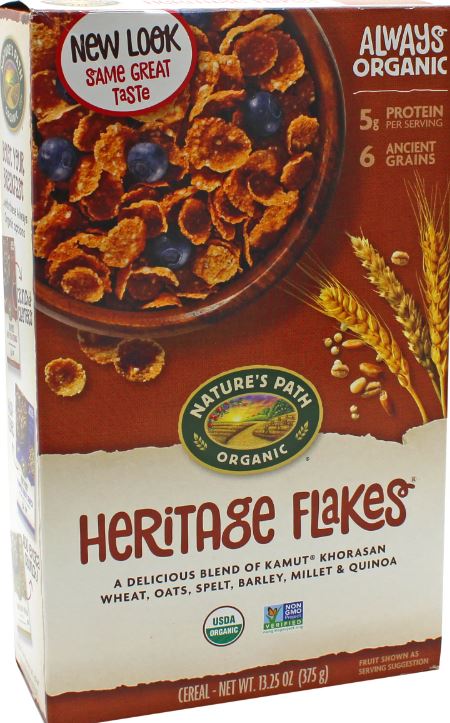 Being healthy doesn't always mean that it should be boring. And especially when it comes to little ones who're developing their taste buds and exploring new food options. Nature's Path Organic Heritage Flakes Cereal is super healthy and delicious and is packed with all the vital nutrients that your kids need. These nutrient-packed flakes comprise six ancient grains: barley, oats, quinoa, millet, KAMUT Khorasan wheat, and spelled.
With the help of these carefully chosen super grains, you can maximize your kid's morning routine's health benefits. The cereal flakes have been flavored lightly with honey and sea salt to ensure that it doesn't taste bland.
It has only 5 grams of sugar, so you can easily give it to your child.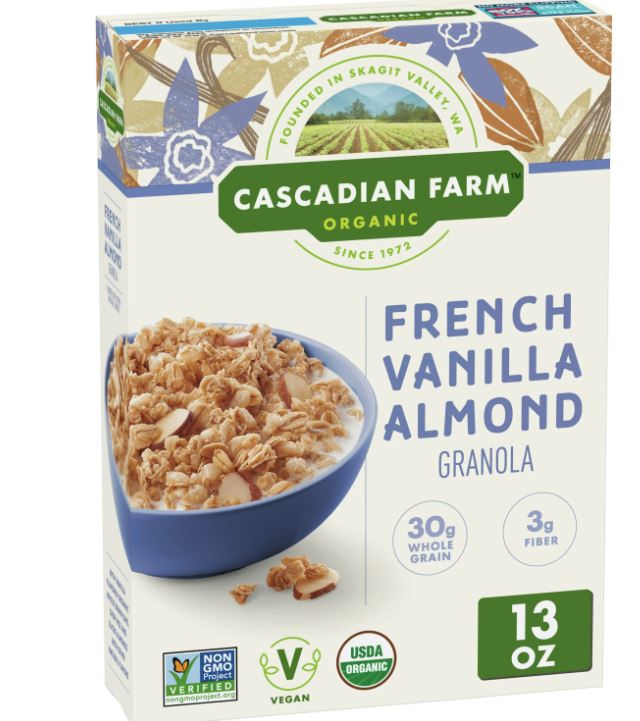 Moms are often on the lookout for a wholesome way to start their kid's day. Cascadian Farm Organic Granola can be a great option for health-conscious parents who want to give their kids the best in terms of flavor and nutrition. It comes in different flavors like coconut cashew, coconut almond, and dark chocolate almond, so you can pick the one that suits your kid's taste buds. The sweetness in this cereal comes from fruit, so your kids can enjoy it without any health concerns. Other ingredients that make this granola super healthy and tasty are- whole-grain oats, cashews, coconut, and date powder.
This granola is perfect for kids of all ages because of its sweet and satisfying crunch and delicious taste. You can mix the granola with milk or Greek yogurt or give it as a snack to relieve your kid's in-between meal cravings.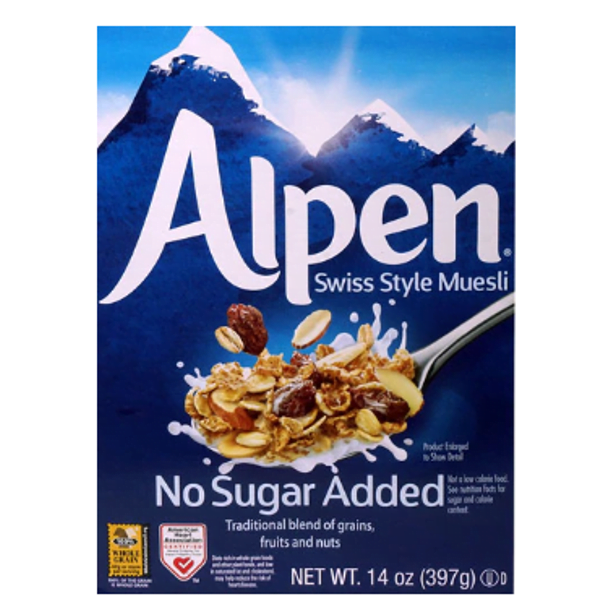 Another sugar-free cereal that your kids can enjoy without sacrificing flavor or taste is Alpen Cereal. It has been created following the hearty recipe of Swiss-style muesli and is packed with healthy ingredients. And it is not just a good option for breakfast but also serves well as a grab-and-go snack. It contains rolled whole oat flakes, raisins, whole wheat, whole barley, roasted hazelnuts, skim milk powder, sliced almonds, and malt extract.
They provide fiber, antioxidants, carbohydrates, and many bioactive compounds that are beneficial for your kid's growth and development. With a decadent and delicious flavor, this cereal is an absolute treat. But it has a short shelf life because it doesn't contain any preservatives, so you can't have it in stock for a long time.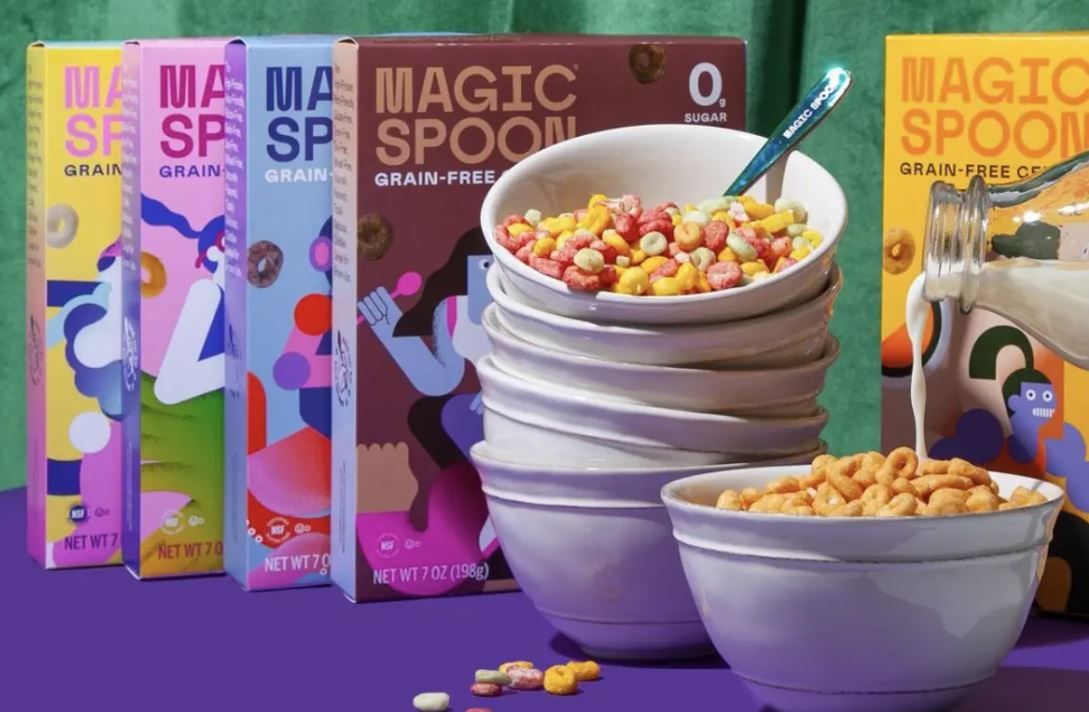 If you're looking for a sugar-free cereal option for your kid, you can go for the Magic Spoon Cereal. TIME Magazine called Magic Spoon- Top 100 Inventions of 2019, and Forbes named it "the future of cereal." The best thing about this cereal is that it is grain and gluten-free, making it easy to digest. It tastes like the classic cereals but comes with additional benefits like zero sugar and low carbohydrate. You can give it to your kid as an afternoon snack or a filling breakfast.
Being high in protein and low in carbohydrates, it is one of the healthiest breakfast options for your little one. These chewy and soft cereals have a delicious flavor, and you can pair them with yogurt and fruits to enhance their deliciousness.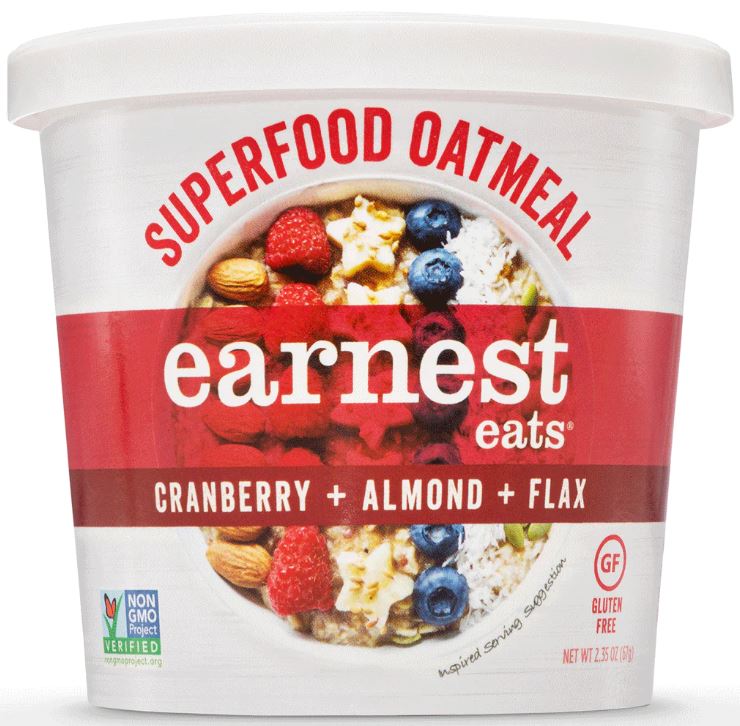 Are you a busy parent looking for a healthy breakfast option to give your kids an instant energy boost? Try out the Earnest Eats Superfood Cranberry Flax Oatmeal, which is non-GMO verified and deliciously unsweetened. It combines a unique superfood grain blend of pumpkin seeds, Oats, Quinoa, Cinnamon, and sunflower seeds.
If you think cereals lack flavor and taste, try out this interesting option that has all the essential nutrients that your kid needs. You can choose from different flavors such as Blueberry Chia, Cocoa Cashew, Cranberry Almond, and Asia Blends. This cereal has also received awards in different categories by leading magazines and online websites, so you can be rest assured about the quality of their products.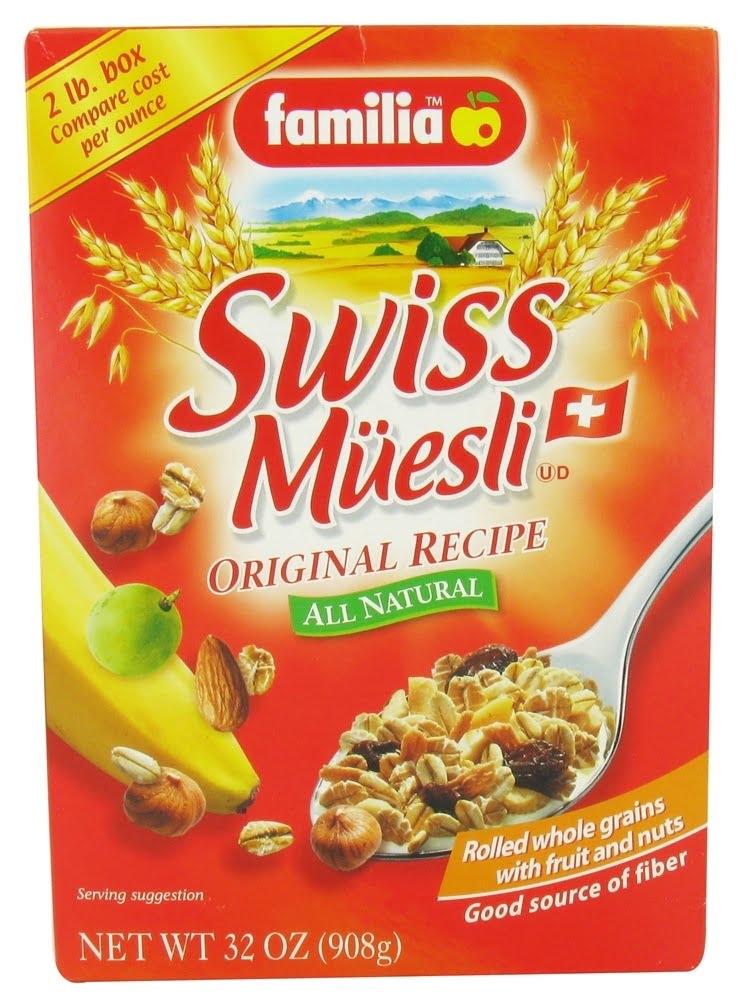 Familia Swiss Muesli is one of the few cereals on the market without any added sugar. It is a delicious and natural breakfast option comprising rolled wheat grains with nuts and fruits. You can mix it with seeds, yogurt, and fruit to make it more filling and tasty. Since it is free of unnatural additives and unnatural items, you can give it to even younger kids without any worries. If your kids like cold desserts, you can even refrigerate them for an hour before serving.
But the muesli has a chewy, soft texture, so if you want some crunch, it might not be the ideal choice for you. It also comes in only one flavor, so try it before buying it in bulk and see if your kids like it.
What are the Benefits of Sugar Free Cereal For Kids?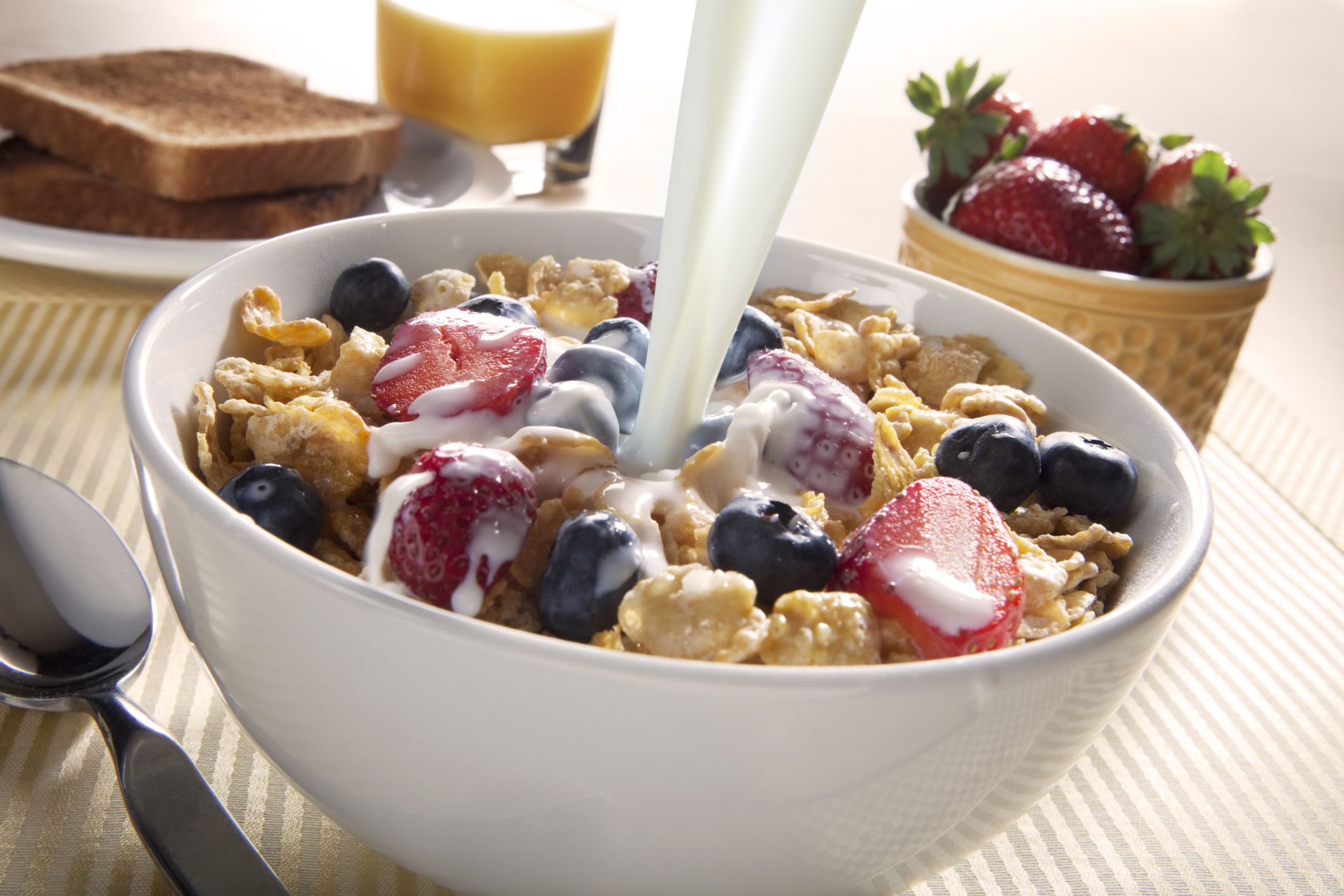 A high in sugar diet can adversely affect your kid's health, and many of the cereals you're buying from the grocery stores are packed with sugar and do more harm than good. Sugar-free cereal can be consumed safely by kids as they have various nutrients and healthy ingredients.
Sugar-free cereal tastes like classic cereals without any added sugar or high carbohydrate content.
They are also available in various flavors, so you can choose the one that matches your kid's taste preferences.
Sugar-free cereal is nutritious and won't cause health issues like obesity and fatty liver disease.
How Should You Select the Best Cereal For Your Kid?
If you decide to give cereal to your kid, ensure that it has less than five grams of added sugar per serving. Carefully read the label of the product to find out how much sugar it has.
Don't buy your favorite cereal just by looking at the health claims on the front portion of the box. Check the ingredient list carefully to find out exactly what the product contains. Many times manufacturers trick customers by listing sugar under different names like glucose, fructose, etc.
Protein and fiber are two ingredients that the cereal must have. Fiber slows the rise of blood sugar and is good for gut health. Protein is one of the most important building blocks for the growth of your child. It also helps in keeping your child full until the next meal.
Avoid cereals that contain additional flavors or colors, as they can be harmful to your kids.
Conclusion
Cereal has become a staple in many homes as it is considered a healthy morning meal and is easy to make. But do you know the amount of sugar and added preservatives it contains and how much harm it can cause to your kids in the long run? Opt for sugar free cereal to make your morning breakfast more nutritious and healthy.
Many brands have come up with delicious sugar free cereals that will keep your kids full and energized for the rest of the day. If you're facing difficulty in selecting the best cereal for your little one, you can check out the options mentioned above.
Having an on-hand supply of these sugar-free cereals is a great way to ward off the stress of breakfast preparation, giving you more time to strengthen your bond with your kid.
Frequently Asked Questions
Can You Give Cereal to Your Kid Every Morning?
You can give cereal to your kid every morning but ensure that it contains zero or a very small amount of sugar. The cereal should also be free from artificial colors and preservatives. Check the label of the cereal carefully to know its nutritional value. Look for varieties of breakfast cereal made from whole grains, like wheat bran, oats, or brown rice.
How Can You Include Cereal in Your Kid's Diet?
You can mix cereal with Greek yogurt, milk, nuts, maple syrup, and fruits to make it more delicious for your kids. Cereal can also be used for making bars, muffins, and oatmeal cookies.