12 Deliciously Nutritious and Healthy Yogurt for Babies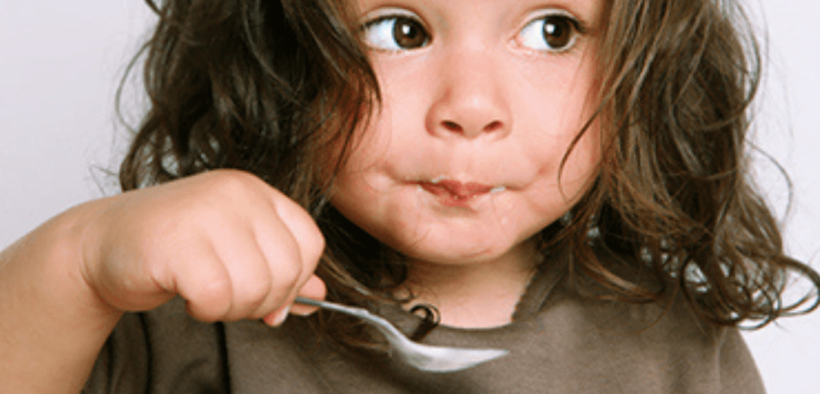 Is it time to start feeding your newborn with solids? Well, for most mothers, yogurt is a preferable choice to introduce their children to solid food items. Are you wondering if it's appropriate to give the best yogurt for babies?
The simple and short answer to this is "Yes." According to many baby nutritionists, yogurt fulfills the nutritional needs of your babies without burdening their digestion. However, it takes a lot to consider before buying the right yogurt for your little one.
Should you buy sweetened yogurt, raw milk yogurt, or flavored yogurt – the diversity in the yogurt aisle further makes it more confusing. Let us walk you through the top 12 best yogurts for babies that are not just yummy but equally nutritious for babies.
Feel safe and confident to enjoy the versatile use and taste of the best yogurts.
Benefits of Yogurt for Babies
As a new mother, you might struggle to decide the right diet for your baby; however, yogurts are the most popular choice. The only essential need is to choose the best yogurt for babies to provide them with the desired health benefits.
Yogurt makes a great first food for babies. Packed with required nutrients like vitamins B and D, calcium, protein, etc., yogurt ensures proper growth and development of your babies. Thanks to its quick digestion, yogurt also strengthens the immune system of babies. Fortified yogurt is one of the best sources to enrich your child's health with vitamin D and calcium with easy digestion for improving the baby's overall health.
The fat available in whole milk yogurt is beneficial for the brain development of babies. Most whole milk yogurt contains nearly 4% of fat, and thus, its daily consumption is recommended. On the other hand, if you are using the best yogurt for babies with live and active cultures, the available probiotics will support gastrointestinal growth.
Last but not least, yogurt tastes good and, thus, is happily accepted by babies without any trouble. Moreover, thanks to its versatile use, you can try as many amazing recipes as you want to balance the nutrition and taste for your baby.
Best Yogurt For Babies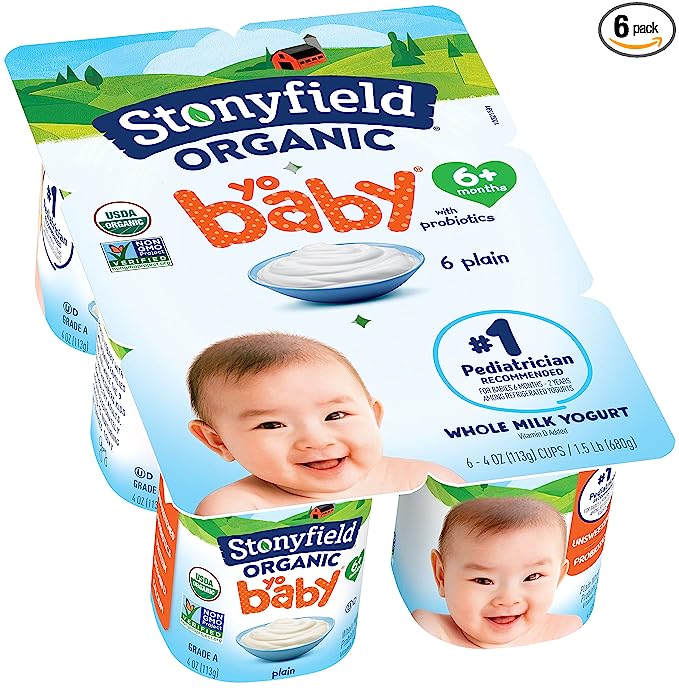 This is one of the most loved organic and best yogurt for babies that you shouldn't miss. This yogurt is certified organic and, thus, ensures providing the best quality nutrients. This can be an appropriate first food for 6 months and older babies to support their growth and development.
The daily consumption of this yogurt nourishes your child with balanced probiotics BB-12, which supports and strengthens the digestive system. Moreover, it is easy to digest; thus, it causes no major side effects on the health of your baby. It also comes packed with vitamin D3, which helps in better absorption of calcium to facilitate bone development.
This yogurt is made only with organic ingredients; as a result, it can be totally trusted by newborns. It is gluten-free and also non-GMO verified to be a regular addition to your balanced diet and healthy lifestyle. Lastly, it tastes amazing, so your baby will surely enjoy every scoop of this yogurt to cherish its health benefits.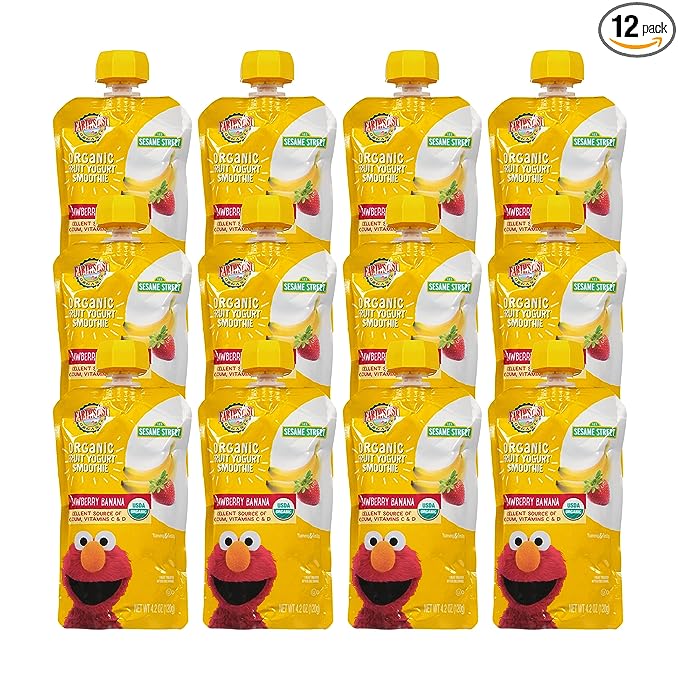 If you are looking for a fruit yogurt for your child which is organic and made with high-quality ingredients, this should definitely be your choice. The yogurt contains pureed fruits to have additional flavors that add to its amazing taste. Moreover, the yogurt contains no additional sugar and, thus, can be given to babies without any worries.
It is made with wholesome organic ingredients, such as organic banana and strawberry puree, along with pure milk. This yogurt is a great source of vitamins C and D which are essential for quick bone development and nutrient absorption. Additionally, as it is easy to digest, it can be fed without burdening their digestive system with versatile flavors.
It comes in appropriate reusable and portable pouches to easily carry from one place to another. As a result, this yogurt makes a great choice for your kid's lunch boxes and traveling. This can be a good option for breakfast or evening snacks for your babies.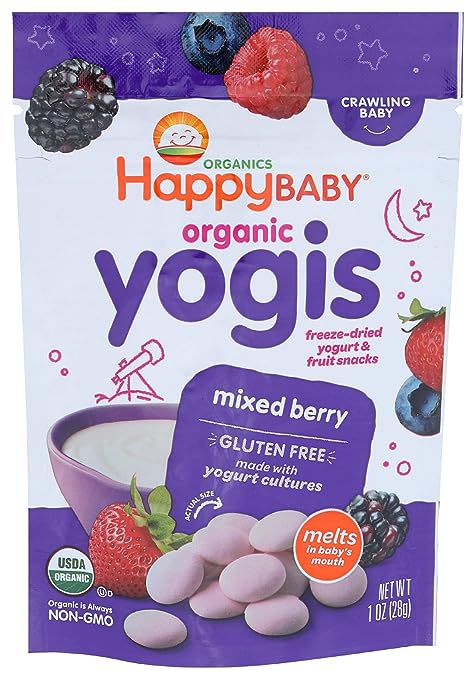 This yogurt makes the best yogurt for babies, with its high nutritional value and amazing taste. It is made with the perfect blend of high-quality and premium organic ingredients to ensure the proper growth of your baby. The daily consumption of this yogurt, in appropriate quantity, enriches your child with the required nutrients.
This yogurt contains probiotics that are beneficial for the development of babies without any consequences on their health. Moreover, it is free from sugar, as a result, can be consumed by kids of any age group. The amazing mixed berry flavor is super fresh and tempting to keep your kids excited to consume it.
The yogurt is available in BPA-free pouches to maintain the quality for the maximum time possible. Thanks to the portable pouches, it offers maximum convenience with its consumption. It is USDA-certified organic to ensure its high quality for consumption without any worries.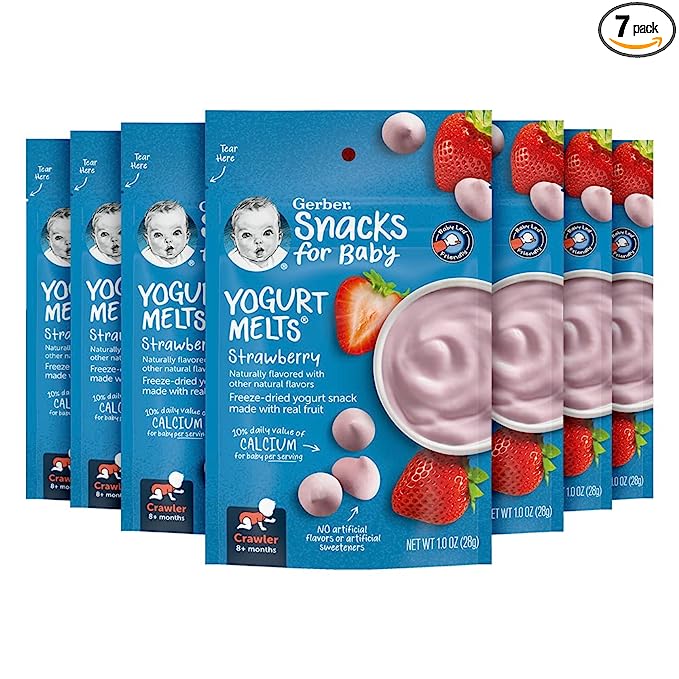 Do you want to feed your child with the most delicious real fruit and yogurt mix? Well, the Gerber baby snack can be the best choice. Specially made with real fruits, use this to nourish your baby with the desired nutrients without any second thoughts or worries.
Packed with the goodness of real fruits and veggies, this yogurt pack makes a complete meal for the growing baby. It also helps in the proper growth and development of their bones, teeth, and mental health. The perfect blend of vitamins C, E, and D ensures that your baby gets the right nutrition from the starting days.
It contains no artificial sugar, flavor, or preservatives; thus, it causes no major side effects on your baby's health. As it is easily digested, your little bundle of joy will always be excited to have this in the diet to enjoy its rich taste and nourishment.
Lastly, it comes in portable pouches, which are absolutely perfect for the little hands to eat anywhere and anytime.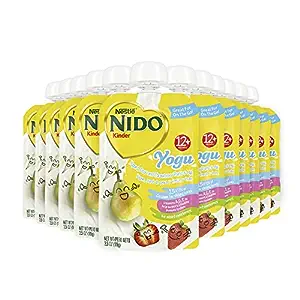 Who isn't aware of the popularity of Nestle when it comes to delivering high-quality and nourishing food items? The brand maintains the same quality and reputation to provide the best yogurt for babies that fulfills the daily required nutrients. The brand carefully chooses its ingredients to ensure just the best health benefits without any major side effects.
This yogurt contains just the right quantities of vitamins A, C, and E, minerals, calcium, and nutrients to strengthen the bones of your baby. It also ensures a healthy immune system for the baby for proper growth and development. Moreover, as it is light on digestion, your baby will surely enjoy and crave more for this tasty yogurt.
This yogurt is available in a smart flow spout to control the yogurt flow as your baby eats it, avoiding mess. It is absolutely free from any artificial flavors, sugar, or preservatives; thus, it is totally safe for consumption. Within no time, you can witness visible health benefits in your baby; enjoy!!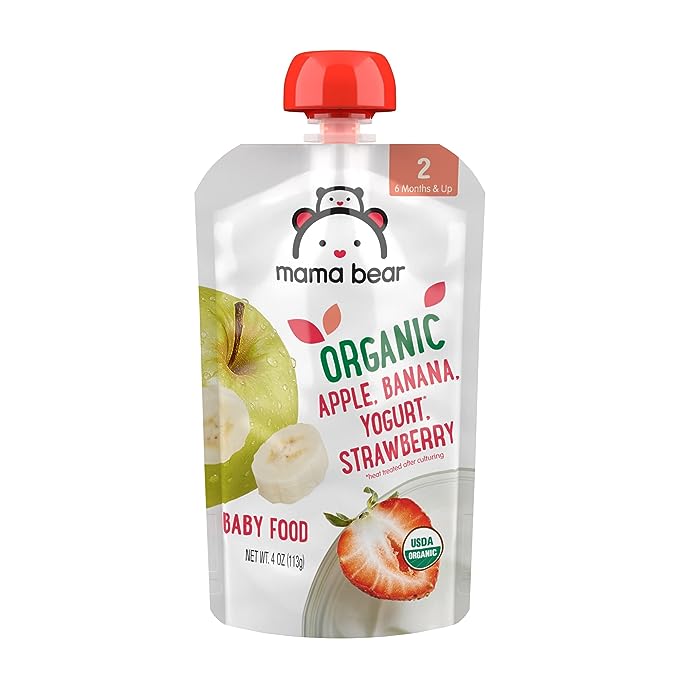 If you don't want to restrict yourself to regular plain yogurt and want to add different flavors to it, this mama bear yogurt will be the ideal choice. Made with only natural ingredients and fruit juices, your baby will absolutely love the taste. Other than improving their health, this yogurt will keep your baby's taste buds super happy.
With the right blend of organic and premium-quality fruit and veggie ingredients, this yogurt is nothing less than a superfood. Not just it fulfills the nutritional requirements of your baby, but it also helps to improve the overall body functioning. Its consumption is beneficial for improved digestion, immunity, bone health, teeth, mental health, etc.
The brand dedicatedly cares about your baby's health as it is free from any artificial color, preservatives, sugar, flavors, etc. With this organic yogurt, you can be absolutely sure that your baby is consuming the goodness of natural ingredients for the best health and growth.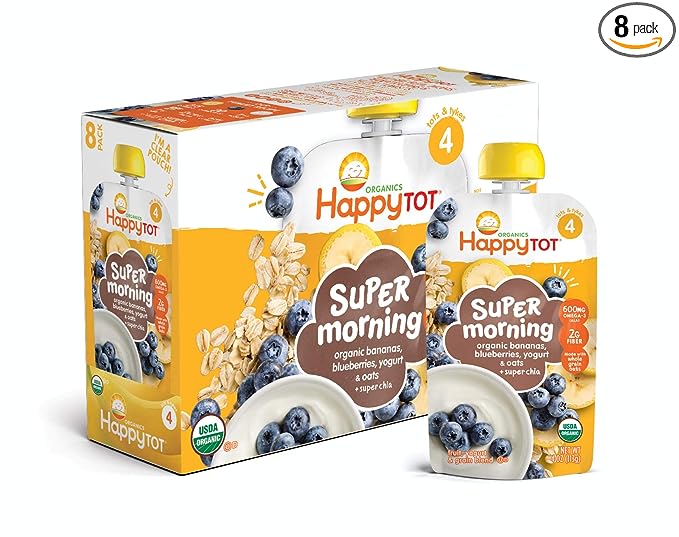 Blueberry yogurts have always been the favorite of many adults; the same is expected from the blueberry organic best yogurt for babies. This yogurt is a super meal as the morning breakfast or evening snack as it contains all the required nutrients and vitamins. Your baby's health will get all the nutritional benefits with the regular consumption of this yogurt.
Apart from the goodness of organic yogurt, it also contains the benefits of bananas, oats, super chia, and blueberries. Not just this combination enhances the taste but also the overall nutritional value. Just with one bowl of this amazing yogurt, your baby gets the goodness of fiber, protein, calcium, vitamins, and minerals.
The yogurt is prepared under strict quality checks to avoid the risk of any health consequences for the babies. It is made with non-GMO ingredients. It contains no harmful additional sugar or preservatives. Include this as a part of your baby's diet and boost their growth with the richness of natural ingredients.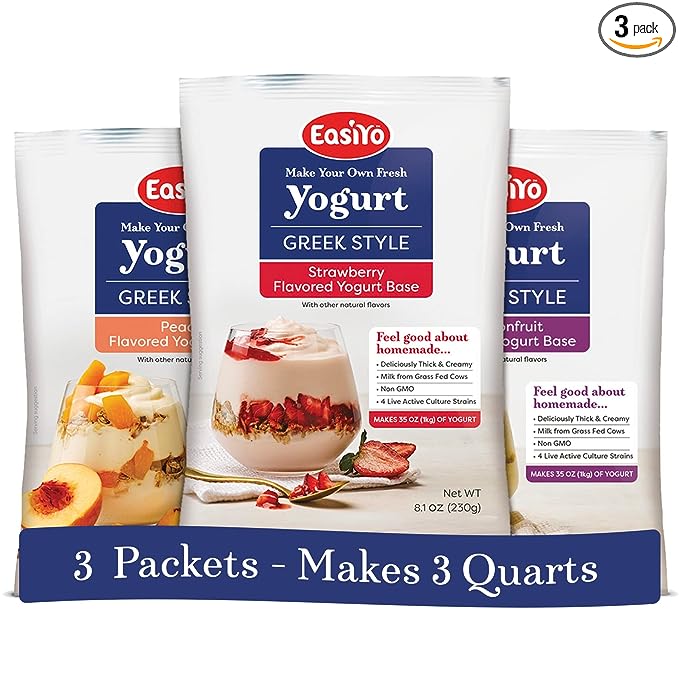 If you want to include Greek yogurt in your baby's diet, make the best choice with this EasiYo Greek yogurt. It presents all the natural fruits and veggies in their purest form to provide the best benefits for babies. Special care is taken to keep up the quality and richness of nutrients in this super amazing yogurt pack.
One of the best advantages of this yogurt is that it is homemade and, thus, is 100% pure, authentic, and natural. This fresh yogurt contains a balanced mix of vitamins, calcium, protein, and minerals; all needed for the proper growth of your baby. Thus, it can be rightly said that with its regular consumption, you are nourishing your child with natural love and care.
The yogurt is creamy and delicious in mouth-watering flavors to satisfy the taste buds. Talking about the health benefits, it is free from artificial flavors, sweeteners, preservatives, etc.; thus, it prevents major health consequences. Try this homemade natural yogurt now!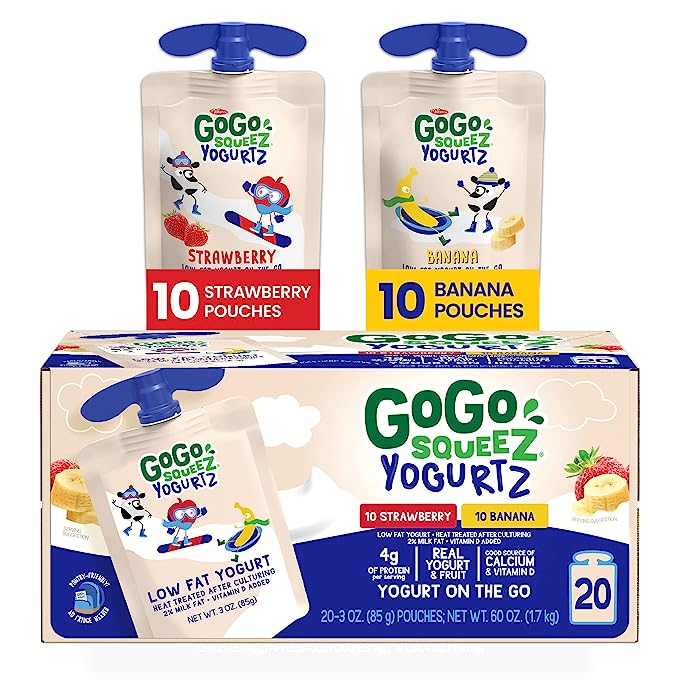 Are you still looking for that perfect snack for your baby that is equally tasty and nutritious? Well, if yes, you should definitely try this GoGo yogurt. This best yogurt for babies is made with natural and pure ingredients to provide all the desired health benefits.
Simply include 1-1 bowl of this yogurt as the morning breakfast and evening snack, respectively, and see your baby grow much faster. It contains the desired amount of calcium, protein, and vitamins C and D for better and quick absorption. Thanks to this, it strengthens the bones and immune system of your baby, along with a fully functional digestive system.
As the yogurt contains no preservatives or harmful chemicals, it can be consumed without any worries. It causes no major side effects on health, even with regular consumption. The right blend of strawberry and banana enhances the overall taste and flavors of this yogurt for super satisfaction.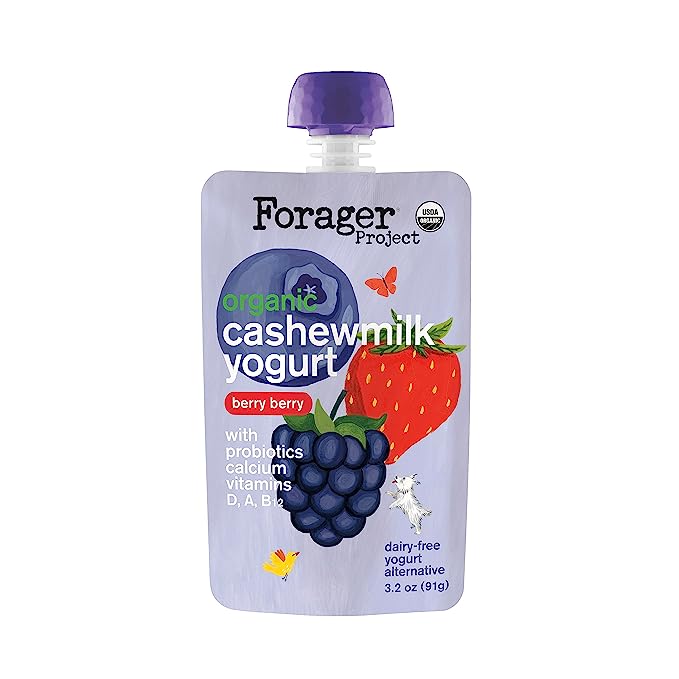 Cashew milk has a rich taste and extra natural health benefits. Made with 100% natural cashew milk, this yogurt is certainly one of the most popular choices. It is an organic and dairy-free yogurt made especially for sensitive kids.
It comes packed with vitamins D, A, and B12 along with calcium and probiotics to ensure full nourishment for the babies. It is kept free from artificial preservatives and flavors to reduce all kinds of health risks. It is packed in an attractive and portable flow control pack for easy carrying and use.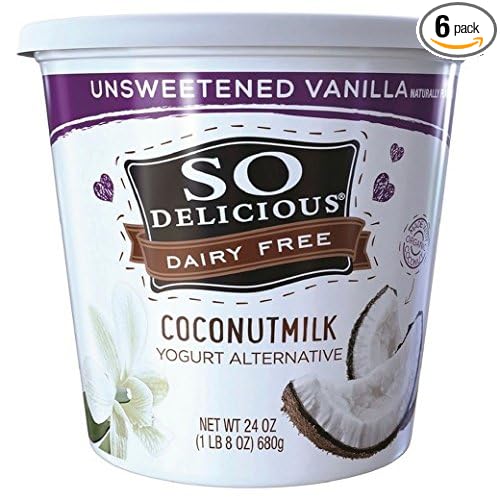 How about nourishing your newborn with the rich taste and nutritional benefits of coconut milk yogurt? It is possible with this super amazing and the best yogurt for babies. All the ingredients used in this yogurt are 100% natural, pure, vegan, and non-GMO certified. Made by combining premium and high-quality ingredients, this yogurt tastes super delicious.
Its consumption strengthens the bones, immune and digestive systems. It also keeps your child energetic throughout the day. Moreover, as it is free from any artificial sweeteners, flavors, colors, etc., this yogurt is the perfect choice for the good health of your babies.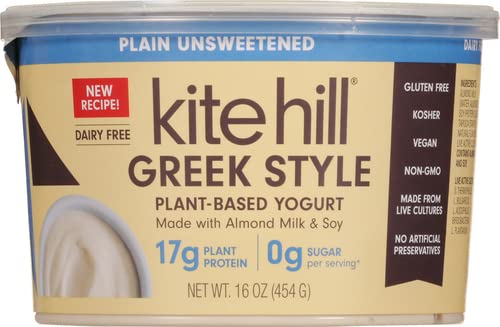 Last but not least, this is another amazing Greek-style yogurt made with high-quality natural and pure ingredients. The yogurt comes with the perfect balance of vitamin D, calcium, vitamins, and probiotics to help in the proper and smooth growth of your baby. Its consumption is also helpful in supporting bone, brain, and immunity development.
This unsweetened yogurt is kept free from all unwanted and artificial flavors, sugar, and preservatives. However, it maintains its amazing taste with the added vanilla extract without adding any extra calories. Moreover, it causes no major side effects on your baby's health; thus, you can choose it without any worries.
Gift your child the goodness of natural and premium ingredients with this kite hill yogurt. It gets easily digested; as a result, your baby will love his/her daily bowl of this unsweetened bowl of happiness. You can also enhance its taste and nourishment by adding some fresh fruit puree as the topping.
Final Thoughts
When it comes down to the most trusted first food for your baby, nothing can be compared with yogurt. The best yogurt for babies takes care of their nutritional needs along with satisfying the taste buds. It is one of the few meals that you will love to feed your child, and your baby will love eating.
Easy digestion, self-feeding, and super beneficial, the best yogurt for babies is all you need to witness your baby growing the strongest. For any more doubts, write to us in the comment section.
We assure you of the expected assistance within no time.
Frequently Asked Questions
When Can Babies Start Having Yogurt?
You can start giving yogurt to your babies when they are 6 to 8 months old. Around 6 months, it is recommended to give plain yogurt to your child; after that, you can try adding some fruits to enhance the nutritional value. However, make sure to use only the best yogurt for babies to avoid any health issues.
Is it Suitable to Give Greek Yogurt to Babies?
Greek yogurt is basically strained plain yogurt, which is thicker with high protein and low sugar levels. However, breast milk fulfills the majority of protein requirements for the baby; you can still give them Greek yogurt in small portions. If you are not breastfeeding your child anymore, greek yogurt makes a good source of protein.
What Should You Look for in the Best Yogurt for Babies?
When looking for the best yogurt for babies, ensure that it is made with whole milk, contains no added or artificial sugar, and it should be organic if possible. Additionally, to support the proper growth of your baby, be sure that the chosen yogurt should contain live active cultures.