8 Best Mini Cribs for Small Spaces [Budget Friendly]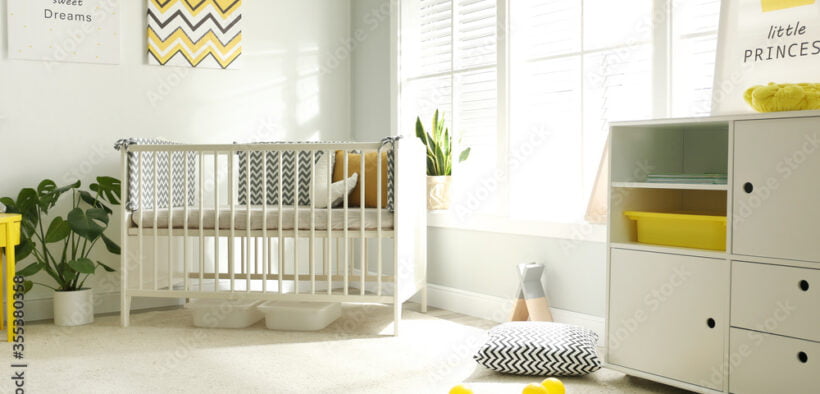 A house with babies is always a mess because parents evidently feel overwhelmed by the great number of things that are needed and the lack of space for all of them. Add to them cribs- the most essential things for a toddler; they take up the most space of all.
Have you ever considered buying a mini crib? If the name has made you feel skeptical about the size and whether it is good enough for your toddler, here's clearing the air for you.
Here, we talk about mini cribs and also share the best mini cribs for your baby or babies. Because mini cribs are so spaced with spacing, if you are expecting twins or triplets, you can get one for each baby without making your rooms look too crowded.
Plus, mini cribs are budget-friendly, too, if you know which ones to look for.
What is a Mini Crib?
A mini crib is a smaller version of a standard-size crib. A standard crib is around 28 inches wide and 52 inches long. But a mini crib is around 20-25 inches wide and 30-34 inches long.
You must measure the exact size of the mini crib to determine whether it is the right fit for your small space. The purpose of mini cribs is to offer a compact solution for congested or limited spaces.
Many mini cribs also come with foldable designs and wheels to help you carry them anywhere. Some also are convertible into a toddler bed to accommodate the baby when they outgrow the crib. Thus, a mini crib provides a lot of benefits than a standard crib.
Best Space and Money-Saving Mini Cribs
Have a look at the best mini cribs that are perfect for small spaces and tight budgets.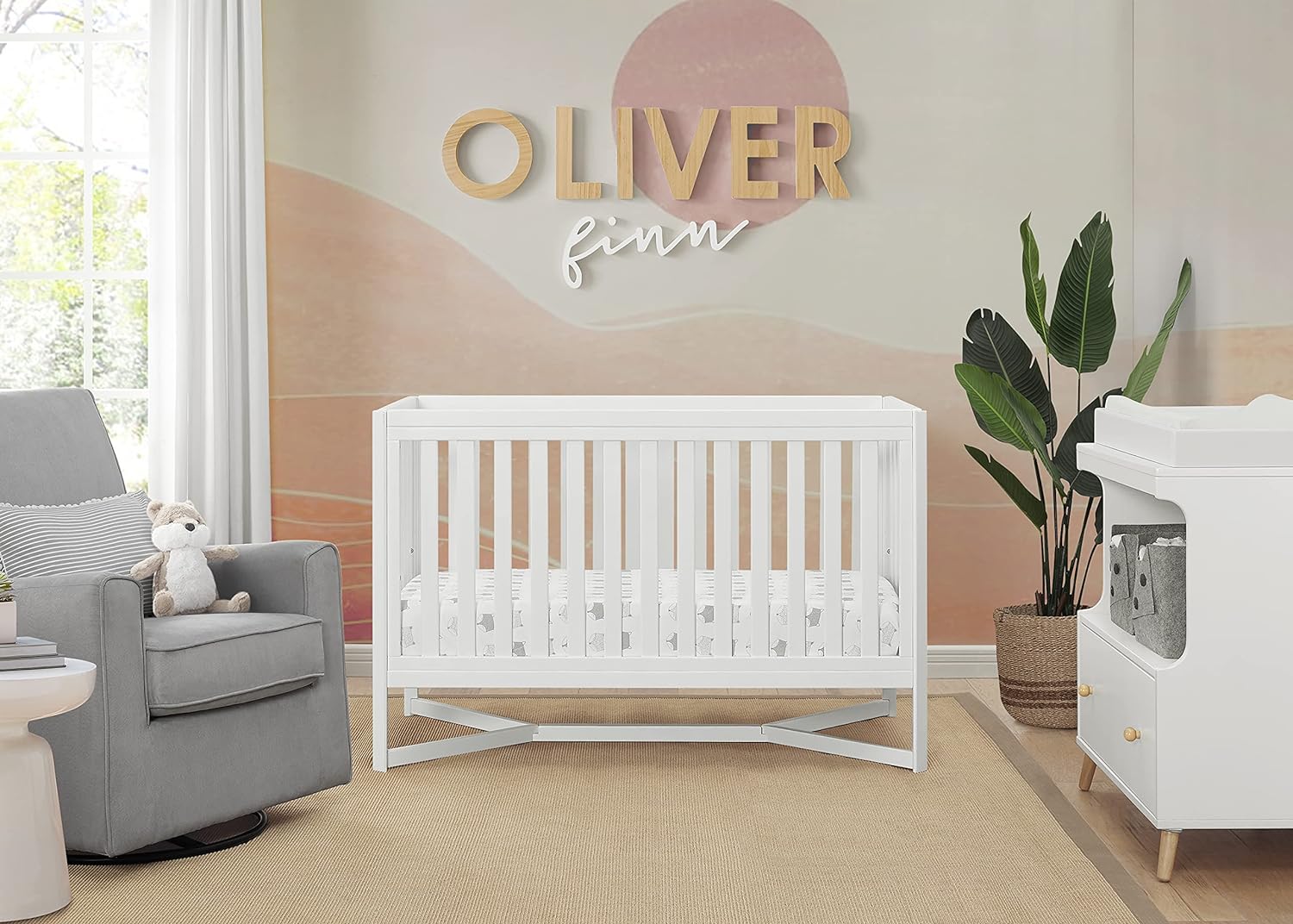 This best mini crib from Delta Children is made using the finest quality materials. It is free from all kinds of toxic chemicals and provides the peace of mind that parents look for in things for their kids. The crib is crafted using pine sourced from New Zealand, which is sustainable and hardy wood made to last for years. It comes with a thick mattress that absorbs water and keeps the toddler dry throughout.
The crib is designed to suit your toddler's growing body with its adjustable mattress height to cater to the baby's different sitting and standing positions. What's best is when your baby grows too old for the crib, you can convert it into a toddler bed for a smooth transition. It's a 4 1 convertible bed that can be turned into a toddler bed, daybed, sofa, a full-size bed with a headboard and footboard. There's just one drawback: you have to buy the conversion kit separately.
Dimensions: 41.25″ (L) x 26″ (W) x 38.25″
What you'll love:
4 in 1 Convertible bed
Waterproof mattress from both sides
Adjustable mattress height
Greenguard Gold certified makes it toxic-free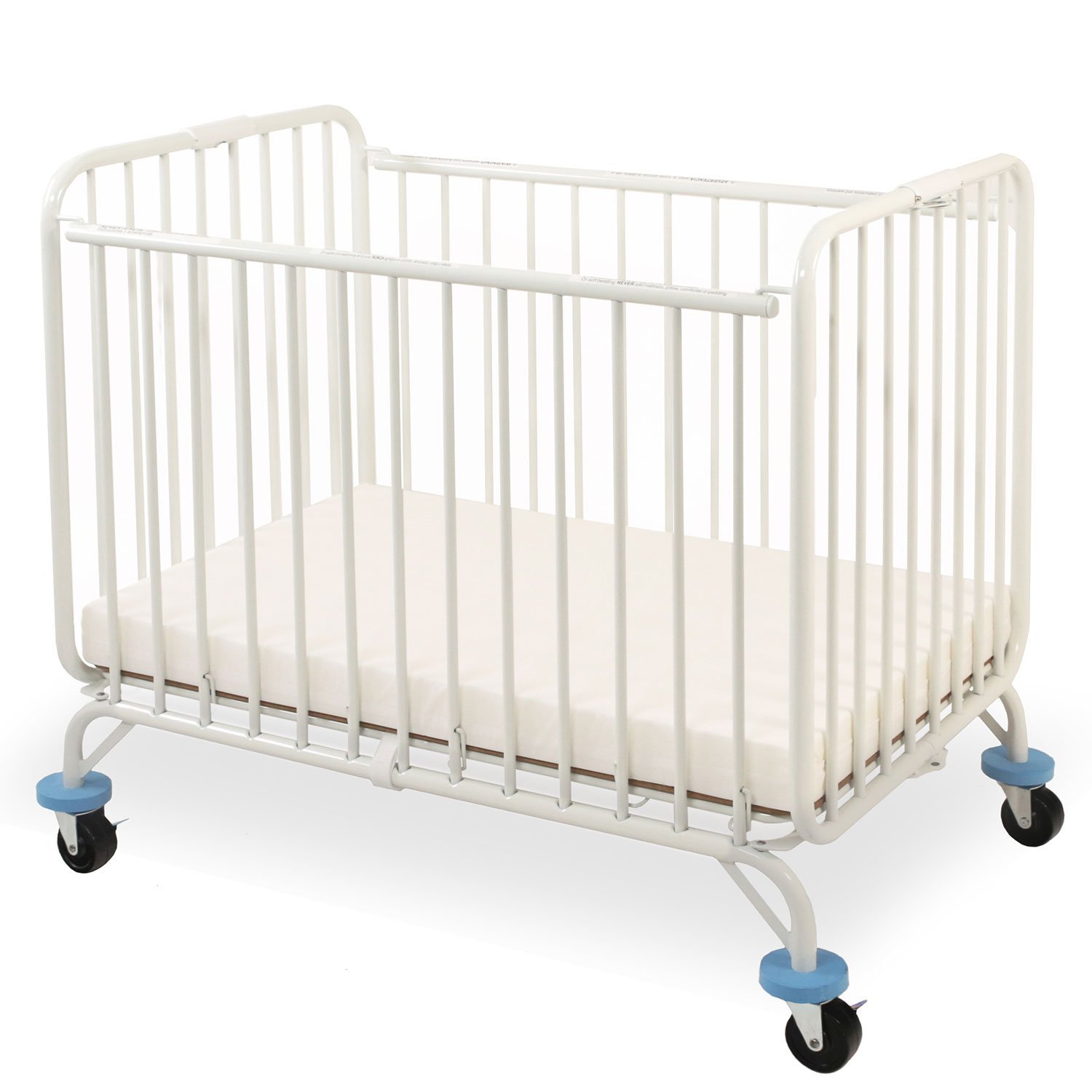 This best mini crib for babies is designed to be on the move. The sturdy metallic construction ensures it withstands wear and tear during movement and usage. Its foldable design makes it easy to store and carry. It also comes with wheels to help you move it from one place to another quite easily.
When you put it in one place, the lockdown safety floor system makes sure the crib stays firmly in that place, even with movement on it. The crib comes with a foam mattress that provides the highest quality comfort and sleep to toddlers.
Dimensions: 39.3″(L) x 25.25″(W) x 37.5″(H)
What you'll love:
Sturdy, non-toxic, and scratch-resistant coating
Foldable design
Wheels with lock-down safety floor system
Thick foam mattress included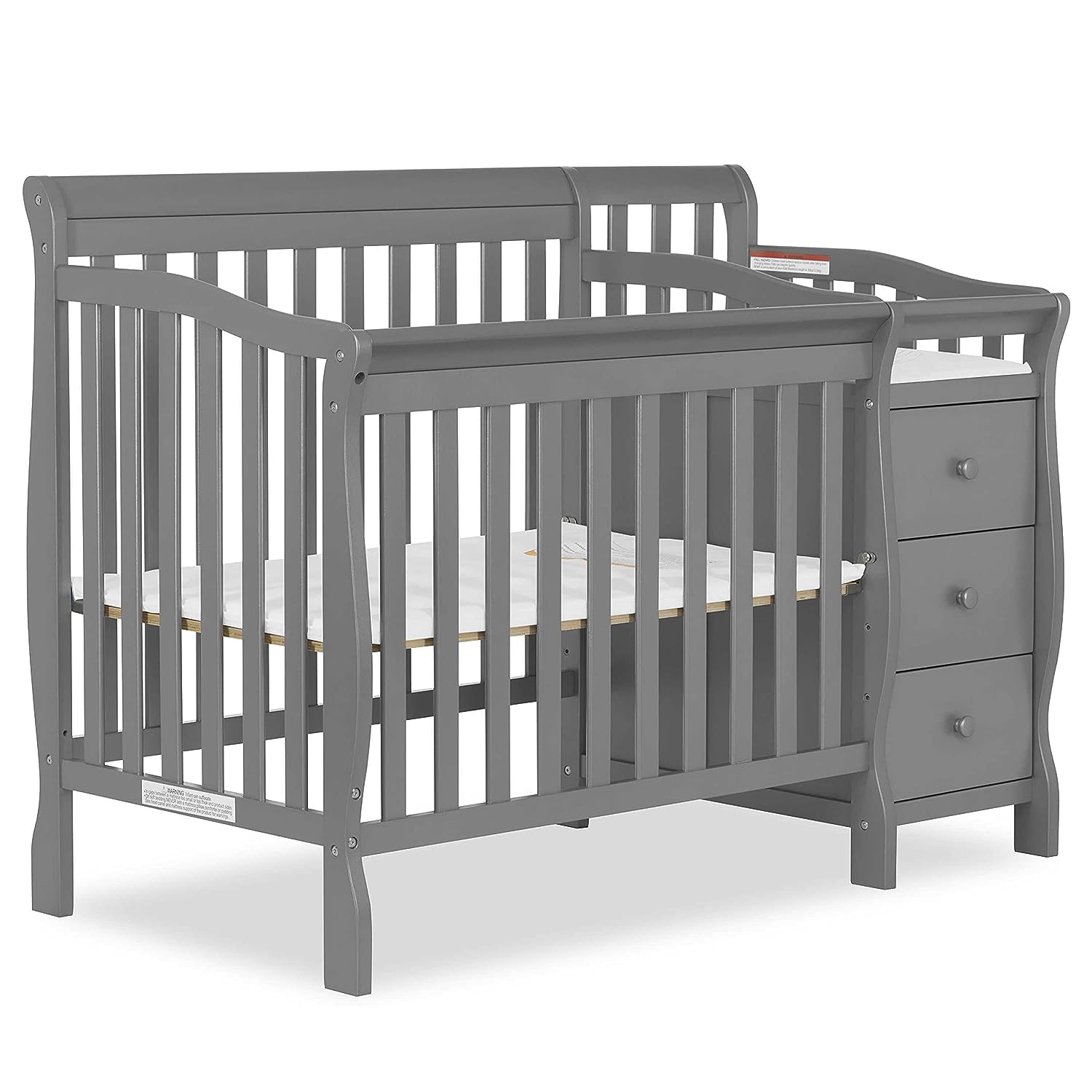 This best mini crib converts in 4 ways for your toddler's growing needs. It can be converted into a mini daybed and twin-size bed. It is made using sturdy New Zealand pinewood and has a clean, beautiful design without any sharp edges. Another good thing about this crib is that it comes with a detachable 3-drawer changing table.
It features a changing pad and restraining strap with an easy-release buckle to keep your baby safe while changing. The drawers can be used to keep all the baby things you need often close by. Although it comes with a 1-inch mattress pad, it is not appropriately comfortable, and you might have to buy a thicker and more comfortable mattress separately.
Dimensions: 56.75″(L) x 29″(W) x 41″(H)
What you'll love:
4 in 1 convertible option
Detachable changing table and 3-drawer storage
Beautiful and sturdy construction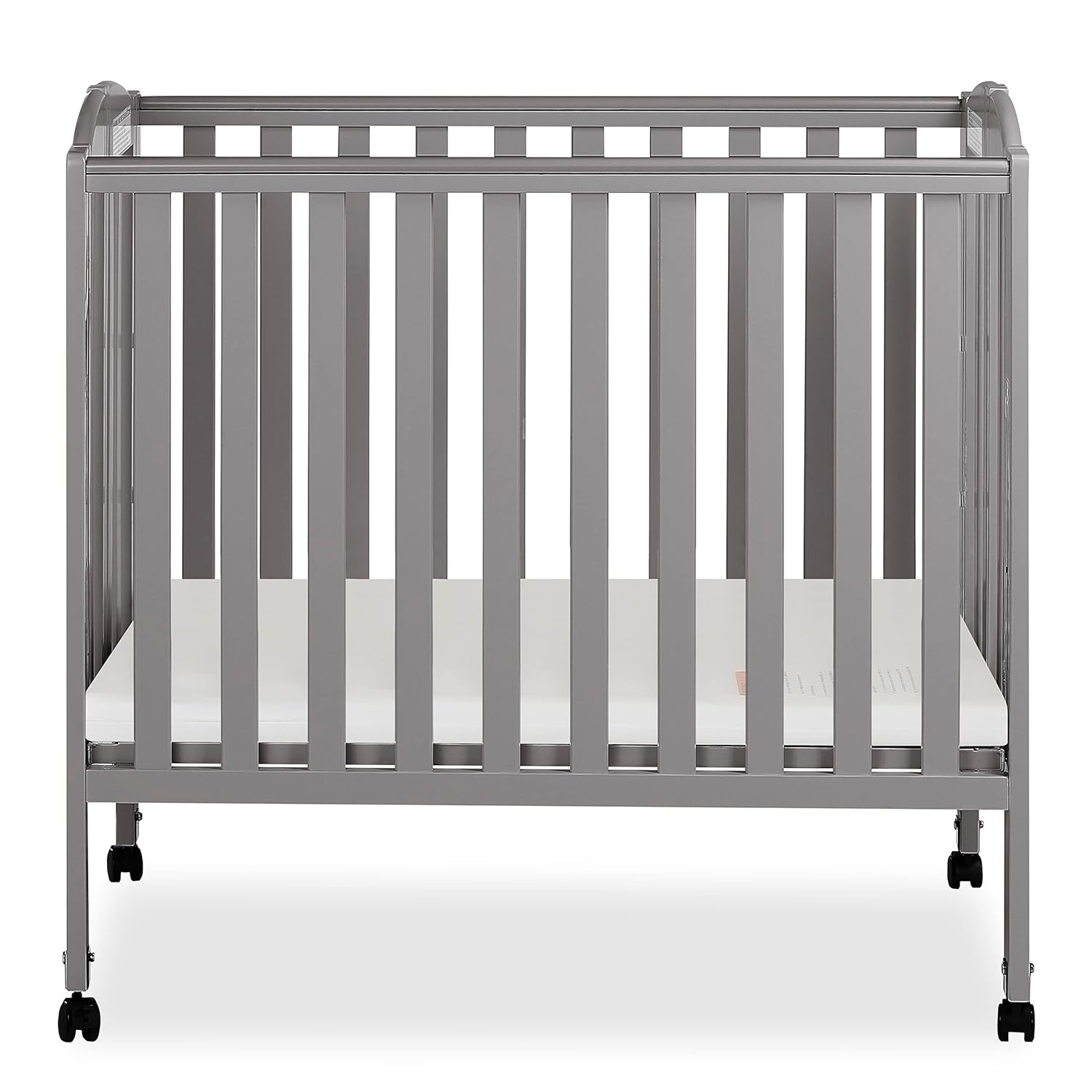 If you have been putting off traveling with your kid because of worries about where your baby will sleep, then pack all your worries away. This 3 in 1 portable best mini crib is here to let you travel to any place with your baby. It features compact foldings and wheels that make storing, moving, and taking the crib along with you a breeze.
Plus, benefits like 3 3-position mattress setting, convertibility into a playpen, and changing station, all at an affordable price range, make this crib a dream come true for parents.
Dimensions: 41″(L) x 26″(W) x 40″ (H)
What you'll love:
3 in 1 convertible design
3-position mattress support
Compact folding
Lightweight construction
Dual hooded safety wheels with locking casters
Greenguard Gold Certified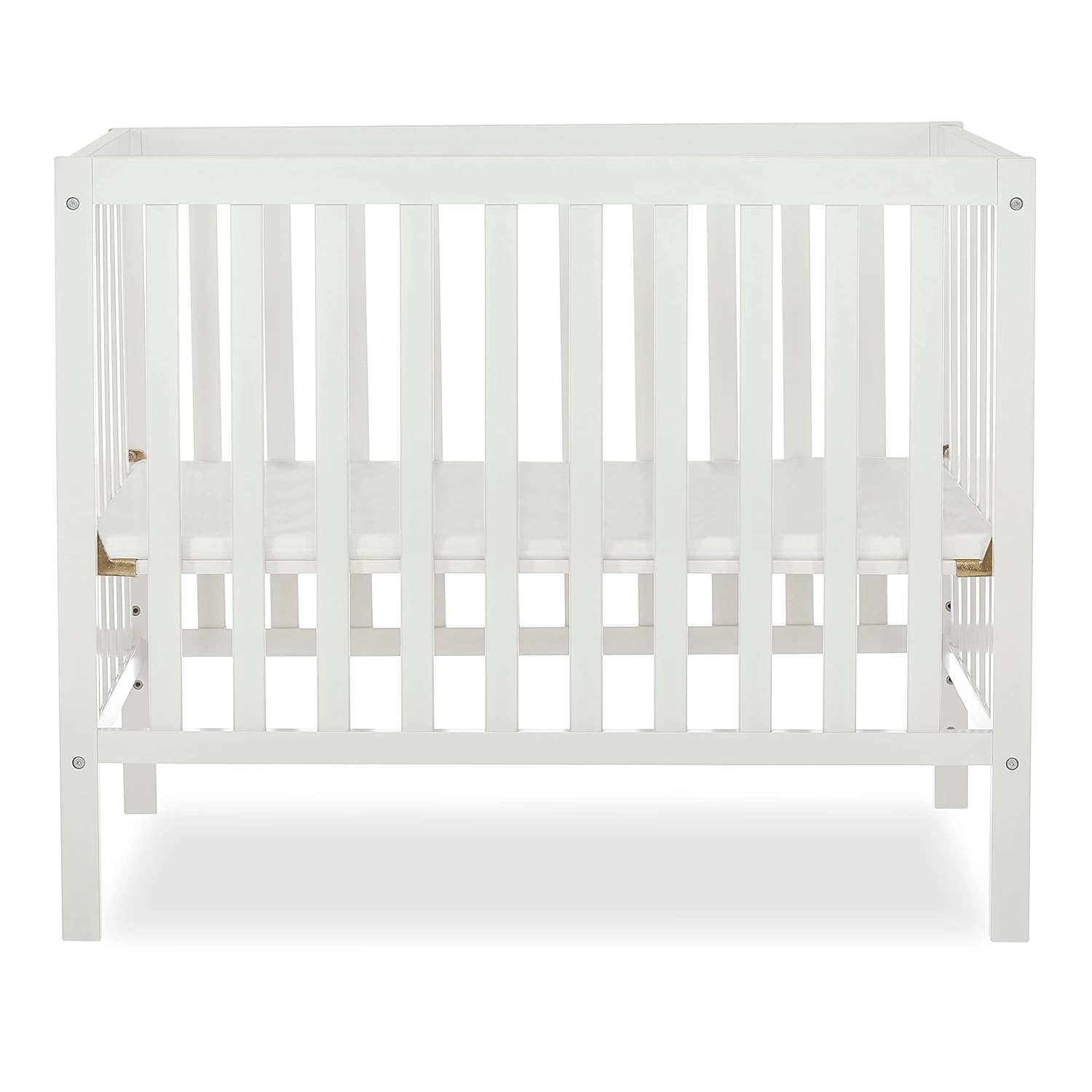 This beautiful mini crib will lull your baby to sleep in no time. It is built using solid pinewood, which is soft to the touch. It includes a 1-inch mattress pad and a 3-position adjustable mattress height setting.
This means it grows with your baby as they try to sit and stand, giving them the comfort and support they need while doing so. Plus, the crib is convertible, too. It can be turned into a daybed and twin-size bed when your baby outgrows the crib.
Dimensions: 40″(L) x 33″(W) x 25″(H)
What you'll love:
Sturdy, non-toxic construction
4 in 1 convertible design
3-position adjustable mattress height setting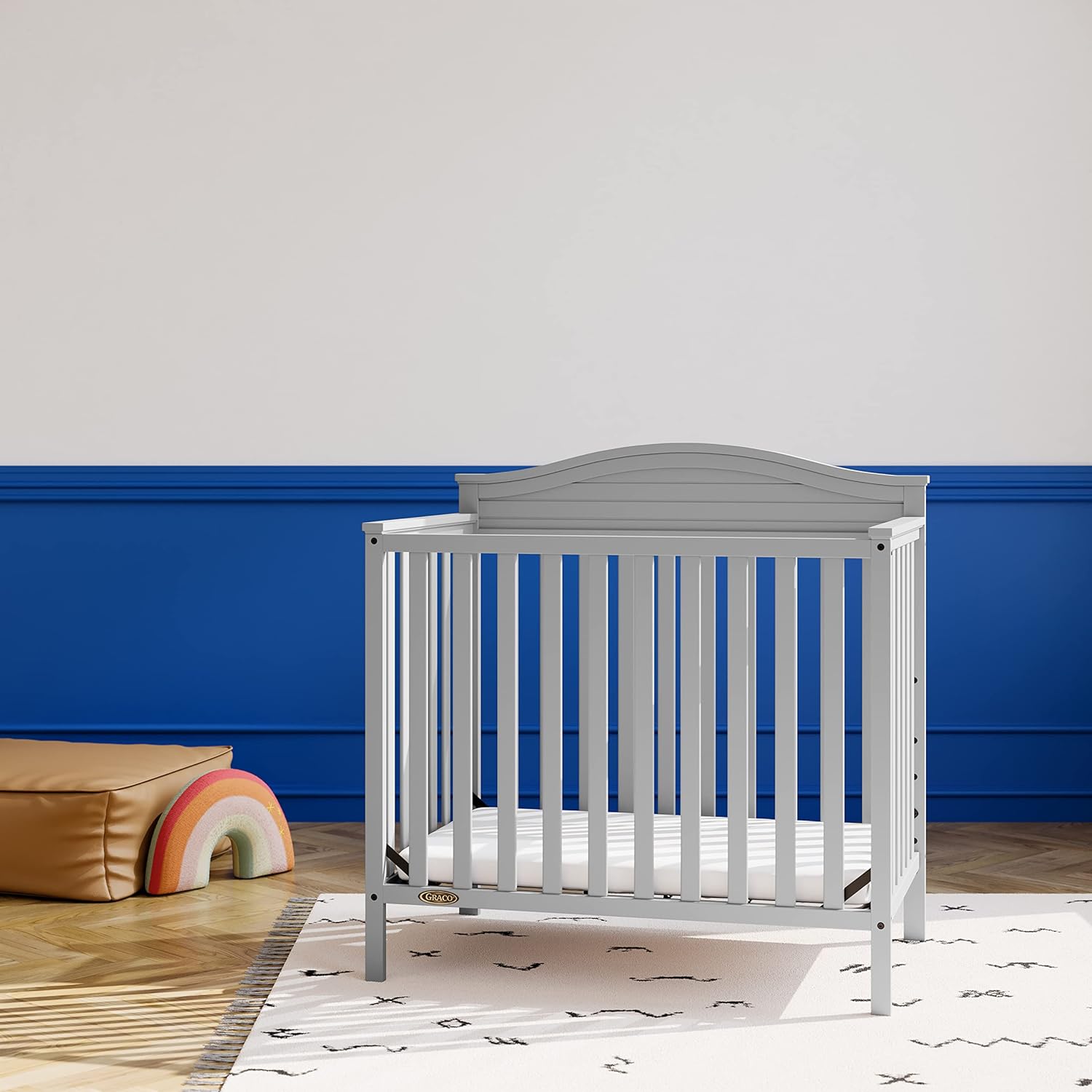 This is one of the best mini cribs in the market, sold at a highly affordable price. It is from an award-winning brand and is highly recommended by experts. This mini crib has a 4 in 1 convertible design, which means it can be converted into a daybed and twin-size bed to accommodate the baby's growing size and needs.
Moreover, it comes with a water-resistant and toxic-free foam mattress, which is thick and comfortable enough for a baby to sleep and play on. The crib is available in a variety of shades to gel with your baby's room decor.
Dimensions: 26.1″(L) x 40.67″(W) x 41.49″(H)
What you'll love:
4 in 1 convertible design
Includes 2.75-inch mini crib mattress
GREENGUARD GOLD and JPMA CERTIFIED ensure it is safe and toxic-free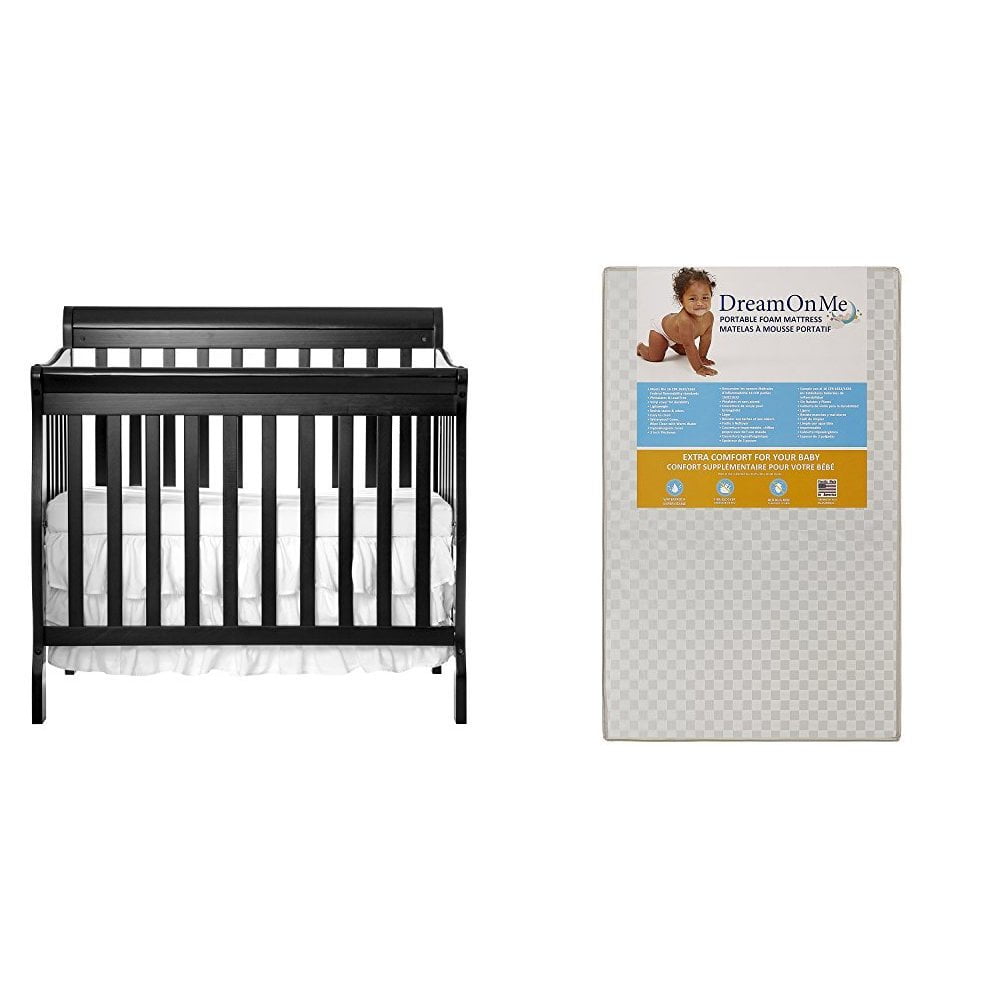 This 4 in 1 best mini crib grows with your baby. A newborn can use the crib as it is during the night. During the day, the same crib can be transformed into a mini daybed with one open side for you to engage with your kid. When the baby grows a little bigger for a crib, it can be turned into a twin-size bed for you to lie with the baby. You can use the bed with a footboard or without one.
With four adjustable mattress heights, you can make it comfortable for your baby's sitting and standing positions as they grow up. You also get a 3-inch mattress with an extra firm eco-fiber core embossed soft vinyl cover and waterproof binding with the crib. It provides deep cushioning, comfort, and support to your baby, plus it keeps them dry and happy throughout their stay on it. The crib is available in 7 neutral finishes to complement any home decor style.
Dimensions: 39″ (L) x 23″ (W) x 36″ (H)
What you'll love:
4 in 1 convertible design
Solid wood construction
Four-position mattress height
Non-toxic finishes
Lightweight, durable, water-resistant 3-inch mattress with extra support and comfort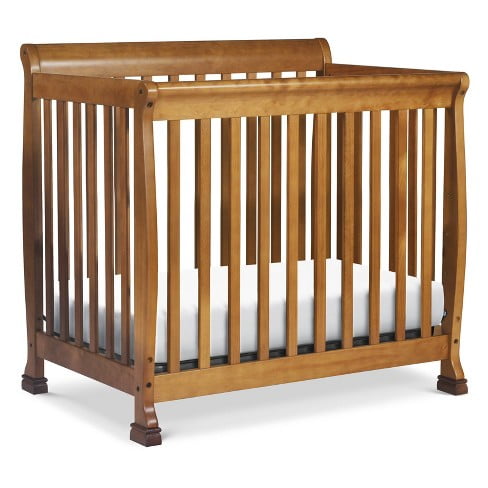 Combining beauty, comfort, and durability is this best mini crib from DaVinci. It is a GREENGUARD GOLD CERTIFIED crib with soft curves. Its convertibility into a mini bed, twin-size bed, and daybed, and four adjustable mattress positions make this crib highly reliable. The crib is constructed using solid, sustainable New Zealand pinewood and TSCA-compliant engineered wood to give you the peace of mind that your baby is sleeping in a sturdy and safe space.
The crib also includes a lightweight, hypoallergenic mattress with an extra firm core and soft surface. It comes with a waterproof cover, which is easy to clean and tear-resistant. The mattress is also GREENGUARD GOLD CERTIFIED, making it free of chemicals.
Dimensions: 40″(L) x 28.75″(W) x 38.25″(H)
What you'll love:
4 in 1 convertible design
Four adjustable mattress positions
Firm and supportive mattress with a waterproof cover
Greenguard Gold Certified
Bottom Line
We are sure this list of the best mini cribs will help you choose the right one for your toddler. These cribs ensure you can save a lot of space and money without compromising your kid's safety and comfort.
You have to keep in mind that while shopping for a mini crib for your baby, you will not come across a perfect one because every crib has some disadvantages along with some good points.
Just ensure the crib has all the important features you are looking for, like convertibility into a bed, construction using strong and chemical-free materials, soft edges, portability, etc., and being space-saving and budget-friendly.