A Complete Guide to Breastfeeding and Pumping Schedule
Are you a new mom looking for a breastfeeding and pumping schedule?
This new journey comes with lots of adventure, worries, and nervousness. The uncertain behavior of your little one and not knowing the exact way of doing things can result in stress. However, you have come to the right place to get help. Here, you will get precise knowledge on breastfeeding and pumping schedules.
Breastfeeding is something that starts right away once the baby arrives. However, breast pumping is an optional activity that you can do in certain situations. This article provides a complete guide on breastfeeding and pumping for new mothers. Don't let this new journey lead you to anxiety and confusion. Get guidance to keep yourself calm and composed.
Read ahead to find out the basics, schedules, and tips to master breastfeeding and pumping. Peacefully embrace this new journey of motherhood.
Breastfeeding from Beginning to End!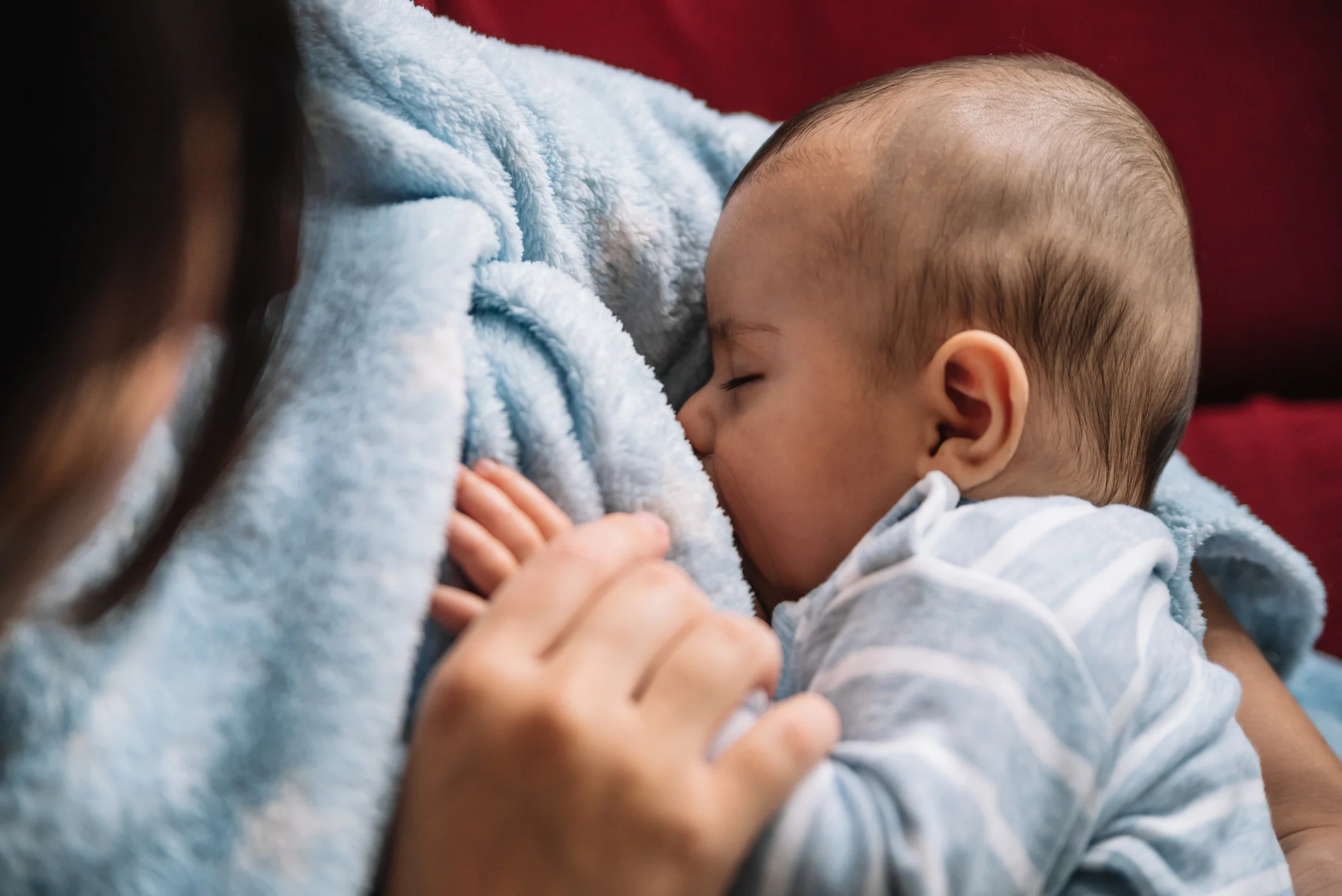 Before you prepare the breastfeeding and pumping schedule, there is one thing to understand. Every child is unique, and every mother is different. The flow of milk, its quality, the need of the child, and many other factors differ based on their unique needs.
Breastfeeding is a natural process. However, it is a skill that improves with practice. The best way to ensure your infant's health is to breastfeed on demand. Watch out for some of the signs that show your baby is hungry. They include fists moving towards the mouth, head turning to look for breasts, and becoming more alert and active.
In the first days, your baby might want to feed as often as every 1 to 3 hours. The initial stage will help the baby practice sucking and swallowing. Frequent feeding also helps the mother increase the supply of milk.
Up to 6 months, the feeding time might extend to 4 hours. The frequency at which babies feed will depend upon the time of the day and the hunger they have. Some sessions may be long, whereas some may be extremely short. You do not need to worry about the short sessions. They will breastfeed about 8 to 12 times within 24 hours.
As you introduce your kid to semi-solid and boiled food, their need for breast milk will reduce. Always make sure that you keep feeding the breastmilk even after starting the food. If the baby seems less interested in the milk after eating solid foods, breastfeed before offering the food.
Breastfeeding and Pumping Schedule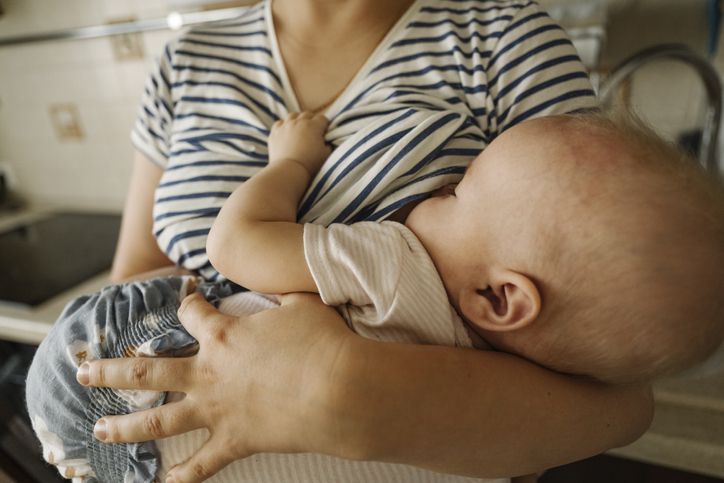 No fixed schedule works for all mothers and kids in the world. Based on the above guidance, create a schedulecomfortable for you and your baby.
1. How Long Should You Pump and Breastfeed?
Let your baby decide the time it wants to feel satisfied. Some babies will latch and finish within 10 minutes, whereas some might need 30 minutes. For the same amount of time, carry out the pumping activity (around 15-30 minutes). As the milk flow slows after pumping, you can stop.
2. Can You Pump and Breastfeed at The Same Time?
Yes, you can pump and breastfeed at the same time. Let the baby nurse on one side and pump the other side simultaneously. Let your baby be on the opposite side for the next nursing session. Babies are capable of emptying the breast better than an electric pump.
3. Should I Worry if I Don't Produce Much Milk While Pumping?
If you are breastfeeding and pumping, this might happen a lot. When you pump after the breastfeeding session, the flow might reduce. However, that does not always mean the flow is less. Small fluctuations are normal, and it is hard to let down through a pump compared to breastfeeding. Try pumping more frequently if you feel it's extremely less. You know your body well. If you feel the need to visit a professional, do so.
When is Pumping Needed?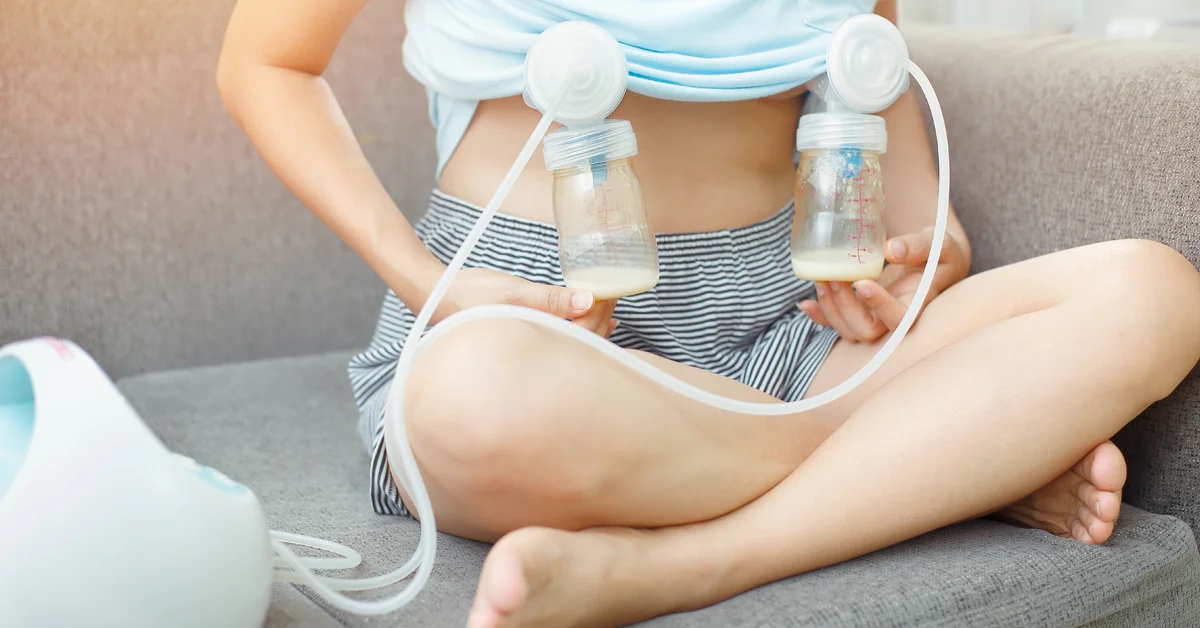 Pumping is keeping extra breast milk in the refrigerator to feed your child later. Now, the biggest question that comes in this scenario is, when should one begin to pump? It's tough to manage the breastfeeding and pumping schedule with a newborn baby.
So, pump the milk only if you need to. Here are some reasons why you might need to go through the pumping process.
If you aren't able to remain present with your child for more than 4 hours consistently in a day, you will need to pump some milk in advance.
The pumping becomes crucial if the baby struggles with the suck-swallow reflex or finds it hard to feed directly from the breast.
Pumping helps in increasing the milk supply by signaling your breasts to make more milk through this process. (This is only to be done when you have a low milk supply)
If you need to create an emergency supply for an uncertain day, pumping is a great way to ensure your baby is fed well.
The process of pumping requires practice and patience in the initial days. Once you get used to it, the procedure will become easier for you. It is always advised to breastfeed the child as long as it is possible. Pumping is the solution when you face any of the above situations.
How to Pump the Milk?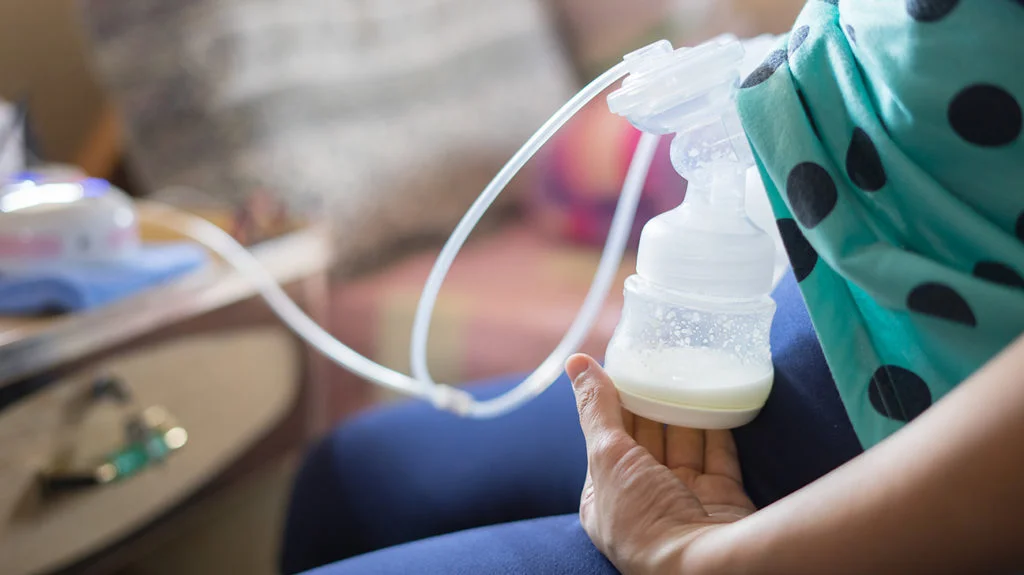 Find the most comfortable location and relax for a moment before beginning this process. Begin with a soft breast massage or a warm compress to help create a flow. Clean the parts of your pump before you sit down for the pumping process. Imagine feeding your child as you center the nipples in the flanges. It will help in the good release of the milk. Now, the process might differ based on the pump that you have.
If you are using a manual pump, you will need to do the further process manually. In the case of an electric pump, you will have a suction that begins to suck the milk. Maintain a low suction initially to pump the milk. Initially, you might see nothing coming out; wait for a minute. Slowly you will find a few drops of milk making its way. Pump for a few minutes as long as the milk flows.
Continue pumping for 15 minutes to stimulate breasts to maintain the milk supply. Once the pumping is done, clean, sanitize and sterilize the pump for the next use and store the milk appropriately.
When is the Best Time to Pump the Milk?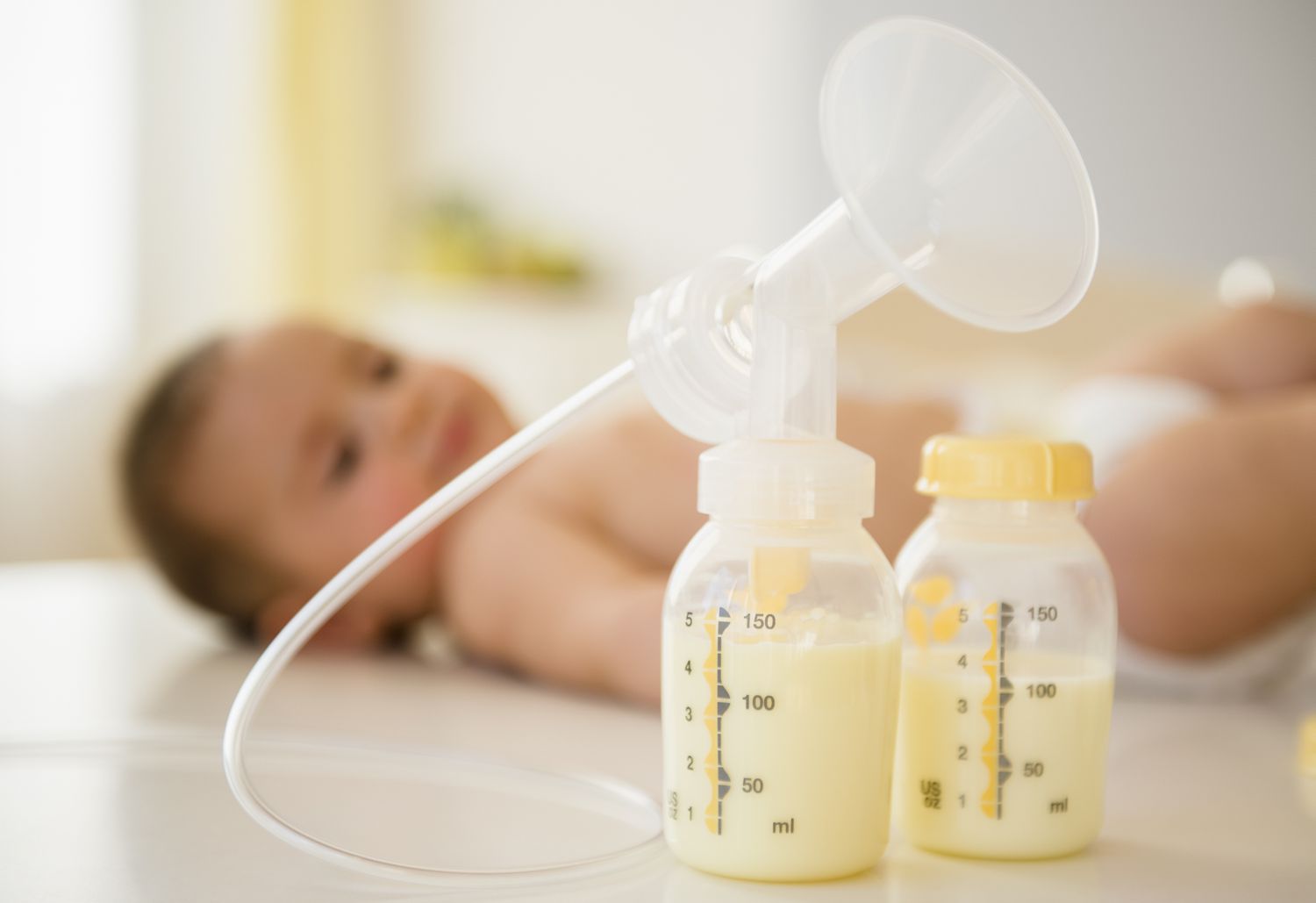 There can be two scenarios depending on your situation. You can either be primarily breastfeeding or pumping. The pumping frequency will vary if your main way of feeding is breastfeeding, and it will be different if you depend upon pumping. Let us understand each scenario and the best time to pump in each scenario.
If you primarily depend on breastfeeding but want to pump for uncertain days or to fill the distance of a few hours, these are the best time to pump.
Mornings are the best time to pump breast milk. Many moms have the best flow in these hours.
Choose to pump in between the breastfeeding sessions. It can either be 30-60 minutes after the nursing or one hour before.
Immediately after the breastfeeding session, if you feel there is more milk and the child is full, pump it out and store it in the refrigerator.
Any other time you feel the milk will be needed in your absence.
If you plan to do it regularly, having a breastfeeding and pumping schedule is better to avoid wasting time. Consistency will make your body accustomed to the process and make it easier.
If you primarily depend on pumping to feed your child, you must do it more often during the day.
The Best Time for You to Pump
Begin with the morning and keep doing it every 3 hours to set a schedule.
Expect to pump milk 8-10 times within 24 hours.
Full milk production expected in 24 hours is 25-35 oz.
Take the help of massages and relaxation techniques to make this easier.
A breastfeeding and pumping schedule will help you achieve the optimum milk through pumping. Do not take on the stress of doing it all perfectly. As you begin the journey, you will learn and eventually master the art of pumping smoothly.
Storing This Breast Milk After Pumping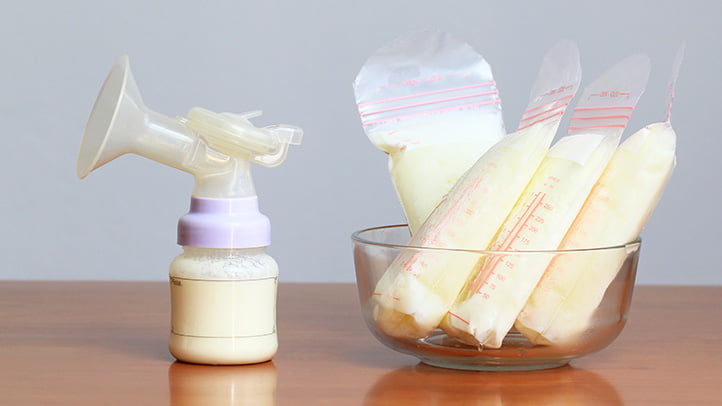 Store the breast milk in food grade glass container or hard plastic container that does not have chemical bisphenol A. It should be clean and capped to store the milk. Do not store the milk in general bottles and plastic bags. It may harm the quality of the milk. Use waterproof labels and inks to mark the date of pumping. Put them in the refrigerator or freezer at the coolest temperature.
It is not advisable to add fresh milk to already refrigerated milk. However, if you wish to do so, ensure that the new milk is also chilled and not warmer. Adding warm milk to already chilled milk can cause the milk to thaw. Freshly pumped milk can stay at room temperature for up to 4 hours.
In an insulated cooler, the breast milk can stay fresh for up to one day with ice packs. Milk stored in a refrigerator is usable for 4 days, and in the case of a deep freezer, it can be used for up to 12 months. Select the most convenient option and decide on your breastfeeding and pumping schedule.
Breast Pump and Accessories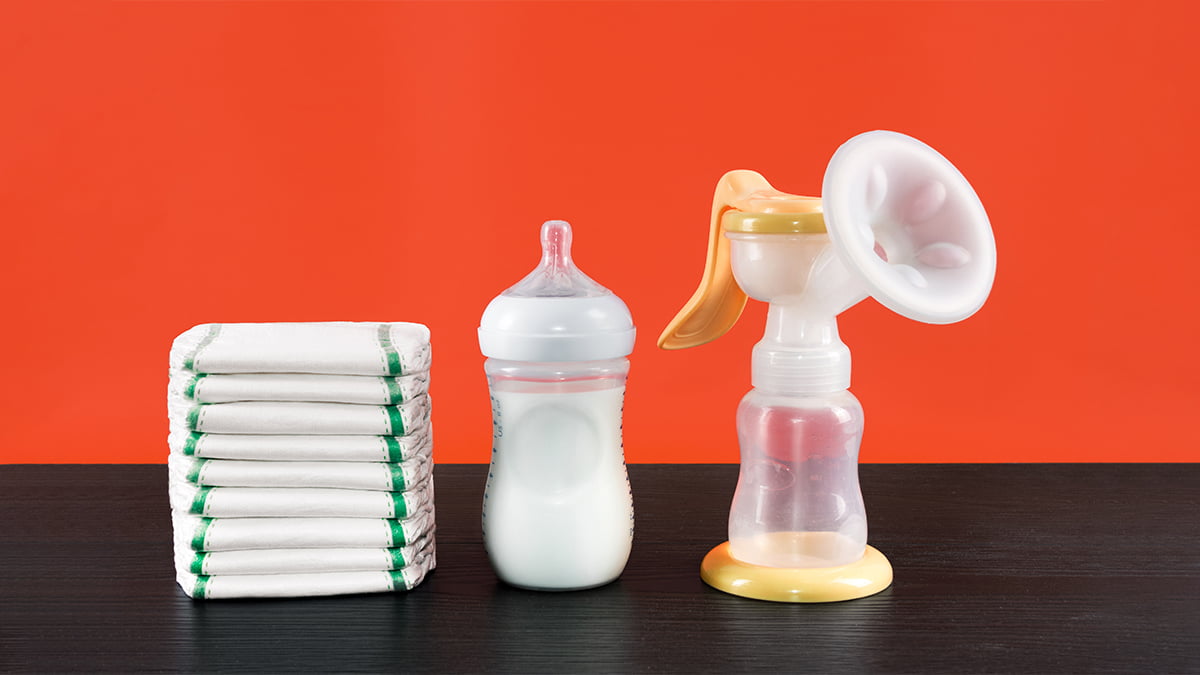 This pump will help you pump the milk with its automatic let-down and massage mode cycle. To make this comfortable, it has an oval-shaped shield to fit the breasts. The electric breast pump assures easy pumping, comfort, and convenience above anything else.
The lactation massager is useful to help you follow the breastfeeding and pumping schedule during the day. The heat and vibration effectively massage the breasts and softly improves the flow. You can also use it to relieve any pain or uneasiness in the breasts due to feeding or pumping.
The leak-proof and BPA-free silicone milk storage bag helps in keeping the pumped milk fresh for many days. They can be stored in a refrigerator, freezer, or insulated cooler after filling the milk. They are large enough to store milk for multiple days.
Traveling should not be hard with a baby and pumps. This Breast Pump bag makes your life much easier by holding the breast pump and accessories as you enjoy the journey. Not only is it useful, but it has a sleek design with a modern style.
The breastfeeding essential kit has nipple cream, nursing pads, storage bags, hot-cold therapy packs, and a silicone breast pump. It has everything a new mom needs in her initial days. Don't wander searching for each thing differently, just get this kit, and you will get the help.
Ready to Make Your Own Breastfeeding and Pumping Schedule?
Motherhood brings along mixed emotions that can be hard to deal with. However, the best way to enjoy the journey is to take help and learn new things. Don't hesitate to ask for help whenever you need it. Plan your breastfeeding and pumping schedule in a way that gives you and the child the most comfort. Ask your family or friends to support you in any way they can.
Remember, you are not alone in this; your feelings are valid. Keep yourself grounded and calm as you proceed into this new adventure. Take help from this guidance and observe how your body and baby respond. In case of any confusion, you can consult a lactation expert to make things easier.
Everybody will have an opinion and advice, but this is your journey, and no one knows it better than you! Trust your body, nurture yourself, and nourish the little one in your life.