Target Diaper Exchange and Return Policy: A Complete Guide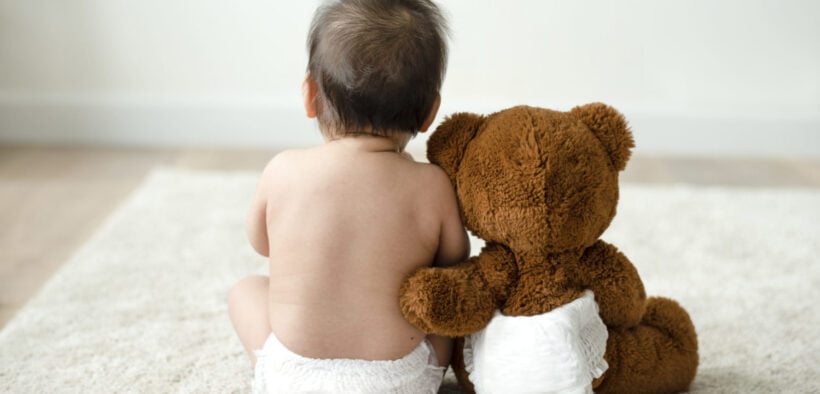 Any parent will tell you this, the rules of the time change when kids are growing up. They grow up so fast. You think if you are not around for even a day, you'll miss the wonderful change. As new parents, it is likely that you're overprepared and have bought a load of diapers that your child had overgrown. Or perhaps your target shipped your diapers as a gift that you don't prefer and would want them exchanged or returned.
Well, if that is the case, then you are in luck; you see, target diaper exchange policies are very customer friendly. You can exchange or return the diapers easily. You just need to be informed about the exchange policy. We are here to help you with it.
This article will take you through all the information you need to know about the target diaper exchange policy.
Let's begin.
What to Do to Return Diapers at Target
Well, if you do have a pile of diapers you want to return or exchange, it is important to familiarize yourself with Target's return and exchange policy.
Before we get into the nuances of Target's return and exchange policy, we will just inform you about it briefly.
The target diaper exchange or return policy is fairly simple. You can return the unopened diapers to Target with the receipt of the bill within 90 days. However, if you have lost the receipt, then you can still return the unopened diapers to the store. However, you will not get a refund but will be paid in the form of store credit. This policy applies almost everywhere in every store.
The policy remains the same for online purchasers of diapers. The only thing is for online purchases. You have to give them a shipping label.
Let's Take a Closer Look at The Policy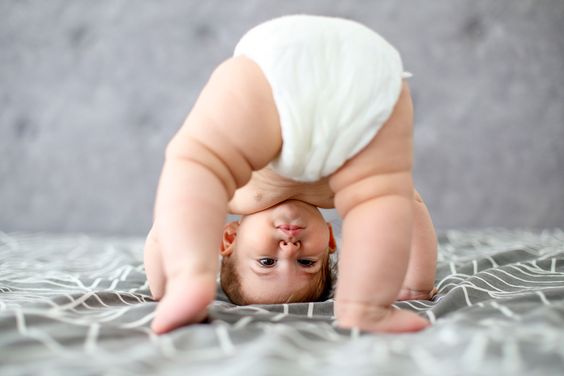 How Many Days Do You Have to Return the Diapers?
Well, this depends on how you have made the purchase. If you brought the diapers online or at the store, you can exchange or return them within 90 days of the purchase.
If you used your RedCard to buy the diapers, you get an extra 30 days to exchange the item. That is a total of 120 days to return your unopened pack of diapers.
Target has a year-long exchange policy for some of the products of its own brands. So, if you bought Target brand diapers, you will be able to exchange the unopened pack for up to a year.
This one-year exchange policy also applies to the products that were purchased under a baby registry or gift registry.
Here is a list of all of the Target Brands; click here
Returning Diapers if You Have Lost the Receipt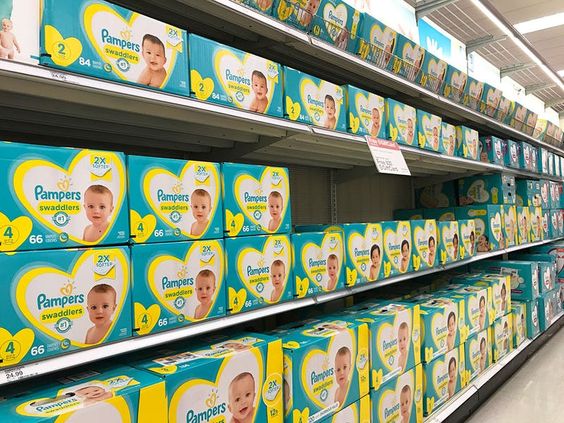 Of course, there will be some problems if you cannot produce a receipt of the exchange. However, you don't need to worry. There is still a way to process that exchange or return. The only thing is, you might not get a refund for it but store credit.
You see if you cannot produce a receipt of purchase, the Store has the right to deny you an exchange or a return, and there is not much you can do about it. However, you must still try to talk to the customer service team at Target. If the diapers are in good condition and if they remember you, they might just process your request.
Now, if you made the purchase recently, then the Target customer representative can try to look up the receipt of the purchased item in their system. If you are lucky, they will print the receipt for you, and the customer care representative can process the return or exchange.
You are in luck if you buy the diapers using the Target app or your Target account. You can click on the return option there. It will generate a return barcode. You have to go to the target and show this to the customer care representative, and you're done.
In case you or customer care couldn't find the receipt, but your product is in prime condition, you get the approval for the refund! You won't get it in your account. You will receive the refund in a Merchandise Return Card. Do you know what a gift card is? A merchandise return card is similar, but you cannot add funds to it.
These cards can be used only in stores.
Your photo ID will be scanned for it. These cards will have a limit of returns without a receipt in a year. It usually stands at 150$.
Another rule they follow is that one can only return items without a receipt three times in one year. I know you're thinking of a way around this little rule, and we are hoping you can return to a different store. But, that is not possible, this limit stands country-wide, every store is connected to the same system so you cannot walk around this rule.
Returning Diapers to the Store After 90 Days Limit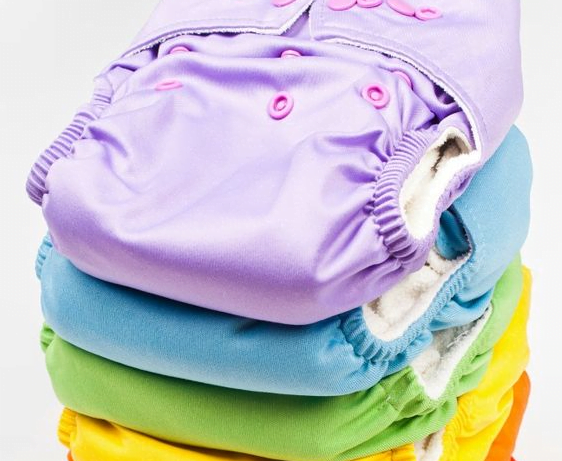 It is highly unlikely that you will get a refund on your pack of diapers if you have exceeded the days on the 90 days return policy. The store is not liable to offer you any refund at this point.
However, it is not bad to try and ask. There has been anecdotal evidence that the store did offer some refund. We say some because they could offer less money than the price of the diapers.
The Trager diaper exchange and return policy set a 90 days limit of one year for Target brand products. But, if the diapers are in good condition, you can plead your case to the customer care operative or manager. If nothing works, you can ask for an exchange. However, you are at this point at the mercy of the store.
Are Rules for Exchange Different?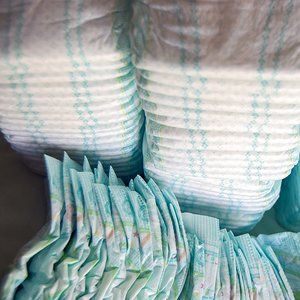 The same rules apply to the target diaper exchange policy as do with the returns. You can exchange an item within 90 days. You will need to show the receipt of the purchase, and from there, it will be an easy process.
There are some cases where the store might credit the payment of the product on the merchandise return card rather than exchange it.
In most cases, exchanging the pack of diapers should be a breezy process if you can produce the receipt.
Rules for Online Orders
The same rules apply to online exchanges or returns as with the physical store. In fact, if you want, you can exchange or return an unopened pack of diapers that you bought online on Target at your nearest Target. You will need a receipt of payment or payment details proving you did buy the product.
There is a slight difference when exchanging online and in-store exchange or return. You see, depending on the situation, you may or may not get a refund on the shipping charges.
There are two cases where you won't get a refund on shipping charges. One of your returns was declined. Second when you're not returning because there was an error on Target's part (Say, you are returning it because you ordered the wrong size). In both these cases, your shipping will not be refunded.
You can easily access your payment receipt from your purchase history on your target account.
What About Returning an Opened Box of Diapers?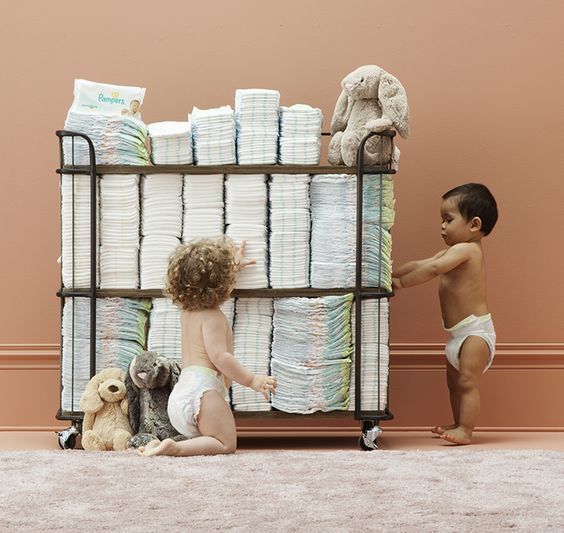 This is a no-go. Even if you have a receipt of the purchase or it was given to you as a gift item, once you have opened the pack of diapers, it is not permissible to exchange them at all.
Diapers come under personal care products for kids. Their products have to abide by some safety and health laws as directed by the government. An open pack of diapers cannot be resold, for it will be in violation of health laws.
Once you open a pack of diapers, it breaks the sterile safety seal on it, which implies that it cannot be used now and is not risk-free. Since it cannot be resold (you wouldn't want Target to resell you an open pack of diapers and risk your child's health), Target will not accept the item for return or exchange.
If, however, there was a manufacturing defect, and you bring back an opened pack of diapers, then the exchange and refund policy depends on the judgment of the store. They may refund the money or offer store credit for that amount. It really depends upon them.
Fun Fact; Diapers don't have an expiration date. So if you have an unopened pack of diapers lying around for a while, you can give it to a new mom. They don't go bad.
Exchanging Diapers that are of Different Sizes
The simple answer to this question is yes. The exchange and return policy is pretty similar for Target. If you return the unopened pack of diapers within 90 days, you can exchange them for any size. If you want a different brand, no problem, you can exchange it for a different brand. Remember you need to return it within the 90 days limit (or a year if it is Target Brand), and you should have the receipt of purchase.
Returning Diapers Bought at Another Store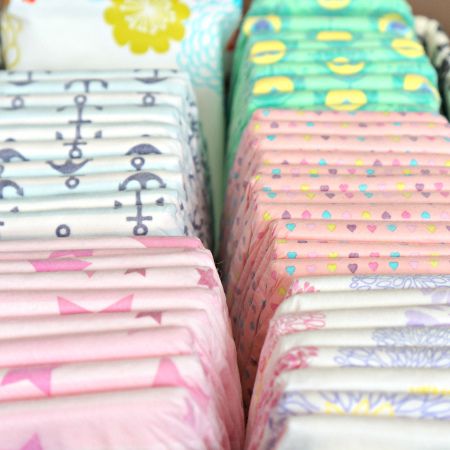 If you bought a diaper at a different store, then you cannot return or exchange that item at Target. Target will only accept products that were bought at its stores.
You can return and exchange an unopened case of diapers bought at a different Target to another Target store nearby. As long as the store is Target, you are good to go.
As we discussed before, if you bought a pack of diapers online, as long as you're returning it within 90 days with a receipt of payment, you can bring the diapers to any Target store. Your refund or return will be swiftly processed.
Remember, it should not be opened and returned within the time limit.
Returning Gifted Diapers to You
Some of you might have opted for a baby registry at Target. In this case, you might have received a pack of diapers as gifts. If you are unsatisfied with them, you can return them to the store and exchange them easily. You need to bring the gift receipt with you to process the exchange or the return.
When it comes to returning registry items, they can be returned for up to a year. They should be in proper condition and unopened.
Remember, Target's own brand of Diapers is Up & Up; for this particular brand, exchanges can be made for items up to a year, even if they were not bought with the registry. This applies to all Target brand items.
Conclusion
We have discussed at length about the Target diaper exchange and return policy. We hope you are well aware of all the rules and make the best out of your purchase.
Keep in mind, as long as you have not opened the bag of diapers. It can be exchanged at a Target store near you if you do it within 90 days.
This applies to all items that were bought either in a store or online at Target. You will get a full year to return the diapers if you purchase them through your baby registry or if they belong to one of Target's brands. Target will not exchange or return an opened pack of diapers as it is in violation of health laws.
Choose the best for your baby, and don't hesitate to exchange diapers if they are not your preference.