Essential Printable Newborn Baby Checklist Items for New Parents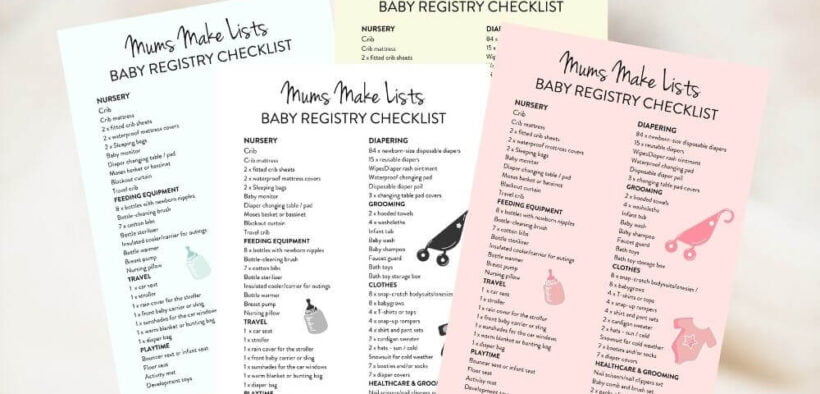 Preparing yourself and the home for the arrival of a baby? Go through these baby checklists that include all the necessary items like baby clothes, baby baths, wash, different hardware, and medical kit. Preparing for the newborn baby is overwhelming for both parents, families, and especially the mother.
There are endless options for babies when it comes to their clothes, shoes, blankets, and accessories. You can prepare a dedicated nursery for the newborn to keep all their stuff in handy.
Certain newborn essentials should be shopped for them before arrival. A printable newborn baby checklist is one of the best options while collecting baby essentials.
A printable newborn baby checklist can allow anyone from the family to access and shop for the essentials that are pending. Creating a baby checklist helps prepare the mother and family mentally and physically for the newborn.
Here is a compilation of all the essentials that you can include while preparing a printable newborn baby checklist and remaining relaxed.
Printable Newborn Baby Checklist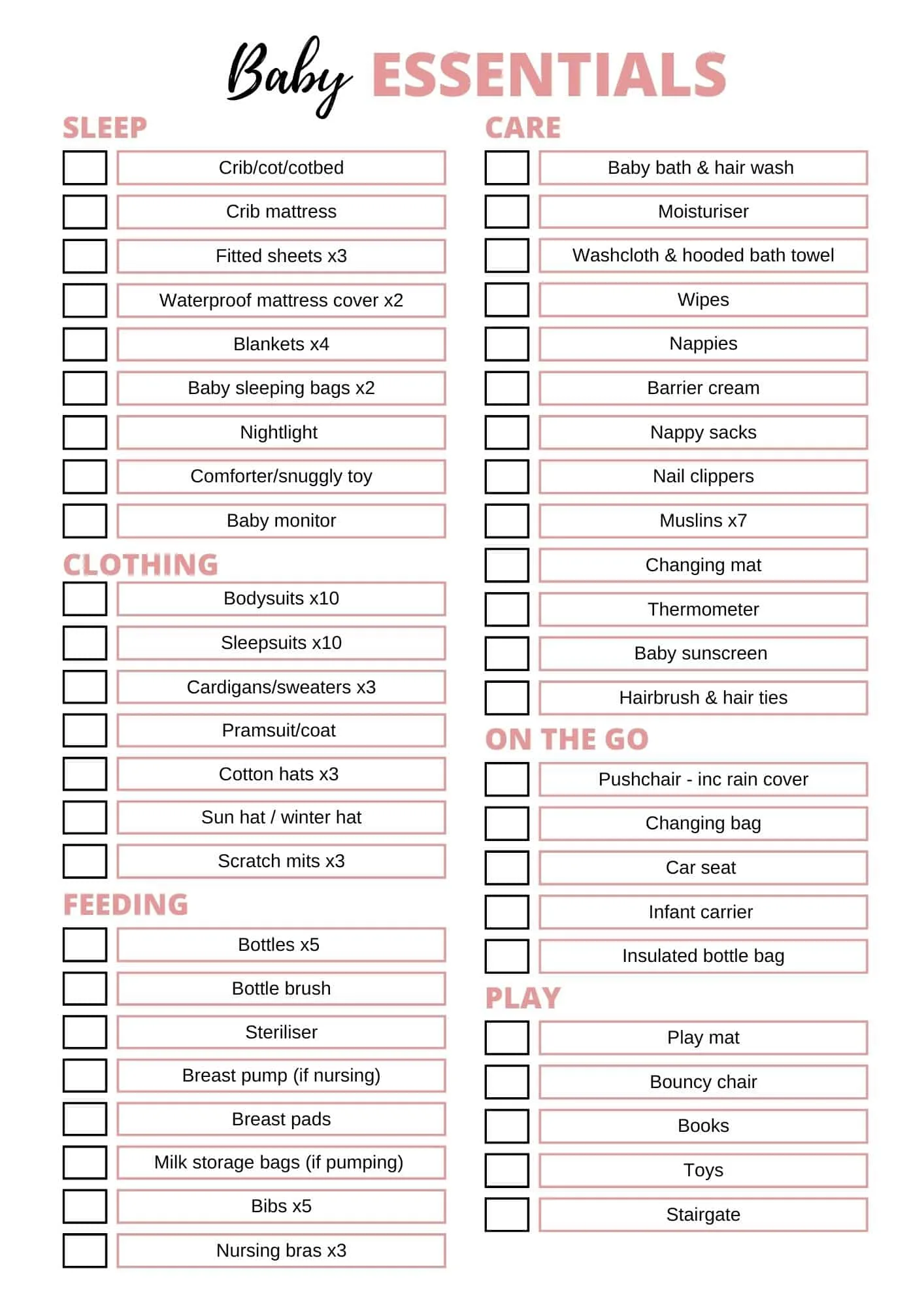 1. Create a Dedicated Place or Room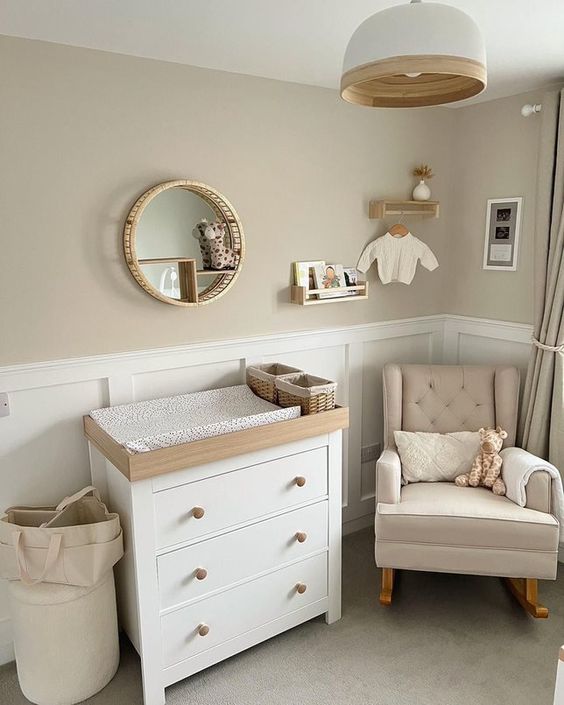 One of the most important things to plan once the newborn's arrival is around the corner is a dedicated space in the parent's bedroom or a whole new nursery. This will give you ample space to store all newborn items that take up a lot of space, like a bassinet, high chair, baby swing, stroller, etc.
By creating a dedicated room for the newborn, you can decorate the space with nursery furniture accordingly for future use. Apart from this, you can keep the essentials on the baby checklist handy when there is a specific place or room. It is advisable to use drawer organizers for keeping the newborn babies bibs, diapers, burpees, etc., in their place.
You can also choose to keep the extra socks, caps, and clothes in nice baskets and cubbies. Use your existing furniture, like a dresser, for changing diapers by equipping the flat surface with a changing pad. The more organized you keep the baby essentials on the baby checklist, there is less panic and time wasted when the baby arrives home.
2. Baby Hospital Bag
For a new mother, all the physical and emotional changes take a toll on her. In this case, she is likely to forget something or purchase extra stuff that just gets stocked. A baby checklist works as a rescue in this situation.
One of the essential things on the baby checklist is a baby hospital bag, which can be prepared when the mother reaches 30 weeks of her pregnancy to be on the safer side. A baby hospital bag consists of all the essentials that a mother will need during her stay at the hospital, which can last up to 4 to 5 days.
It is better to prepare a bag beforehand so that when you get to the hospital, even for a random check-up near your due date and need to be admitted, the essentials reach you on time.
The baby hospital bag should include essentials for both newborn and the mother. Along with 4 to 5 pairs of newborn baby clothes, socks, and a woolen cap, pack several nappies and muslin handkerchiefs. A baby blanket and a nursing pillow should also be included in the bag.
3. Baby Clothes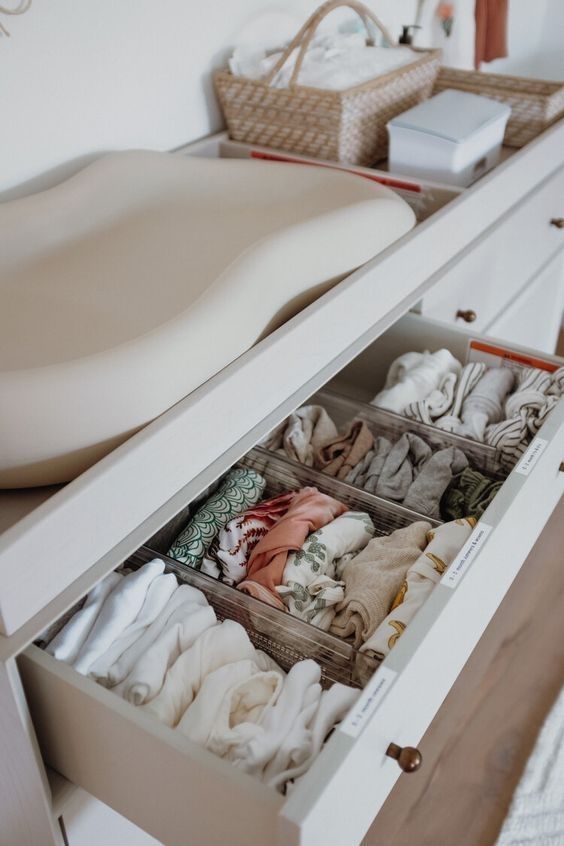 Making a baby checklist is a perfect way to guide new moms on the dos and don'ts of purchasing materials. Those who have had a child earlier can relate to sticking to a baby checklist, or else you will end up buying stuff that is not required and takes up a lot of space. Clothes are one such essentials that should be on top priority in the baby checklist and hospital bag.
Although baby clothes are too cute to resist, buying tons of baby clothes won't help because of the growth spurt in the newborn that occurs in a few months. You can start purchasing baby essentials from the 20th week of pregnancy. Here are a few things to consider in the baby checklist when it comes to clothes.
Baby clothes should be selected unisex so it goes well with any gender.
If you are an experienced mother, there are certain baby clothes from your first child that can be continued for the newborn baby if they are in good condition.
You can start shopping for at least 10 to 12 baby vests and baby sleepsuits.
By purchasing sleepsuits with mitten cuffs, you will hardly need socks for the newborn.
Different sizes of baby clothes include newborn, 0 to 3 months, etc. You should initially shop for the initial month and later on order clothes according to the price, quality, and new patterns.
If the newborn baby is due in winter, you should include cardigans and pram suits in the baby checklist.
Add woolen hats and socks to the baby checklist, and make sure you have 2 to 3 pairs in your hospital bag.
4. Baby Bedding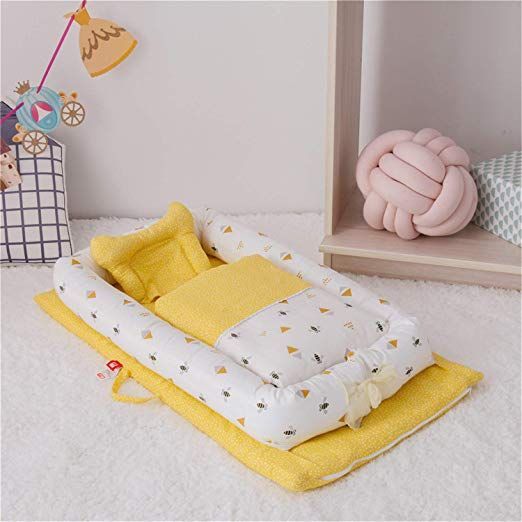 In the initial stage of 0 to 3 months, the newborn babies will be sleeping beside the mother. Hence it is necessary to provide them with warm and comfortable bedding. Making the newborn baby co-sleep in bed with the parents is a good option. The baby will remain calm with the physical touch and can be night-fed whenever required.
You can choose a bedding set for your newborn baby, which consists of a mattress, pillow, and a multipurpose blanket. Including the bedding set in the baby checklist will save you time fetching individual stuff, and you'll receive uniform and beautiful patterns on the bedding. While selecting a crib for future use, make sure to add a comfortable mattress of the same size to the baby checklist.
As the newborn will be spending much of their time napping and sleeping, make sure the bedding set is washable and breathable for a clean and hygienic environment. Here are a few things to consider in the baby checklist when it comes to bedding.
Baby bedding items that can be included in the baby checklist include crib sheets. They can be used to cover the crib mattress. It is advisable to purchase at least 4 to 6 cotton crib sheets, as they are breathable, can be used alternatively, and are easy to wash.
Newborn babies will require swaddles in the initial months. They help the baby sleep soundly and self-soothe. Instead of regular swaddles, add muslin swaddle blankets to the baby checklist. These swaddles are light in weight, large in size, and stretchable. These blankets are multipurpose and can be used as burpees, receiving blankets, etc.
When you are taking the baby outdoors, you can use heavy blankets to cover them up and keep them warm. You'll need 2 to 3 large-sized blankets in the baby checklist as it is for only outdoor use.
5. Baby Nursing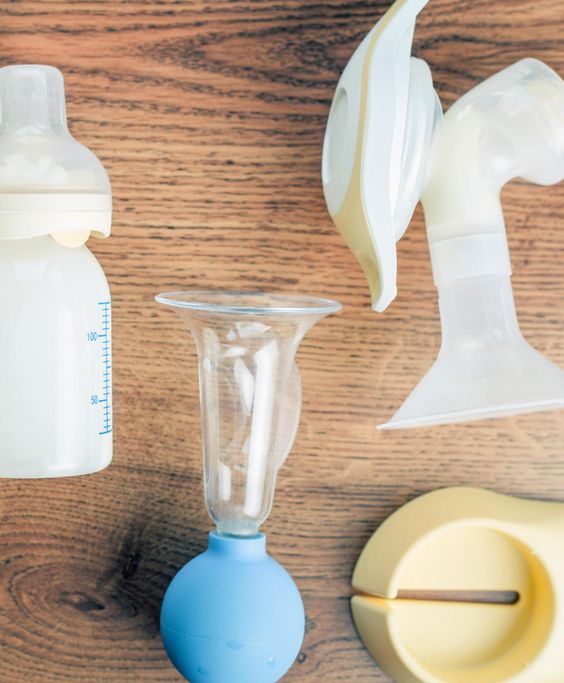 A newborn baby will require feeding at least 10 to 12 times in the entire day, including night feeding. It is good for the mother to find an alternative to continuous breastfeeding, like pumping milk into the bottles. This not only gives the mother some time to relax but also helps when the mother is away for work. During night feeding, bottled milk can be helpful, and your partners can also contribute to looking after the newborn. Some women are unable to breastfeed; in this situation, you can always formula-feeding in the baby checklist. This method of nursing is an alternative to breastfeeding and is an artificially prepared supplement. Formula-feeding replicates mother's milk as it includes all the vitamins and nutrients that a newborn requires.
Here are certain things to add to a baby checklist when it comes to nursing.
6. Baby Bathing & Care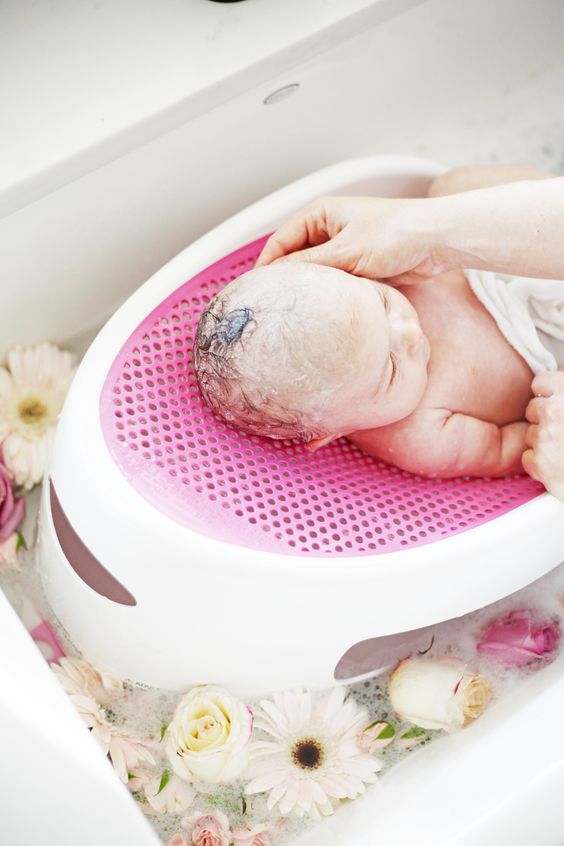 Newborn babies require bathing only 3 to 4 times a week, or else their skin gets dried frequently. You just need to clean them regularly daily, when you are changing their diapers or reusable clothes. You can add a waterproof and washable changing pad to the baby checklist that can be easily kept on a table, bed, or dresser, so you can clean the baby's bottom with ease.
Apart from this, seeing your baby in diapers all day long can be boring. Add some waterproof diaper covers for a beautiful look. You will need wipes or washcloths regularly to clean the baby.
You should make sure that it does not create rashes or any other skin allergies in the newborn. Hence select sensitive skin wipes with moisturizer.
Here are a few things you can consider in the baby checklist when it comes to bathing accessories.
Add a baby bath support to the baby checklist. This bathing accessory makes it easier for the mother to single-handedly wash the newborn baby. The shape of the bath support helps hold the baby comfortably without slipping. Apart from this, the bath support can be easily carried together while traveling.
Baby bathing accessories should also include a set of hooded towels that help absorb the moisture from the baby's skin and look cute too.
There are many baby body wash and shampoos available, but you should select the ones that are tear-free, fragrance-free, and organic. As the newborn baby's skin is very sensitive, and allergies may vary from baby to baby. Apart from this, you choose to apply baby lotion depending on the skin and protect the baby against harsh winter.
7. Baby Health Products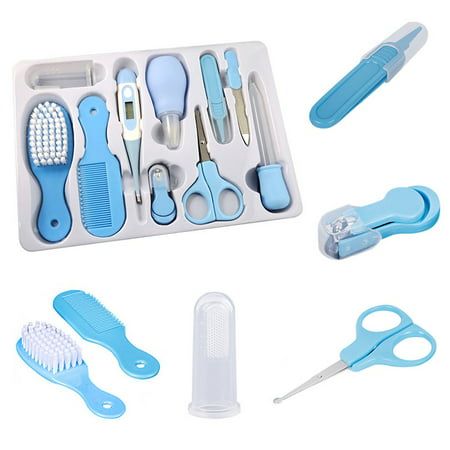 By making a baby checklist you not only gather the required stuff, you get to know what products work best for your newborn. This can guide you in your future pregnancy and other parents who are expecting. The first few months of the newborn are very crucial, as they are adapting to the new environment and feeding patterns.
Nowadays, getting the desired baby products is just a click away. You can select the best baby essentials within your budget. Here are a few things to consider in a baby checklist when it comes to baby health products.
Conclusion
The printable newborn baby checklist is an efficient way to overcome last-minute panic and rush on the new parents, especially the mother. A baby checklist consists of all the newborn essentials and their required quantity.
It is advisable to buy the required number of essentials like clothes, as the baby will grow rapidly and the stocking clothes won't come to any use. Besides this, there are certain products with expiry or only one-time use. Hence it is advised to buy the necessary number of stuff.
With the arrival of online shopping, you get the essentials delivered to you in no time. Apart from this, Amazon has a dedicated baby products section and Baby registry welcome box that will help you design a baby checklist accordingly and will be cost-effective. A baby checklist helps both parents prepare for the baby's arrival mentally and physically.
A printable newborn baby checklist will help you create a comfortable, baby-friendly space.