Top Picks: 25 Best Books for 3-Year-Olds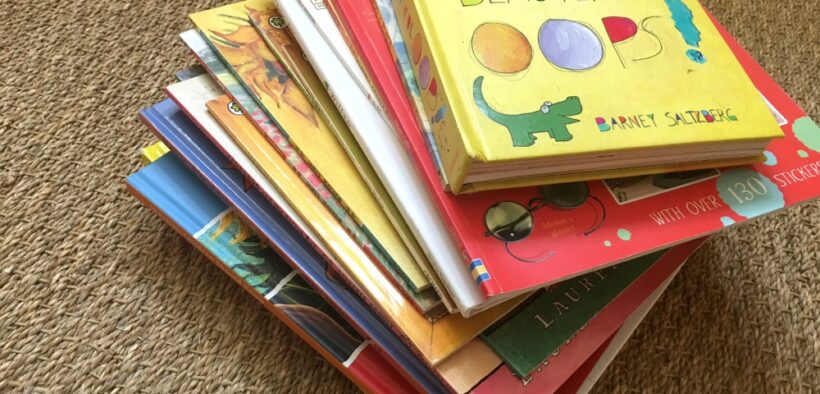 3-year-olds are usually very active, and it is a chore to get them to sit down for a while. But once they have had their fill of running about, it's time to start with other hobbies. Focus especially on ones that help with their cognitive development, like books.
Once your kid gets the hang of pretty and knowledgeable books, there's no turning back. These books will not just keep them entertained but will also help them academically in the future.
While searching for the best books for 3-year-olds, you will find many options available. But the appropriate ones will not only build their vocabulary it will also help them maintain a routine.
These books tell the most amazing stories in the simplest of ways and are sure to become a favorite of children.
Some of the Best Books For 3-Year-Olds
Writer: Anne Wynter
A book well-loved since its release in 2021, Everybody in the Red Brick Building is a treat for all children. The book is about the different lives of all the interesting people who live in an apartment. The cacophony of sounds that can be read aloud will make your child giggle as well as expose them to onomatopoeia.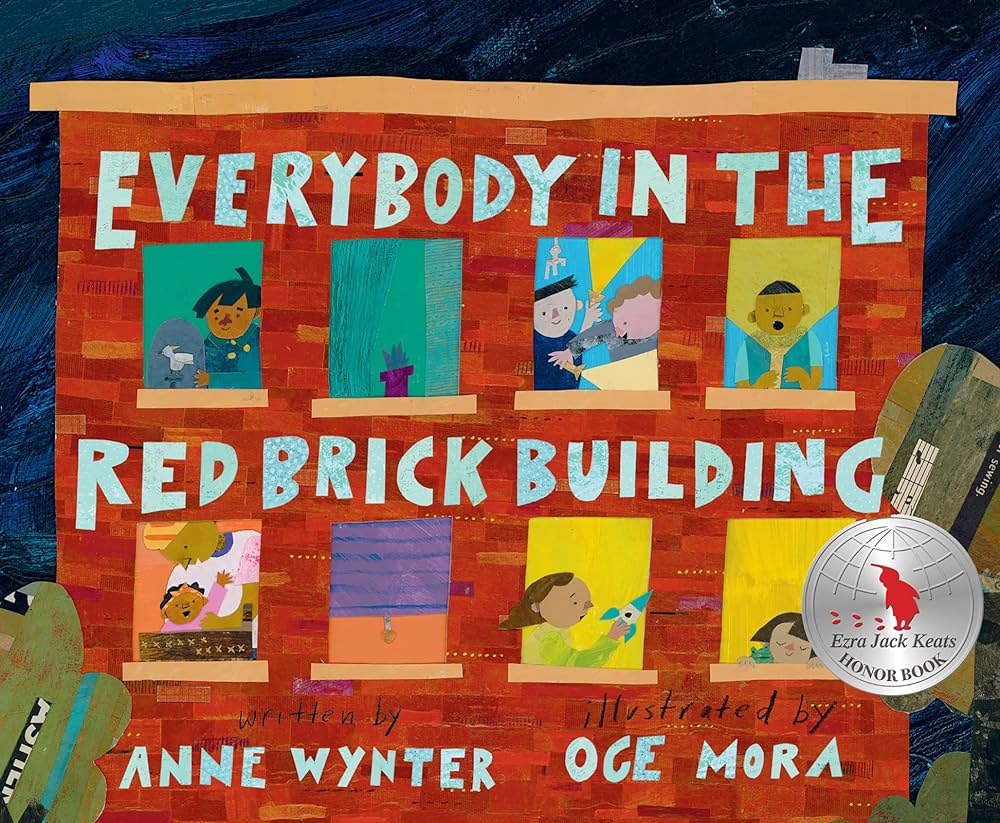 For the writer, the best part of the book is the sounds the parrot makes throughout the 36 pages. Each reader can exaggerate and put their spin on the pages while reading out loud.
Writer: Eric Carle
The Very Hungry Caterpillar is an all-time classic for toddlers that remains a favorite for adults and children alike. Since its release in 1981, the book has enchanted all with its sheer number of lessons. From teaching children the number of days of the week to the different foods a caterpillar eats, the book remains incomparable.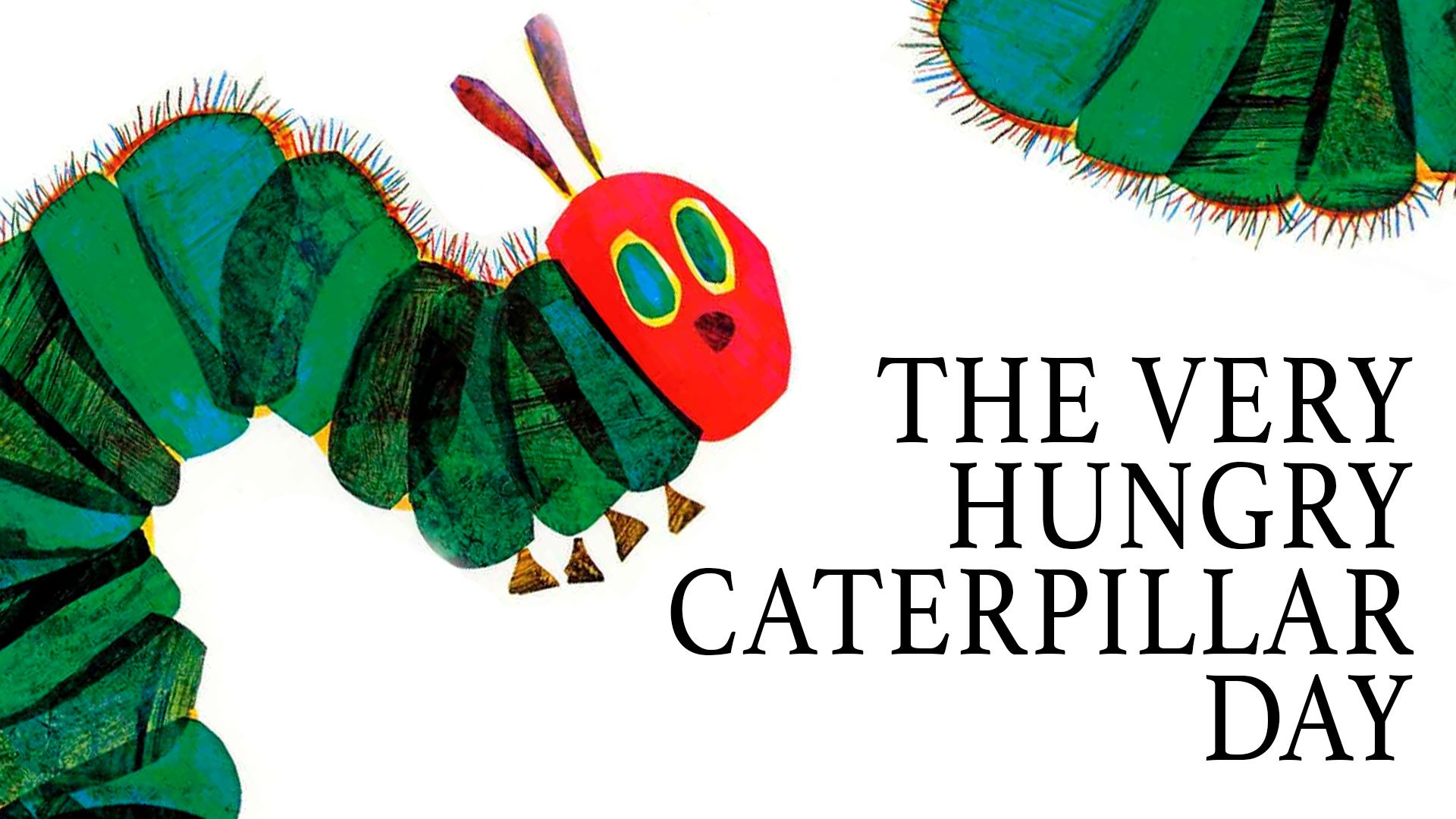 Not only does the book provide educational treats, but it is also a very fun read for any age. It is considered one of the best books for 3-year-olds for its delightful and engaging pictures as well.
Writer: Suzanne Lang
This book is a funny tale that surrounds the children warmly and lovingly. The Grumpy Monkey is a book about Jim, a chimpanzee with a terrible mood. There seems to be no reason behind such moodiness, as the day is beautiful. It will take your children on a wild ride as the monkey has a little meltdown despite everything going right.
The book series has remained a must-read since its release in 2018 as it imparts insights to children subtly. It will help your kid express their emotions in a not-so-grumpy way.
Writer: Emily Winfield Martin
Another book that you would love to read to your toddler is The Wonderful Things You Will Be. This is a sweet and simple read that remembers the young readers but focuses mainly on their parent's love. As one of the best books for 3-year-olds, it will take both of you on a dreamy journey of affirmation and acceptance.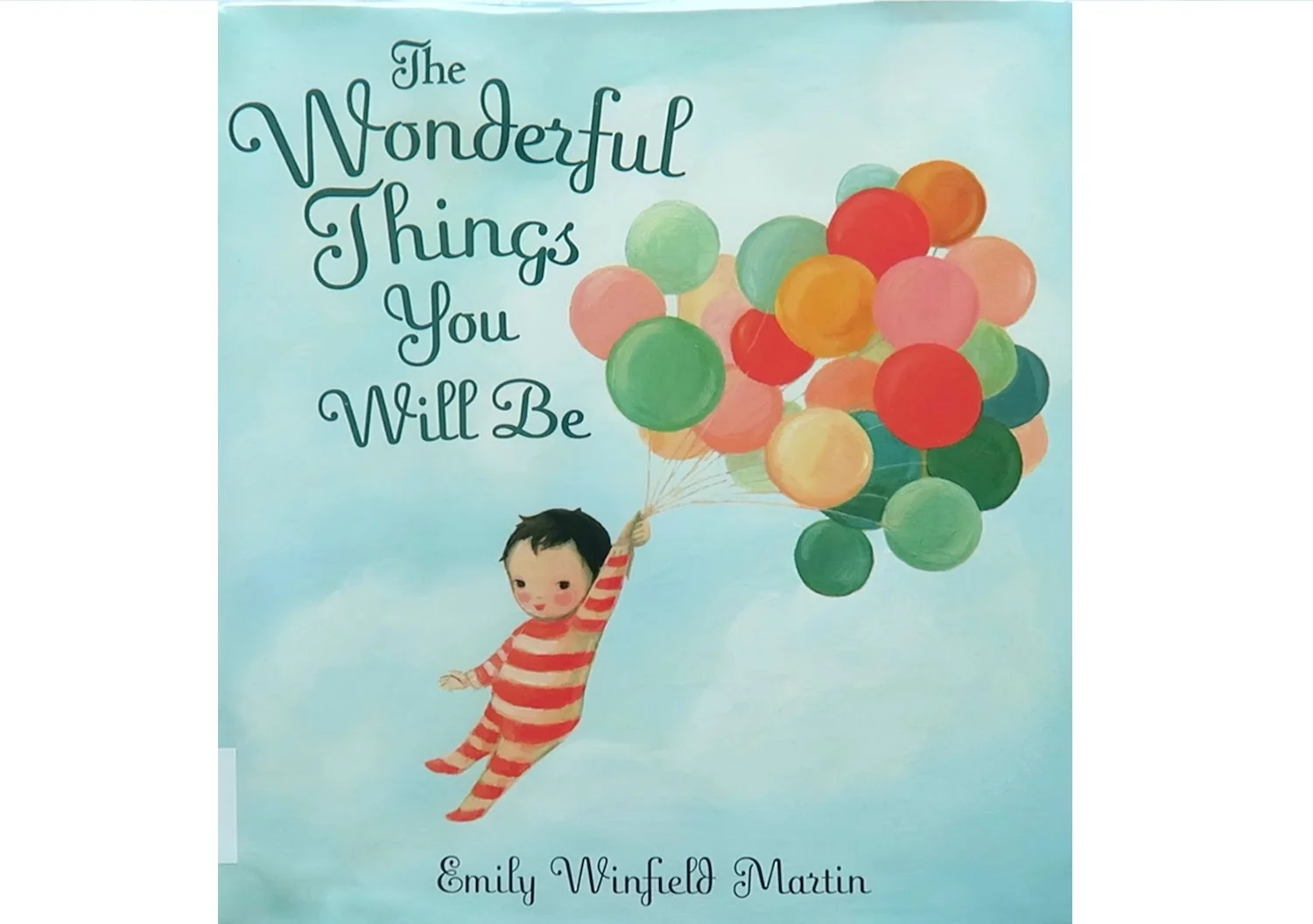 The essence of this picture book remains in the adorably dressed babies on each page. With gentle humor and singsongy verses, the kids are taught about the difference in choices.
Writer: Matthew A. Cherry
A toddler's book that went on to become a New York Times Bestseller, you cannot miss out on Hair Love. This charming book is the story of a little black girl and how she helps her father learn how to style her hair. The tale is simple, yet it portrays the perfect moment between father and daughter as they learn to embrace their natural coils.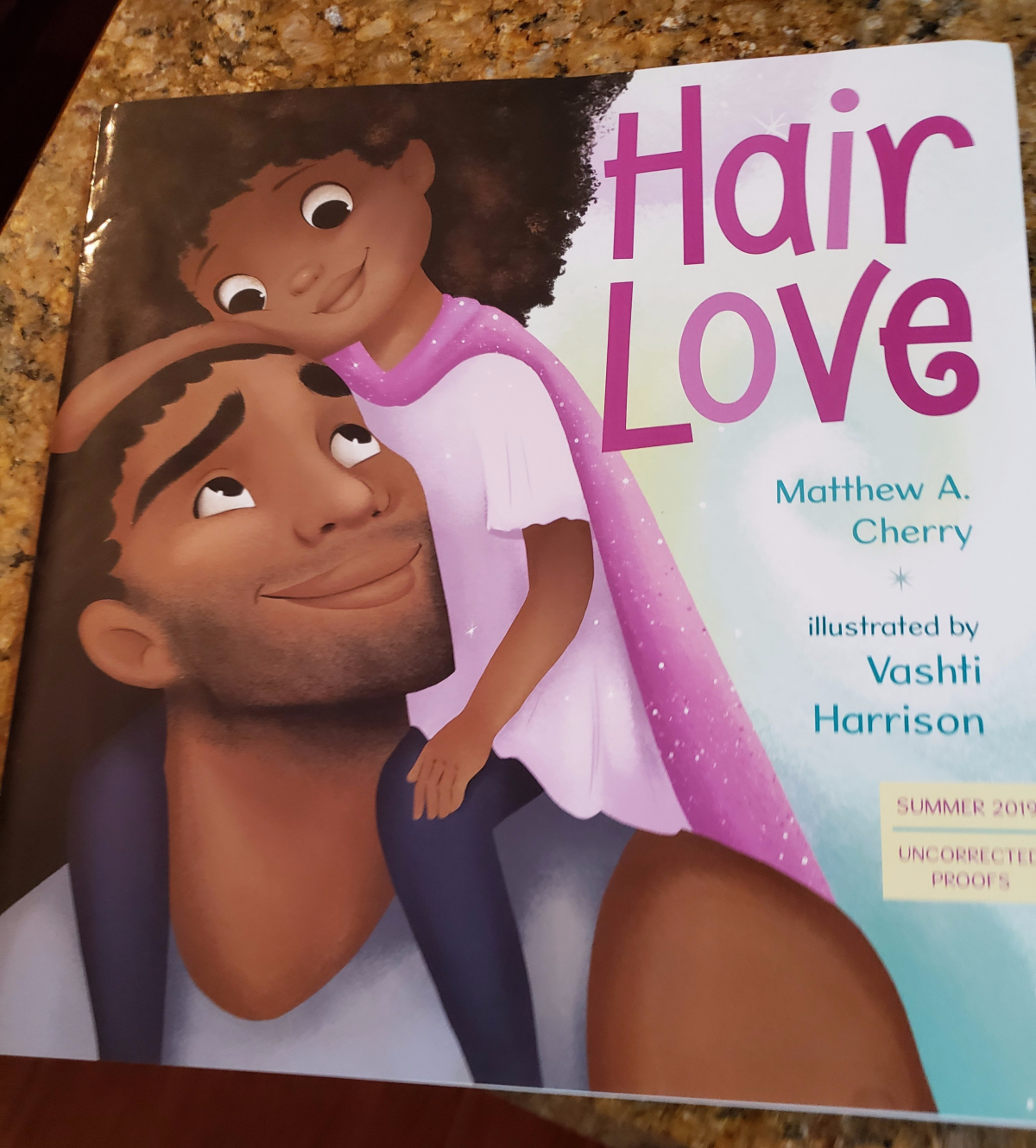 Since its release in 2019, the book has impacted a lot of lives as it promotes individuality and loving relationships. This book is now also an Academy-Award Winning Short Film.
Writer: Anna Dewdney
If you are looking for a soft and calming book to help your child settle down into a nap, pick this book. The Llama Llama Red Pajama is a small tale that unveils the story in a soothing rhyme. It is considered one of the best books for 3-year-olds as it comforts the child and helps with anxiety.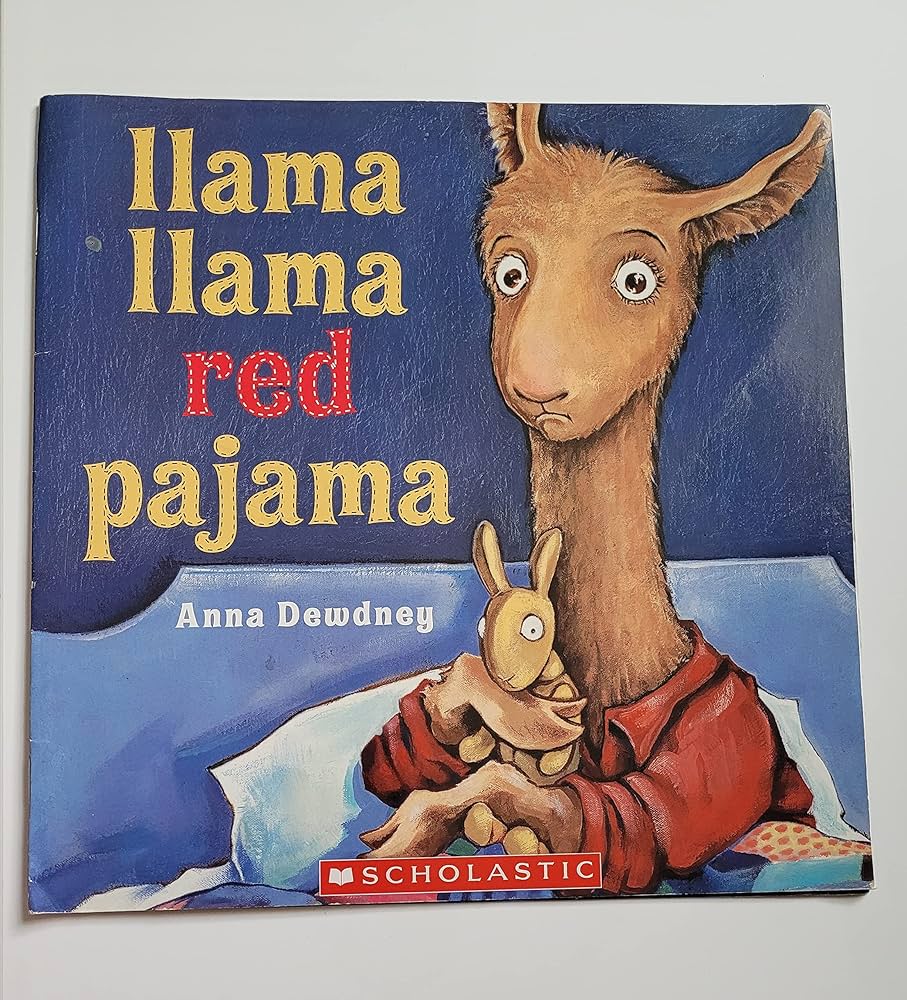 The book is a great testament to parents' love for their children. It gives a sense of reassurance that even though their parent may be a little late, they will always be there.
Writer: Antinuke & Angela Brooksbank
A book with a beautiful visual aesthetic, as well as an interesting storyline, is Catch That Chicken! With what seems like a Nigerian setting along with the rustic village imageries, your child's imagination will never get stunted. The different colors on the page, as well as the interactions, make for an engaging read.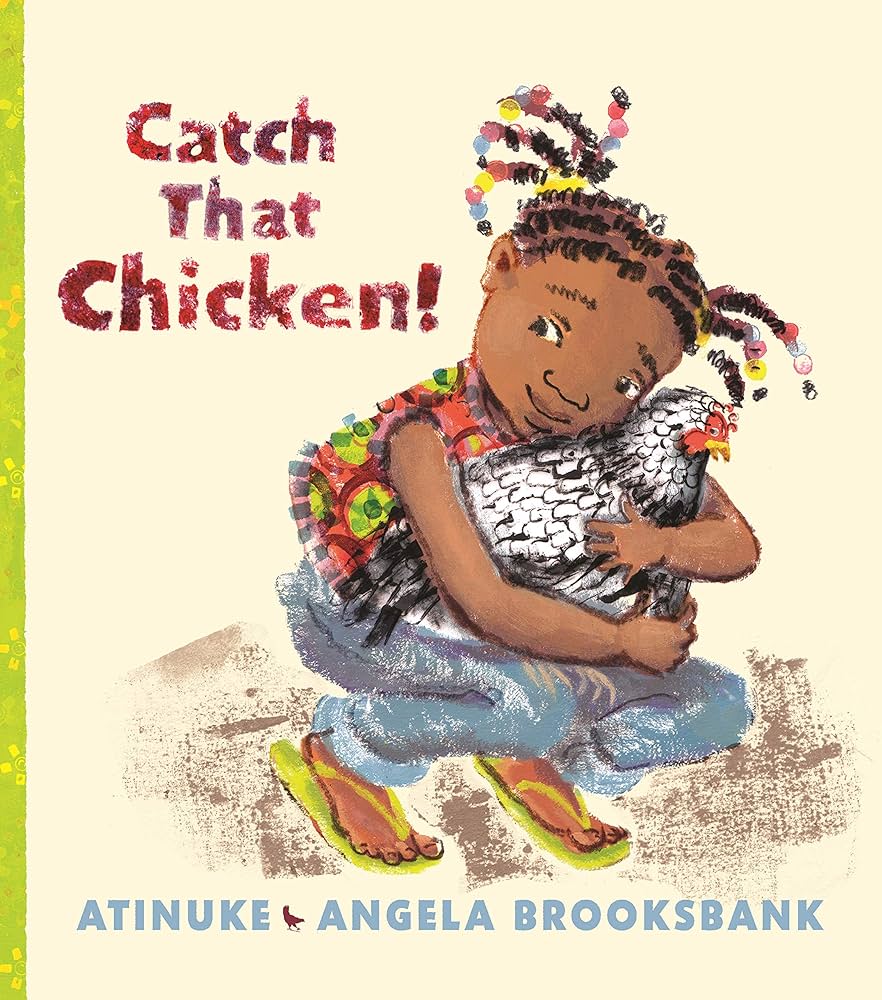 As you delve into the story of Lami and her chickens, you see the ups and downs of her life. From spraining her ankle to chasing the chickens, the tale is one of fascination. But the ending is sweet and will help you bond with your kid.
Writer: Ashley Bryan
Among the best books for 3-year-olds, this story comes with beautifully illustrated birds of different colors and patterns. The plot revolves around a single bird with black wings that are gorgeous and reflect all the colors. Each bird is distinct, but only the Beautiful Blackbird has the color black on his wings, which makes him the most beautiful.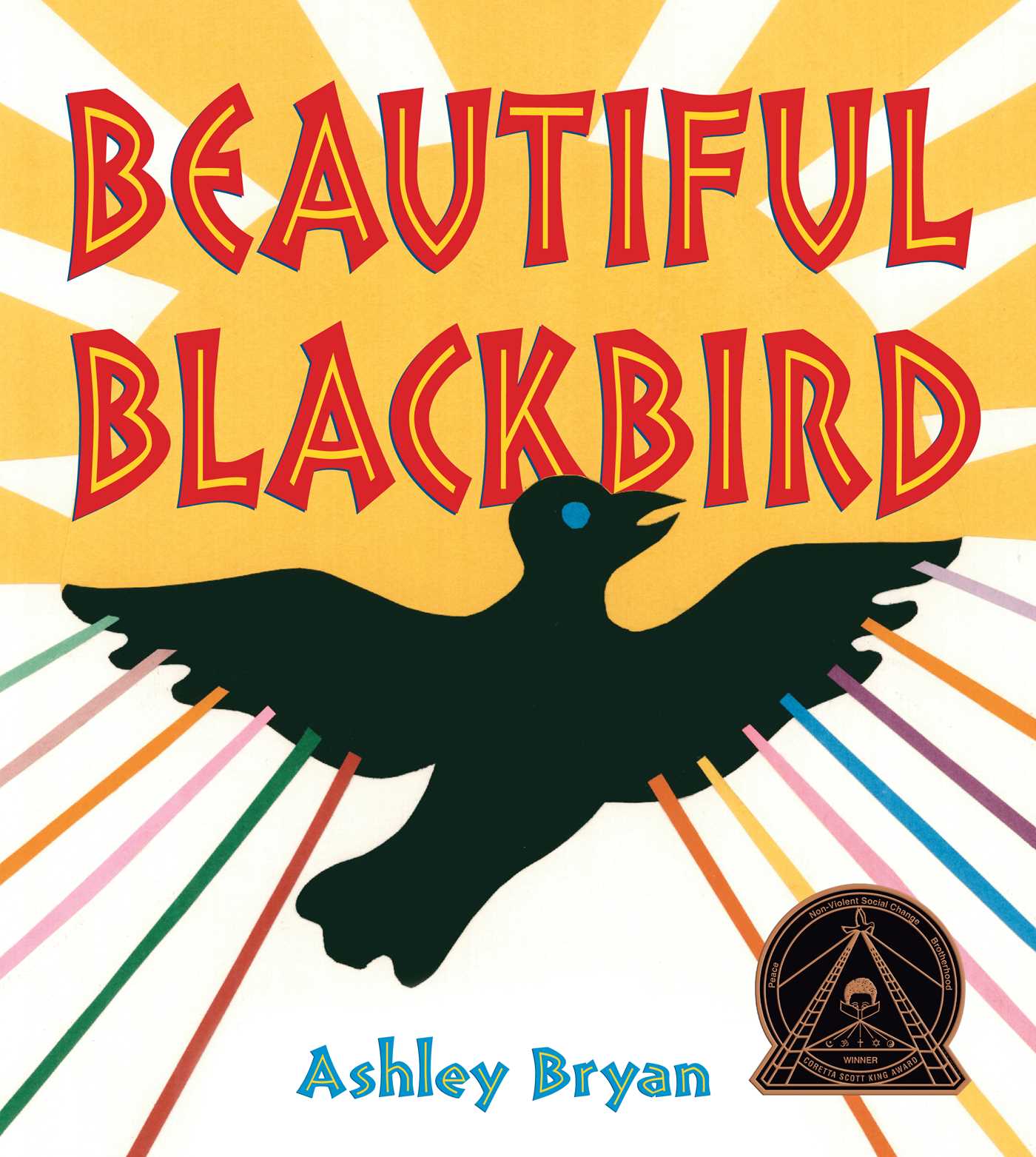 This is a tale from the Ila-speaking people of Zambia and captures the heart of every child. There is a subtle racial metaphor, but it also teaches self-love and the discovery of beauty within. But the aim is to make sure children don't associate the color black with scary or dull images.
Writer: Mercer Mayer
For a book that came out in 2021, All by Myself (Little Critter) has managed to maintain its popularity throughout the years. As a simple and sweet story, it imparts its message quite well and without any diversion.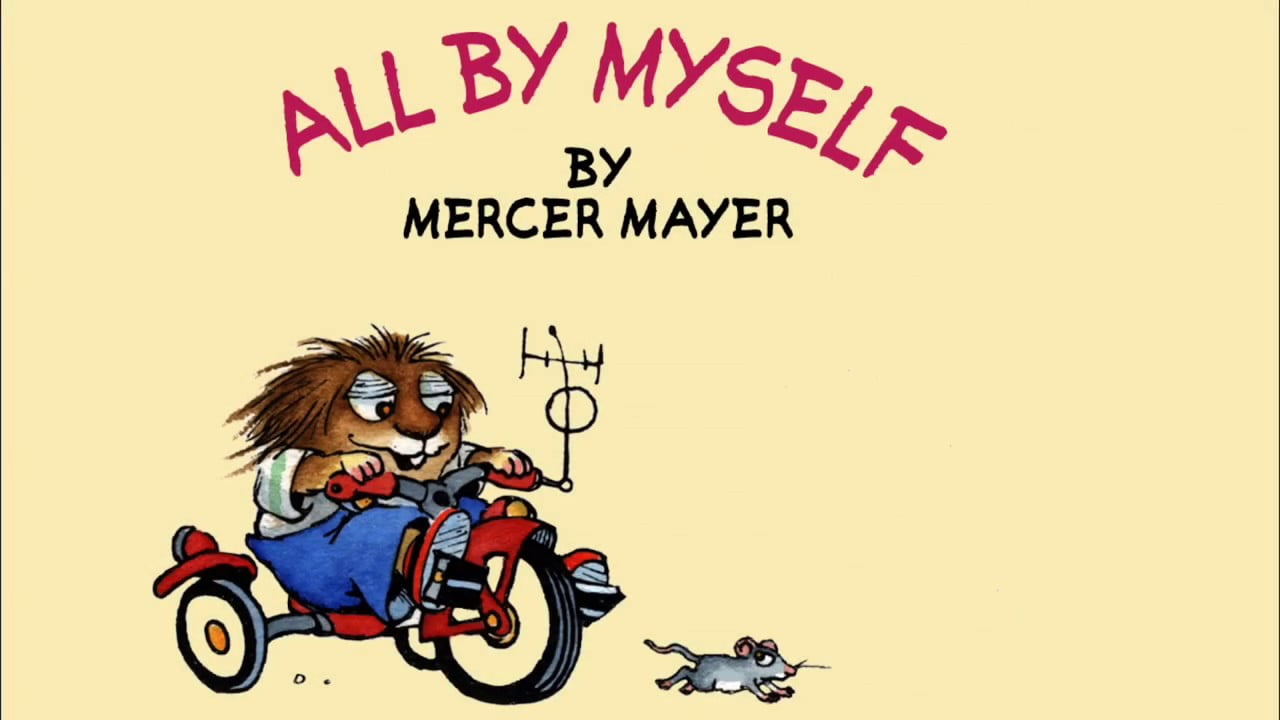 The plot revolves around a little critter who shows children how capable they can be if they put their minds to it. From tying his shoes to pouring his drink, little critter does it all. The tasks are shown to be completed imperfectly, but the lesson to take away is the attempt.
Writer: Herve Tullet
If you are looking for a book that will engage your toddler by themselves, Tullet's Press Here is a safe buy. It is one of the best books for 3-year-olds as it imparts essential knowledge in a lighthearted manner. The book teaches your child to count, follow directions, mix colors, and watch for patterns.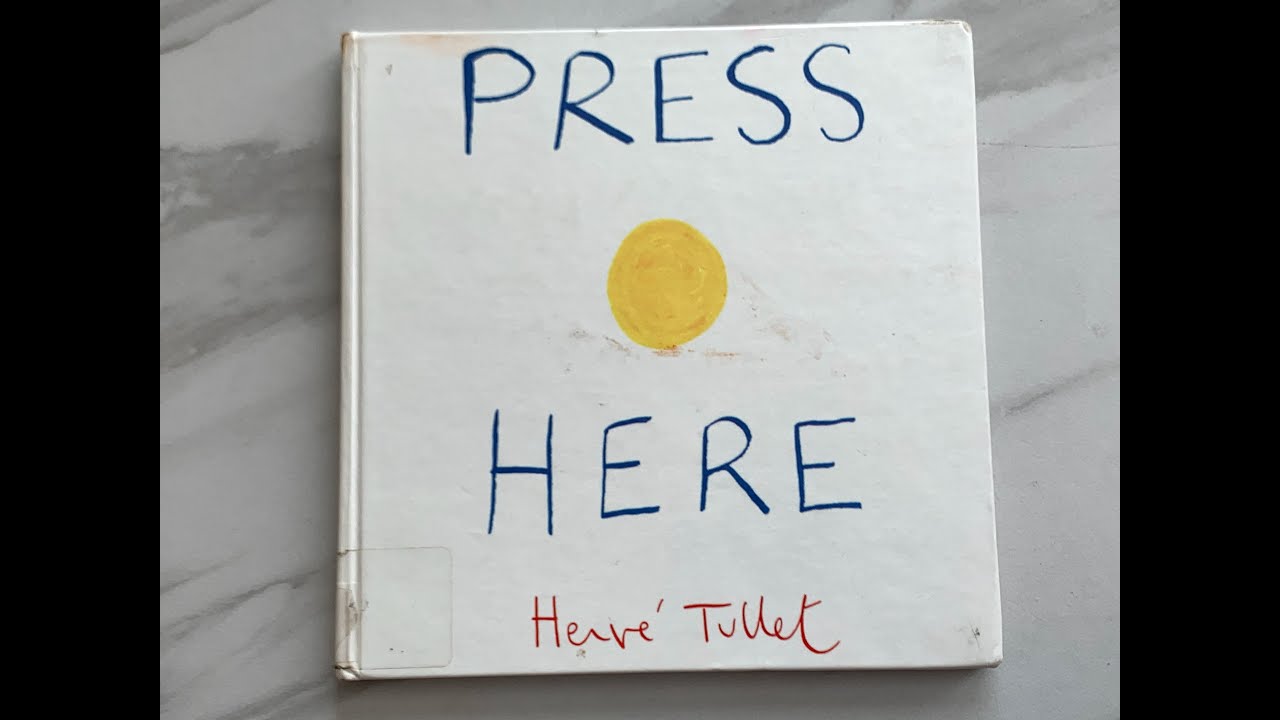 This fun and interactive book will become a bedtime staple, and it invites your child's full attention. The kids can touch, poke, shake, and blow on the pages to see the magic before starting all over again.
Writer: Sam McBratney
A book about the unconditional love between parents and their children, Guess How Much I Love You, is something to behold. It is a quintessential classic that is ideal for every 3-year-old's library. The text is sentimental and moving and is sure to impact everyone. The gentle humor makes it a fun read in simple, kid-friendly words.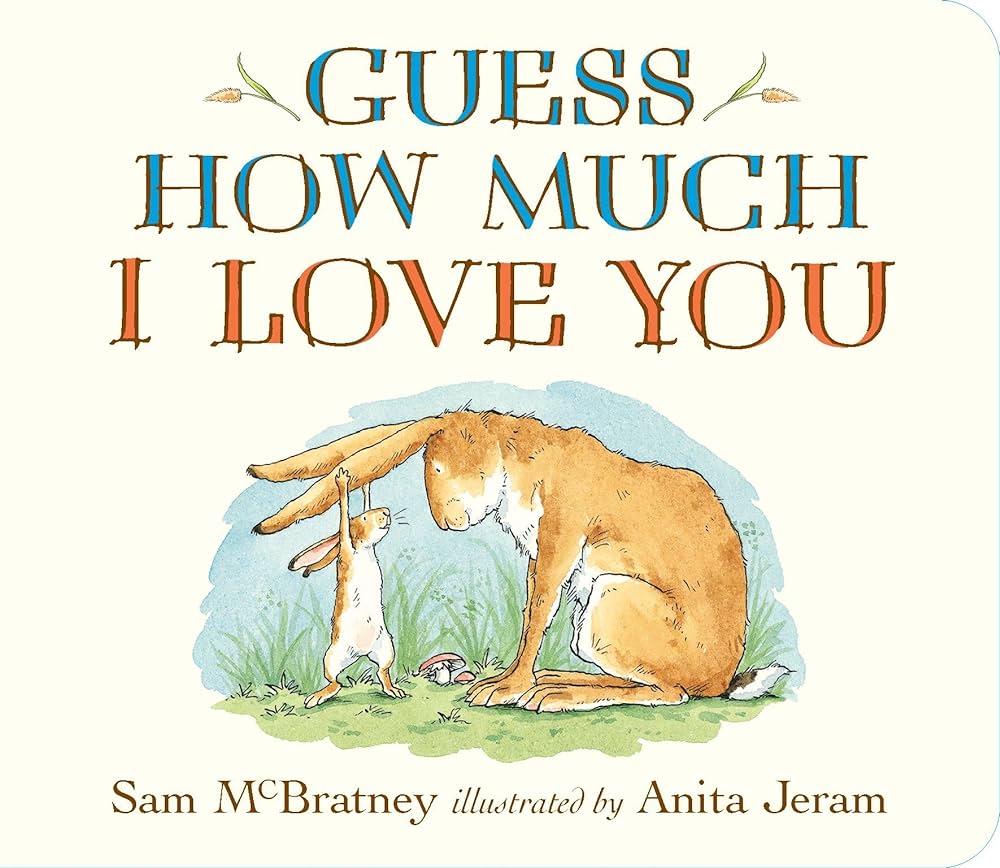 The plot revolves around Little Nutbrown Hare, and the pair of father-son rabbits are perfect bedtime companions. The details in the illustration, the facial expressions, and even the smallest gestures are made with soft watercolors.
Writer: Adam Rubin
The title of the book Dragons Love Tacos itself will make your kids want to read. It is a #1 New York Times bestseller for a reason, as it enthralls children with adventure. From tasty tacos to wondrous dragons, a combination like that is hard to ignore.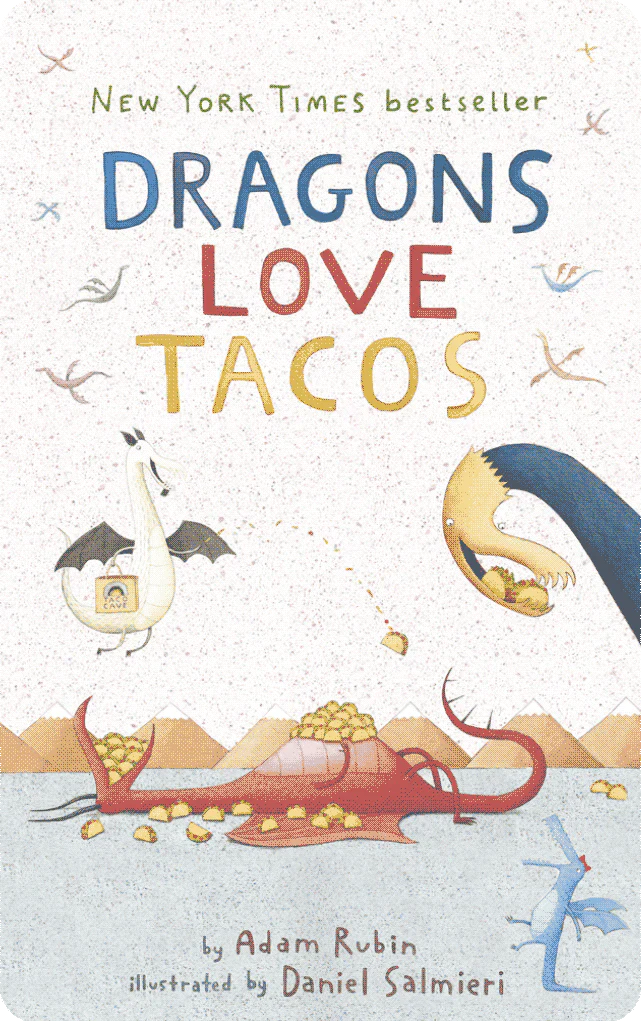 The silliness of the book goes on for a ride as the dragon that hates spicy salsa eats more and more tacos. As one of the best books for 3-year-olds, it is a tale of lunacy with some underlying parables. But overall, it is a fun tale that will make your children laugh and laugh.
Writer: Ann Whitford Paul
A great nursery book that will be a treat for your children at bedtime is the classic If Animals Kissed Good Night. In soothing rhymes, the author writes about how the different animals in the animal kingdom would kiss goodnight. From peacocks and chicks to sloths and even pythons, the imagery is vivid and dreamy.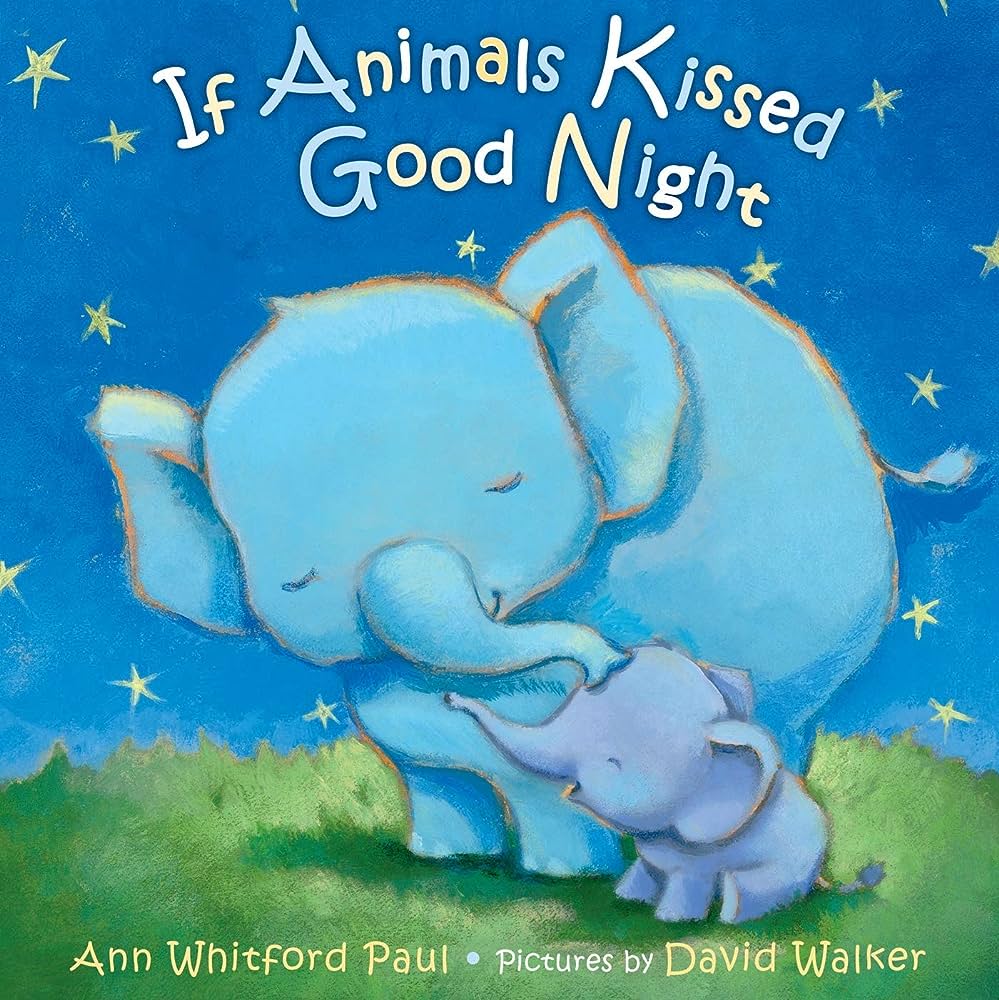 The book is not just a fun read, but it gently imparts knowledge to the reader. Your child will get to know all about the animals' names and the features that set them apart. The simple illustrations also create a soft impact on the little ones.
Writer: Watty Piper
The Little Engine That Could is a classic that has been popular since the time of our grandmothers. Since its release in 1930, there have been a lot of editions in print, and you could grab any for collection. The lovely tale is of a little blue engine that, despite its size, works hardest in bringing toys to the children.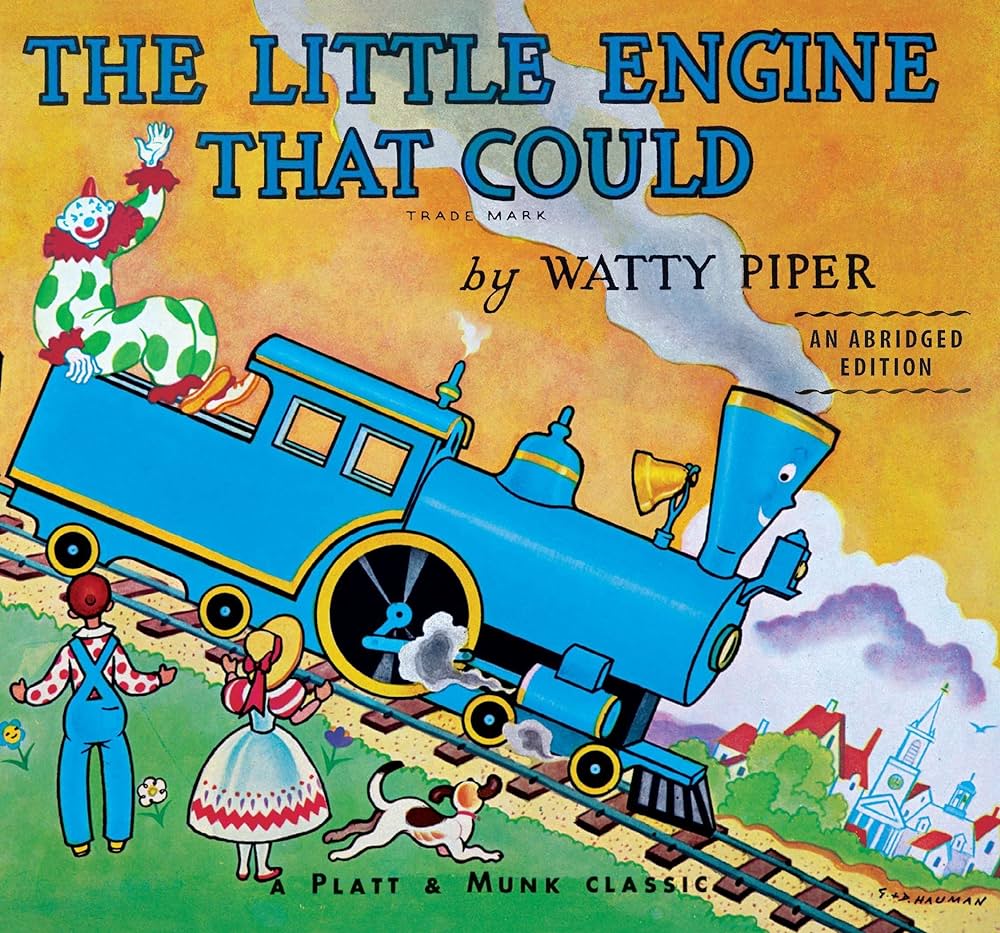 The book is sure to become a favorite among children because of the vivid depiction of the different toys. And even the adults will deem it to be one of the best books for 3-year-olds.
Writer: Anna Llenas
If you are looking for books that deal with emotional maturity, The Color Monster is a great way to go. It will teach your child the complexity of their emotions in a fun and subtle way. The easy text, along with the beautiful visuals, sends the message in a neat package.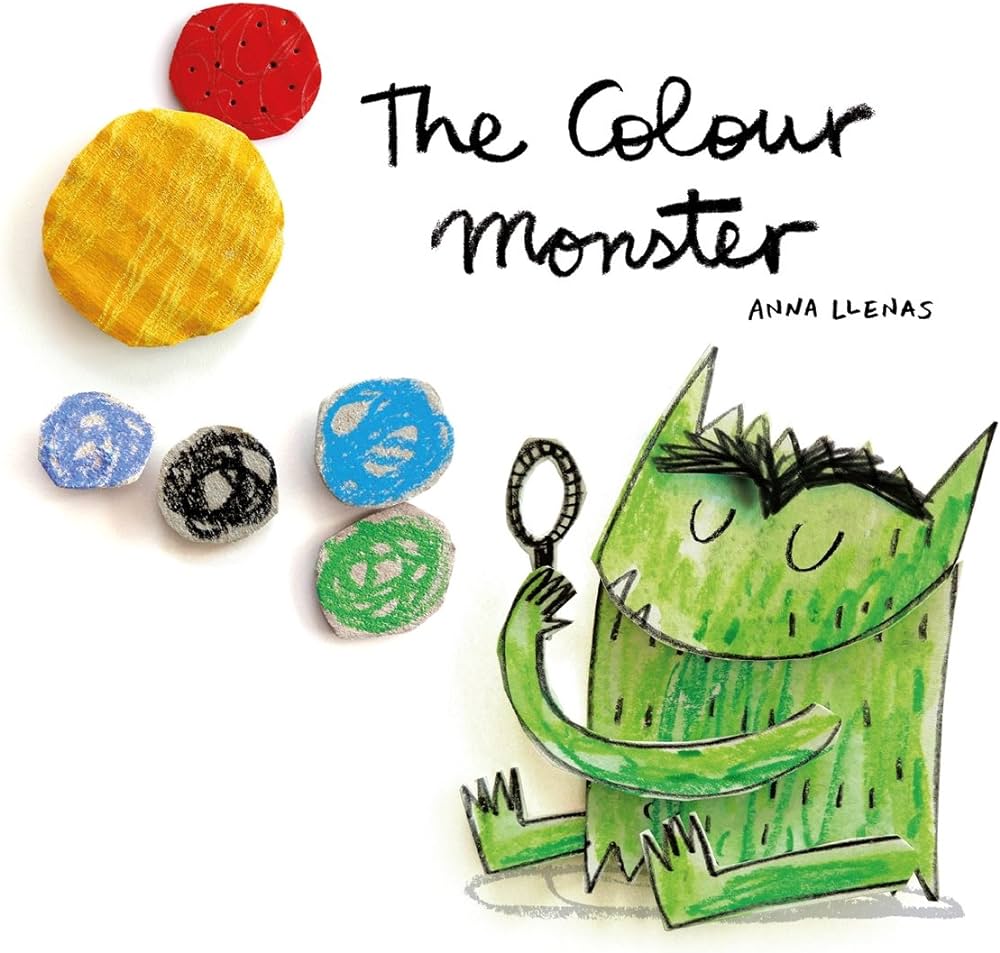 However, as with emotions, it is seen that often the visuals do not match the words. The book gives a nod at outer expressions and inner feelings as it discusses confusion and sadness cheerily.
Writer: Marcus Pfister
A good toddler's book would be simple yet teach them a little about the ways of the world. One such wondrous piece is The Rainbow Fish, which teaches them friendship. The tale is about a lovely fish with beautiful silver scales who does not want to share them. But soon, he realizes that being selfish makes him lonely and unhappy.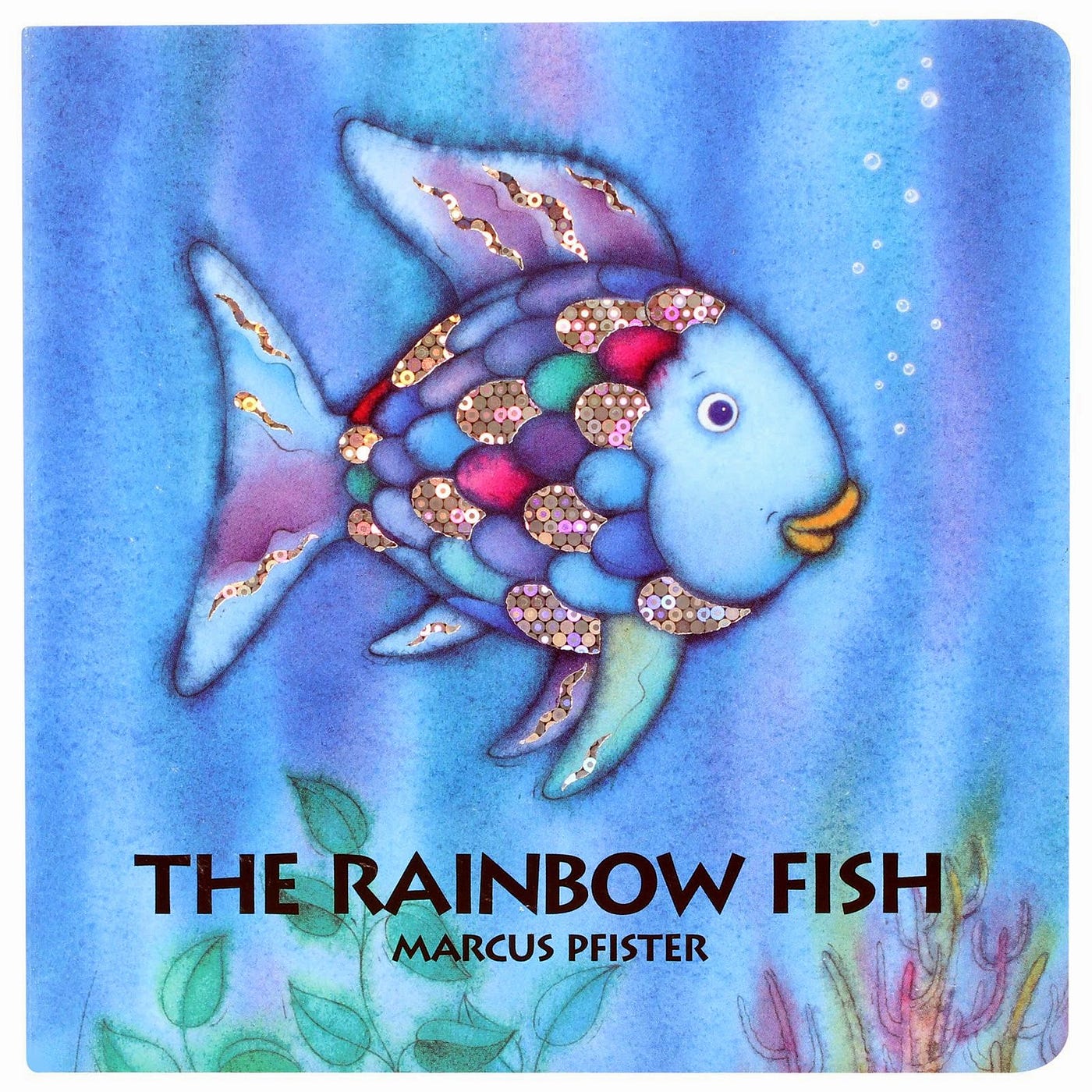 The book is considered one of the best books for 3-year-olds because of its simple message. The Shiny Fish teaches children the joy of sharing and how it is not just a good deed.
Writer: Brianna Caplan Sayres
Another way to introduce your toddler to new concepts and ideas is by getting diverse books. For example, the book Where Do Diggers Sleep at Night? Is all about the trucks that can be seen on the road. It will help your kid recognize the object when they see that in real life.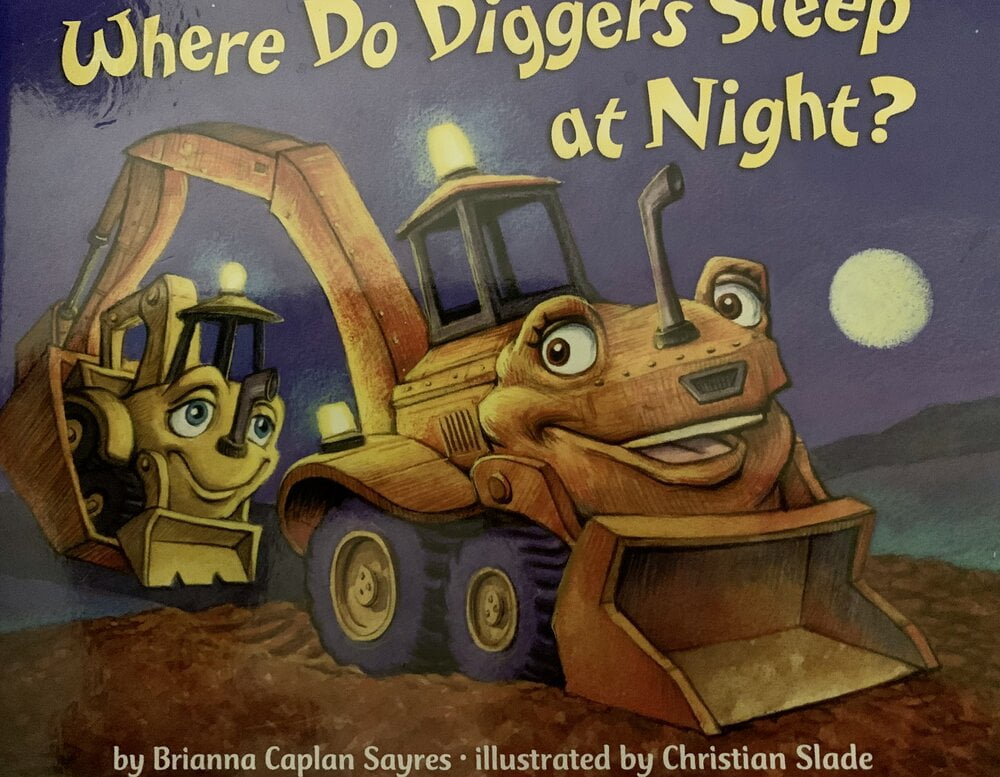 The plot of the tale is a sweet one, full of sweet notes and comforting couplets. From fire trucks to garbage trucks, this book teaches them about big machines with gentle humor and pretty images.
Writer: Julia Donaldson
The Gruffalo is the perfect read-aloud story for most occasions. It is entertaining and imaginative, and the rhyming text is a joy to behold. The beautiful illustrations, too, will make your child laugh. The story revolves around Gruffalo, a monster that every animal is afraid of. But when a mouse comes across this creature, it uses wit and cleverness to scare away the monster.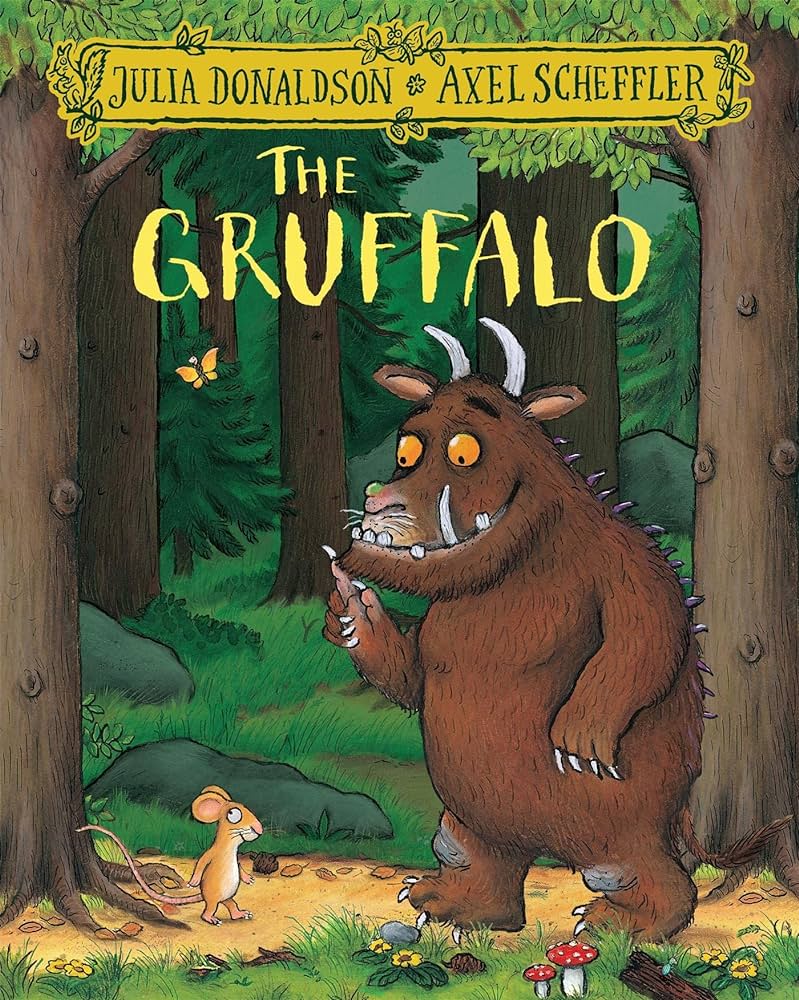 This book is one of the best books for 3-year-olds because of the simple message it imparts. The tale is intended to be scary, but the ending just makes it loveable.
Writer: Munro Leaf
Since its first release in 1936, The Story of Ferdinand has made its way into the hearts of generations. The book is simple, with a touching storyline that children enjoy even as adults. And even with its sense of the ridiculous, the text, along with the pictures, creates an irresistible appeal.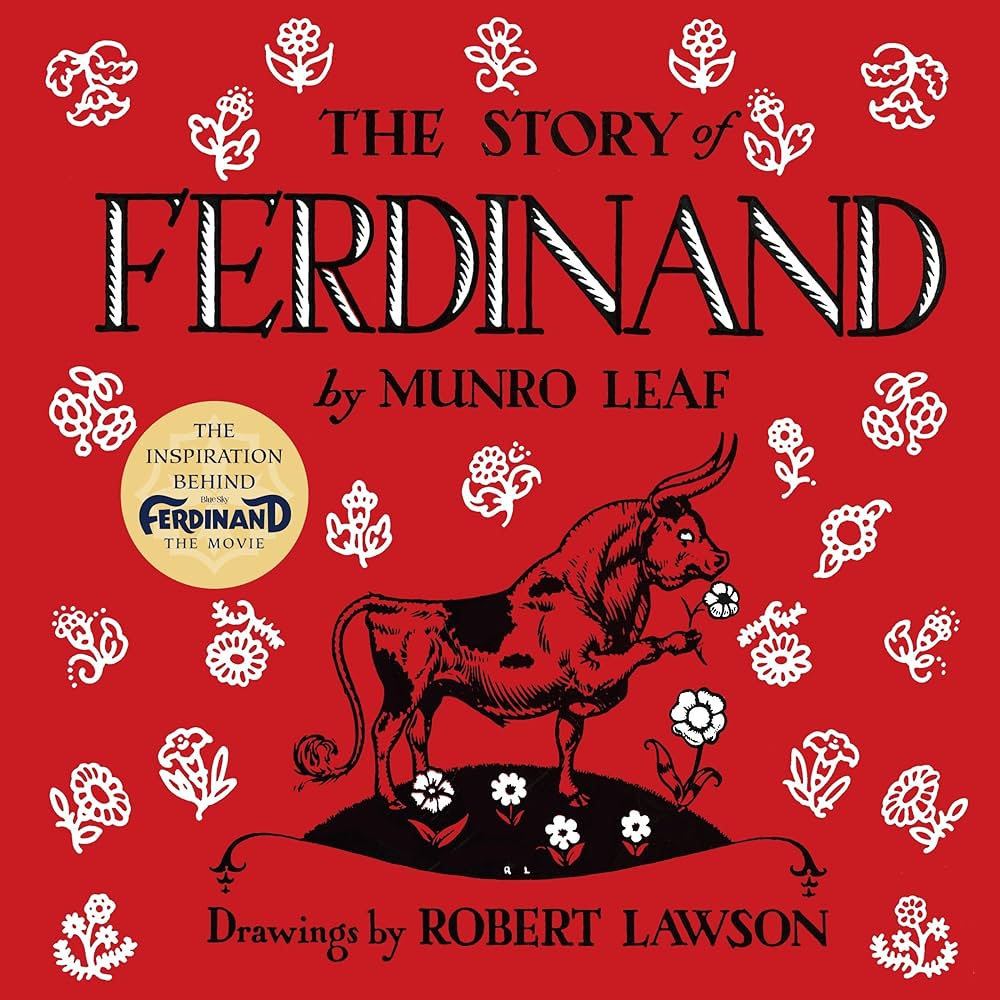 The plot revolves around a little bull, Ferdinand, who has the mildest temperament of all. His love of smelling the flowers and sitting down makes a peaceful ambiance at reading time.
Writer: Todd Parr
A book made with wit and wisdom, Parr's It's Okay to Be Different is a testament to acceptance. It will help your little kid remember that being themself is the best they can be. It is a lesson about society and how understanding diversity is important for growth, even in the early years.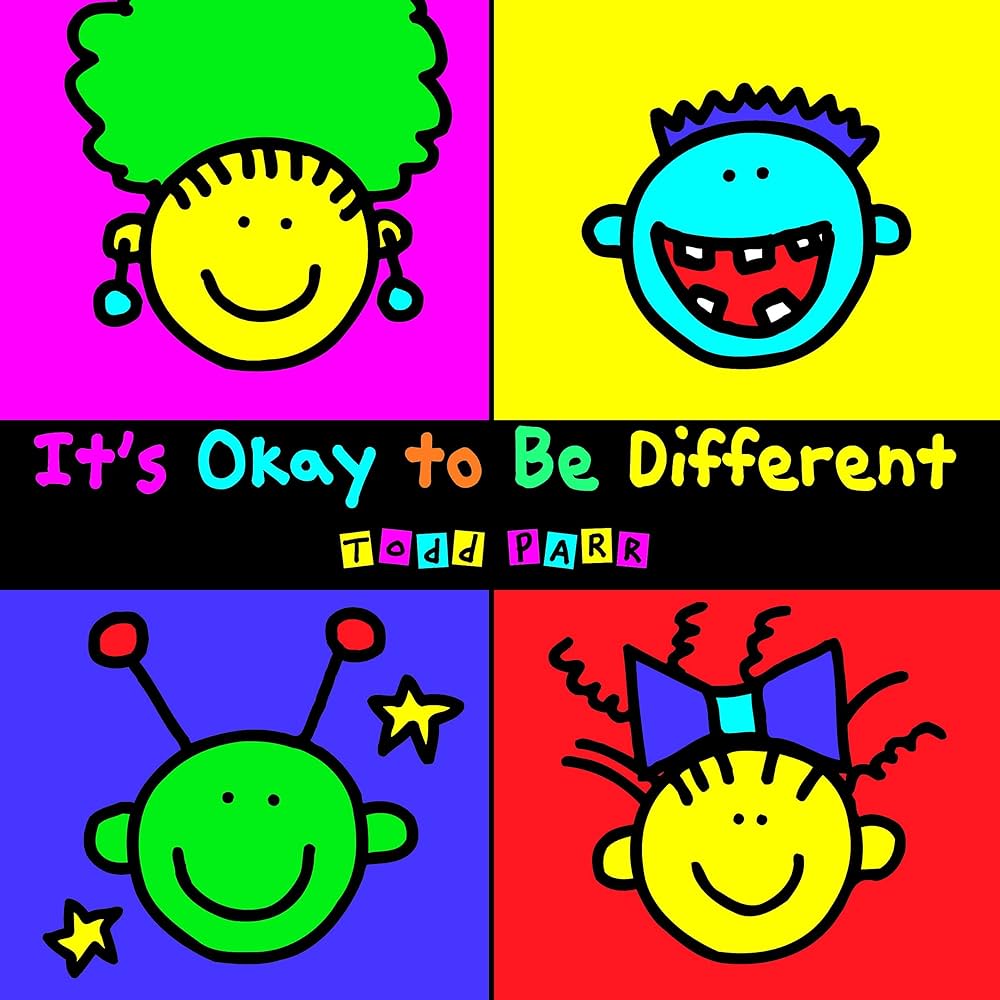 This book is among the best books for 3-year-olds as it focuses more on the child and their emotions. Solid colors and beautiful images it reinforce the idea that distinctions that make us individuals also make us special.
Writer: Richard Scarry
Scarry's Cars and Trucks and Things That Go is all about the different kinds of transportation around us. As part of their cognitive development, children are taught to associate words with the objects they see. And with the help of this amazing book, they will have no problem distinguishing cars from trucks.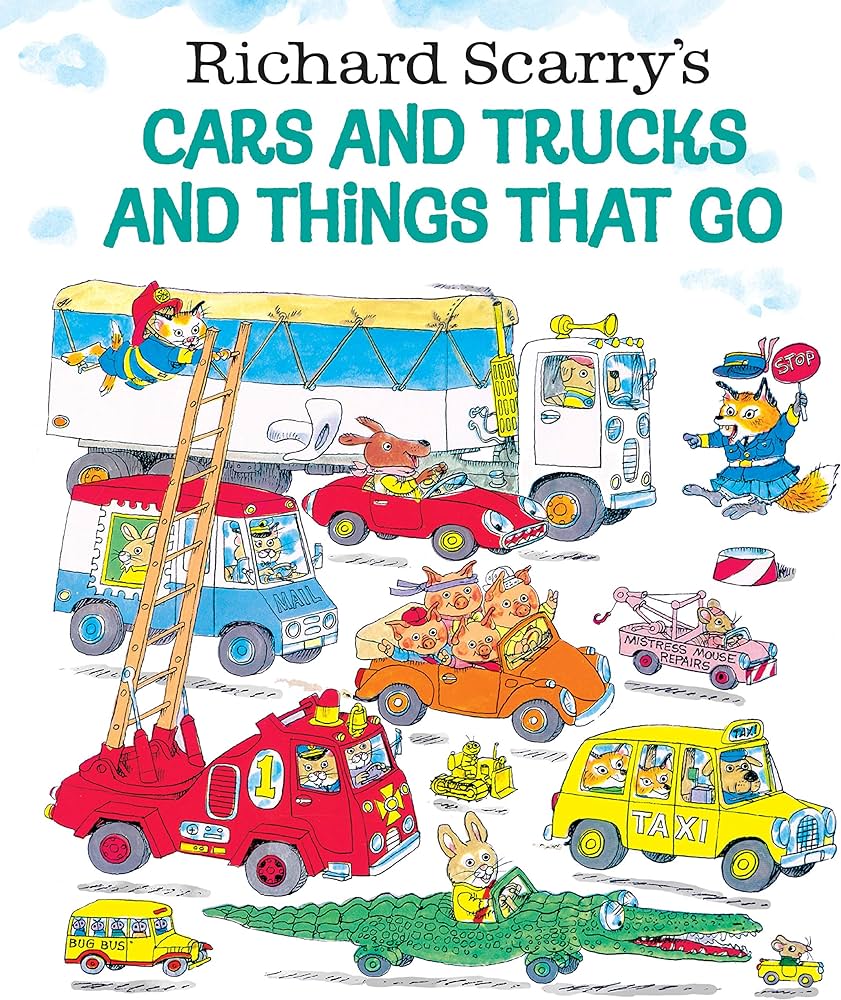 The imagery in the book is quite vivid and will interest kids to no end. From cob-like corn cars to pickle trucks, all the vehicles are distinctly marked for children's ease.
Writer: Cori Doerrfeld
A beautiful book on empathy, The Rabbit Listened is an excellent addition to the library for any toddler. As one of the best books for 3-year-olds, the story has now even become a New York Times bestseller. This book is perfect for helping your child connect with their nature and make them feel safe.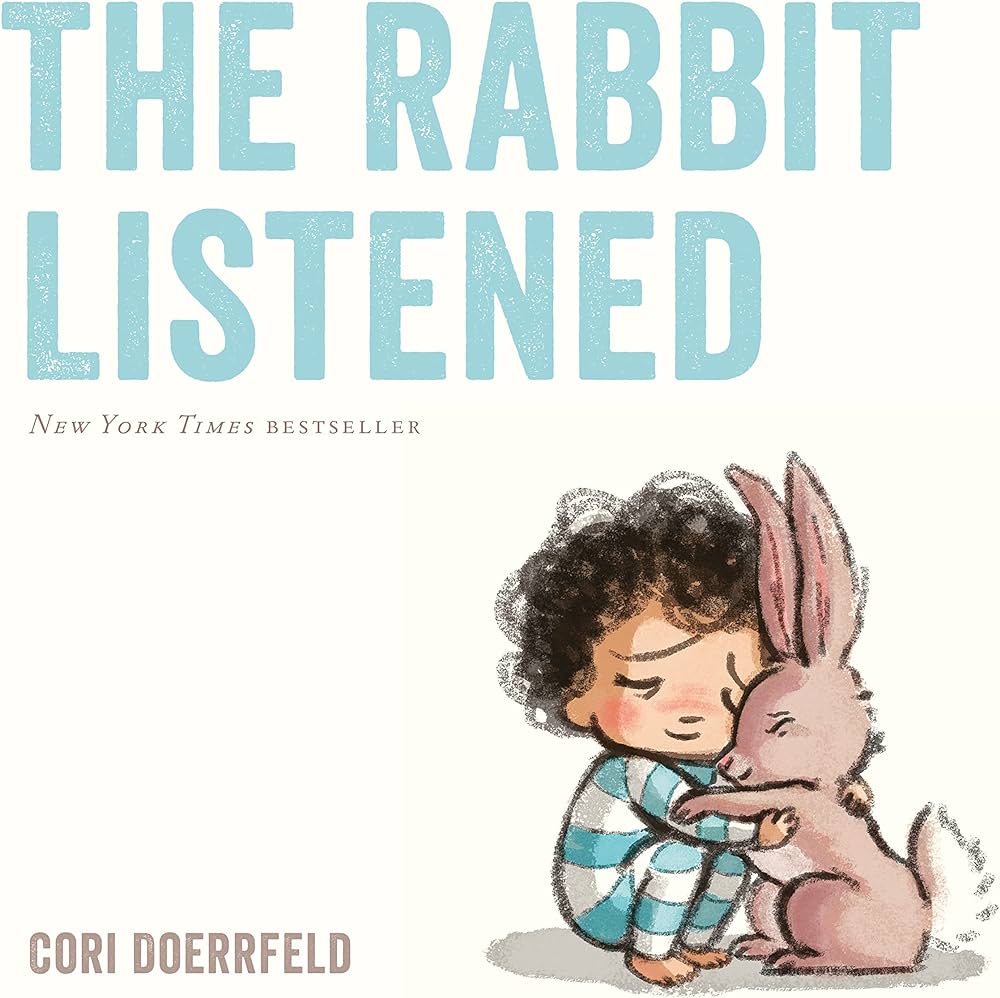 The story revolves around Taylor, a little child who gets the safe space to express every emotion they feel. The cuddly rabbit just listens and gives the child the space to deal with all of their complex feelings.
Writer: Draga Jenny Malesevic & Charlotte Brujin
For young children, the world is full of mysteries. They have a plethora of questions that adults seem to get tired of quite often. But in this book, we see the author tackle curiosity and seeking answers differently.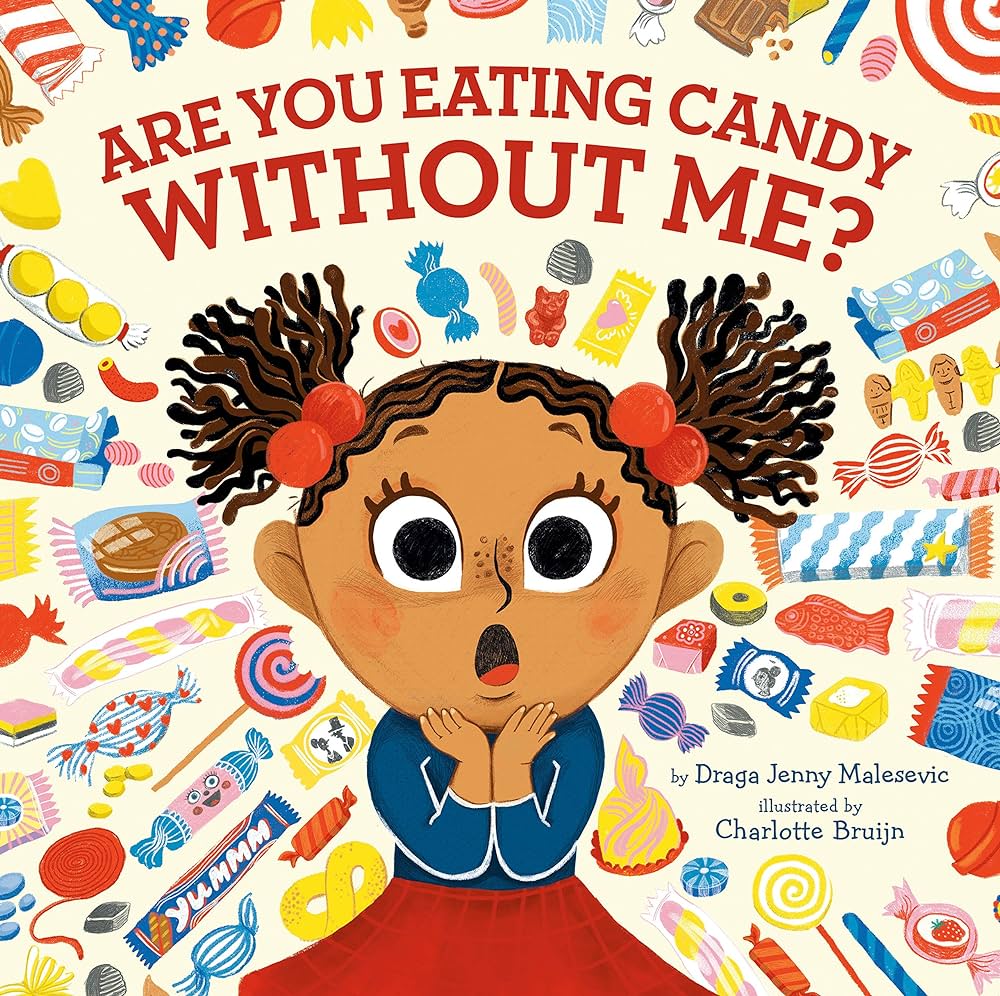 The plot is filled with diverse children who are determined to seek answers to all their questions. The questions range from different topics like rules and fancy parties, accompanied by hilarious images. But it ultimately culminates in the most important question of all: Are You Eating Candy Without Me?
Writer: Don Freeman
A simple and lovely story, Corduroy deals with the adventures of a little bear. After losing a button off of his dress, little corduroy goes in search of the right button through a department store. To him, the escalator is a big mountain to climb, and the rows and rows of beds are a palace. This tale will help your child imagine and recognize all the different stores and the elements they sell.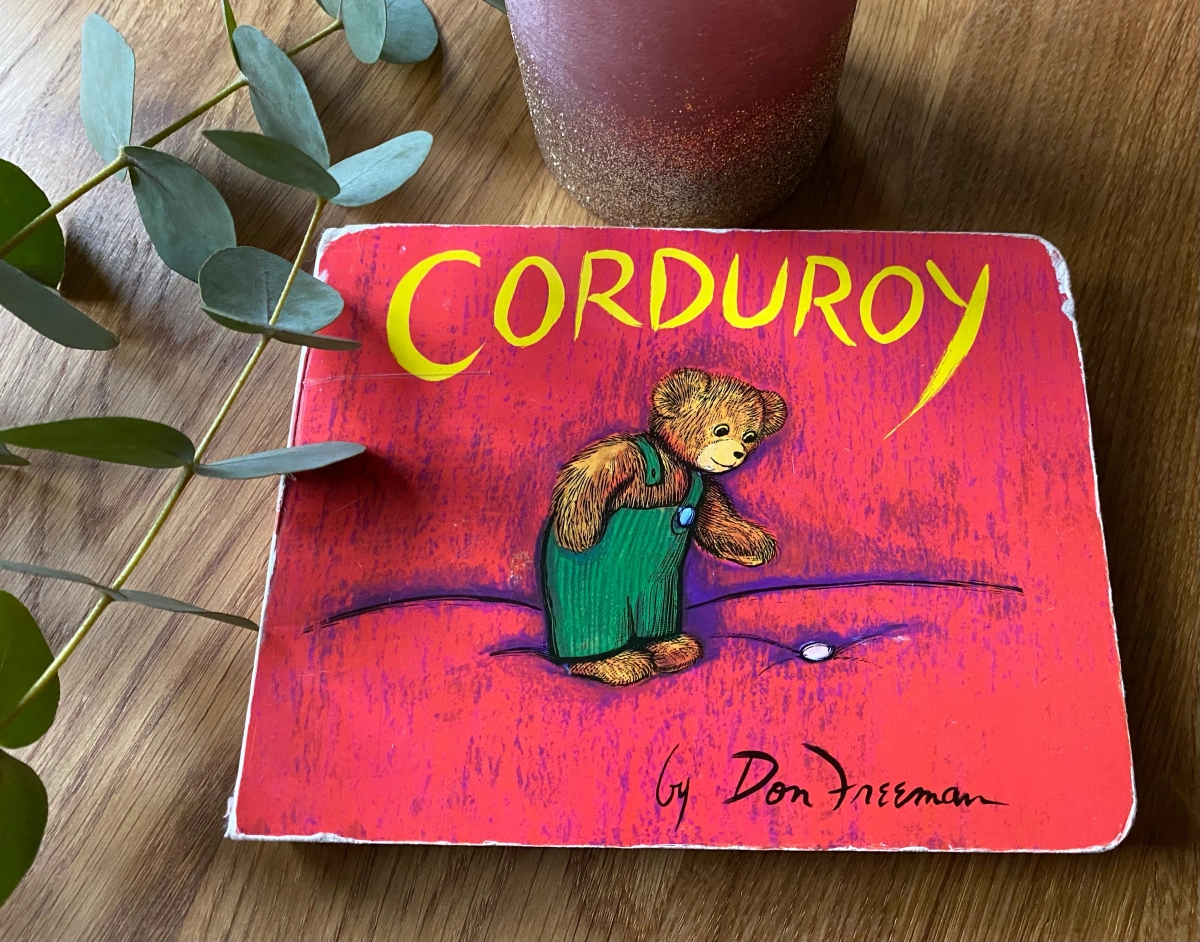 Corduroy celebrated its 50th anniversary in 2018 and has never been more popular among children. The little teddy bear has made its mark as one of the best books for 3-year-olds.
Writer: Dr. Seuss
The last book on this list is the popular story of The Cat in the Hat by Dr. Seuss. It is a highly imaginative tale told in simple language, and the illustrations match the set perfectly. The story is about a cat and his troublemaking friends who go on wild romps.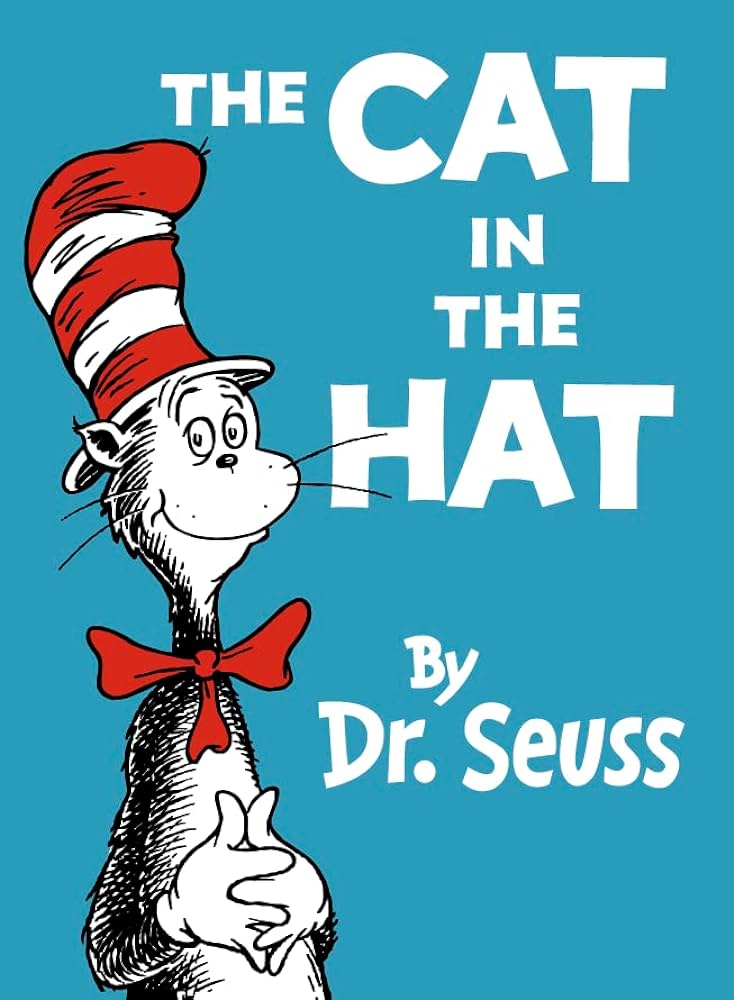 Dr. Seuss is known for lovely stories that cater to toddlers. But the Cat in his Wild Hat and Thing 1 and Thing 2 have a special place in the hearts of generations.
Wrapping Up!
The first few years of a child's life are important in a way that structures their very being. So, keeping track of their cognitive development is paramount, especially at the impressionable age of 3.
And the most prominent way to make sure your child is growing up as they should is with books. With the best books for 3-year-olds, your child is sure to have an amazing time learning.
You can start with classic toddler books like The Cat in the Hat and The Story of Ferdinand. And then move on to more thought-provoking ones like It's Okay to Be Different.
The choice is purely personal, as each of these is engaging and beautiful. And don't forget to comment below to let us know all about your favorite storybook as a child!
Frequently Asked Questions
How Many Books Should I Read to My 3-Year-Old?
You can start the practice of reading to your child at a young age by adding books to their routine. At first, your child will not understand every word of the book you are reading to them. But the practice will prepare them for the future when they see these words in print form at school. To build this habit, try reading as much as 5 times a day.
How Do I Choose a Book for My 3-Year-Old?
There are quite a few things to consider while choosing the best books for 3-year-olds. For one, books with songs and repetitive verse poems are always a good idea. Get a book that is fairly simple and predictable, with words repeated often. A book with lots of pictures with corresponding text is perfect for their enjoyment.