Top 20 Books for 2 Year Olds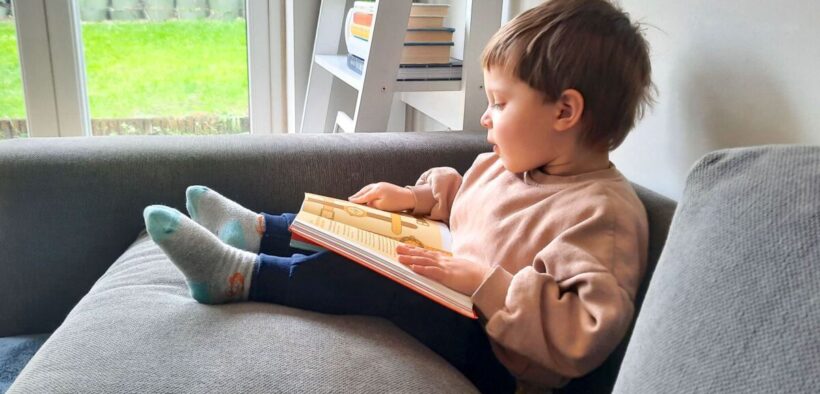 Reading to kids under the age of 2 is a beautiful way to introduce them to the world of literature and foster early language development. You can think about how you are not wrong, but then they do start understanding things, and pictures and words complement their growth and love for books.
Making kids read books sparks their curiosity. Books with hardcover and thick pages are perfect for kids as they are quite sturdy, and their guardians can enjoy reading without worrying about damaging the pages.
The best books for 2-year-olds are usually filled with repetitive phrases, rhymes, and captivating illustrations. The books contain everyday stories about everyday experiences, animals, shapes, colors, and emotions that capture their attention and interest them.
Reading with kids is a great bonding experience for kids and parents both. It allows them to interact with each other and have interactive conversations.
Best books for 2-year-olds can be different for different kids as each one is unique but below are the 20 books that almost all kids enjoy reading and help them learn new things.
Incredible Best Books for 2-Year-Olds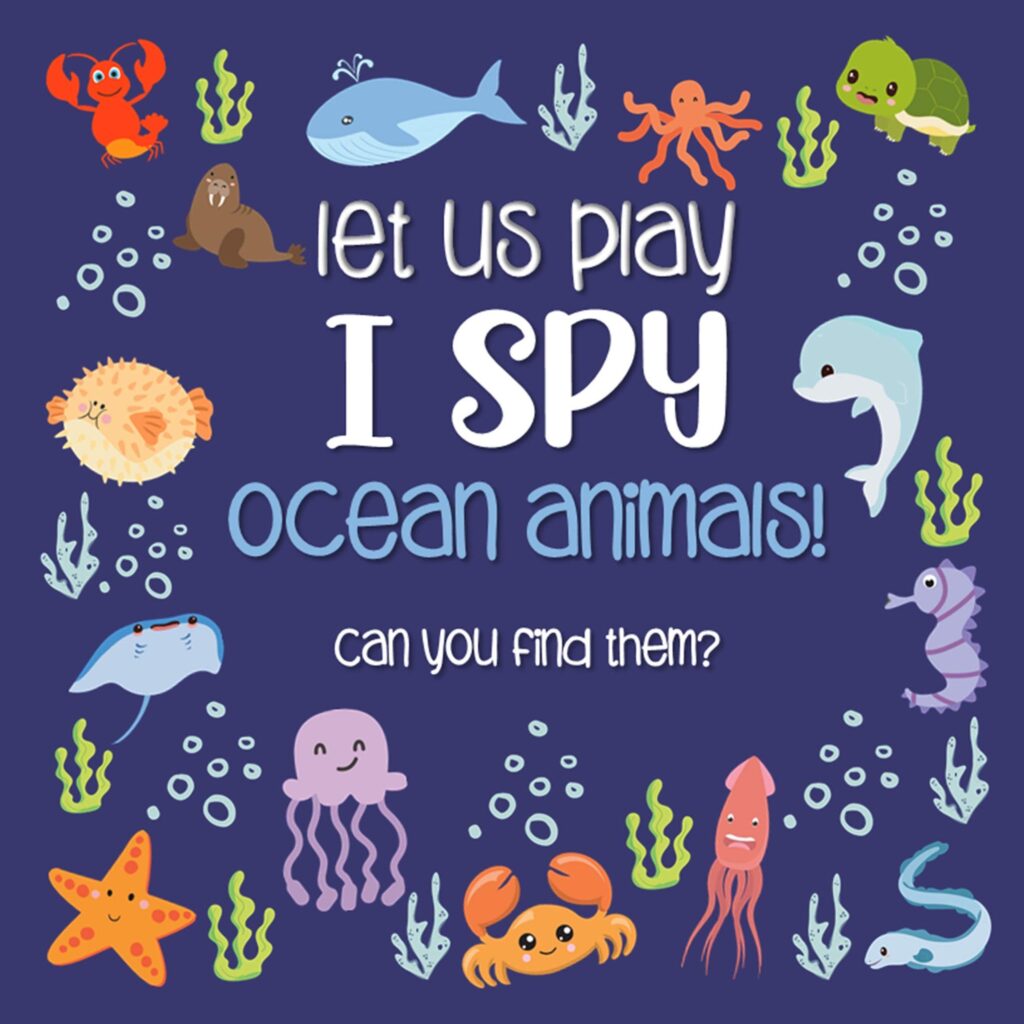 "I Spy Ocean Animals" is an engaging picture puzzle book made especially for kids. It is one of the best books for 2-year-olds as they are packed with captivating illustrations; this interactive guessing game helps young minds to see and learn about a variety of sea creatures.
With the help of simple rhymes and colorful images, kids can uplift their observation skills while having fun guessing and identifying the animals. The book's fun approach fosters cognitive development and helps with vocabulary growth easily and interestingly.
The book is a great start if you are looking to introduce your kid to the world of words and imagination.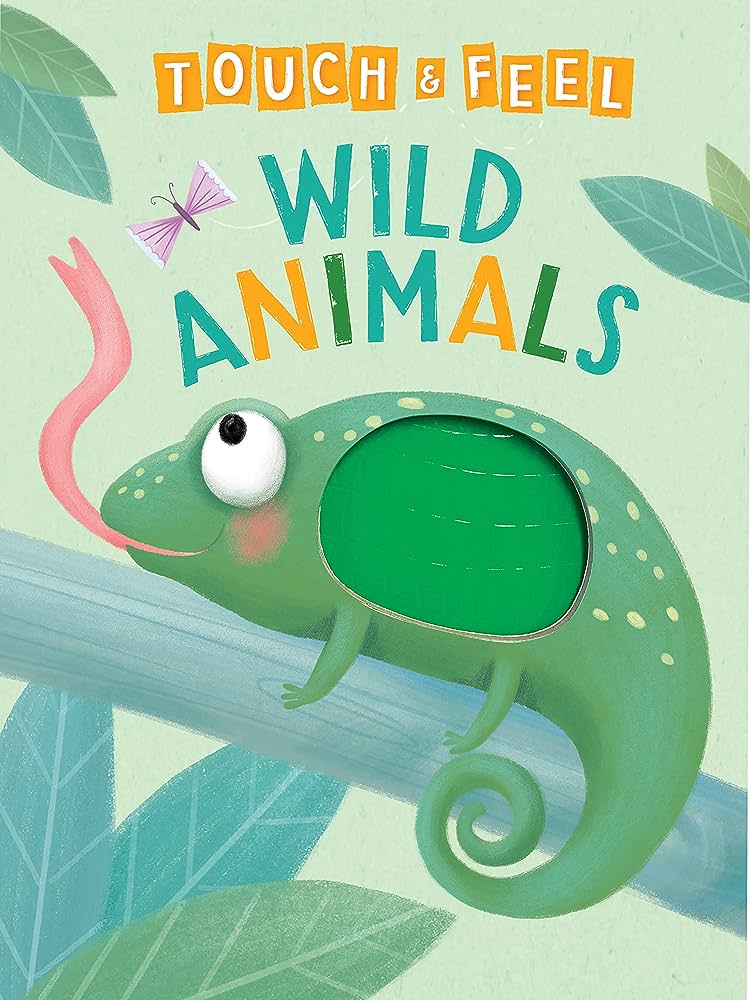 "Wild Animals: A Touch and Feel Book" is a joyful and interactive experience for toddlers. With its eye-catching illustrations and different textures on each page, this book allows little ones to explore the world of wild animals through touch. From soft fur to bumpy scales, kids can understand the unique textures of various creatures.
As they have fun with the book, they develop their awareness and tactile skills. The pages of the book introduce young readers to a wide range of wild animals, increasing their curiosity about the natural world. The book provides an engaging and educational journey for toddlers and preschoolers.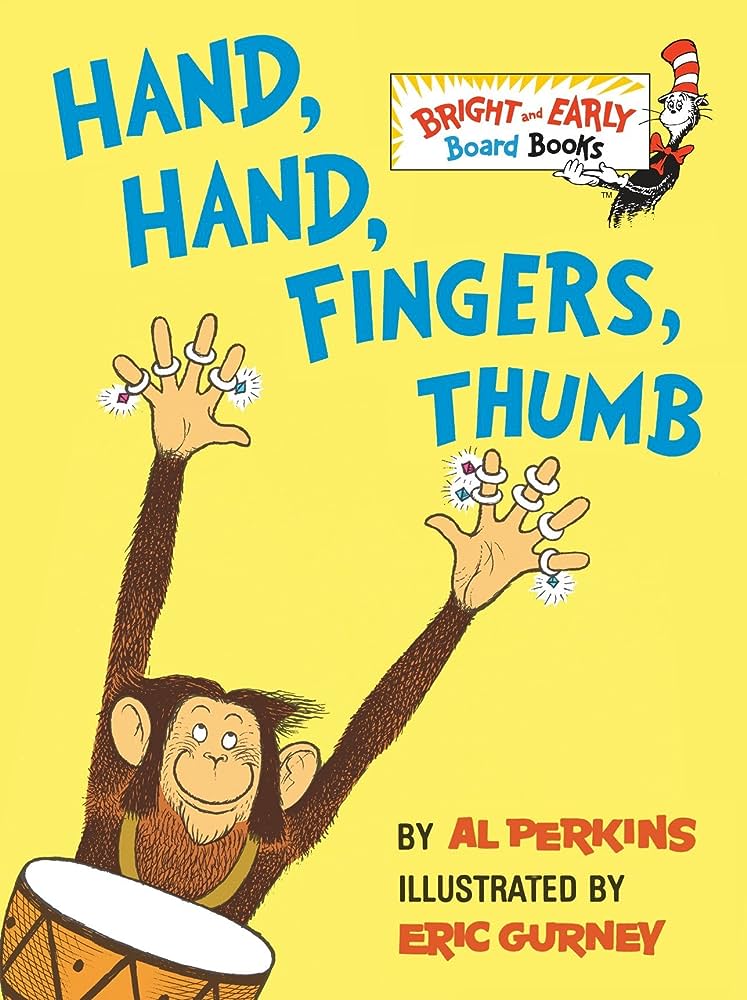 "Hand, Hand, Fingers, Thumb" is a rhythmic and evergreen children's book written by Al Perkins and illustrated by Eric Gurney. The book has just 100 words, and it is a delightful tale that takes young readers on a fun journey through the world of animals like monkeys and their rhythmic drumming hands.
The book's catchy text makes it ideal for toddlers and early readers to hop in the fun. Through its vivid and engaging graphics, children learn about different types of monkeys and their different activities.
The book is not only for entertainment but also promotes early language development and coordination skills, making it a favorite among young children and their caregivers.
"Clifford's Good Deeds" is a touching toddler book written by Norman Bridwell. It's a charming tale, the lovable and gigantic red dog, Clifford, goes out on a mission to perform good deeds and help others in his community. With just 100 words, the book follows Clifford as he brings joy and happiness to everyone around him through his nice actions.
With colorful graphical representation and simple language, young readers learn valuable lessons about empathy, compassion, and the importance of being helpful. It is an amazing read-aloud that leaves a long-lasting impression on children, teaching them the importance of spreading kindness in their own lives.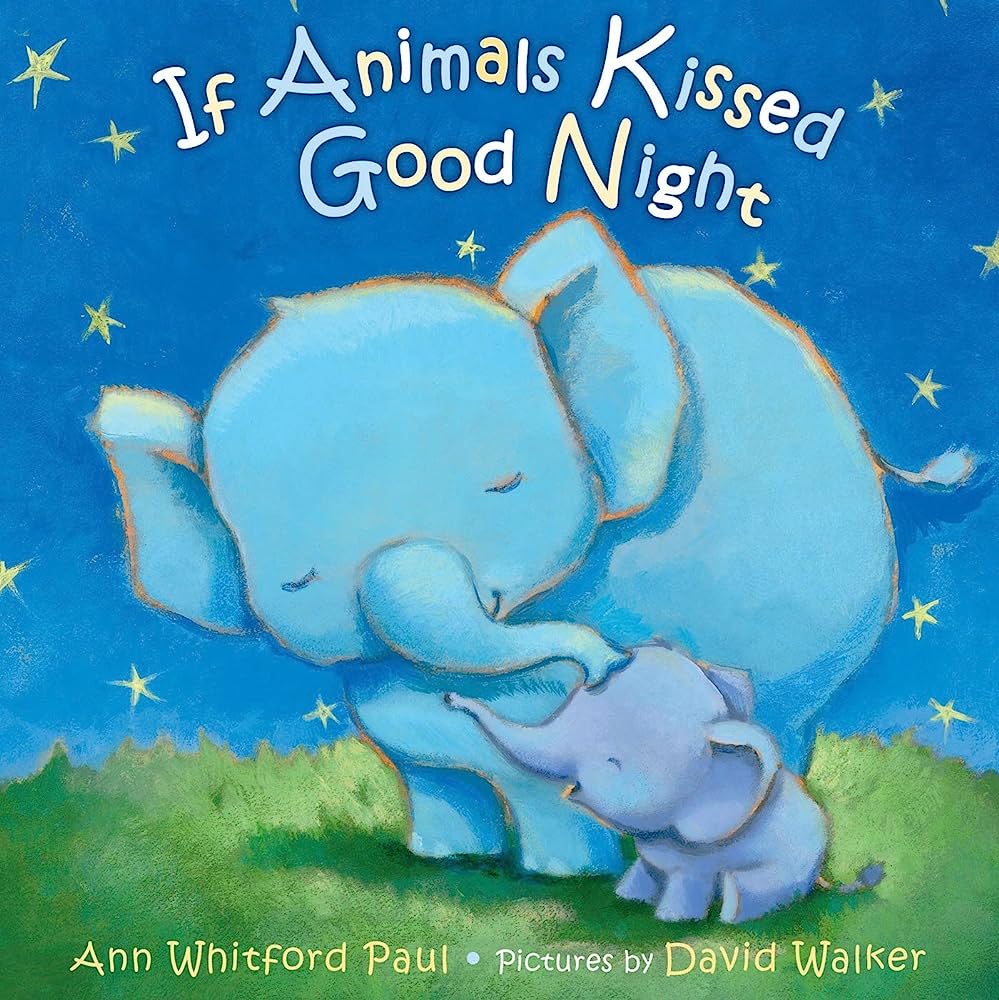 "If Animals Kissed Good Night" is a heartwarming board book written by Ann Whitford Paul and beautifully illustrated by David Walker. The book is filled with charming bedtime stories that take little readers on a delightful journey, imagining how different animals would kiss good night.
From giraffes stretching their necks to penguins with a beak-to-beak peck, each page is filled with adorable animal-parent interactions. The book's soothing rhymes and gentle illustrations create a cozy atmosphere perfect for bedtime reading.
The book is not only a sweet tale of love and affection but also a comforting book that helps children settle down for a peaceful sleep of dreams and stories.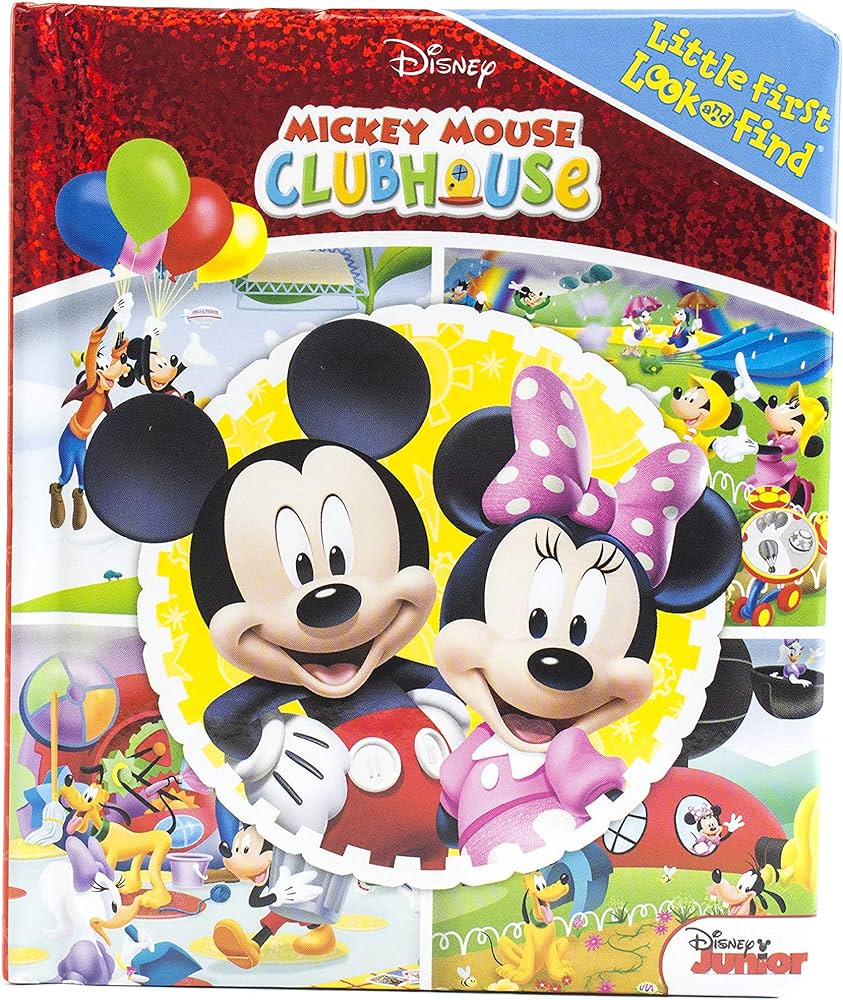 "Mickey Mouse Clubhouse – My Little First Look and Find Activity Book" is a thrilling and interactive activity book designed for young Disney fans. It is one of the best books for 2-year-olds which is filled with vibrant pictures and familiar characters, including Mickey Mouse and his friends; this book interacts with toddlers in seek-and-find adventures.
Kids can explore colorful scenes and search for hidden objects, promoting visual perception and attention to detail. Each one of these features age-appropriate challenges that encourage problem-solving and cognitive development. The book's sturdy construction ensures durability for little hands to flip through pages repeatedly.
In the end, the book offers hours of educational fun and magical exploration for preschoolers.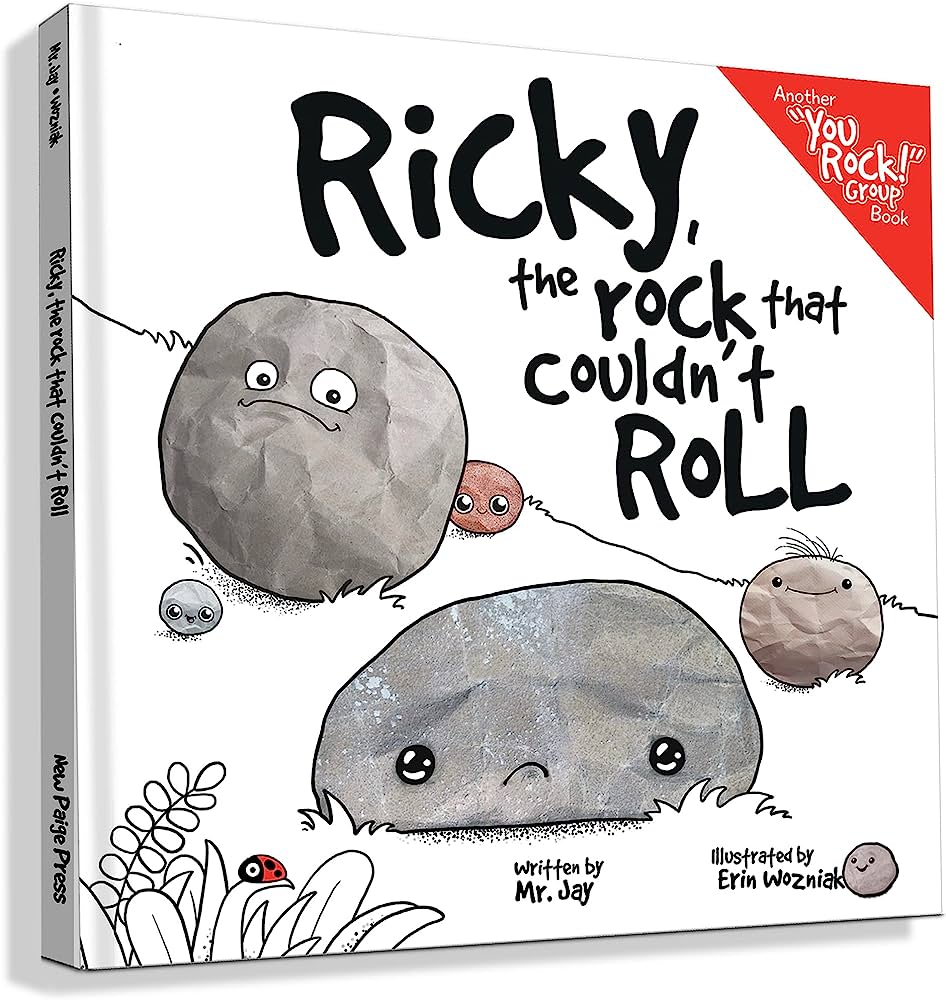 "Ricky, the Rock That Couldn't Roll" is an endearing kids' book written by Jay Miletsky and beautifully illustrated by Erin Wozniak. The book is a heartwarming story that follows the journey of Ricky, a rock who feels left out because he can't roll like the other rocks. With motivation and the help of some newfound friends, Ricky discovers his unique abilities and talents.
The book deals with the themes of self-acceptance, friendship, and perseverance, and young readers learn valuable life lessons. The book's engaging narrative and vibrant illustrations captivate children's imaginations while encouraging them to embrace their individuality and find their place in the world.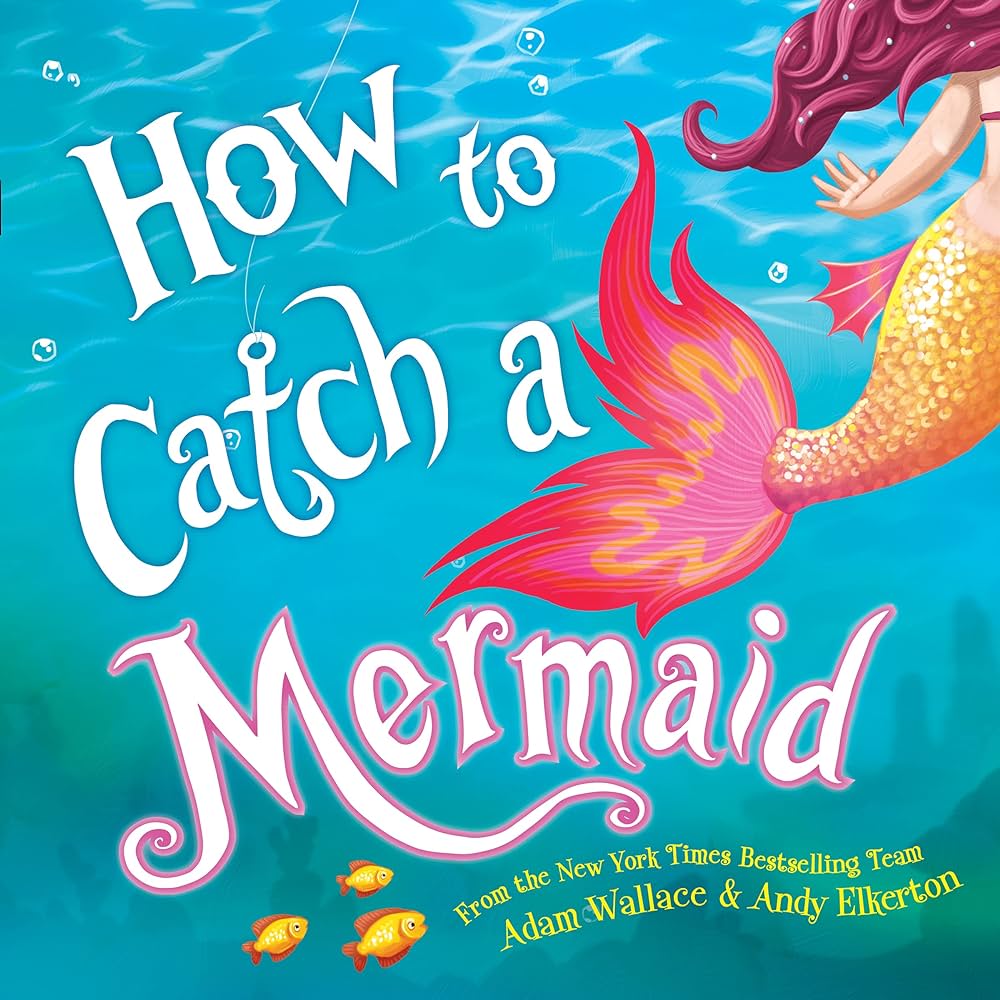 The best books for 2-year-olds list should have "How to Catch a Mermaid" by Adam Wallace and Andy Elkerton. The story follows a young child's quest to catch a mermaid.
Through playful, engaging rhymes and captivating illustrations, the book takes readers on a magical adventure beneath the waves. The kids devise creative traps, luring the elusive mermaid with sea-inspired items. As the child's efforts unfold, young readers learn about perseverance, creativity, and the power of imagination.
This delightful picture book sparks wonder and encourages children to dream big, making it a beloved addition to your child's collection of books.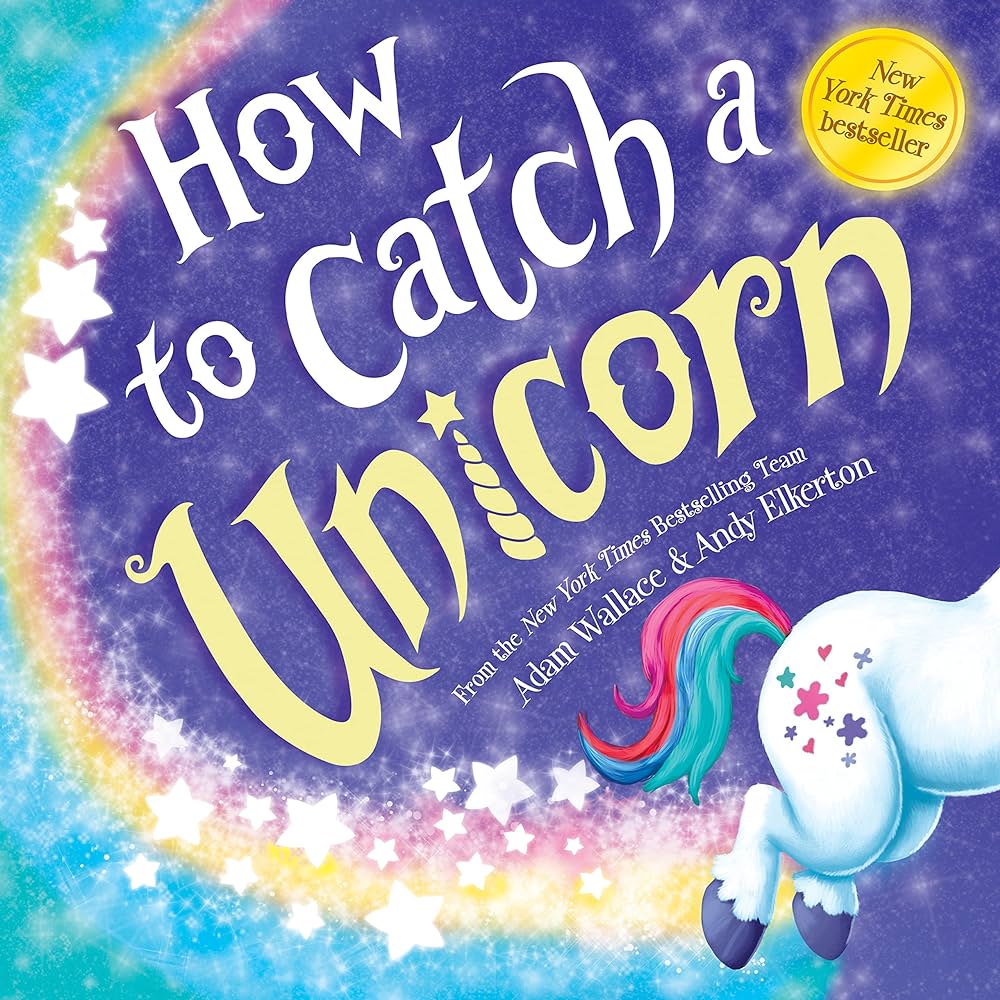 "How to Catch a Unicorn" is a catchy children's book written by Adam Wallace and illustrated by Andy Elkerton. In this beautiful tale, young readers start off on a whimsical journey to catch a mythical unicorn. The book captures the imagination of kids as they get to explore imaginative traps and clever ways to sink into the elusive creature.
With the help of playful rhymes and eye-catching illustrations, the book encourages creativity, determination, and the joy of dreaming big. The book sparks a sense of wonder and magical possibilities, making it a perfect addition to anyone's bookshelf.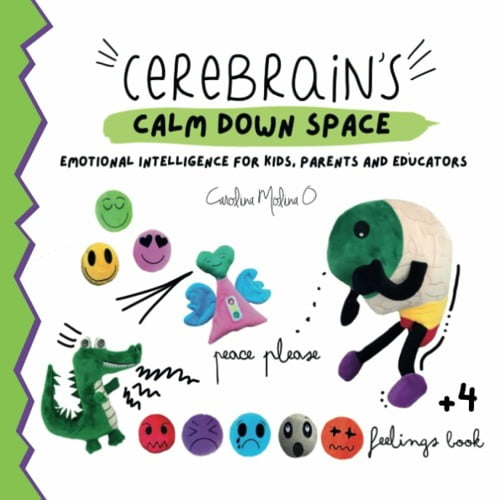 "Cerebrain's Calm Down Space" is a lovely and interactive children's book made to help young readers manage their emotions. The book is about Cerebrain, a lovable character, as he discovers a special place called the "Calm Down Space." Inside this magical space, kids learn practical techniques to cope with feelings like frustration, anxiety, and anger. Through colorful illustrations and easy-to-learn language, the book teaches mindfulness, deep breathing, and positive self-talk.
It empowers kids to regulate their emotions and find inner peace during challenging moments. The book provides valuable tools for emotional intelligence, making it an essential resource for everyone.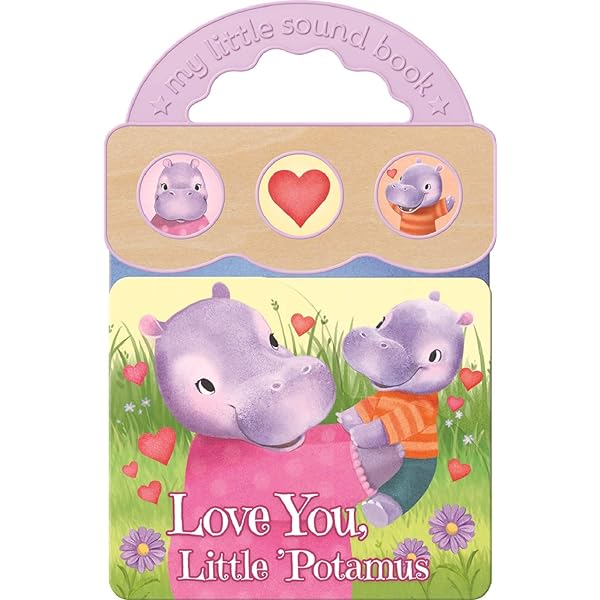 "Love You, Little 'Potamus" is a beautiful kid's book that celebrates the special bond between a parent and their child. The story follows a parent's potamus and their little one as they share moments of love, warmth, and tenderness.
With sweet rhymes and heartwarming illustrations, the book conveys the unconditional love and affection a parent has for their child. From playful adventures to cozy cuddles, the book highlights the joy and comfort of being together.
The story is a heart-melting tribute to the love shared between parent and child, making it a beautiful and heartwarming bedtime read for families.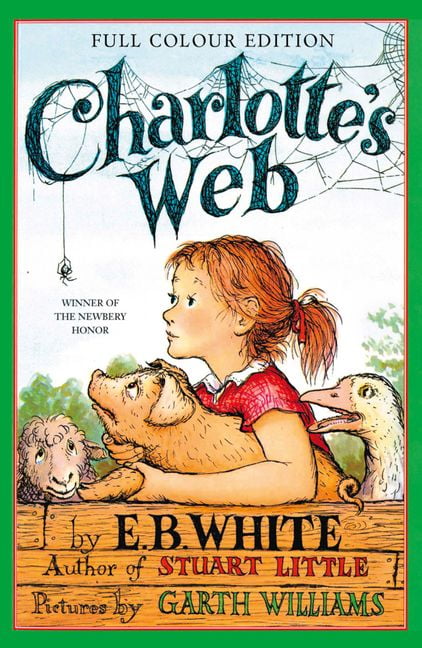 "Charlotte's Web" is a timeless classic written by E.B. White; it is one of the best books for 2-year-olds. The book is a Newbery Honor Award winner following the heartwarming friendship between a young pig named Wilbur and a wise and kind spider named Charlotte.
Based on a farm, the story is delved into themes of friendship, sacrifice, and the circle of life. With its amazing storytelling and memorable characters, the book has touched the hearts of readers of all ages.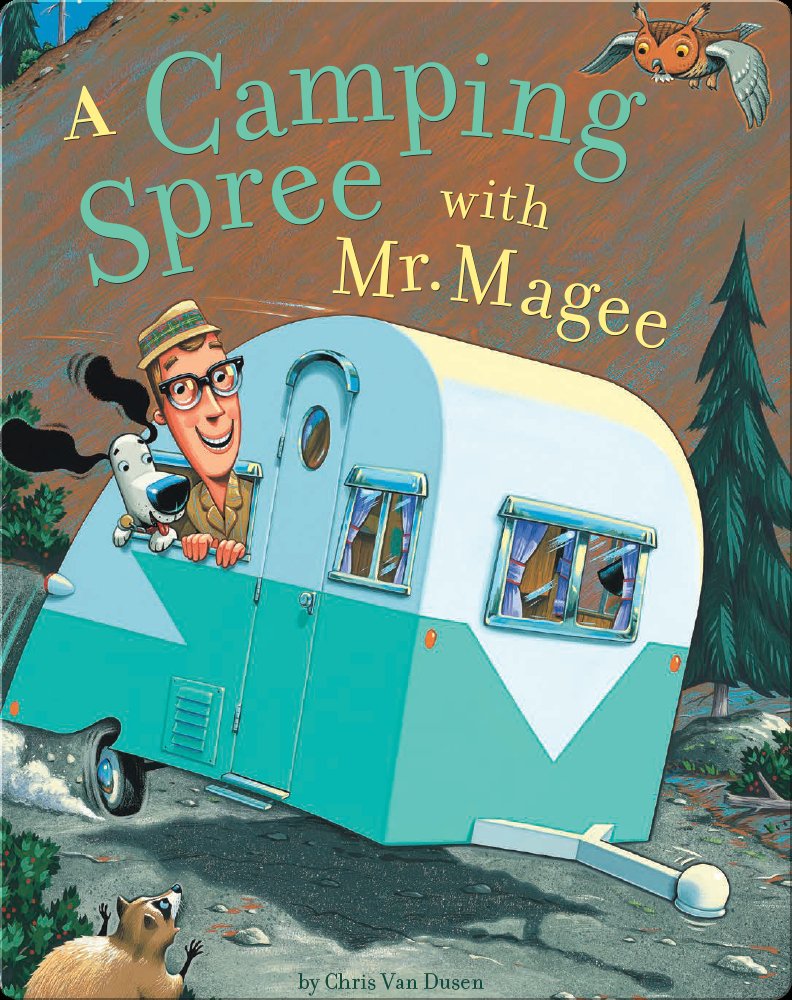 "A Camping Spree with Mr. Magee" is an entertaining children's book written and illustrated by Chris Van Dusen. In this beautiful tale, Mr. Magee and his dog, Dee, go on a camping trip in their small and adventurous camper. But their peaceful outing takes an unexpected turn when they encounter a series of comical mishaps, including a run-in with a curious bear.
Through vivid and engaging pictures, the story celebrates the fun of outdoor exploration and the importance of friendship, making it a treasured read for families and young adventure-seekers. It is one of the best books for 2-year-olds that you should have in your library.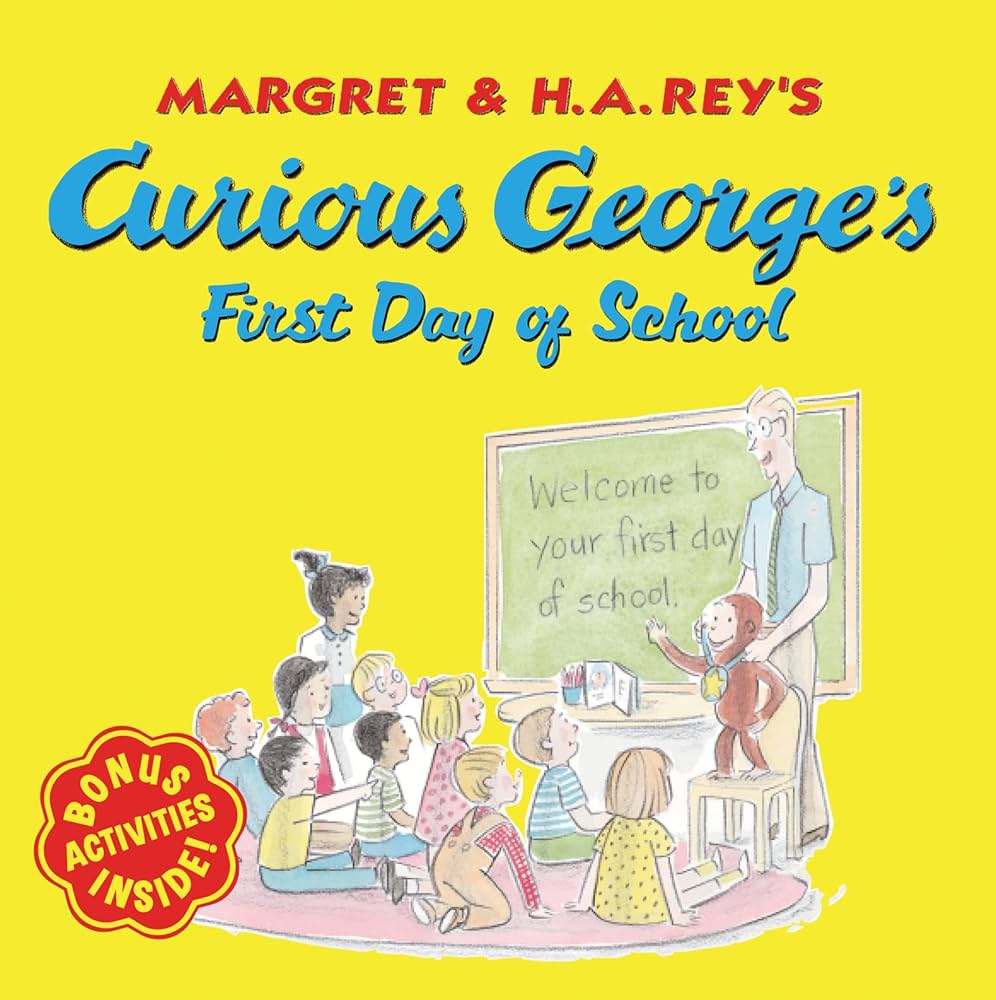 "Curious George's First Day of School" is an exciting children's book written by Margret Rey and illustrated by H.A. Rey. In this warm tale, the beloved character Curious George experiences his first day at school.
The story deals with George as he embarks on a curious and adventurous journey in the classroom. From making new friends to learning exciting things, George's energy and innocent mischief sets up delightful and relatable moments for readers.
Through vivid illustrations and a simple yet captivating narrative, the book teaches valuable lessons on friendship, curiosity, and welcoming new experiences, making it a favorite for preschoolers and kindergarteners.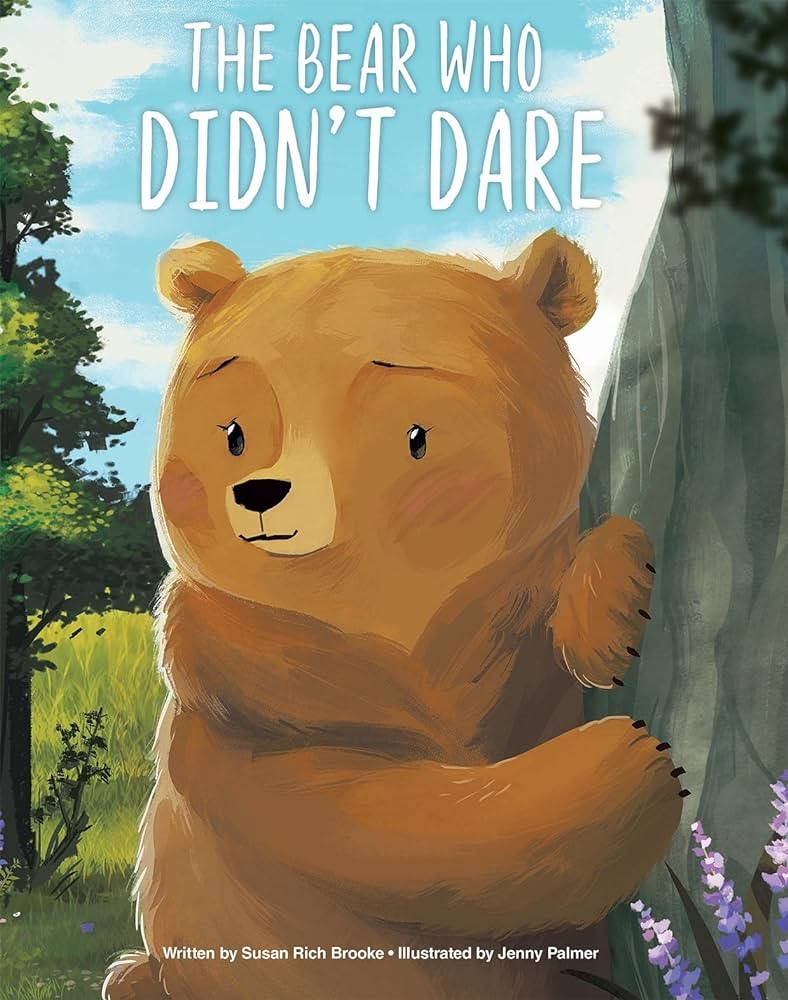 "The Bear Who Didn't Dare" is a delightful best book for 2-year-olds. It celebrates bravery and self-discovery. Written by Isaac Bower, the premise of the story centers around a timid bear named Barney.
Unlike other bears who roam the forest, Barney is too scared to explore and play. But as he encounters new friends and experiences, Barney's confidence starts to grow.
Through colorful pictures and a gentle narrative, the book teaches children about overcoming fears, embracing challenges, and finding their inner strength. The book is heartwarming, and the story inspires young readers to be brave and adventurous.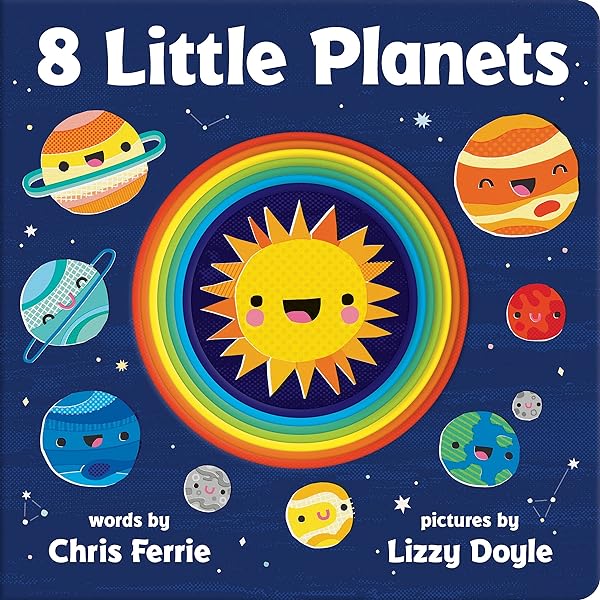 "8 Little Planets: A Solar System Book for Kids with Unique Planet Cutouts" is an engaging and educational board book written by Chris Ferrie and illustrated by Lizzy Doyle.
The book introduces young readers to the intersecting solar system and its eight planets. It is one of the best books for a 2-year-old, as each page features a unique planet cutout, allowing children to imagine and identify each celestial body.
It has a simple and informative text; kids get to learn fun facts about the planets, their attributes, and their distinctive characteristics.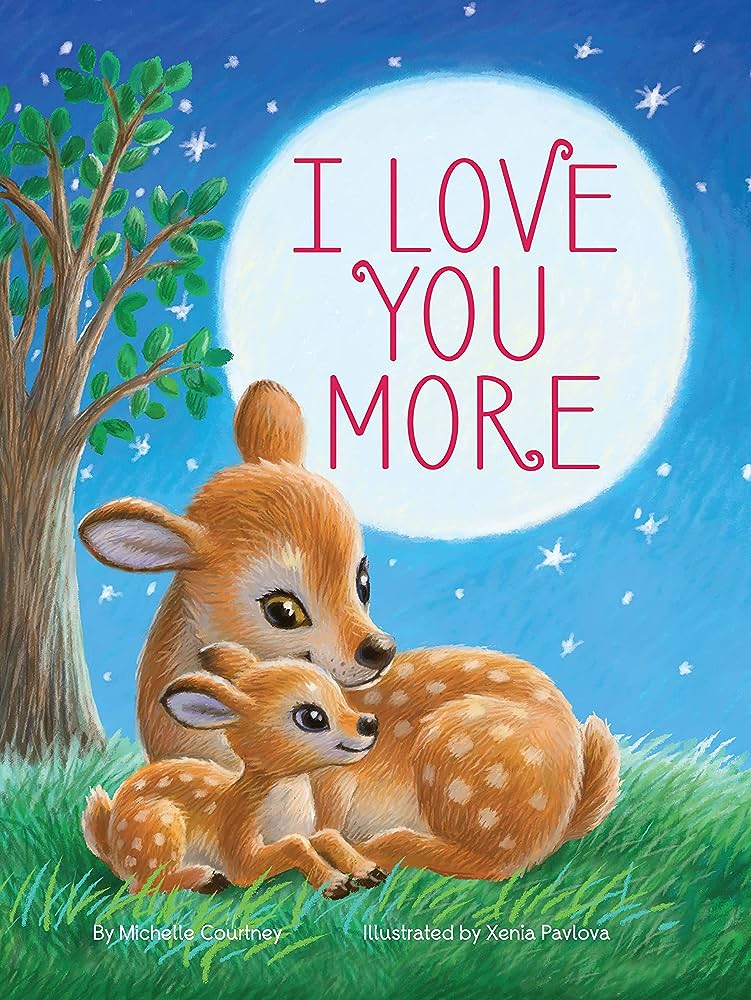 "I Love You More" is a lovely kid-padded board book that celebrates the unconditional love between a parent and a child. This tender and touching story, written by Laura Duksta and illustrated by Karen Keesler, tells the depth of a parent's affection and the cherished bond they share with their kids. Best books for 2-year-olds should have this on their list as it is perfect for little hands to hold and explore.
Through attractive pictures and a simple, heartfelt narrative, "I Love You More" reassures kids that they are deeply loved and valued, creating a comforting and loving reading experience for everyone.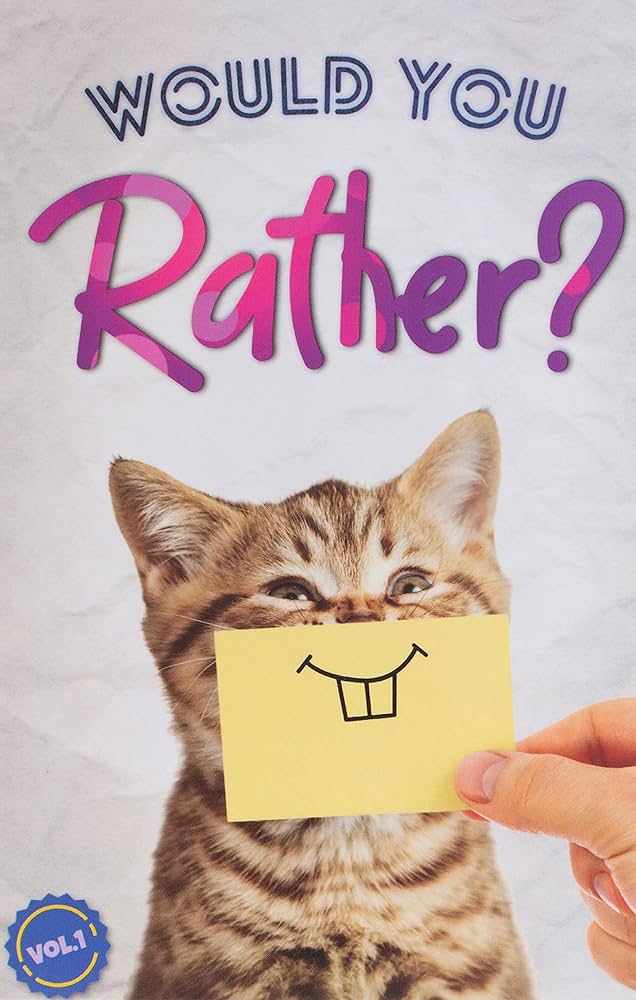 "Would You Rather?" is a fun and creative kid's book that poses fun and sometimes silly questions for young readers to ponder. The book presents a series of amusing and imaginative scenarios, challenging kids to make choices between two equally appealing or humorous options.
Best books for 2-year-olds should have this book as it puts kids into a dilemma from choosing between flying like a bird or swimming like a fish to choosing between becoming a superhero or a magical wizard; the book encourages critical thinking and sparks creativity in young minds.
With colorful pictures and engaging prompts, "Would You Rather?" is a fun interactive read that guarantees lots of laughter and imaginative discussions.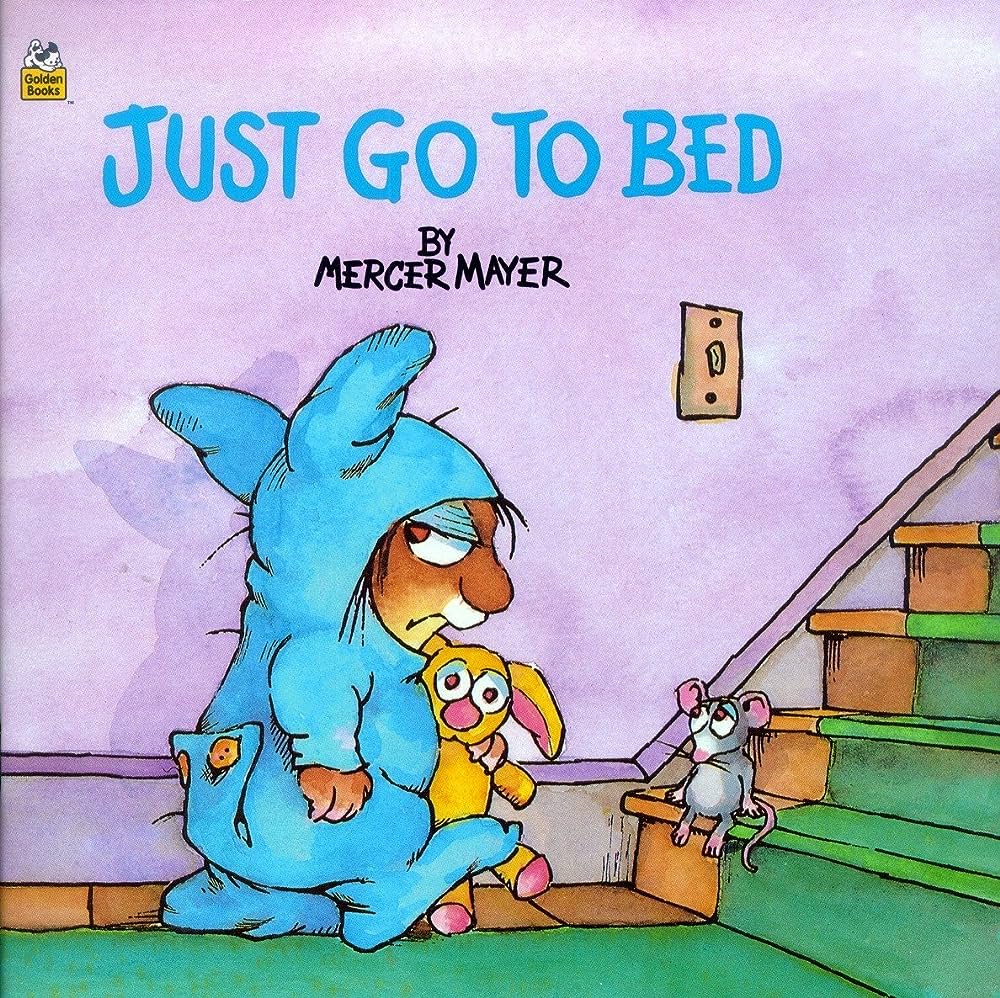 Your search for the best books for 2-year-olds should end with "Just Go to Bed". It is a delightful book written by Mercer Mayer. The story follows Little Critter, a lovable and relatable character, as he procrastinates bedtime with various excuses.
From brushing teeth to reading a book, Little Critter finds numerous ways to avoid sleep. But with gentle guidance from his patient father, Little Critter learns the perks of a good night's rest and the joy of bedtime routines.
Through colorful graphics and a funny narrative, the book talks about the value of following a bedtime schedule and the good- good night's sleep, making it a cherished bedtime read for young readers.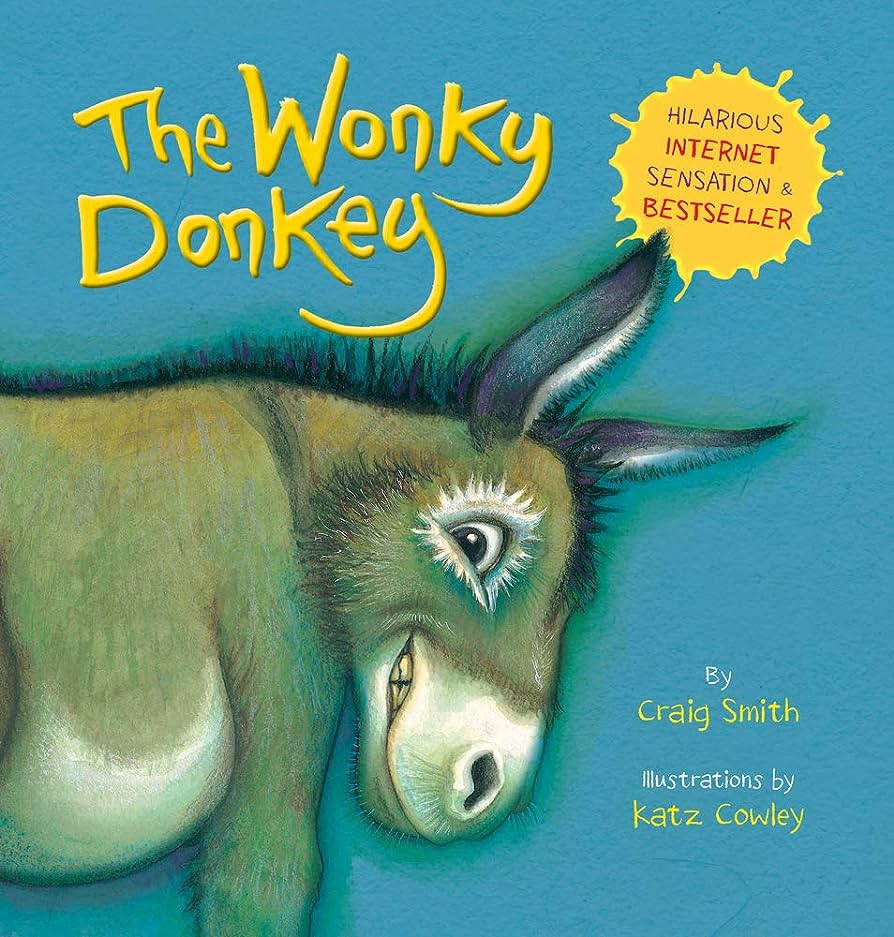 "The Wonky Donkey" is a funny, entertaining kid's book written by Craig Smith and illustrated by Katz Cowley. It is a playful and rhythmic tale following the comical adventures of a donkey with a unique and endearing trait – a wobbly, wonky demeanor.
As the story unfolds, more funny and unexpected attributes are added to the donkey, keeping young readers and listeners engaged and laughing.
Through catchy rhymes and lively graphics, it celebrates the joy of storytelling and the power of laughter, making it a fun experience.
Conclusion
We hope that your search for the best books for 2-year-olds ends here. Children's books hold a magical power to ignite the imagination, foster early development, and create lasting memories.
From telling tales of different creatures to lovely stories of friendship and bravery, these literary treasures have warmed the hearts of young readers and their guardians for ages. Whether it's interactive touch-and-feel books that encourage giggles or feel-good educational books, they all are one of a kind.
Looking for more such recommendations? Follow our blogs and find different ways to connect with your toddler.