20 Best Birthday Toys and Gifts for 2 Year Olds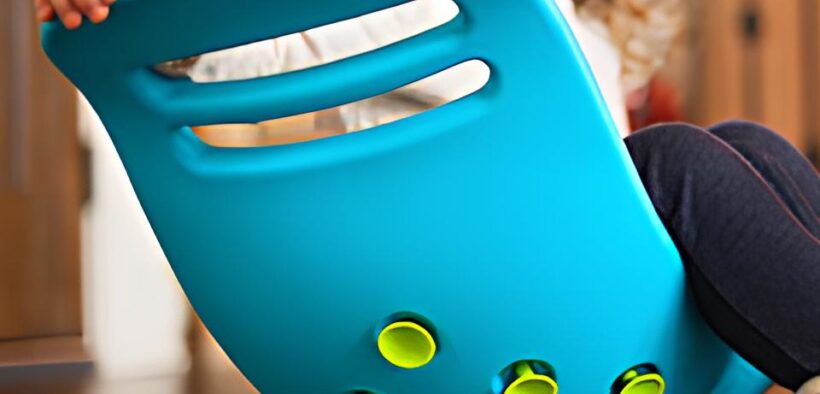 What is a 2-year-old capable of? A lot! With a 2-year-old baby in the house, every minute and every day is full of surprises because of the number of things they can do. This is because, at this age, toddlers are learning quickly as their brains are active and growing quickly. Their bodies are also changing and growing rapidly.
There are a number of ways to satiate the growing curiosity of the kids and keep them engaged to develop their brains. We have compiled them in the list of best birthday gifts for 2-year-olds. Now, no more scratching and racking your brains for what to give a baby turning 2 years old. We have it all sorted for you.
Choose from the list below. You can pick any 1 or choose a combination of gifts because the more there are, the better.
Best Gifts for 2-Year-Olds to Surprise the Young Ones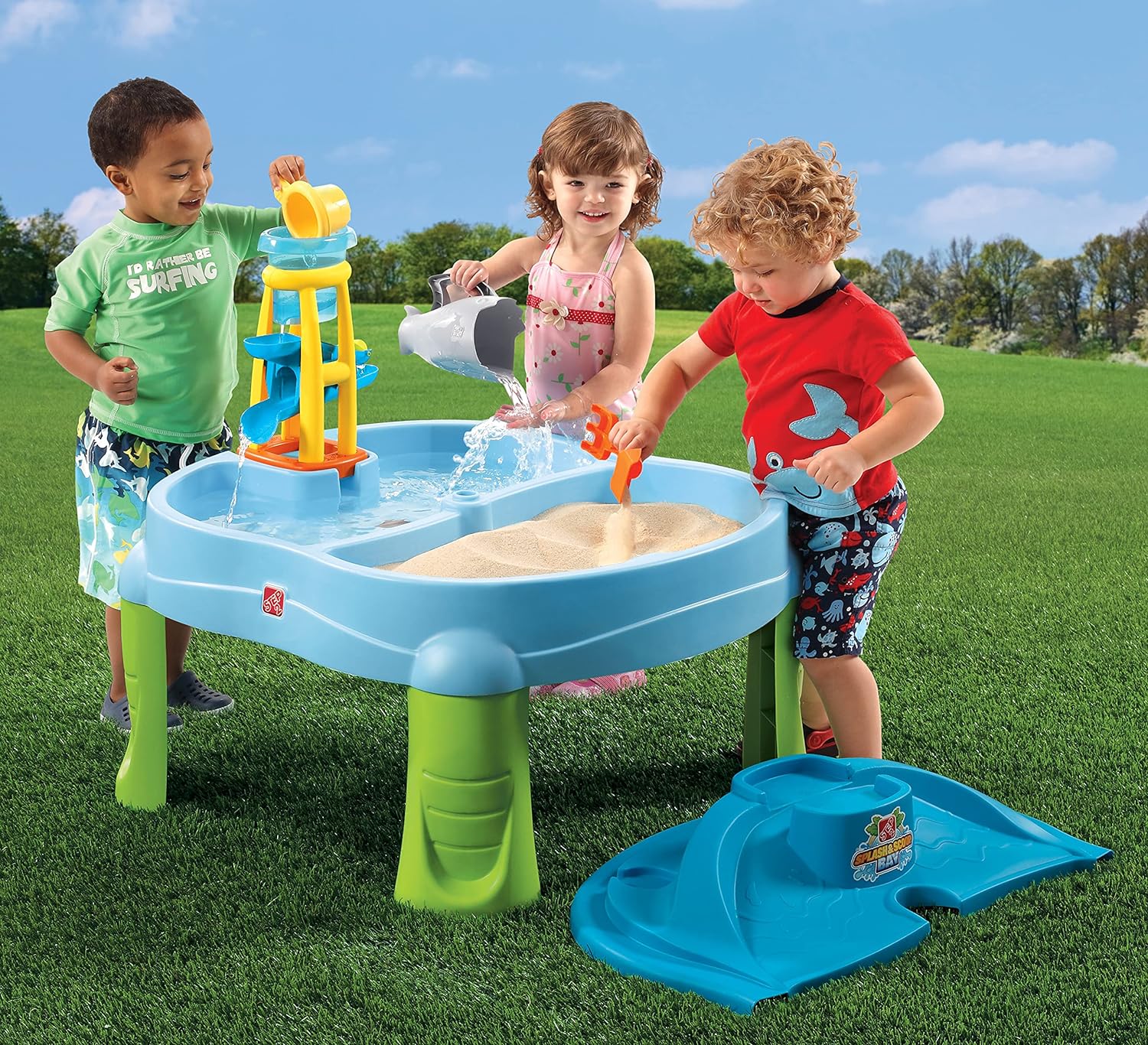 This gift for 2-year-olds is an exciting outdoor game. It lets kids have hours of pure fun digging in the soil, playing with water toys, and more. It comes in the form of a table with sections for sand and water. The kids can alternate between playing with sand and water, thus getting a lot of variety in a single game. The slide can be used to drop water into the table. With a drain plug, the kids can empty the water after each play. For extra sensory fun, the game comes with a 40-inch umbrella that can be placed below the slide for splashy fun. It is a beach-themed game and is perfect for 1 or multiple players.
Features:
Two-sided table
Water tower
Removable cup
Slide
Spinner
Shark scoop
Shovel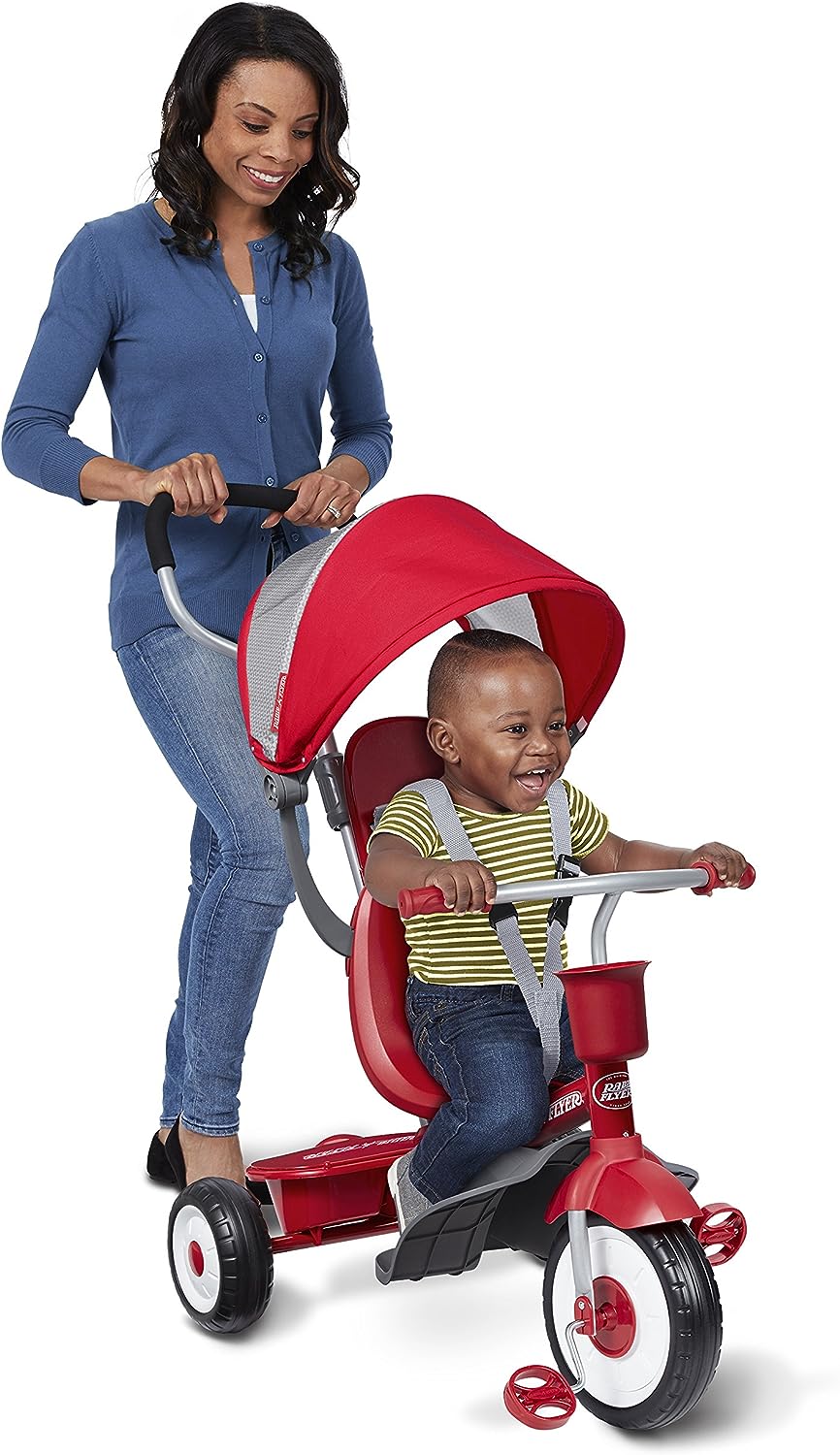 This is a gift that you don't have to wait for your toddler to turn 2 years old before you give it to them. As soon as your kid turns 1 year old, give them this tricycle that they can transform as they turn 2 years and older. This innovative gift can be adjusted, and some parts can be removed to cater to your child's growing needs.
At 1 year, this works as an infant trike by allowing the toddlers to be wheeled around by parents. At 2 years, it turns into a steering trike, allowing kids to try to maneuver it on their own with help from adults. For 2 -3-year-old kids, it can be turned into a learn-to-ride trike with a removed canopy. And for 3 to 5 years of age, it becomes a normal tricycle that the kids can ride on their own. This 4 1 tricycle has all the safety and precautionary features to ensure your kid can enjoy their outdoor trips in deep comfort.
Features:
Removable wrap-around tray with cup holder
Adjustable UV blocking canopy,
3-point harness and high back seat
Wide rear wheels
Rear storage bucket
Parent steering push handle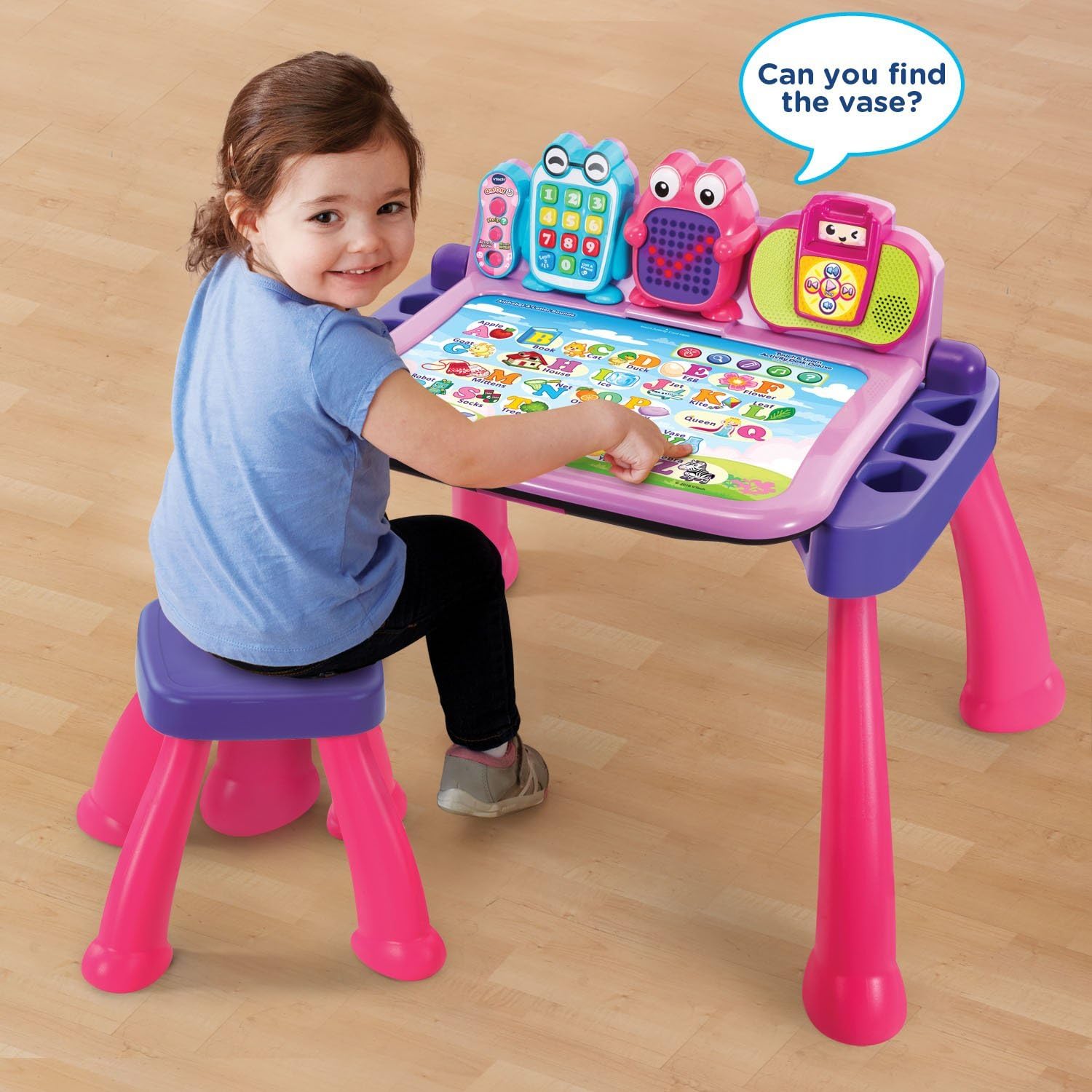 This is one of the best gifts for 2 year olds as it helps them learn vocabulary through music, writing, and drawing on chalkboard and easel. It is an interactive desktop that kids can touch and learn. It has five pages that let the kids learn the alphabet and numbers using colorful and engaging content. The desk can also be transformed into a chalkboard by simply lifting it to allow kids to write or sketch.
Clipping a piece of paper on the chalkboard can transform the desk into an easel to let the child's artistic side come out. It also comes with a toy phone that the kids can use for pretend play. A stool is also included with the interactive table for the kids to play comfortably.
Features:
Light-up display
100 plus vocabulary words
20 plus songs and melodies
20 plus activities
Storage space for art supplies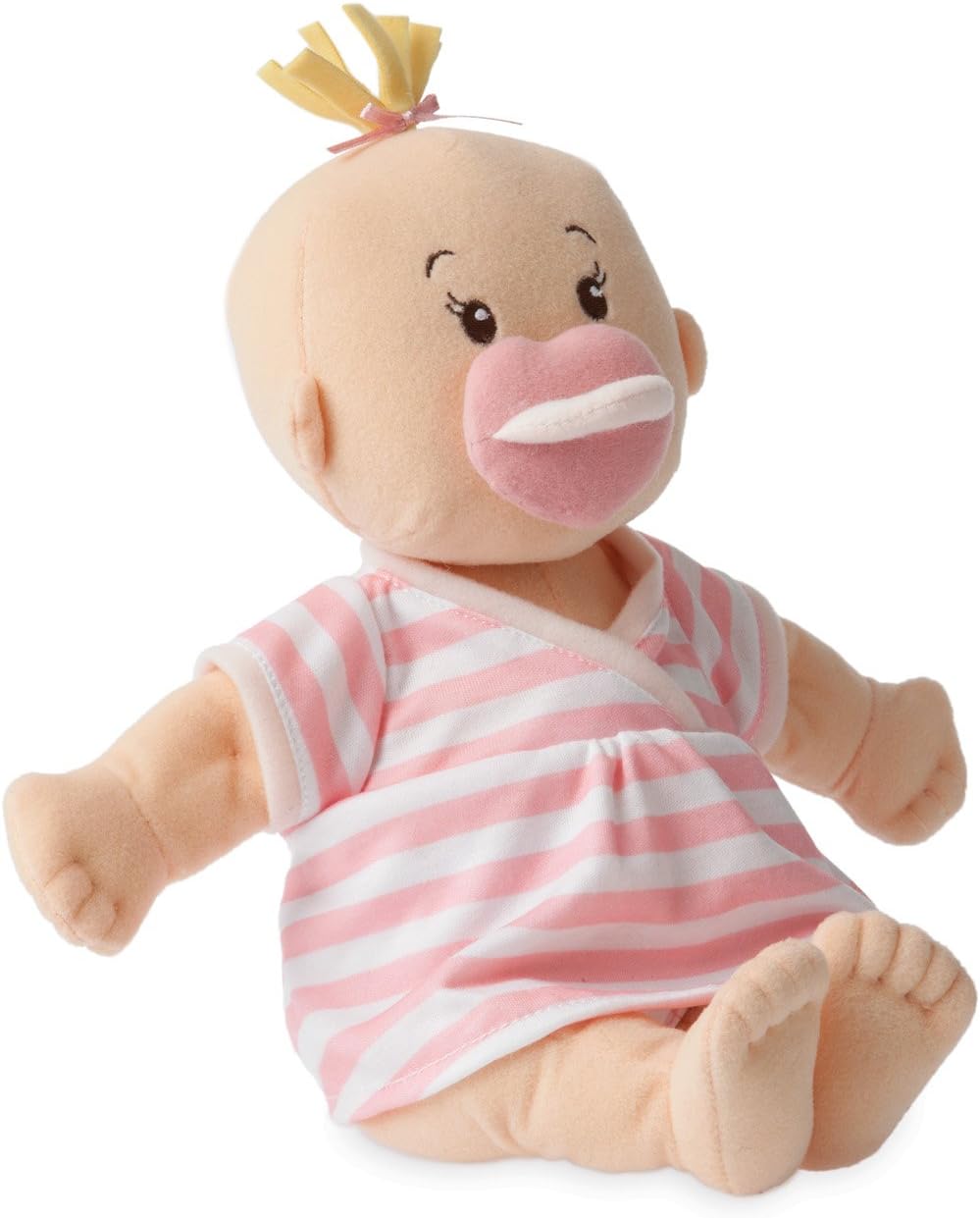 This doll will be the best gift for 2-year-olds because kids love playing with a soft toy. This baby doll has a big friendly face with cute fleece hair. It wears a onesie with a hook and loop closure that can be removed for a different pair of clothing. The face, hands, feet, and body of the doll are made to be like a baby, and so are quite attractive for kids. Its soft and contouring size makes hugging the doll a pure delight for toddlers. The doll has a plum tummy and life-like hands and toes that make it a perfect friend for a 2-year-old kid. Moreover, the magnetic pacifier, changeable diapers, and outfit let the kid have a fun time playing with it.
Features;
15-inch doll
Magnetic pacifiers
Changeable outfit and diaper
Soft and life-like huggable body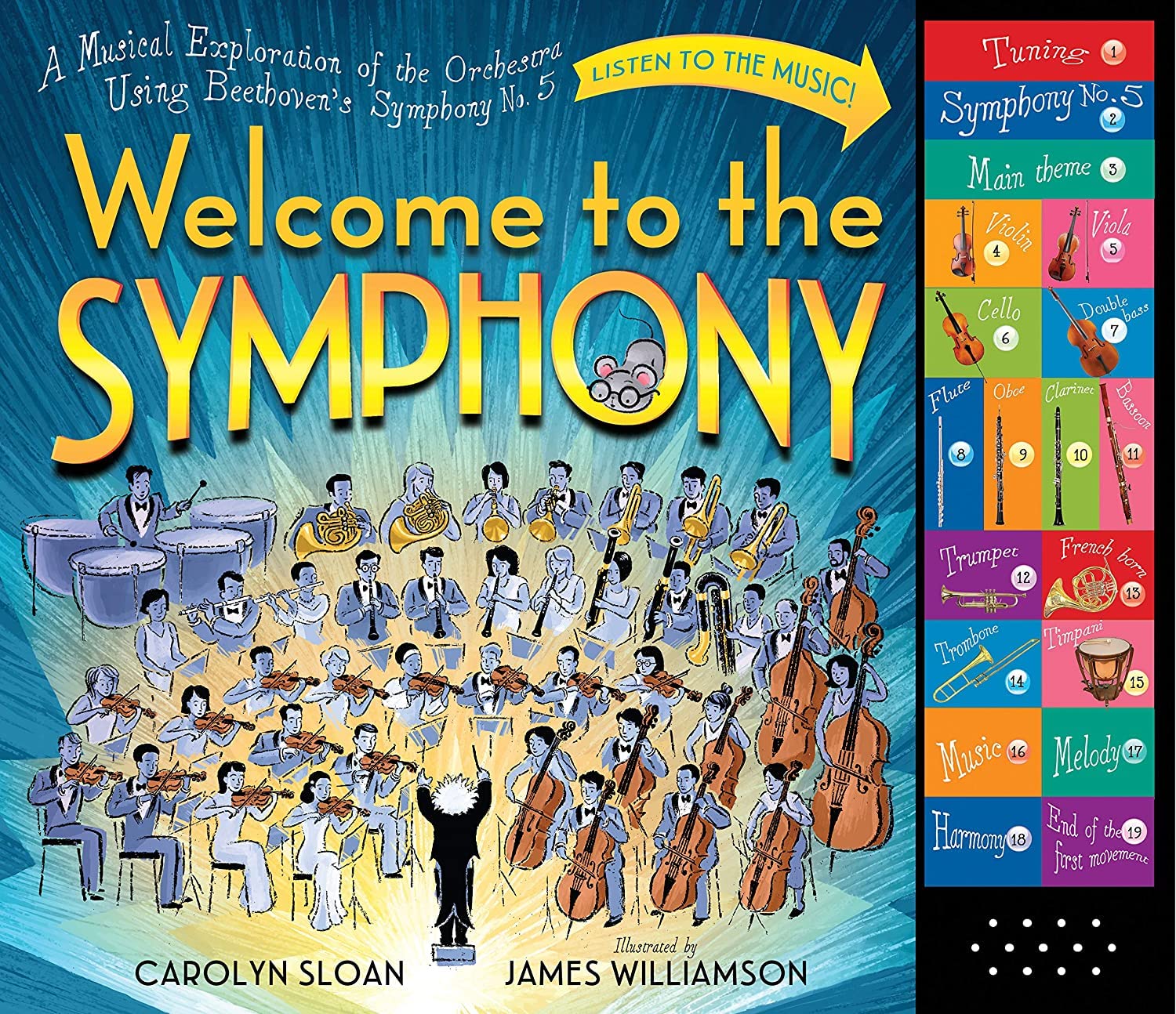 This best gift for 2-year-olds helps them learn new words and discover the world of music and orchestra like no other. This book is a visual spectacle complete with music that the kid will love to open and get lost in. The book aims to educate toddlers about orchestra music and Beethoven through interactive visuals and sound. It introduces kids to different instruments, how they are played, etc. Yes, this book is like a guide for toddlers to learn about music and symphony early on to develop their taste in music and also sharpen their quickly developing minds.
Features:
32 pages long
Beautiful illustrations
19-button sound panel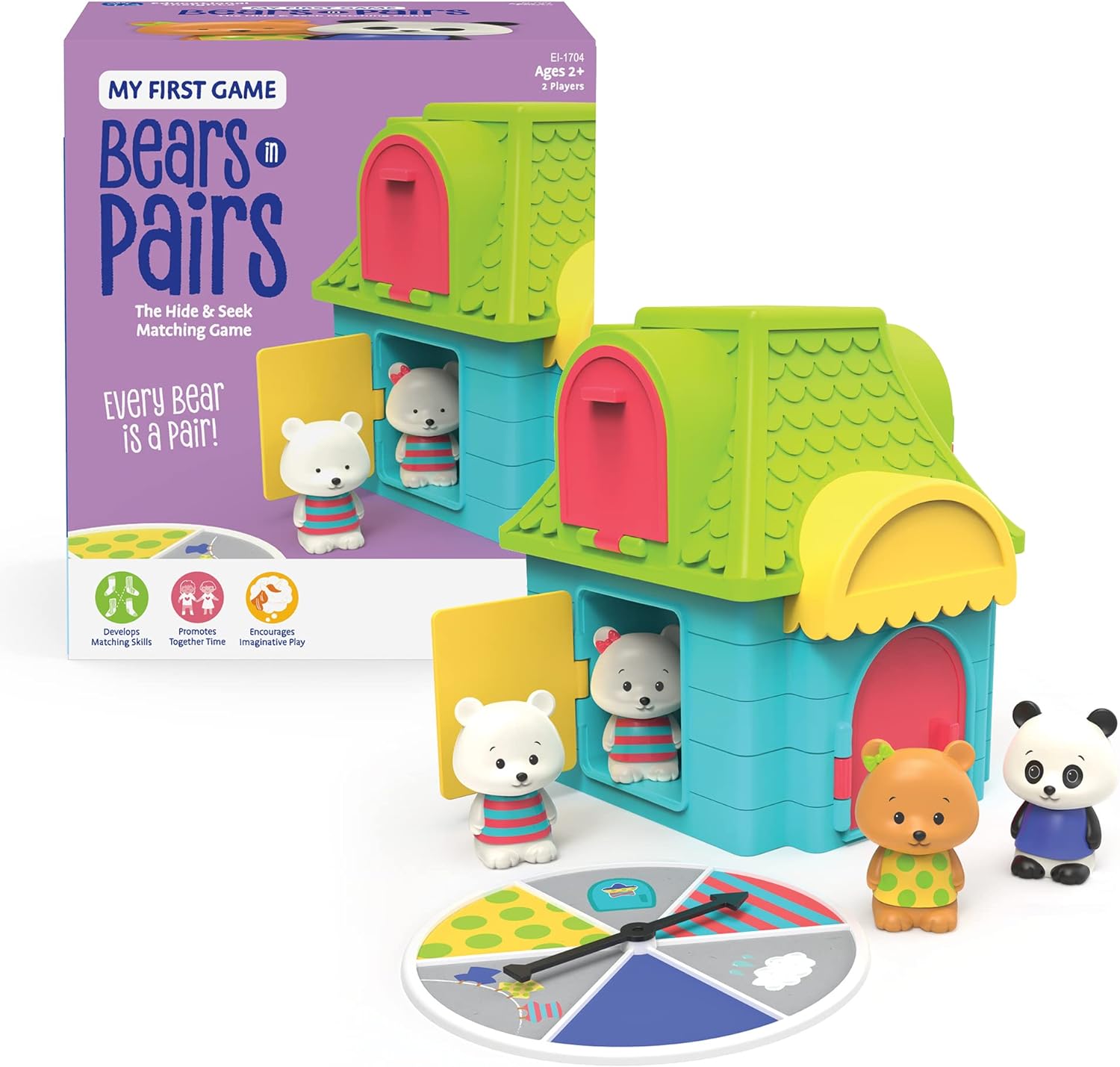 If you are looking for the best gift for 2-year-olds so that they can play with the entire family, then this game is perfect. Playing games with the family have a positive impact on a 2-year-old's mind by helping them learn valuable life skills of togetherness, sharing, good relationships, and more. Apart from this, the game also teaches kids memory skills, social-emotional skills, fine motor skills, etc. There are three ways to play this game, ensuring the kids can have a different perspective and learning skill with each play.
Features-
Playhouse with 7 colored doors
3 pairs of matching bears
Game spinner
3 ways to Play guide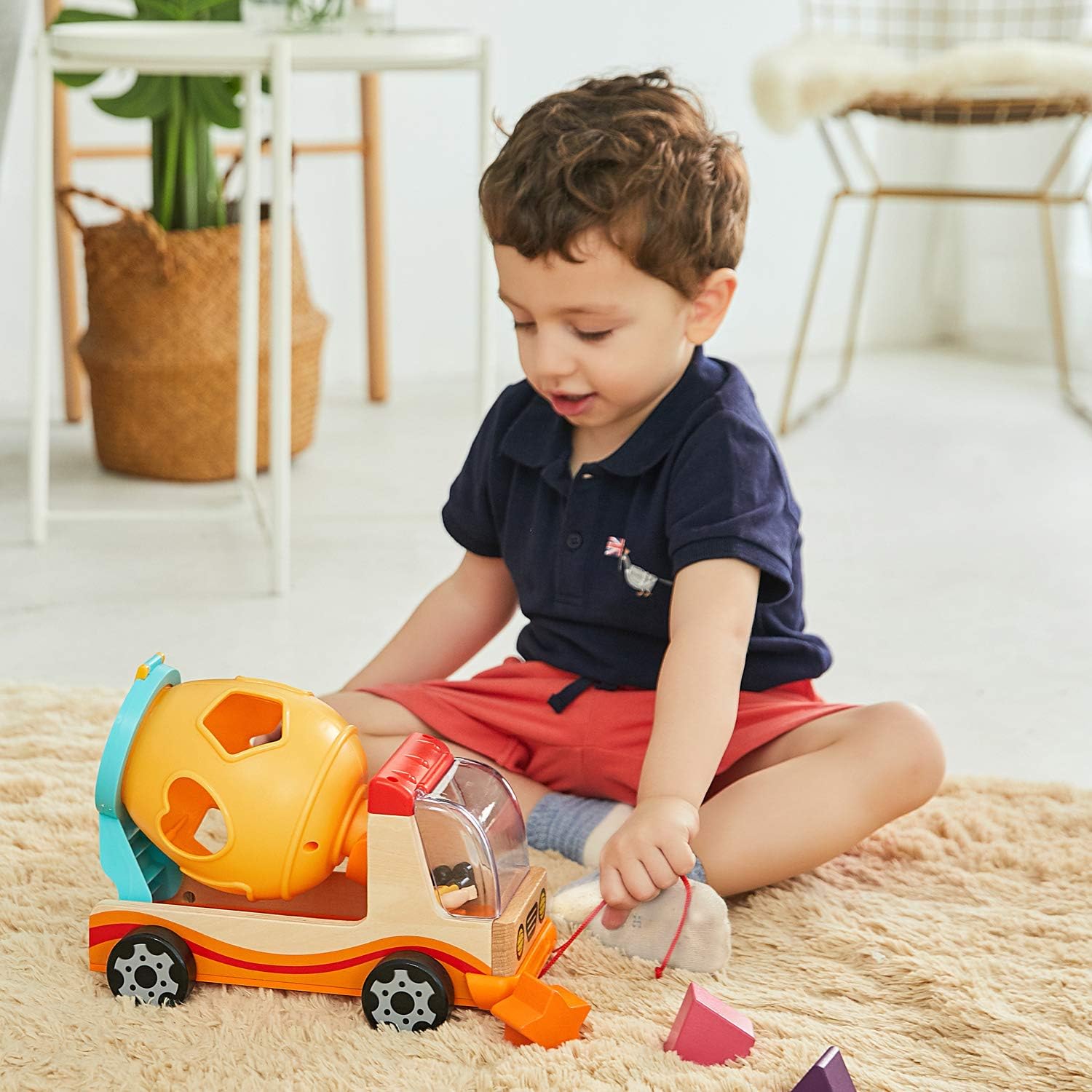 This truck and shape sorter is the best gift for 2-year-olds because, along with giving them loads of fun time, it teaches them about coordination, color, and shape recognition and develops their brains. It also has a driver and a door that can be opened and closed. The materials used for the truck and shapes are 100% safe for kids. They are free from toxins and tested by the highest US ASTM and European EN71 toy safety standards.
Features:
360 rotatable bucket
7 colorful shapes
Unloadable wooden bucket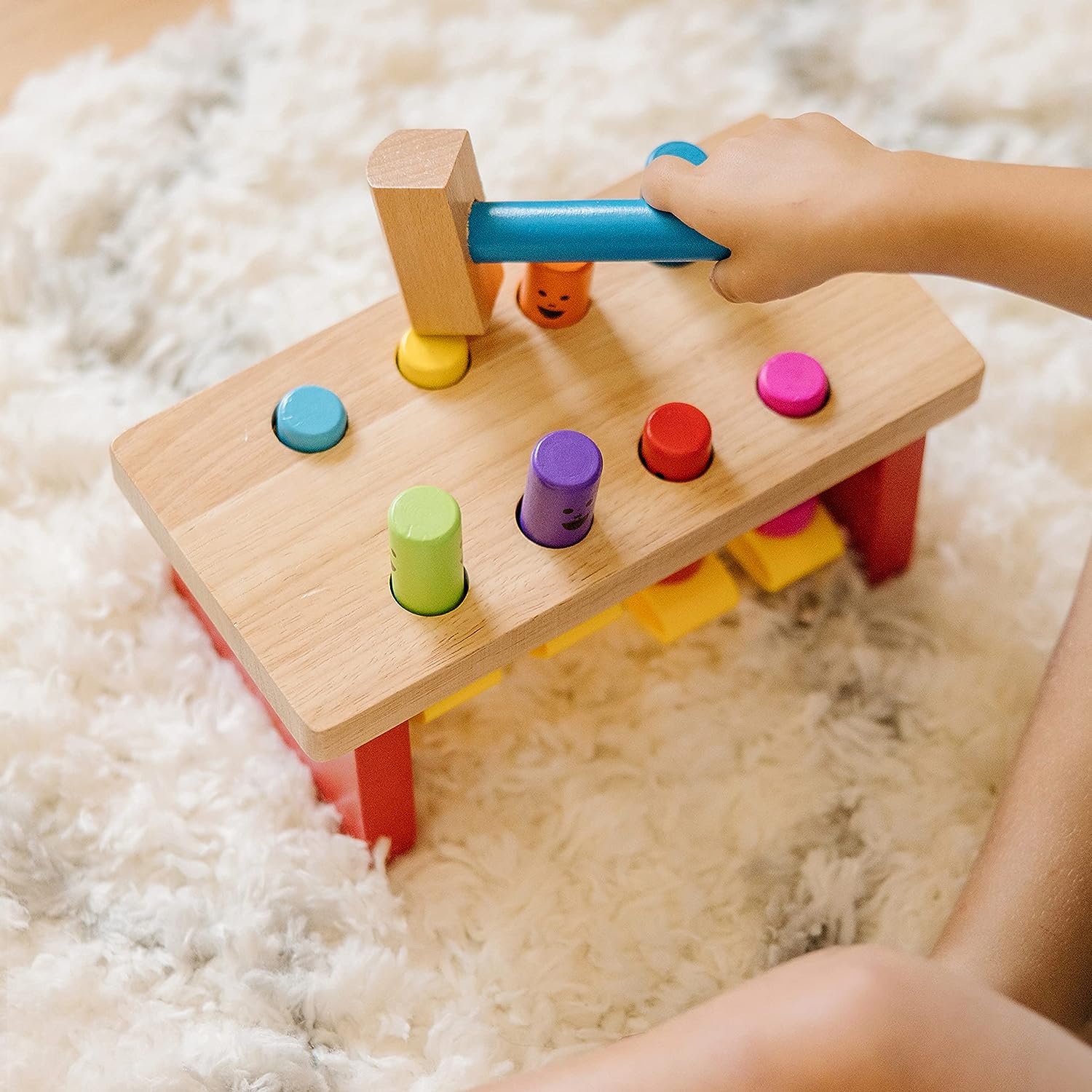 Simple, smart, and highly engaging- that's how this best gift for 2-year-olds can be described. It features colorful, nonremovable pegs that go up and down, revealing their friendly faces to the kids. The kids can pound their heads using the included mallet. This activity will improve their fine motor skills and give them hours of quality fun. The toy is made using durable and best-quality wood.
Features:
Colorful nonremovable peekaboo pegs
Wooden mallet for pounding
Durable wood make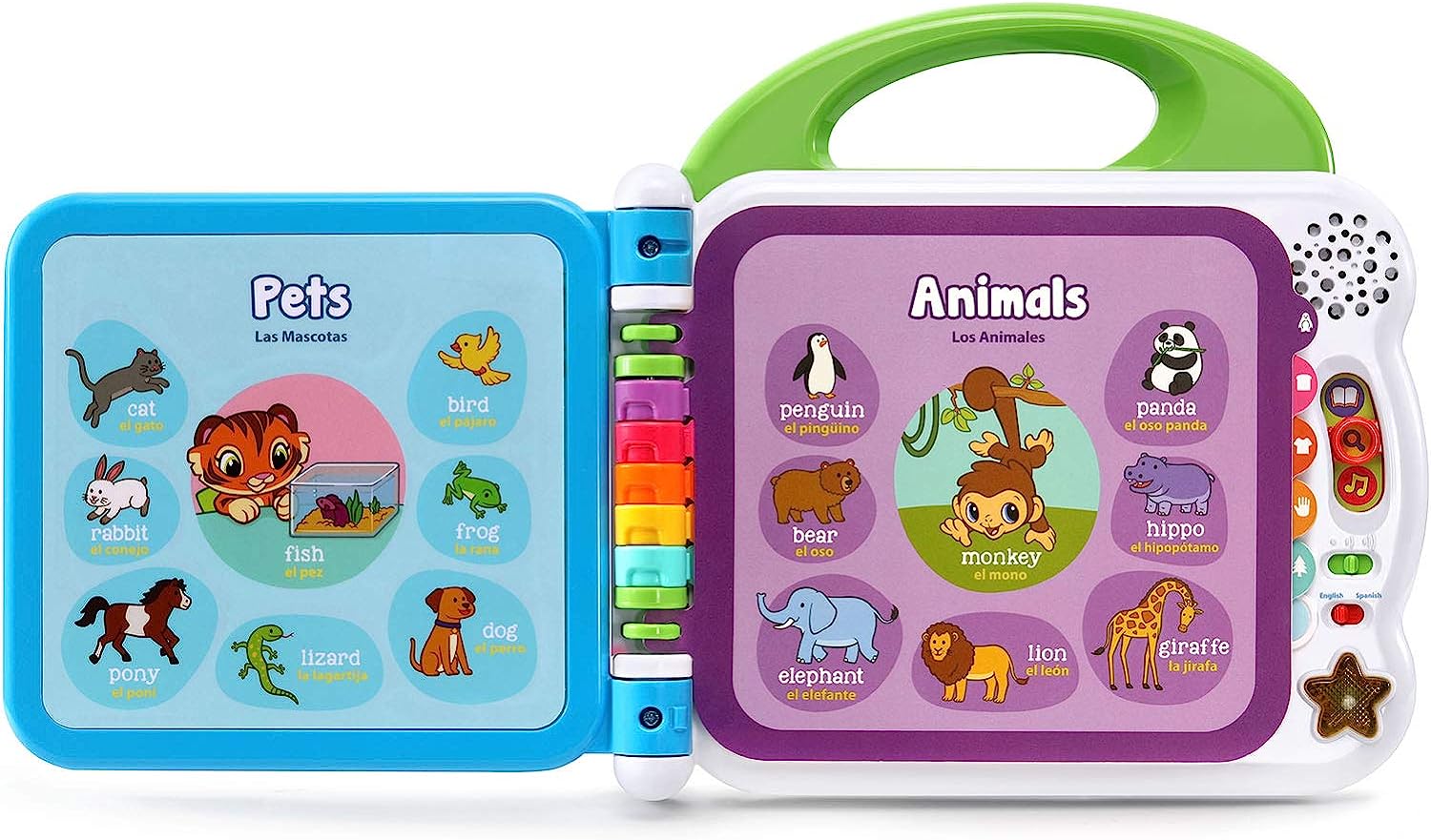 Make the kids learn 100 new words with this best gift for 2 year olds. It has words related to animals, food, activities, and more. It will build the vocabulary of the toddlers, making them ready for reading more complex words in primary school.
The best thing about the book is how it teaches the words to toddlers. It features a touch and sound option, which is a great playtime for kids. It lets the kids learn the words in 3 different play modes- they can hear the words read aloud, play exciting sound effects of all the words, and listen to fun facts about each word. Plus, the words can be learned in Spanish as well by easily switching the language using a push button.
Features:
12 learning categories
Interactive pages
Three play modes
Bilingual learning
Light up the star to play the Learning Friends theme and My Favorite Word songs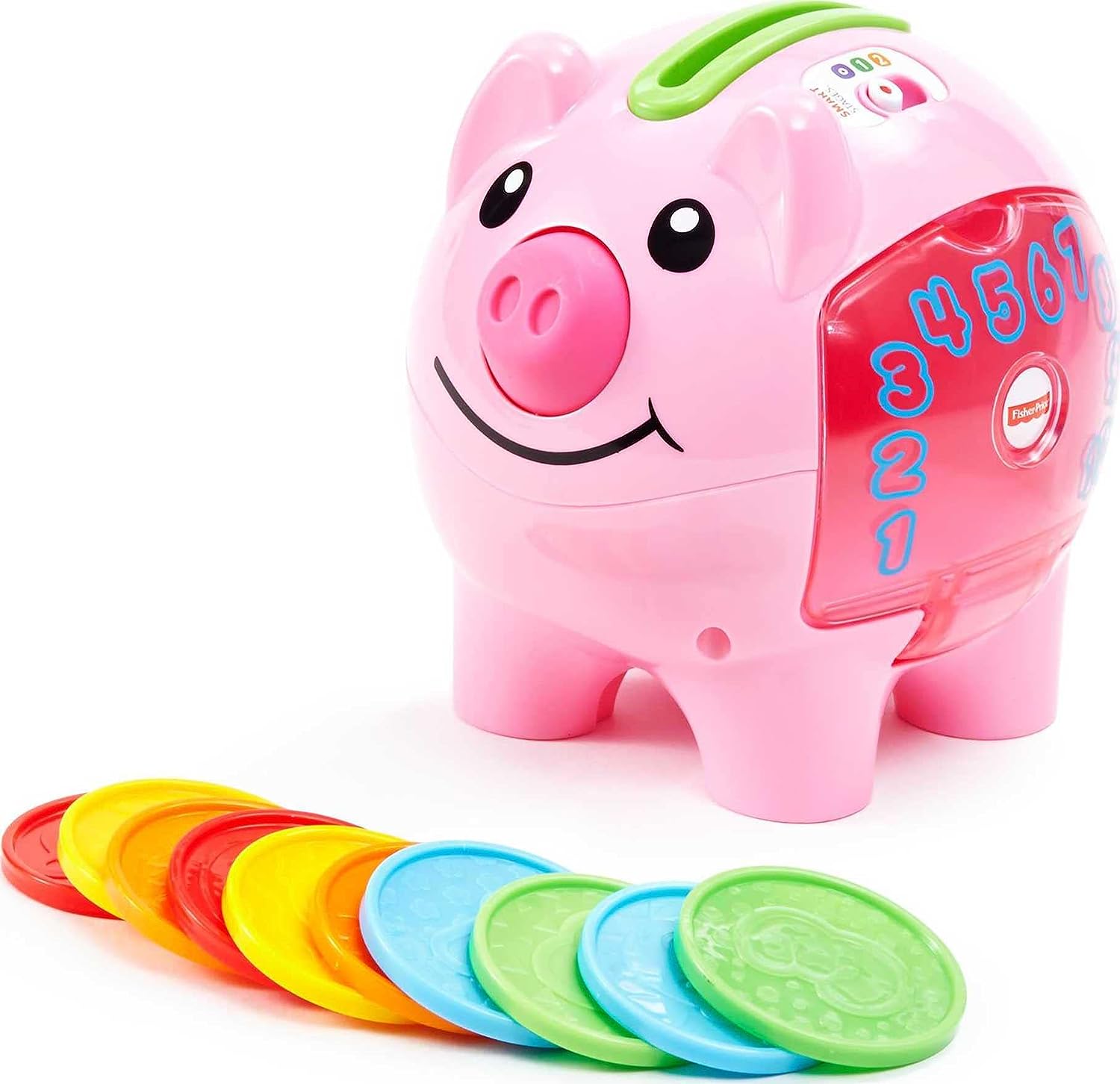 This best gift for 2 year olds encourages kids to learn about counting, color, and words with its interactive play. The kid can use it to pass coins or press buttons to listen to fun sounds and learn phrases. Every time your kid passes or removes a coin from it, the pig makes a complementing sound that excites and encourages the kid. It has 2 Smart Stages that teach numbers, how to recognize colors and Spanish words.
Features –
2 Smart Stages
40+ songs, sounds, and learning phrases
10 colorful coins with numbers or animals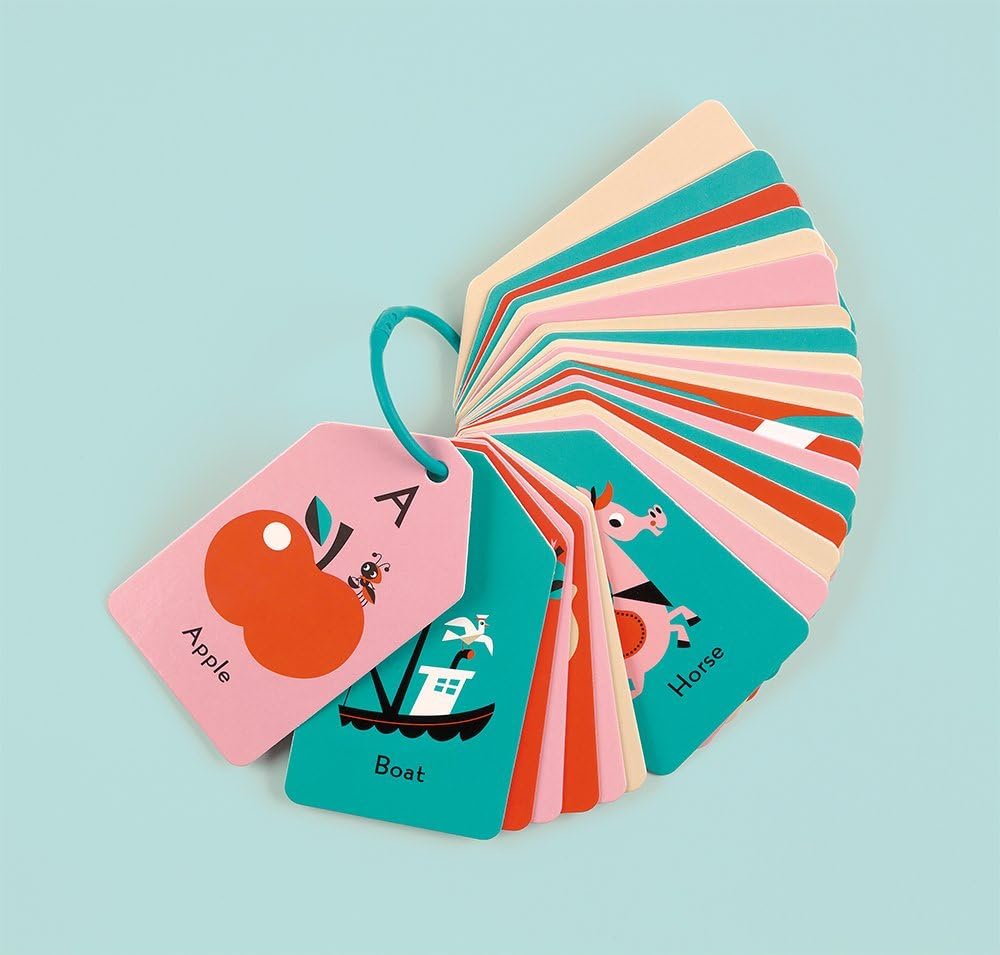 This best gift for 2 year olds is a very simple card game that helps them learn letters. It includes A to Z letters written in big, colorful laminated flash cards. The cards fit the palms of toddlers easily so they can hold and learn the letters easily. For each letter, the card features a picture that starts with that word for easy letter recognition and learning of new words and objects by the kids. Not just to learn letters, these cards can also be used to sort colors or used as decorations in the kid's room. The cards are attached together with a plastic ring that the kid can easily remove and attach back to keep all the cards together after play.
Features:
26 Double-Sided Cards
Reclosable Ring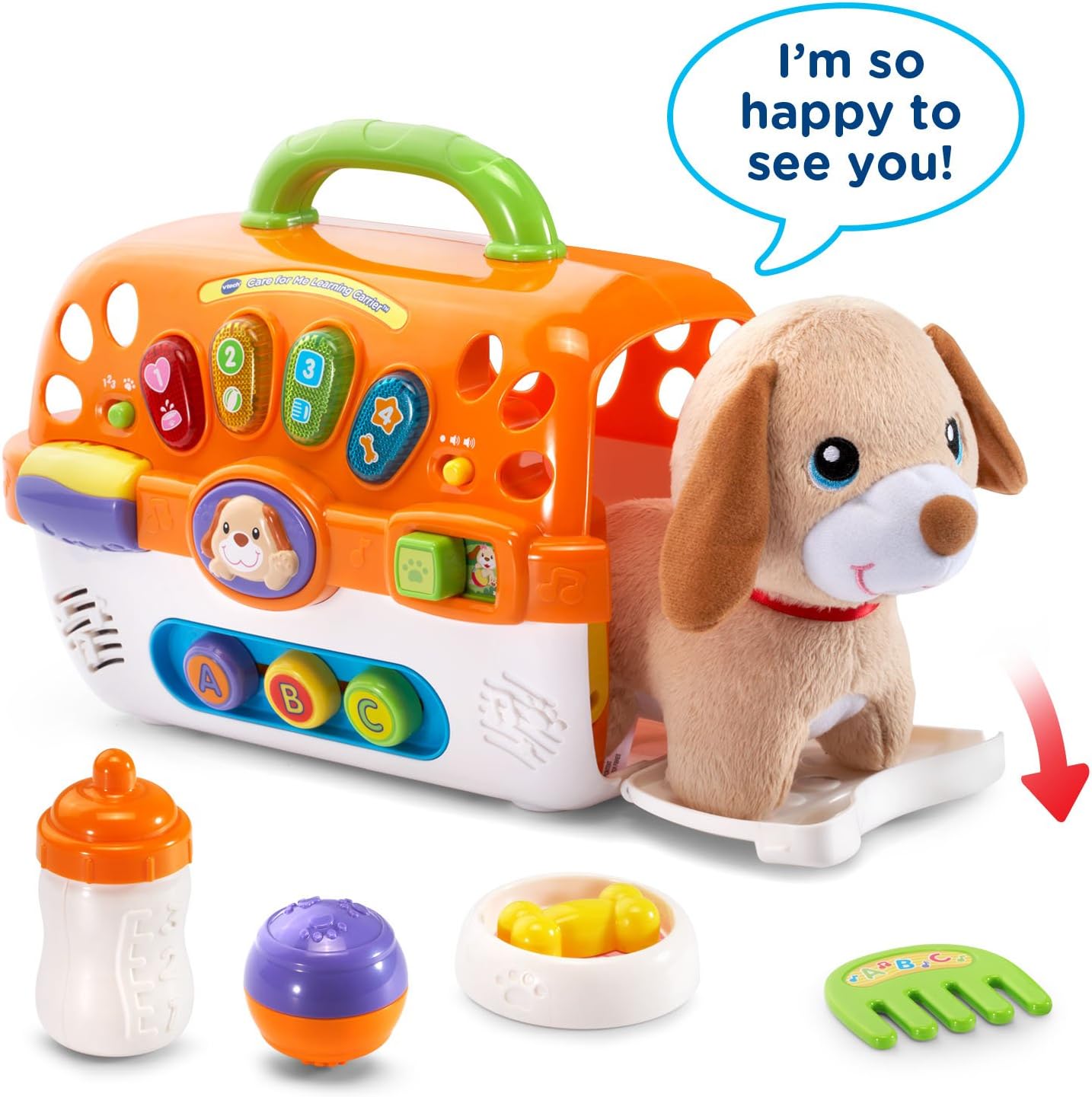 Want to gift a 2-year-old something they can carry around with them? Then, gift them this learning carrier toy. This toy aims to sympathize with kids towards pets and make them learn new phrases, colors, shapes, and more. It features a soft toy puppy and an interactive pet carrier. The carrier features different types of buttons that light up and speak phrases and play sounds. The kids will especially love playing and pressing the buttons. It includes pet care accessories like bottles, combs, etc.
Features:
100+ songs, melodies, sounds, and phrases
Pet care accessories- bowl, ball, comb, and bottle
Plush puppy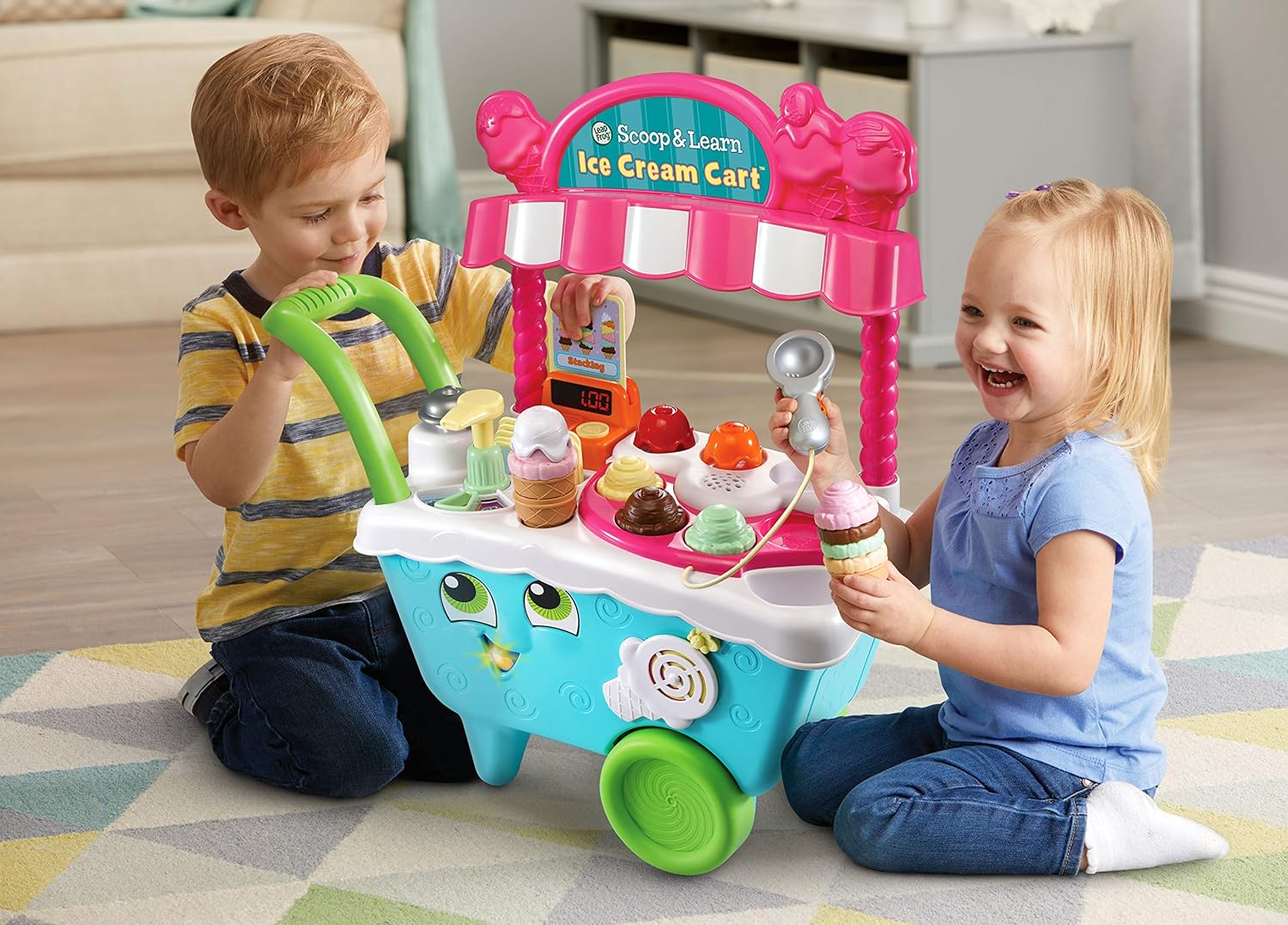 Ice cream- the kids' favorite sweet- has now turned into an interactive game. This will be the best gift for 2 year olds that you can surprise them with on their birthday. It lets them become an ice cream seller by scooping up different ice creams for their customers. It features an adorable ice cream cart that the kids can push and set up wherever they want.
They can create customized ice creams for their customers using the magnetic scooper. It comes with animal card orders and sound instructions to let the kids create different flavored ice creams, improving their color, shape recognition, and sequencing skills. The cart has various buttons and flaps that refine their motor skills.
Features:
Six double-sided order cards
Magic Scooper
Sing along feature
Pretend to play syrup pump
Storage for included pieces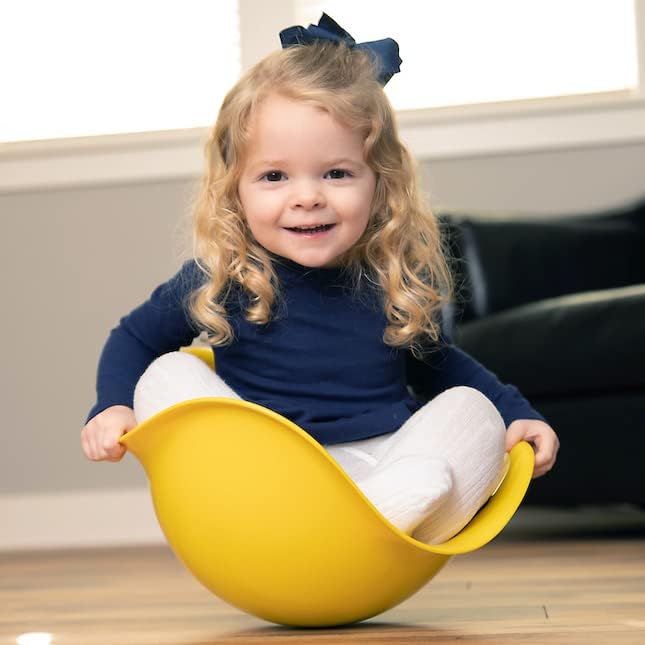 This best gift for 2 year olds encourages kids to play outdoors or indoors. They can pretend to play on the toy and explore their creativity. This toy is shaped like a turtle shell and can be used to sit and roll on or as a sand scooper, as a helmet, water bucket, mask, and so much more. This is the toy they need to fuel their curious minds and make them imagine different ways of using and playing with it. And this is not the toy that the 2-year-old can play with and be done with as they grow older. This versatile toy grows with your kid and helps them come up with more unique ways to use it as their brain develops further.
Features:
Made using shock and weatherproof material
No weight limit
Available in a variety of colors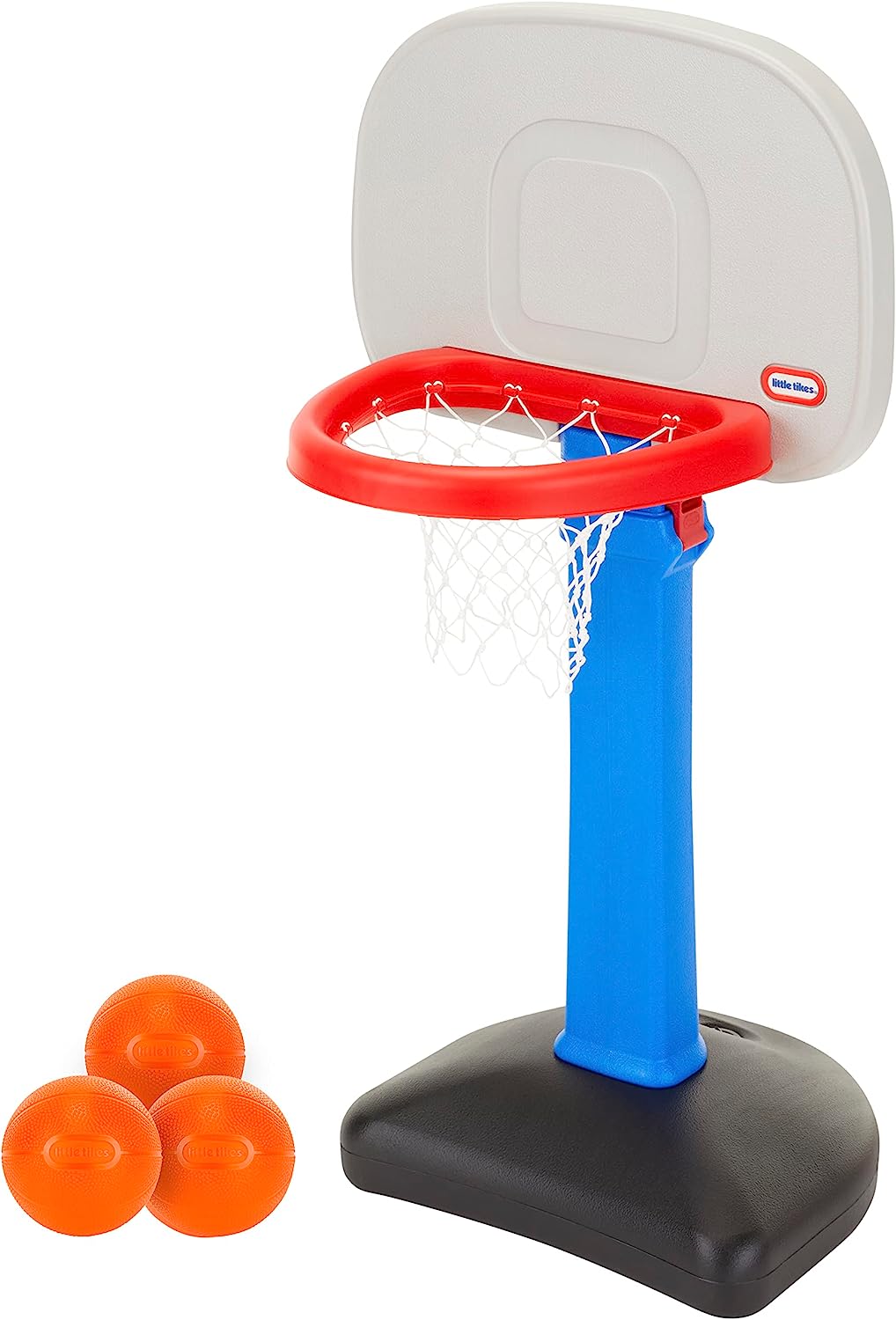 Jumping, throwing, running, and bouncing the ball are great movements and actions that your 2-year-old kids can greatly benefit from. This best gift for 2 year olds aims at making them move and have exerting fun that will help them develop a lot of physical and mental skills. This kid's basketball grows with the child with its adjustable height to cater to the rapidly upward-moving height of the kid. This basketball set can be installed indoors or outdoors as it takes up very little space. This set can be played alone, with 2 players, or with a group.
Features:
6 adjustable heights
Oversized rim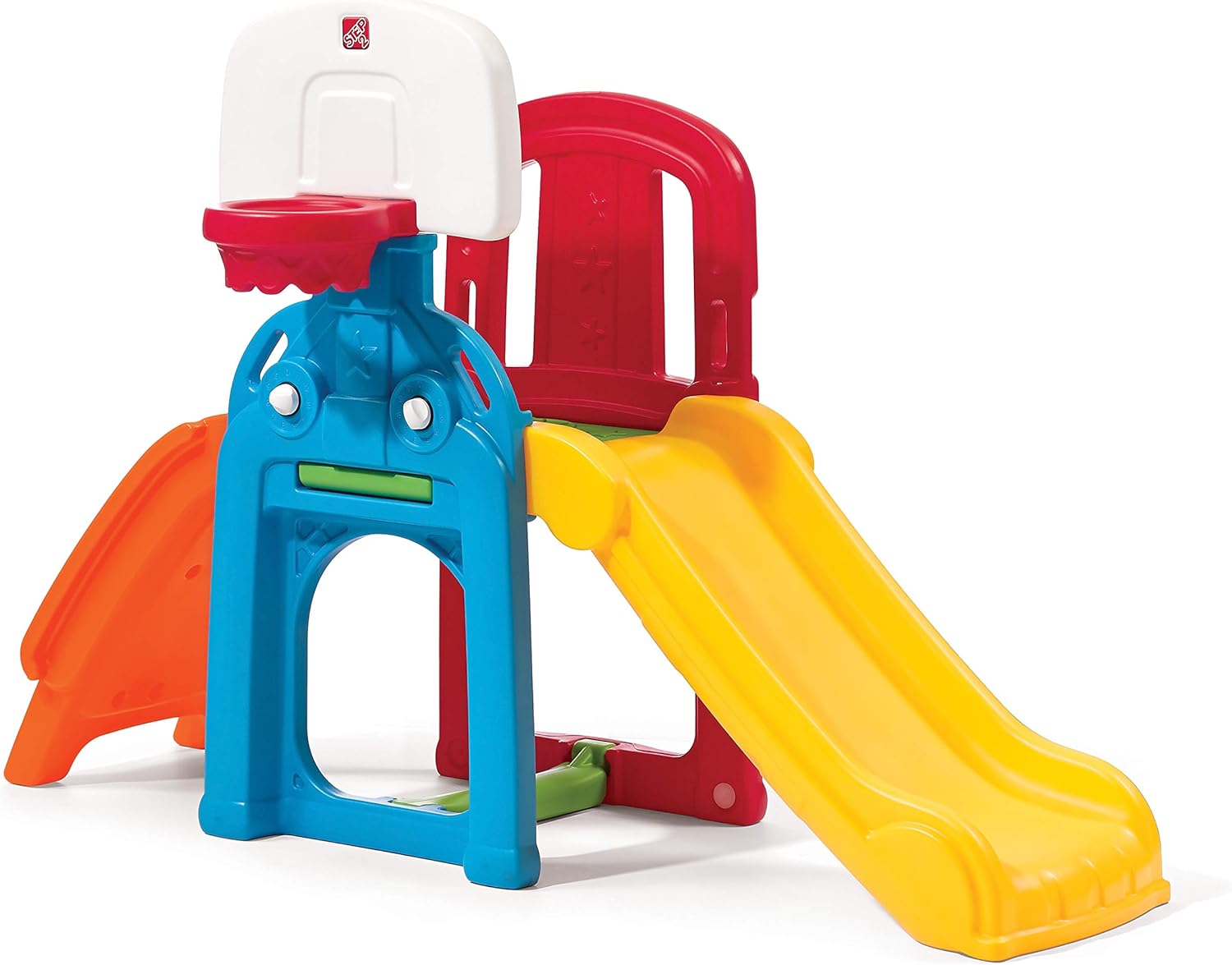 This multipurpose slide is the best gift for 2-year-olds. It has a slide complete with steps behind it and a basketball hoop at the side. That's not all; there's also plenty of space beneath the slide that the kids can use to play soccer, hide, crawl under, or store their things. The kids can take turns to slide down, score goals, and kick balls in this single gift. It can also be used as a sort of racing game of who can do all three things one after the other quickly.
Features:
Large and smooth play slide
Easy-climb stairs
Basketball hoop
Clickable knobs for scorekeeping
Versatile crawl through space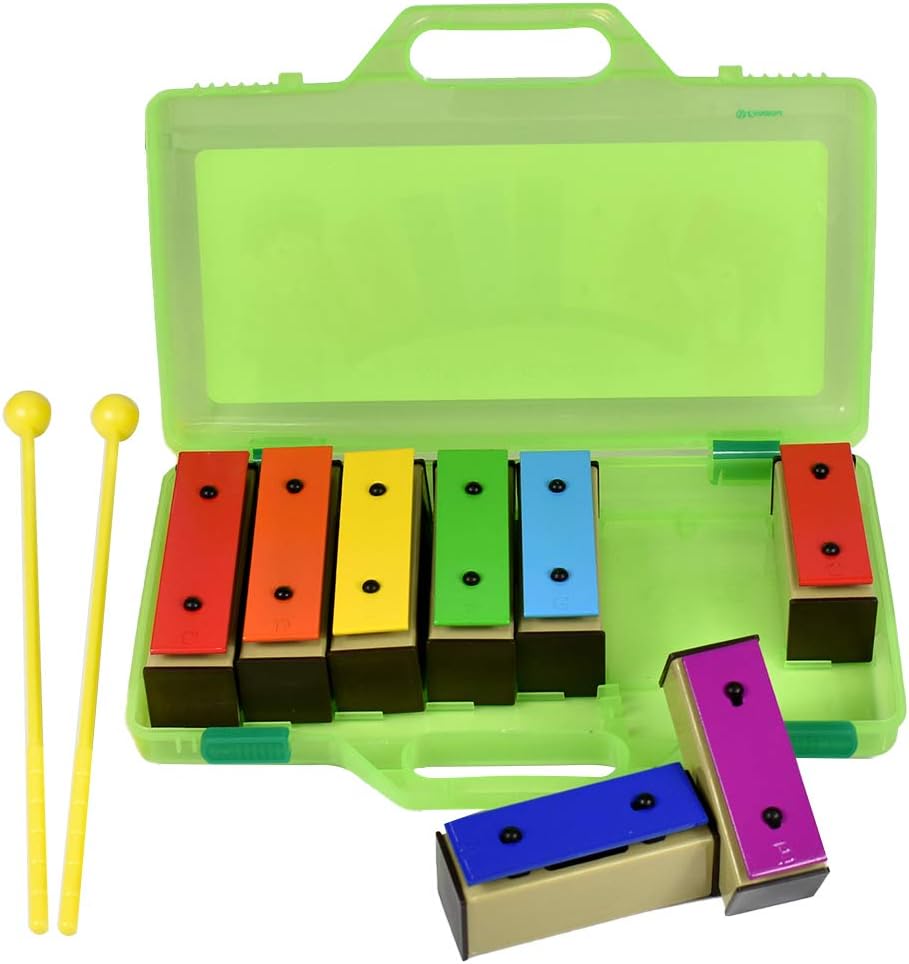 This Glockenspiel is a perfect birthday surprise for a 2-year-old. It comes compact, perfect for little hands to carry and play. It has 8 colorful chromatic sound boards whose music will entertain the kids, cultivate music cells, train them in the art of listening, increase concentration, and more. Kids can hit the boards with the included mallets and create a tune of their own. The boards can be removed from the case and played individually, too.
Features:
8 colorful chromatic soundboards
Aluminum construction for clear and crisp sounds
Two easy-hold mallets
A green case for storing and carrying the boards and mallets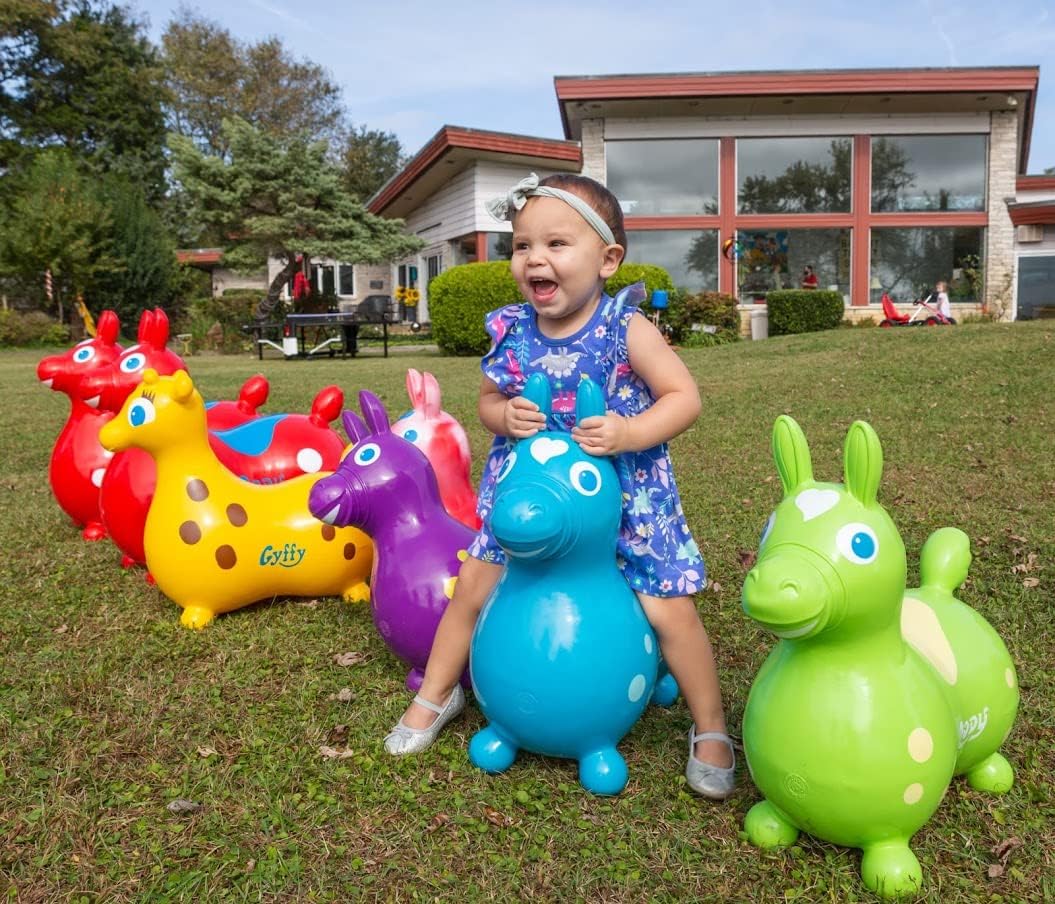 Meet the Bouncy Horse- it is here to provide your kid with hours of unlimited outdoor or indoor fun. This best gift for 2 year olds is an inflatable horse that the kid can enjoy a bouncy ride on. It is ergonomically designed to seat the kid comfortably with its rounded seat and hand and leg contouring design. Riding this bouncy horse will develop the leg and arm muscles of the young kid while also improving their balance skills. It has an air pump to inflate the horse to the appropriate size.
Features:
Made using elastic, durable, and toxic-free vinyl
Includes air pump for inflating the horse
Available in a variety of colors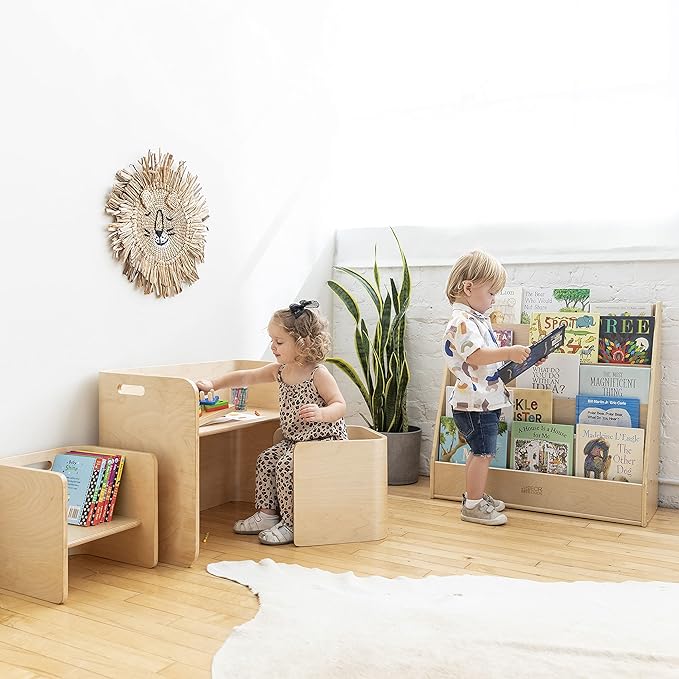 This multifunctional best gift for 2 year olds allows them to control their environment by using it in their own ways. It also allows kids to include siblings and friends to do activities together, thus improving their social interaction. And don't worry that rough usage by the kids may damage the set. This table and chair set uses the finest quality wood with a clear lacquer process, which keeps it looking as good as new without showing signs of wear and tear. The design is also thoughtful, keeping young kids in mind with no sharp edges or cutting sides.
Features:
Multifunctional table and chair set
Seats have curved back and built-in handles
Made using durable and lightweight wood with a clear lacquer finish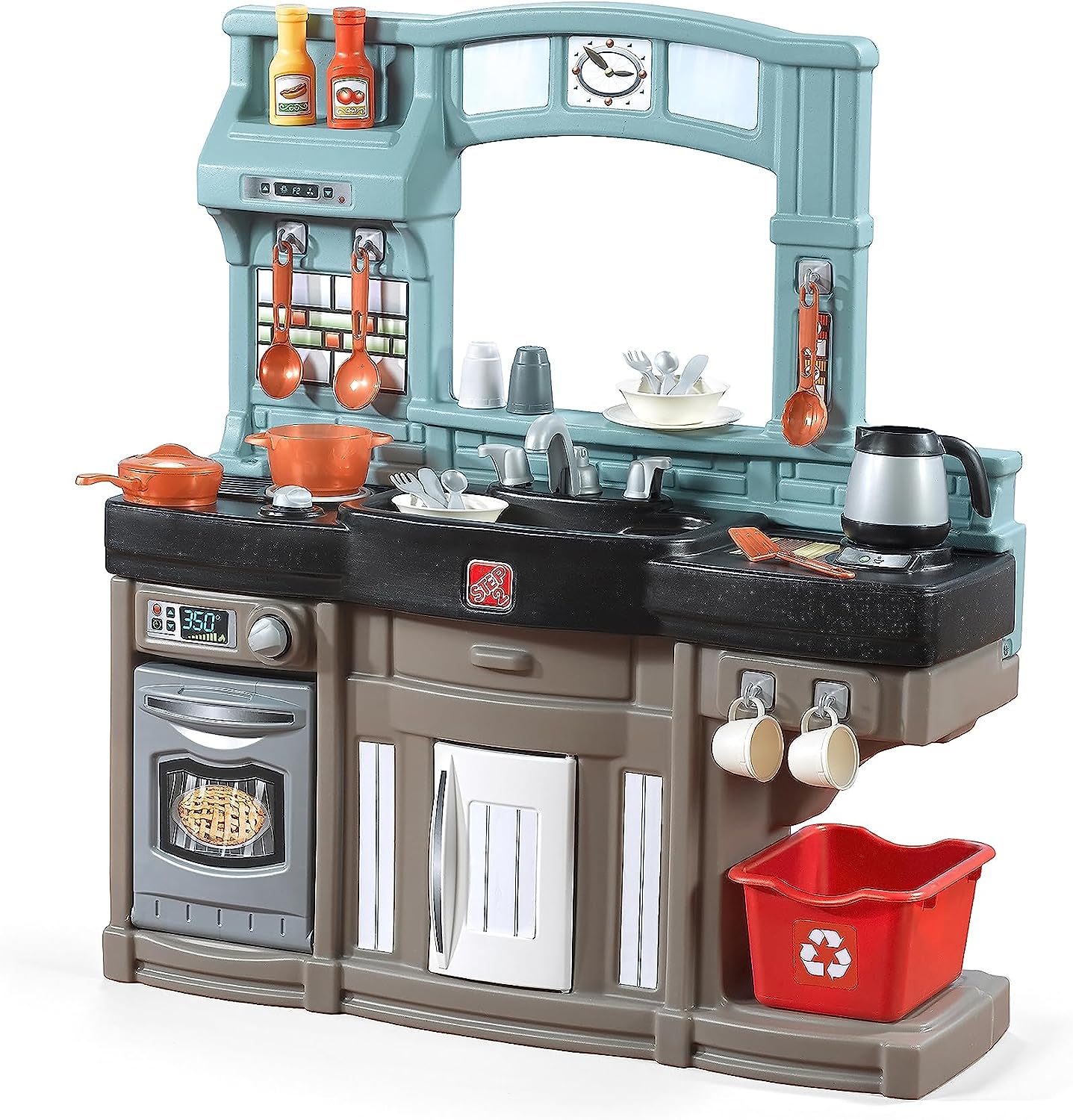 Kids aged 2-5 years old love to copy adults and do what they do. This kitchen play set is the best gift for 2-year-olds as it helps them pretend to play their favorite game of copying adults. It has a large countertop, sinks with faucets, real-looking accessories, open and close doors, and more. It also has a refrigerator, oven, and recycling bin. This mini kitchen set is built using durable and easy-to-maintain materials.
Features:
25-piece kitchen set
Realistic lights and sounds
Double-walled plastic construction
Final Words
We hope you liked this list of best gifts for 2-year-olds. They can be given on the occasion of birthdays or to surprise the little one. They are not just designed to offer hours of fun but also make the kids learn a lot and exercise their brains, thus improving their function and grasping power.
Many of the gifts on the list are action-based and thus help the kids move a lot, strengthening their muscles and making them stronger physically. We hope you like our round-up of the 20 best gifts for 2 year olds!
Do let us know in the comment section which one was your favorite.