17 Amazing Ways to Celebrate Kid's Birthday: Birthday Party Ideas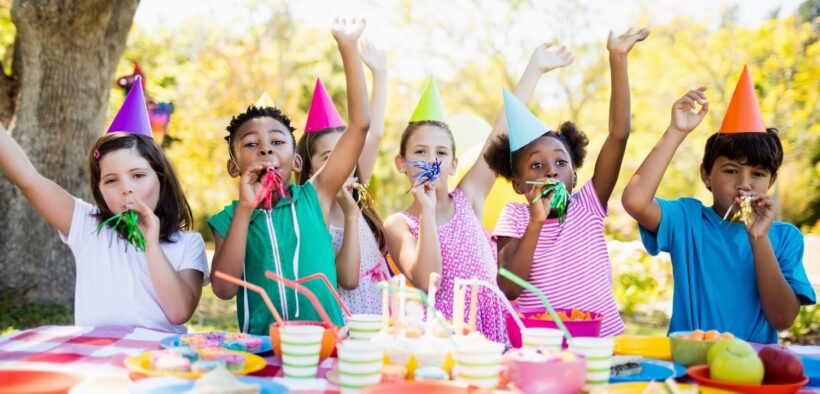 Do you have a hard time deciding on fun birthday party ideas for your young kids? Toddlers need very thoughtful yet simple efforts to be happy. A fun get-together with friends and family or their favorite cartoon theme decor will give them immense pleasure on their birthday. 
It is altogether a different vibe when your kid is turning five. There is so much excitement to celebrate their birthday. The birthday party ideas for a 5-year-old can be simple, exciting, and extravagant. All we need to do is meet their little expectations to make them happy. 
To help you make your little ones happy on their birthday, here is a list of all essentials, party theme ideas, along with amazing food options.
These birthday party ideas for 5-year-old will give a lifetime experience to your kid with a bundle of memories. 
Pre- Birthday Party Arrangement List
Before the actual party, there is a complete list of things to do apart from just deciding on the party theme and party execution. It can be an easy process if you have planned previous birthday parties.
As your child is also grown up now, you can communicate to know his likes and dislikes. This will help you organize a memorable party for your kid. Focus on the following things before planning your kid's 5th birthday party. 
Kids want to invite everyone, but you need to decide on who to invite. Set a realistic guest list according to the size of the party you are planning to host. 
Decide on the location where you want to host your party, as the location should be kids-friendly regarding safety and space for them to play. Your house is the best place for organizing your kid's party as it is easy for them to keep an eye on them. If you find your house unsuitable, you can rent a place. 
Fun games and toys make kids happy, but good food is another essential thing to pay special attention to organize an amazing party. 
Games are an important part of a kid's party. Make sure to have all the arrangements before the party for all the fun games. This will keep kids engaged and make your party enjoyable. 
Birthday Party Ideas for 5-Year-Old 
1. Breakfast Party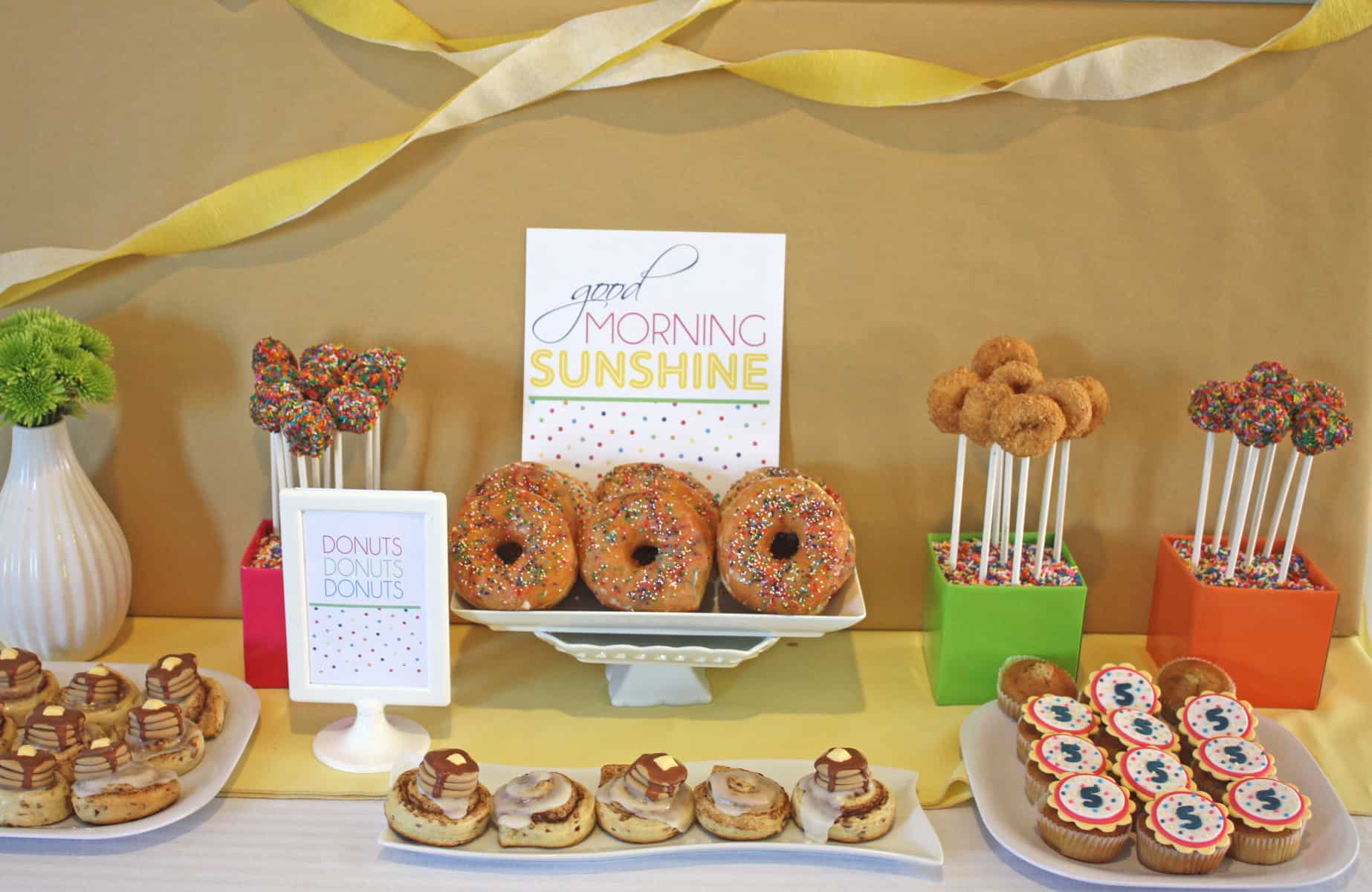 Throwing a party at the end of the day is something that everyone does; rather than this, host a party at the start of the day. Kids will love the idea of starting their birthday with a breakfast party with all their favorite breakfast dishes.
Pancakes, waffles topped up with cream, fruits, and chocolate can make kids instantly happy. You can make cereals of different shapes and colors for nutrition as well as to add colors to the party. 
With the food, you can also arrange some fun games like, a ping pong ball and a spoon. Each kid has to maintain balance and take the ball to a designated spot. Whosoever wins a gift. These small gestures add a lot more fun for the kids. 
2. Art Party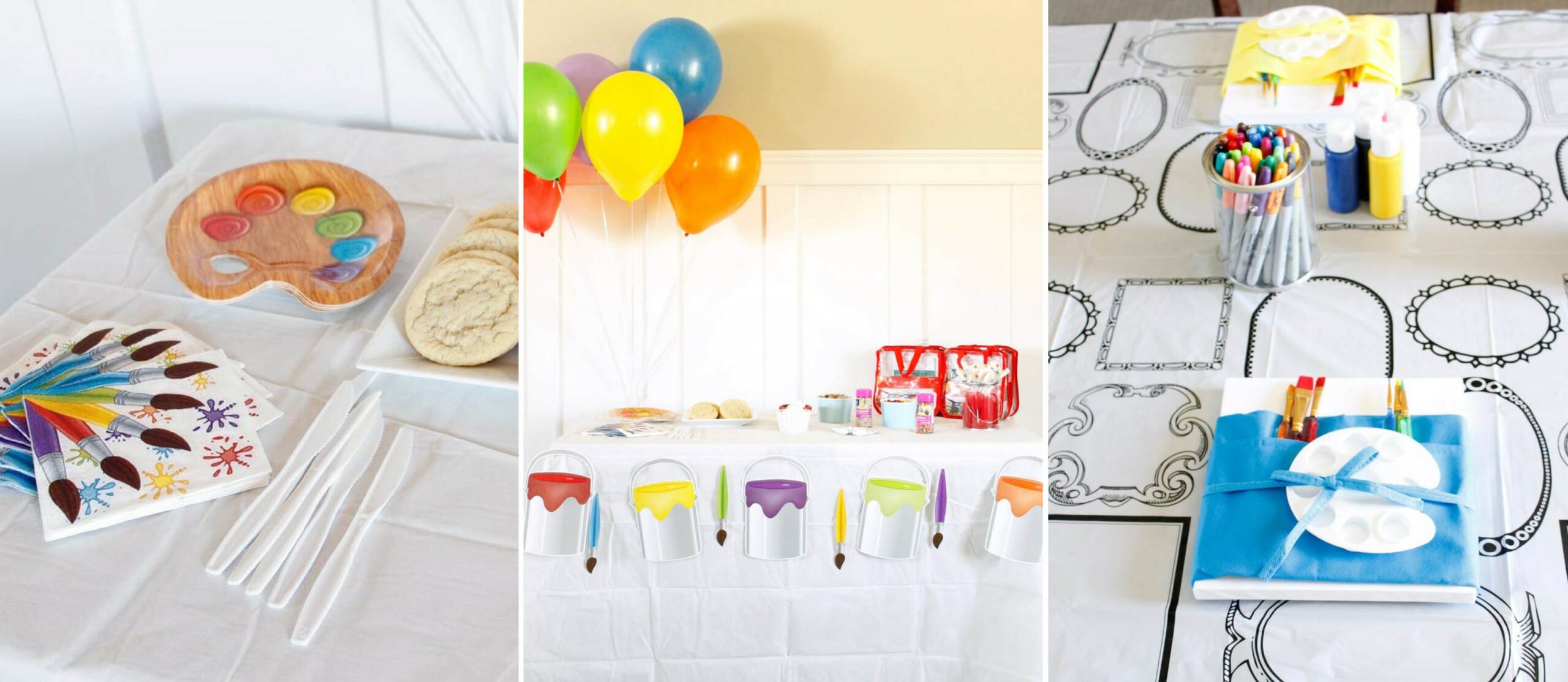 An art-themed party is a great way to incorporate creativity and expression to inspire the birthday kid as well as little guests. You can plan an "art party" either inside or outside your house. Just take precautions for the mess these little artists are going to make. Mention the theme of the party on the invitations so that the parents dress their kids accordingly. 
For the kids to enjoy, you can have painting and creative games. Arrange setups for finger painting, clay, drawing, and other different art activities. Have proper adult supervision while kids are doing the activities for safety purposes. 
3. Puppet Party 

Do you like puppet shows? I am sure you have a smile on your face while nodding your head. A puppet show party is an interactive party idea for all our theater lovers. Kids love to watch funny stuff, and puppet shows are the best way to entertain them, keeping them away from digital screens. You can decide the storyline based on what the kids love. 
With the puppet show, you can also organize a game where kids make their puppets using paper bags. Let kids decorate their puppets with markers and stickers. 
4. Princess Party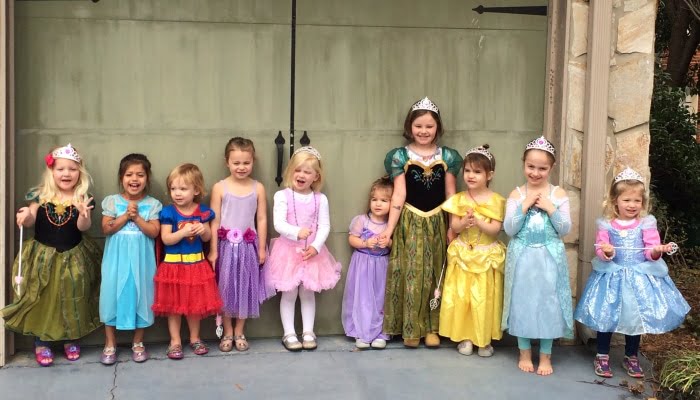 Exclusively, we host princess parties for all our little princesses out there. It is an amazing way to make your birthday girl feel extra special. Decor the space according to the princess vibe and get her a beautiful and magical princess dress.
Invite all her friends over and let them also know the theme of the party. You can organize a setup where the beautiful little princesses can pretend to be drinking tea and eating cake. If it is a boy, the same can be done, and host a prince party for your little prince to make him feel special. 
5. Outer-Space Party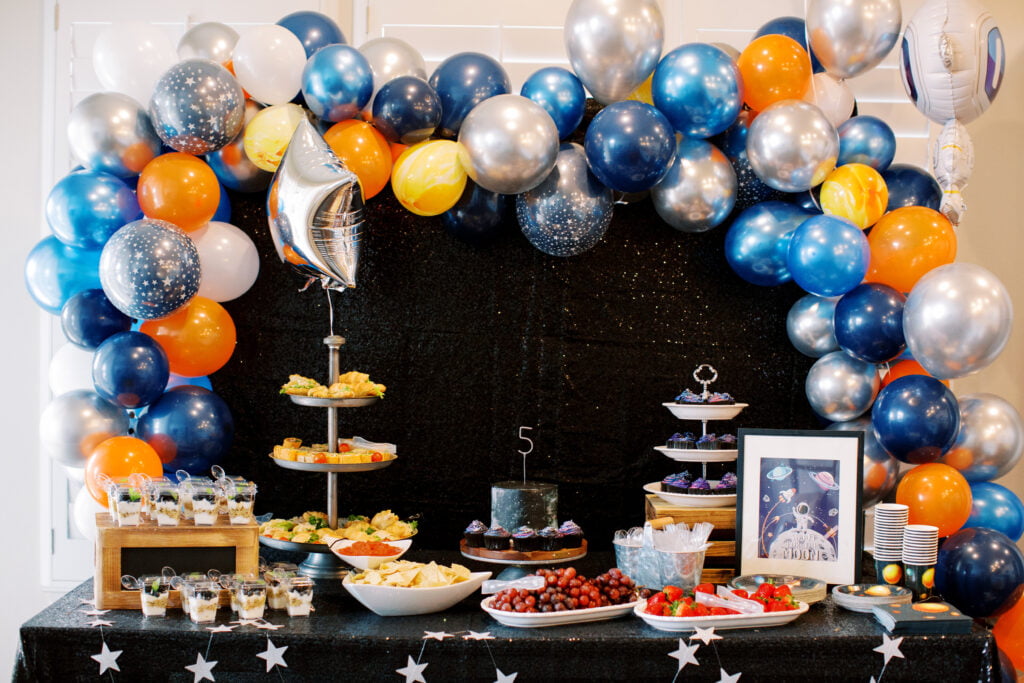 As kids, we always dream of becoming astronauts. So, let's plan an outer-space-themed party for our aspiring astronauts and make them have fun under the stars. Kids get fascinated with outer space, aliens, stars, planets, and other elements of space. Plan some fun activities for the kids to make the party hit.
You can either set the educational angle or make it about gooey grisly aliens. You can also ask the guest to dress according to the space theme. Get the decoration done with space props like planets, stars, and other elements. 
6. Lego Party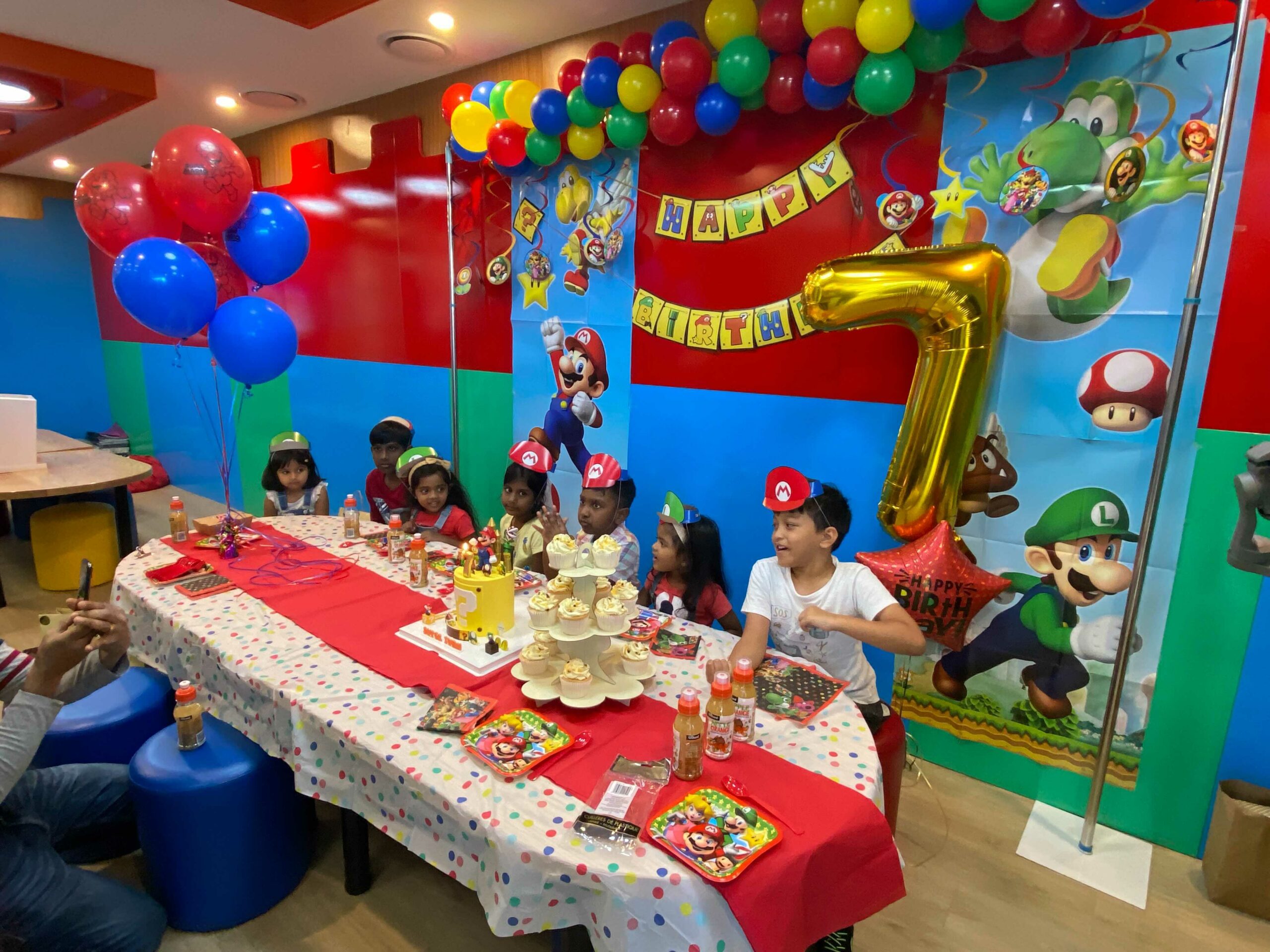 If your little one likes building games and puzzles, then you can host a Lego party. Have different Lego sets suitable to their age, so they can enjoy their party building them. As a gift, you can let the little guests take their Lego pieces with them so they can also appreciate their efforts. This will boost team spirit in the kids and is a fun activity to do together.
Have some delicious tasty snacks as the activity will keep them busy, but the food is important. So have some quick bites prepared for them to have their energy. 
7. Farm-Themed Party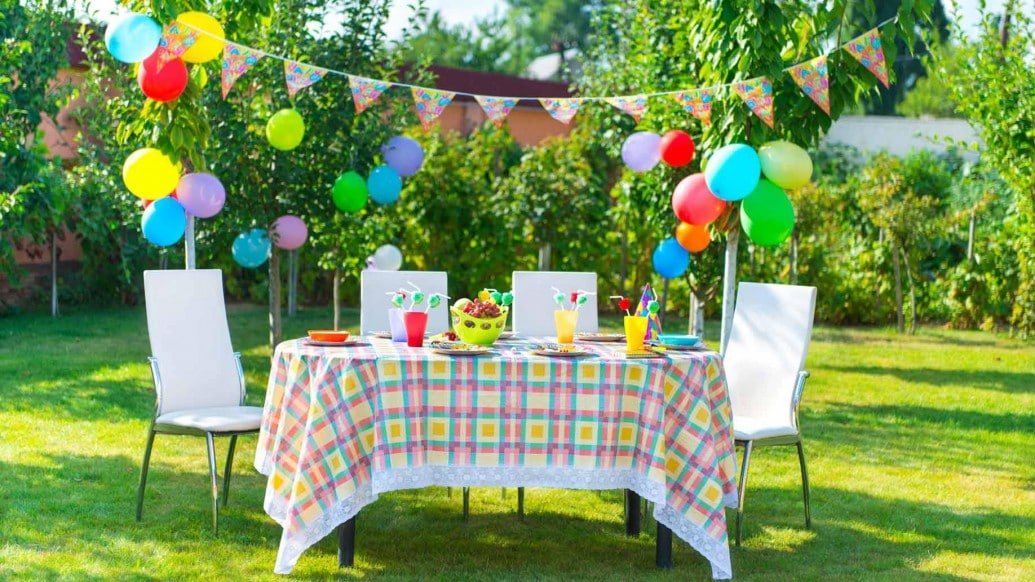 Kids love animals. Does your kid also love farm animals? We are sure they do, then host a farm theme party directly at the farm or recreate it at your home. You can have your party at a local petting zoo or, if at home, then decorate with hay bales for seating in the yard. To top it up, add a checkered blanket for a picnic feel.
Have some plastic farm animals, some tiny pots, and seeds for kids to do the planting. The farm-themed party helps kids connect with nature and spend some quality time with natural elements. 
8. Superhero-Themed Party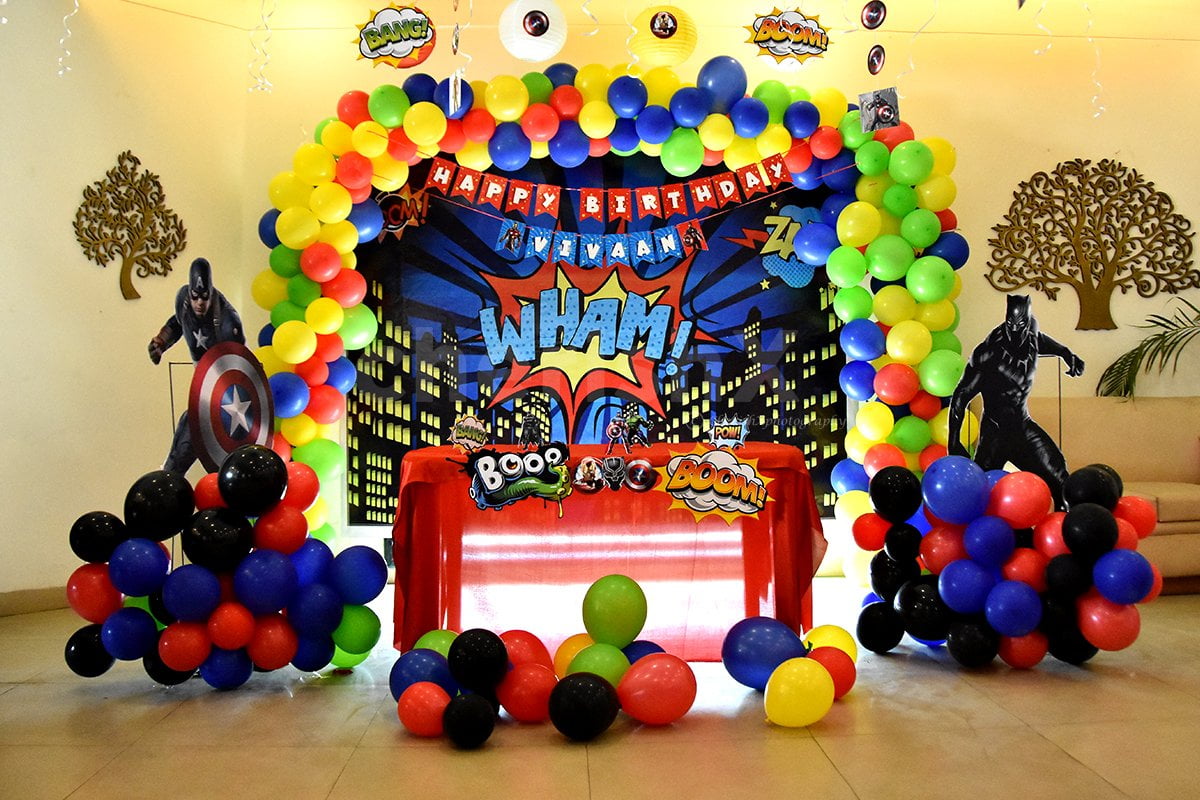 Does your 5-year-old love superheroes? Does Marvel or DC excite him or her? So, let's throw a superhero-themed party for our superhero lovers. Pick your child's favorite superhero and theme the entire party around that. You can also organize a general superhero-themed party and put it on the invites for all the guests to dress as their favorite heroes.
It can be Avengers or a superhero from Guardians of the Galaxy. You can go with Captain America's shield and put strawberries, blueberries, and marshmallows for food platters. Have some comic books, superhero stickers, masks, or superhero pencils. 
9. Picnic in the Garden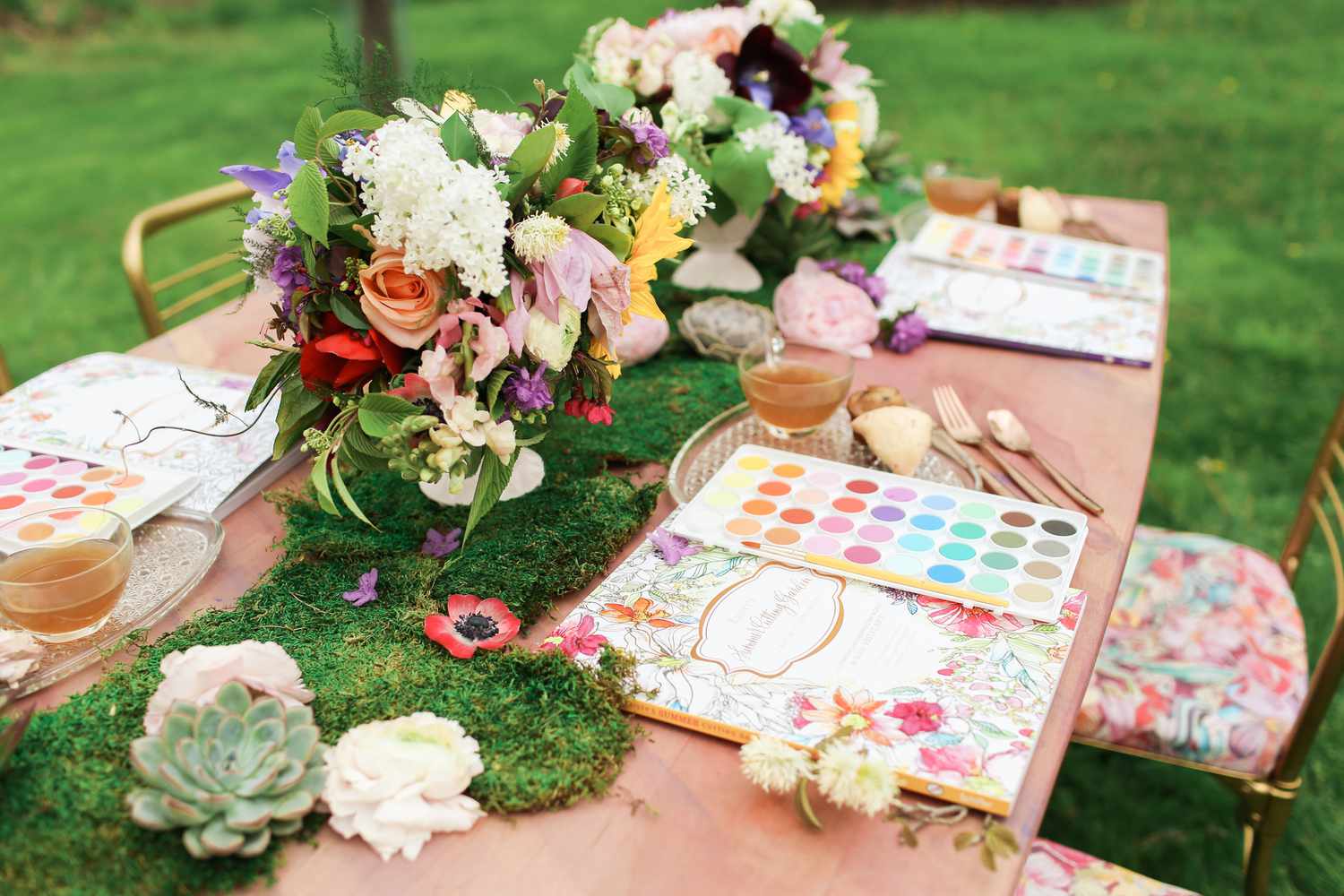 Family picnics on the birthday are a very simple yet special way to celebrate your kid's birthday. If your kid has some very close friends, you can also ask them to join. Set up a picnic mat and essential things in the garden. If you don't own a garden, you can choose a spot in the picnic spots.
Have your kid's favorite food, and also make sure to have all the other essentials to have a perfect picnic party for your 5-year-old. 
10. A Sleepover Party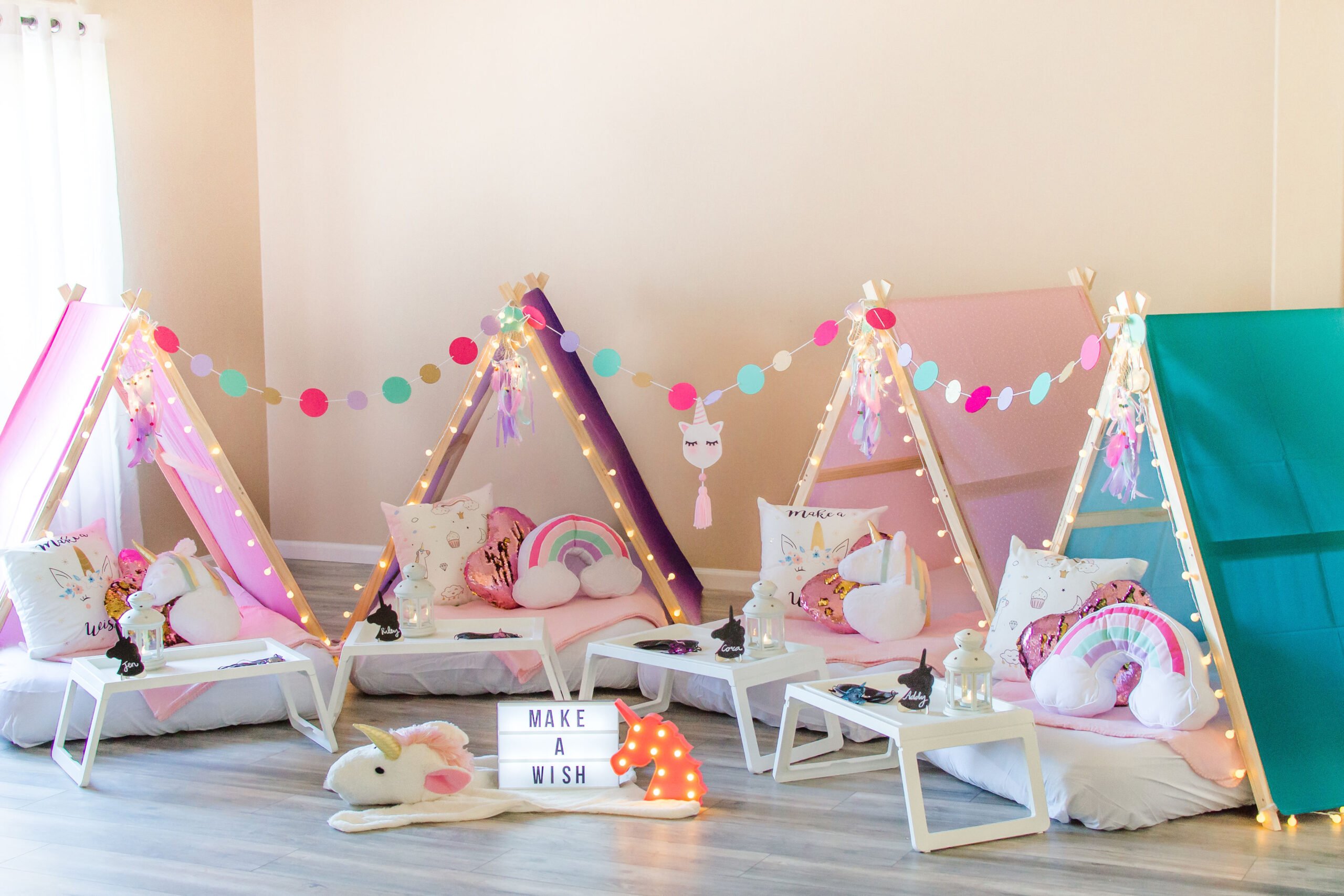 Instead of organizing a full-blown party for your kid, plan a sleepover with all his close friends. This low-cost party idea will make your kid happier and more special than a regular party as they tend to get more time with their friends.
Arrange all kids' favorite meals and snacks for them to enjoy while playing. Doing different fun activities together helps your kids make new childhood memories that they will cherish for a long time. 
11. Host a Family Dinner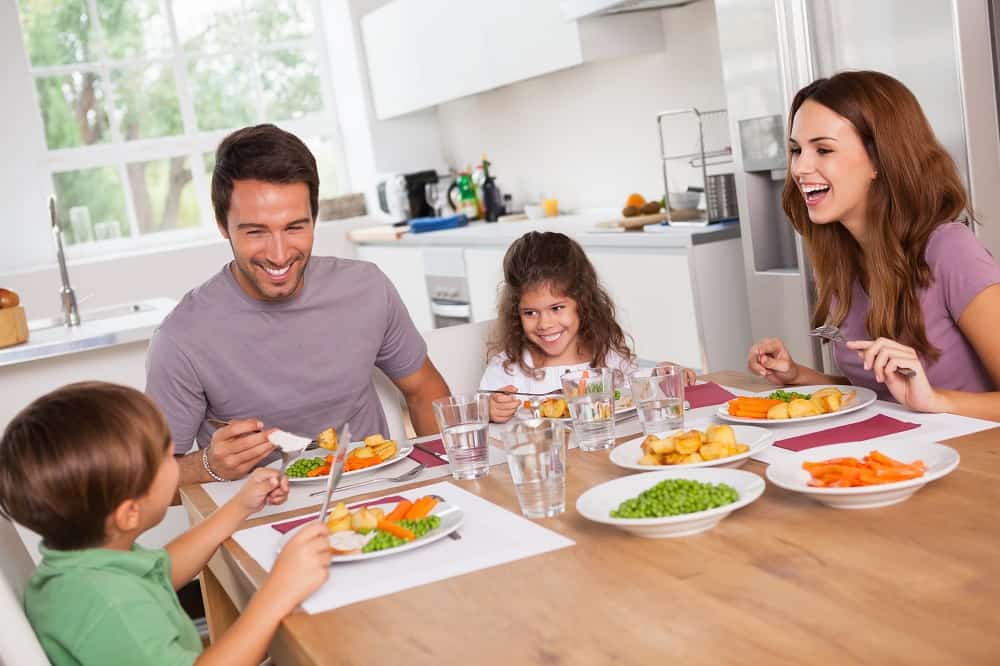 If you are planning to host a party for your 5-year-old at home but want to make him/her feel special. Hosting a family dinner is the best way to spend a birthday at home. Your birthday kid will be the guest of honor and make sure all the food is his/her favorite. This is the best way to bond over family games and has lots of laughs for a special birthday.
You can even have a family breakfast, as the main purpose is to spend some quality family time together. 
12. Camping in the Backyard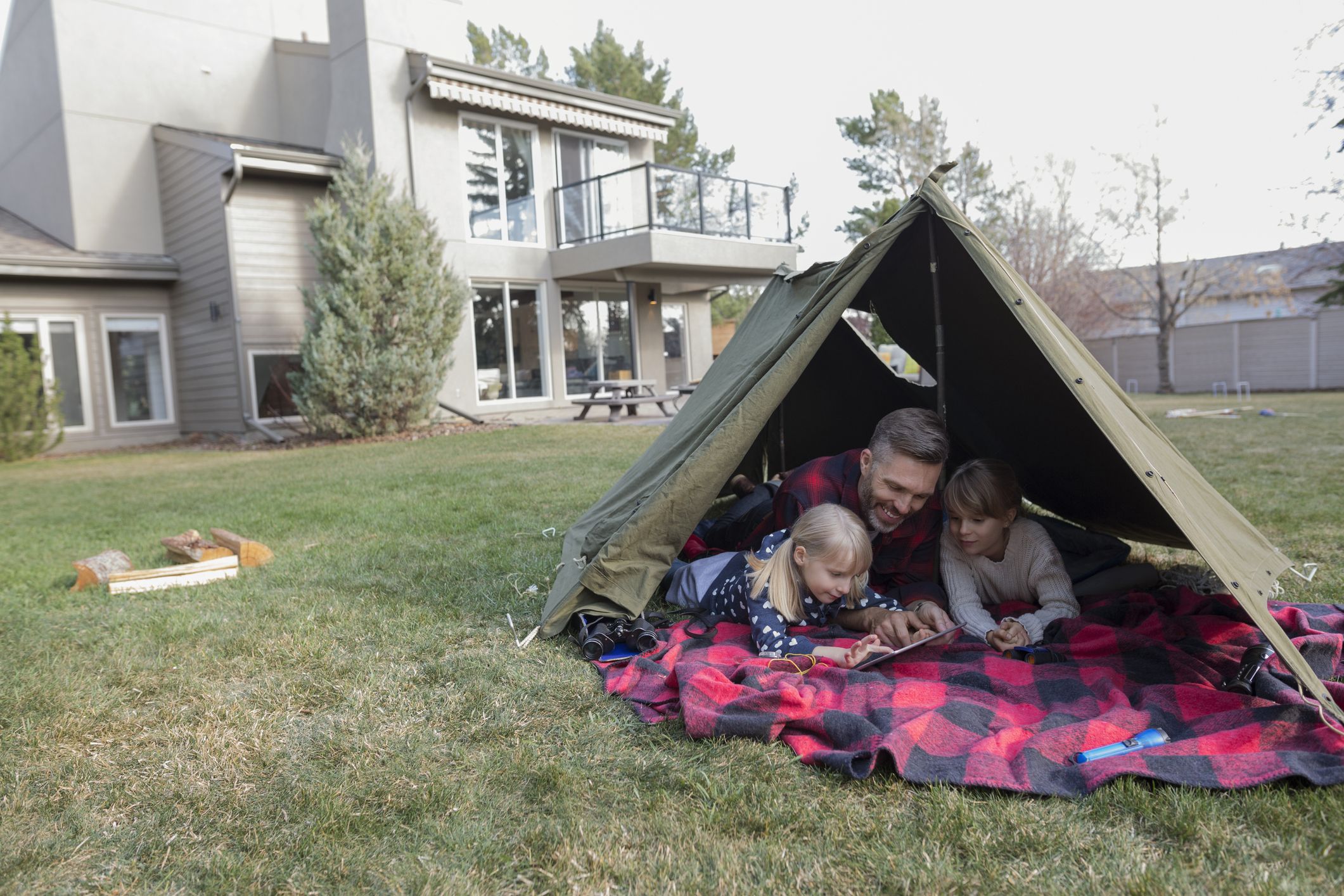 Camping is a budget-friendly activity that is best to make your kids feel special. Kids love playing and adventures, so camping in the backyard or at a camping site on his birthday is going to make him very happy.
Ensure you have your kid's favorite meals and snacks, with plenty of juice and water. You can also consider playing camping games to make sure the birthday kid doesn't get bored and make plenty of special memories.  
13. Robot Party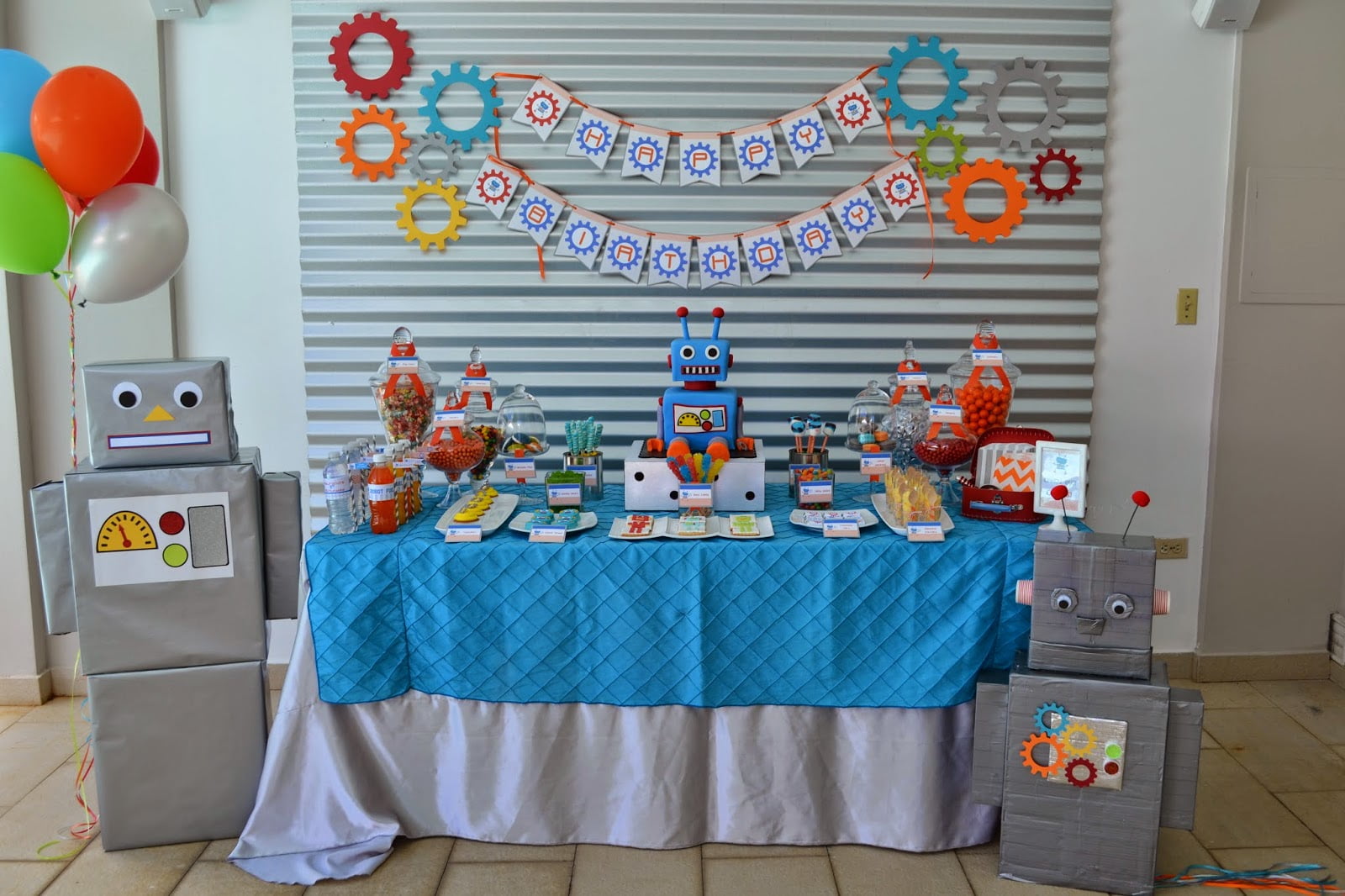 Technology has grown to become an important part of our lives. For kids, robots are like superheroes, and they love robots. Is your kid a robot fan? If yes, then don't think much about his birthday party theme, and organize a robot theme party.
Get the cake decorated with mini robot toys, do the robot dance, and also mention the robot costume on the invites. This incredible party idea will stand out, keeping the crowd in awe. 
Birthday Party Food Ideas 
Your little guests are not going to sit in one place and have a normal dinner. Hence, it is best to choose quick bites and candies for them for the birthday party. Some of the kid's favorite snack items are as follows.
14. Mini Pizzas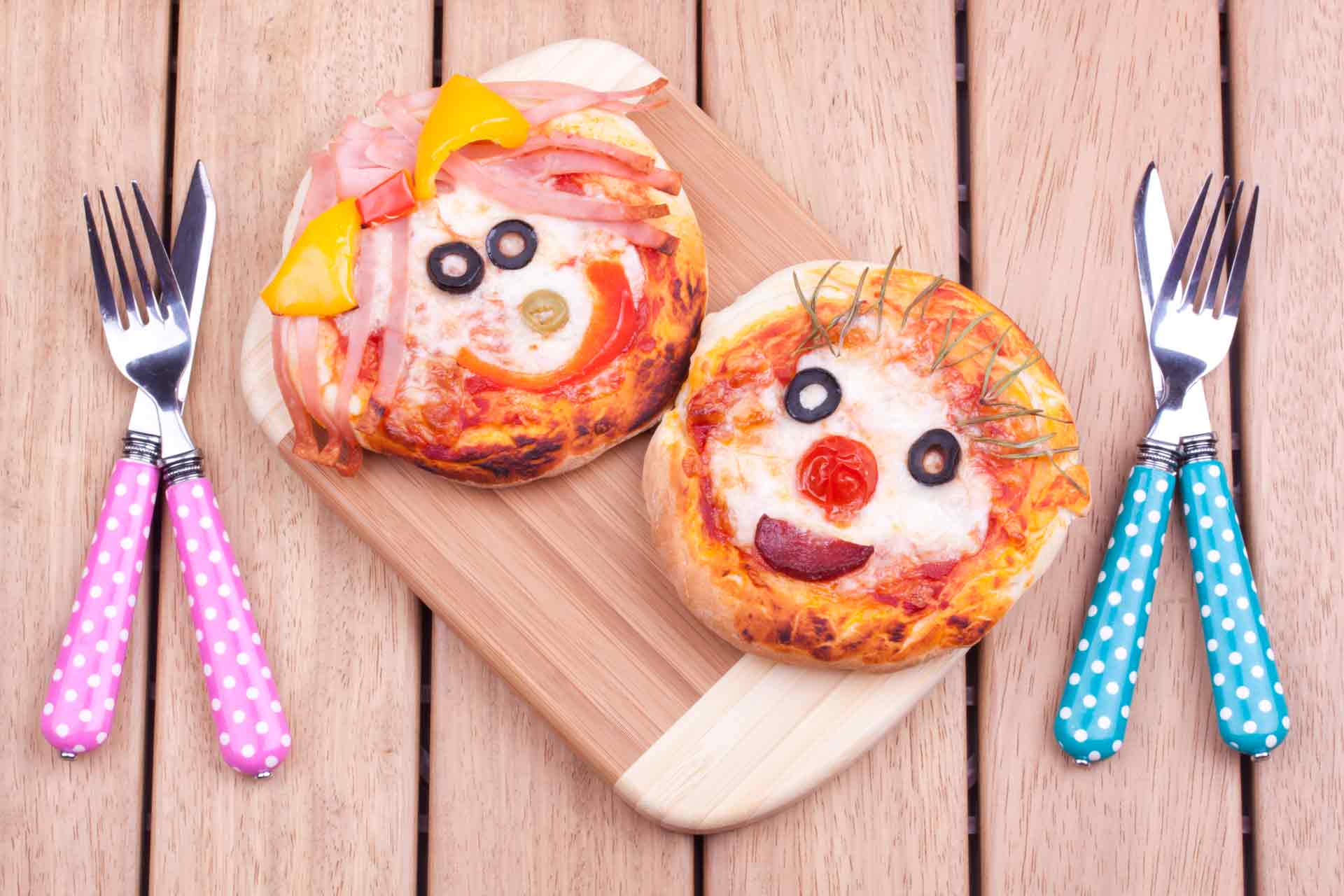 Just say pizza in the house, and your kid will come running. Mini pizzas are bite-sized cheesy snacks that both children and adults love. You can have different toppings for the kids to choose from. 
15. Doughnuts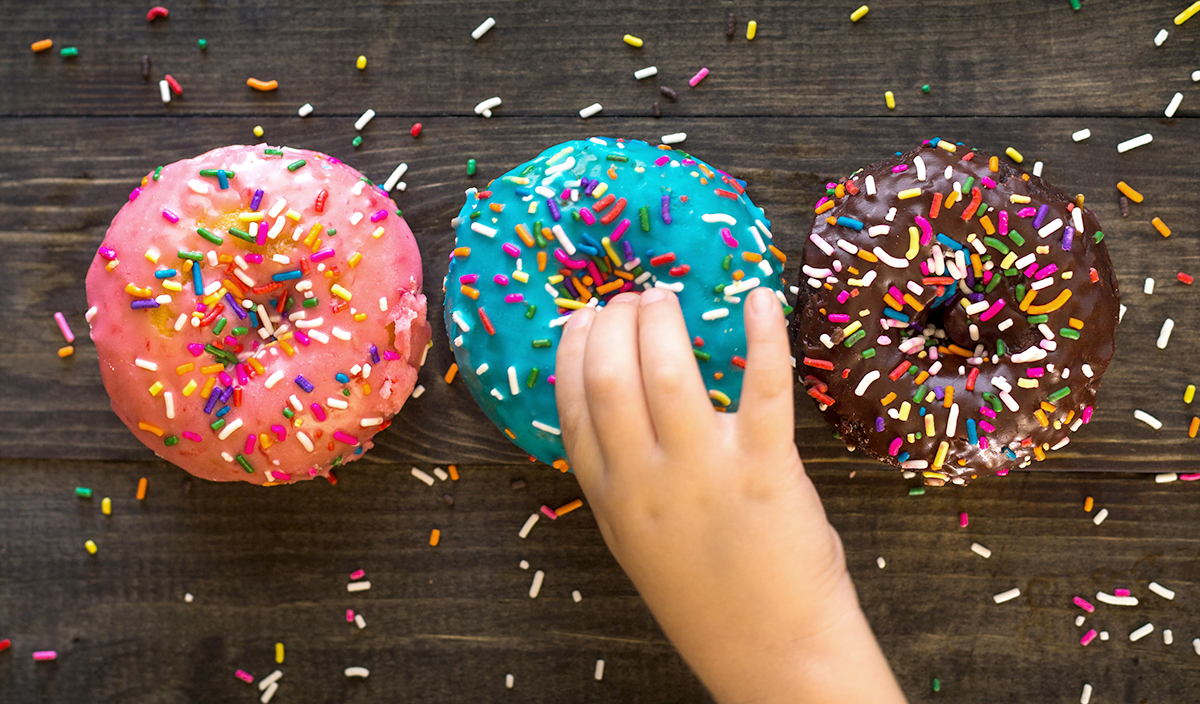 Doughnuts are a hit item at the birthday party. Get plain doughnuts and make it a fun activity for kids to decorate the doughnuts themselves. You can arrange a variety of toppings and sprinkles for kids to decorate the doughnuts. Kids love the idea of decorating the doughnuts and are likely to finish their decorated doughnuts. 
16. Fruits Slices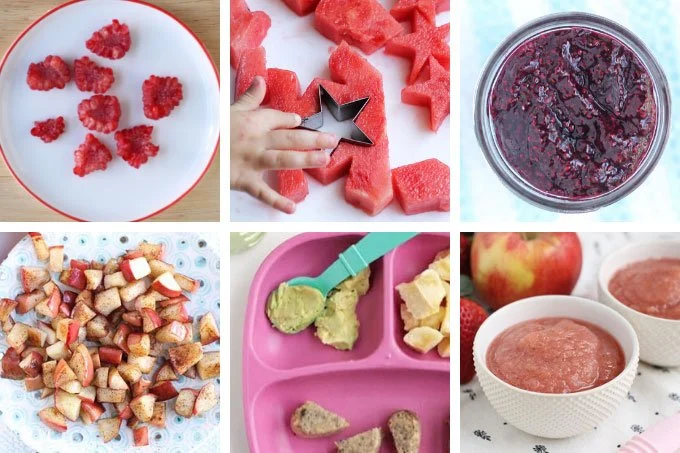 You can have a variety of fruit options for the kids to choose from, like bananas, melon slices, raspberries, strawberries, and apples. To make the kids enjoy the fruits, you can set up a chocolate fountain for them to dip the fruits in the chocolate and enjoy.
17. Drinks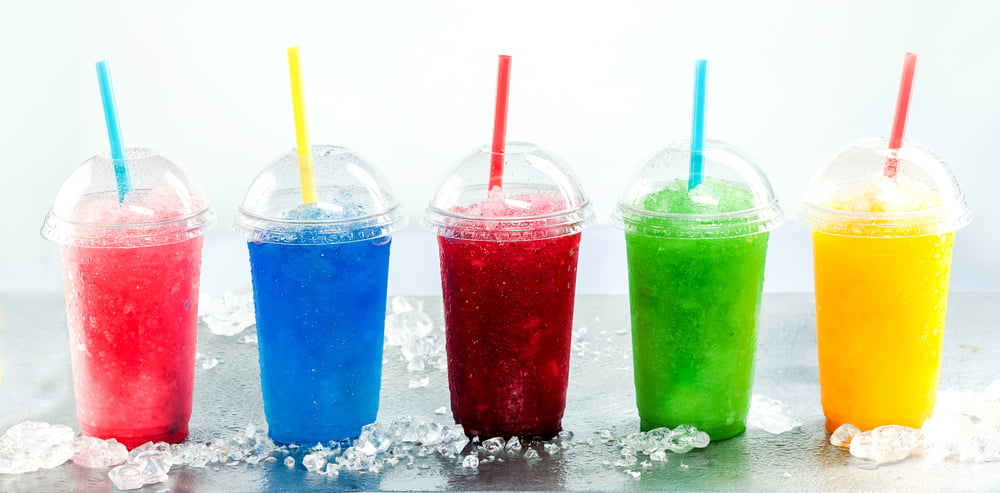 Water and milk are the healthiest drink options for children. You can add different flavors to milk, like strawberry, chocolate, and squash. You can also consider lemonade or fresh juices for the guests. Avoid packaged drinks, squashes, and fizzy drinks as they have added sugar which is not good for health. 
Conclusion
Birthday parties and celebrations differ from person to person and are specific to the person's personality. So, while deciding on a birthday surprise for your little one, consider all the stunning birthday party ideas for the 5-year-old discussed above. This will help you not miss anything and throw a blast party for your kid. If you have any doubts, put them in the comment section.
We will be really happy to help you organize a stunning party for your young one.