Best 5 Birthday Party Ideas for Your 6-Year Old Kid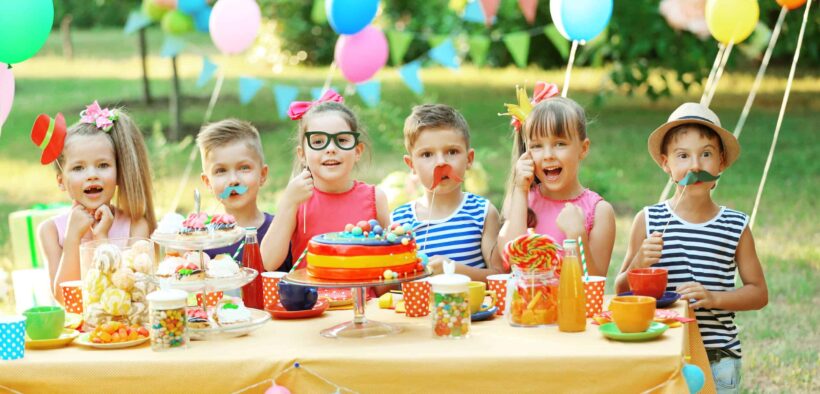 Birthday parties are always memorable, especially for kids, as it's the one day they wait for the whole year to enjoy and open up amazing gifts. Age 6 is the perfect age to enjoy a birthday party as they are out from the toddler age. They now have their likes and dislikes, favorite color, clothes, cartoons, etc. They also start making new friends in their elementary school during that age. 
They must have definitely visited another friend's birthday party, so it's the duty of the parents to make their birthday party more memorable than ever. It is very difficult for a parent to throw an amazing birthday party for their kid. Managing work as well as planning for the party can be a bit hectic. So, if you are a parent who's currently sitting in his/her office and searching for ideas, then don't worry. I've got the best birthday party ideas for 6-year-olds.
Let's get started!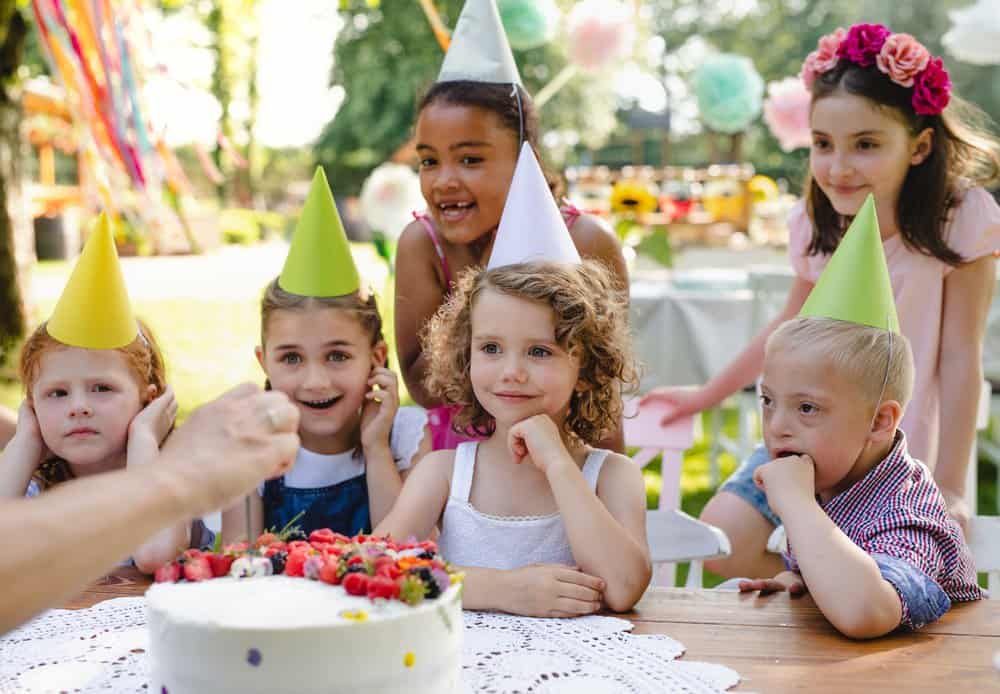 Before moving forward with the ideas, let's first discuss the top 10 things you need to take care of before arranging a birthday party. 
Decide a Party Theme: Party theme is an important decision, so make sure that you and your kid choose that wisely. It is recommended to keep the theme according to your kid's interests and preferences. So this will help you narrow down the decoration and activity choices. 
Set the Date and Venue: Even though it is obvious that your kid will have his party on his birthday, you might shift the party to a weekend which will make it more interesting and long. The kids won't have to worry about going back home early so that they can attend school the next day. After you pick out a date, you have to decide the venue. Make sure you decide the venue according to the number of guests you want to invite. 
Create the guest list: This is the main part where you and your kid have to sit down and decide on the guest list. You could invite the entire class of your child, close friends, or a small group of friends. Decide properly and note down the names. 
Plan the Entertainment and Activities: Make sure you arrange the entertainment or activities according to the themes and interests of the child and guests. Don't worry; we'll give you the best ideas about the themes after this section. 
Send Invitations: After making the guest list, make sure you send the invitations as soon as possible. Re-check the list again so that you don't miss out on any guests. On inviting them, you need to remember to tell them about the date, time, location, and other important information about the theme of the party. 
Plan Food and Drinks: Make sure to decide the party menu according to the dietary restrictions and preferences of the guests. Also, make sure to prepare the food and drinks according to the party themes. It also should contain both kid-friendly and adult-friendly options. 
Arrange Decorations: Plan the decorations according to the theme and make sure to create a festive atmosphere. Also, purchase and use decorations that can be used multiple times that will help you for more future parties. 
Prepare party favors: Party favors just return gifts that you give to the guests as well as your kid's friends. It's totally up to you if you want to give or not. If you decide to give, then make sure the gift is aligned with the party theme. 
Set up a party timeline: Make sure you schedule or timeline for the party day, which includes all the activities from the start to the end of the day. It also includes the timings of the cake cutting, food services, and present openings. Having a fixed schedule will ensure a smooth flow of events during the celebration. 
Make sure of safety: If you are hosting an outdoor party, make sure to have adults and supervisors around the kids so that they can assist you with all the activities and arrangements. And if things go wrong, they'll be around to help you out. 
These are the 10 things you need to take care of before arranging the birthday party for your kid. Now let's move forward with the article, and let's discuss the main event of the article.
Let's explore the best birthday party ideas for your 6-year-old child. 
1. Pool Party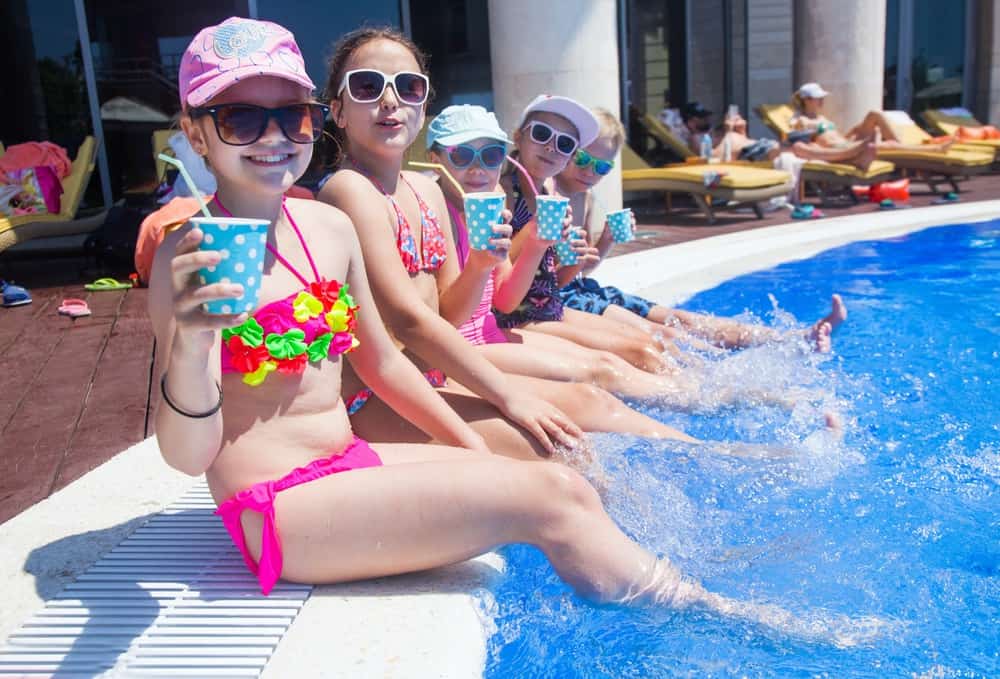 Kids love to play with water, and what better idea to make your kid's birthday party more memorable than a pool party? For a pool party, you can even select popular themes like "A Day at the Beach," "Mermaid Pool Party," "Moana Pool Party," etc., and many other cartoon characters of your choice. You can even create unique and eye-catching invitation cards based on the chosen theme and write creative messages to excite the guests, especially the kids, even more. You could decorate the pool with colorful and reusable items according to the theme by including beach ball arches, pool noodle garlands, jellyfish lanterns, swim goggles, and many more.
You could even arrange a lot of games and activities like marco polo, pool relay races, water balloon tosses, etc. But make sure to have enough adult supervision around the pool to maintain safety for children. 
2. Pony Party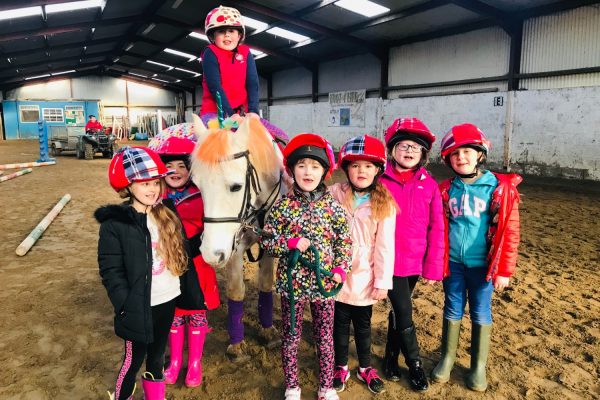 Pony Parties are perfect for kids who love and adore horses, ponies, and equestrian-related activities. You will have an opportunity to host this party at a farm which can also be a short educational trip for all the kids. For invitations, you could feature illustrations of ponies and unicorns to make it more exciting for the guests. Decorating a pony-themed party will be full of colorful balloons, posters of ponies, etc.
It'll be a magical experience for the kids, and for food, you can keep the main ingredient as a carrot. This will keep all the other parents happy as carrots are full of vitamins. 
3. Arts and Crafts Party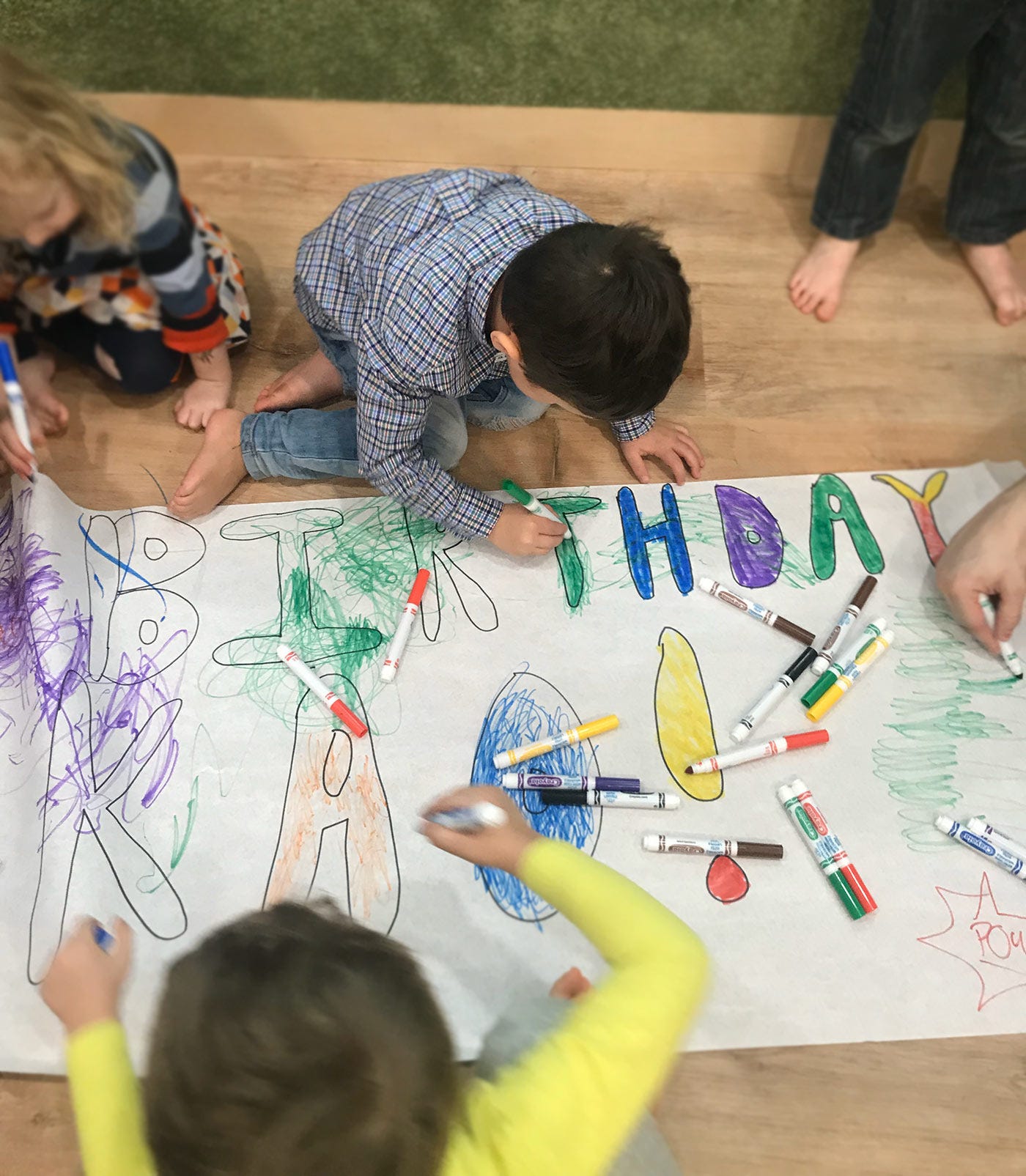 Another engaging idea for a birthday party will be an arts and crafts-themed party. Kids love creativity and hands-on activities, so they'll definitely enjoy creating art and craft on your kid's birthday. It'll be a great opportunity for kids to explore their artistic side by using their creativity and imagination. The best part about this idea is that you can host it either outdoors or indoors, according to your choice.
For decorating the place, you can hang up children's artwork and display crafts and be artsy about the place. And for party favors, you could provide small art and craft kits to the children. 
4. Backyard Carnival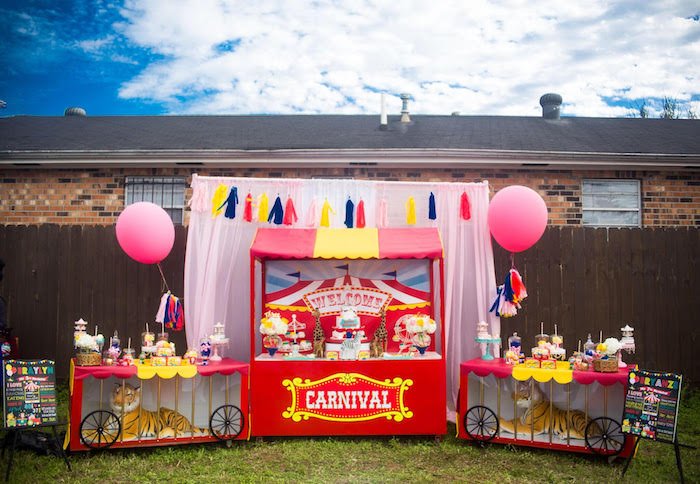 If you want the kids as well as parents to enjoy your kid's birthday party, then the backyard carnival idea will be the best theme ever. Who doesn't enjoy a carnival? Everybody does as it sends them back on a nostalgic ride back to their younger days.
You could pick an outdoor space and transform it into a festive and fun-filled event. You could decorate with colorful balloons, party buntings, etc. You could add so many party games like milk-bottle toss, ring toss, etc. You could hire clowns and magicians to even entertain the crowd. 
5. Laser-Tag Party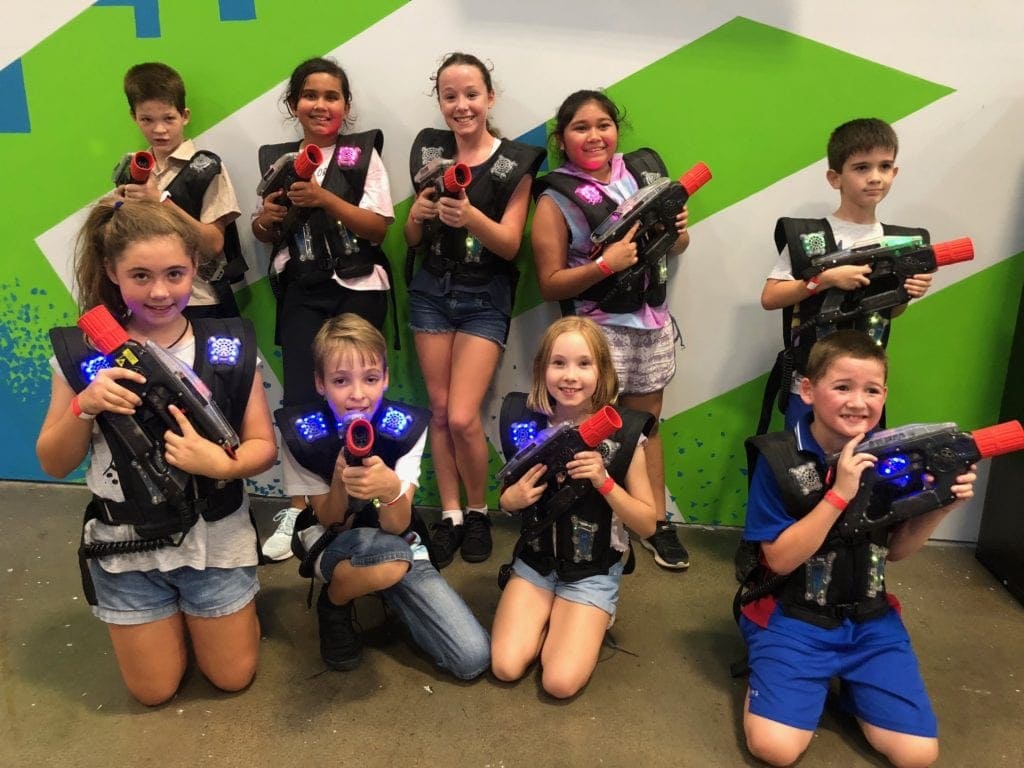 Another cool idea for your kid's birthday party would be a laser-tag-themed party. It'll be an action-packed and thrilling way to throw a party that will be unforgettable for your kid forever. To make this party successful, you need first to choose a suitable venue that offers laser-tag facilities. Also, make sure that that place has enough space to accommodate guests to attend a party.
You also need to make sure to choose the equipment and gameplay which will be appropriate for 6-year-old children. You also need to prioritize safety by providing protective gear like vests and also need to make sure that the equipment is well-maintained. 
Conclusion 
Well, as a parent, it must be very stressful to plan a birthday party for a 6-year-old as it's tough to know their likes and dislikes. The main reason is the huge age gap between you and your kids. So in these scenarios, it is highly suggested to ask your kids and show him/her all the best ideas for the party. 
There were many ideas, but after long and thorough research, we came up with the best 5 ideas that would make the party even more unique and memorable.
Make sure to check the ideas properly and make the best out of them. Your kid deserves the best party ever!