Nanit Vs Owlet Baby Monitors – Find the Best One!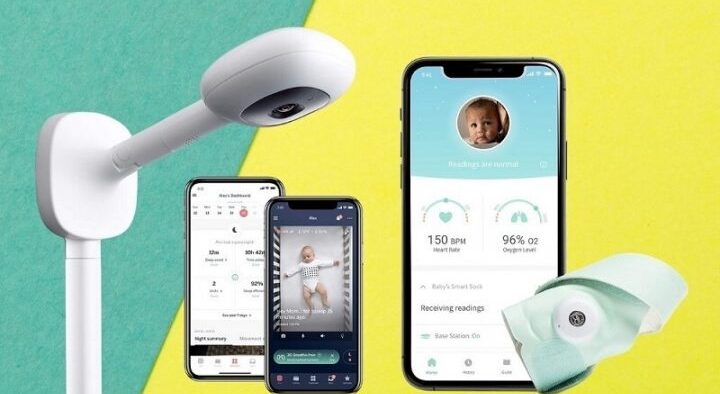 Are you stuck amidst the struggle of Nanit vs Owlet while selecting your baby monitor?
It is indeed a tough choice to make when each brand comes with its strengths. Baby monitors are a great invention to help parents live a stress-free life. The constant fear and worry about how your little one can keep you on your toes in the initial months.
Also, you don't want to miss any expressions and movements they might exhibit in their first few months. The best way to capture memories and take care of them is through baby monitors.
Record your little one's movement and track their physical health with highly advanced baby monitors. We all want the best things for our children.
Tremendous research takes place before parents buy a product for their little ones. This article guides you in finding the best baby monitor to keep your little one safe.
What Do Smart Baby Monitors Do? Nanit vs. Owlet!
The newborns are unaware of the external world and don't talk in their initial years. Even doing a household chore can feel challenging when you have to leave your baby behind. Multiple questions scare the parents,
"Whether they will be ok?"
"What if they need me?"
"Are they sleeping well?"
"Are they breathing well"
It is obvious for new parents to be worried about this situation. However, smart baby monitors are like the caretaker that reduces their worry. With a baby monitor, parents can calmly do their work while monitoring their little ones through a camera.
The video of this live movement is directly accessible for the connected phone. Every trusted family member can have a connection and keep observing the movements.
Even if you have someone who is going to look after your child for a few hours, having this camera can help you stay connected to your infant. It relieves you that everything is under your control when you see them through the monitor.
Moreover, these systems don't just show you the live status of your baby. They also update you with their breathing system, sleeping patterns, oxygen levels, heart rate, and other health aspects. It keeps you aware of any unusual behavior from your child.
Although there are many smart baby monitors in the market, Nanit vs Owlet is the comparison that people get stuck upon. Both of them, being the best brands, provide amazing features and support in looking after your child. This article goes into the details of each brand and analyzes its unique features.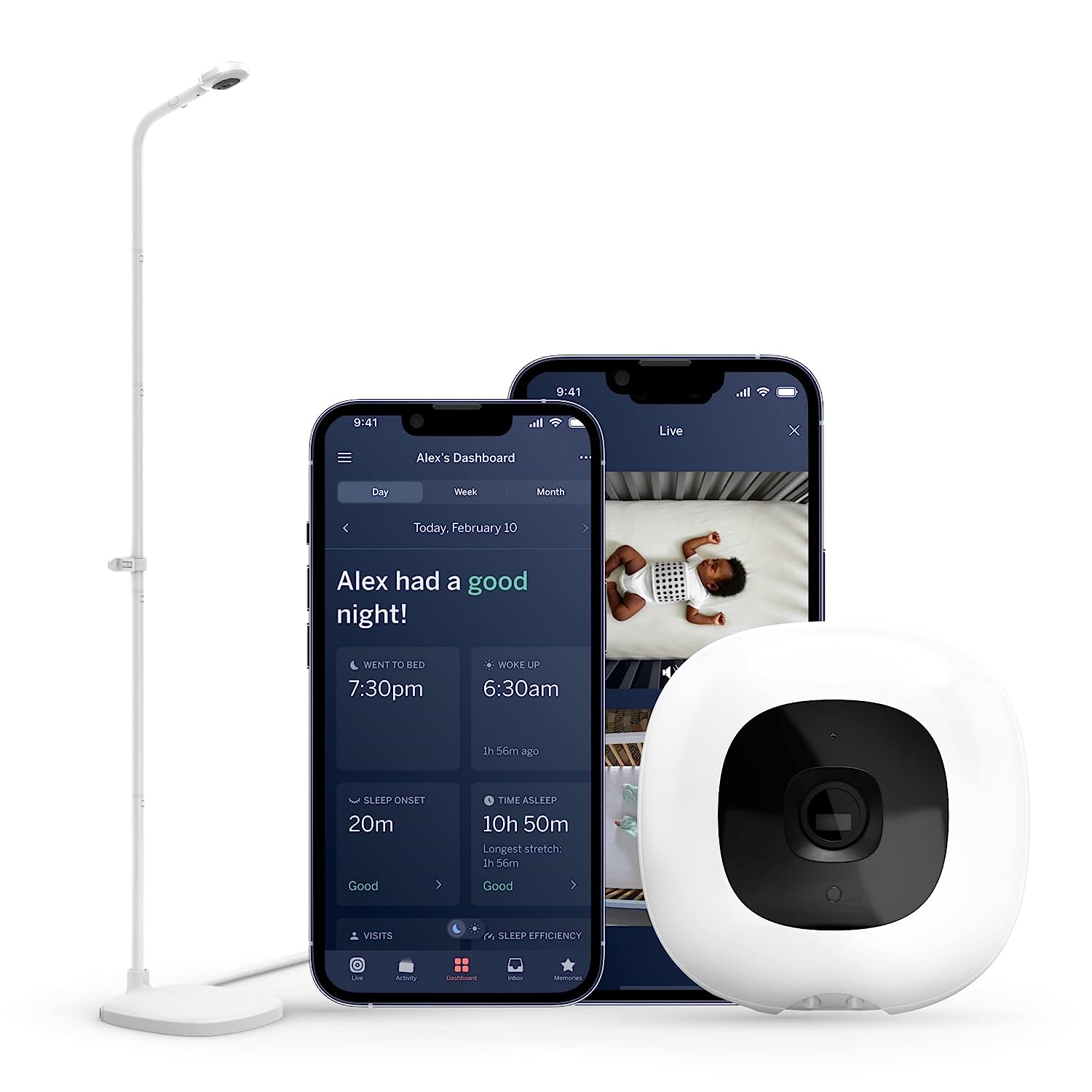 Nanit began in 2016, intending to use technology and connectivity to support families in their parenting journey. It uses computer vision, machine learning, and sleep science to understand a baby's movement in the crib. With the help of images delivered through the camera, it tracks and analyzes their behavior with the help of algorithms.
Features of Nanit Baby Monitors
The Nanit Pro Camera can be set up as a wall-mounted, floor-stand, or portable stand camera. The multi-angle feature allows you to have a 360-degree view of the whole room in which your baby is sleeping. Some of the main characteristics of a Nanit Baby Monitor include –
Get the best quality video (HD quality) streaming of your baby directly on your phone by downloading an application. No need to carry an extra monitor to keep a watch on your little one.
The 2-way audio function allows you to hear your baby and talk back. A lot of times, they need to hear your voice to feel safe. This monitor helps make that possible, even when you are far from the child.
The night light and white noise functions help soothe the baby when they go to sleep.
You can add multiple users to view the live streaming through a single monitoring system. Moreover, encryption provides the best security of data.
Provides you with wearable sensors to monitor the best patterns of your child.
Nanit Breathing Wear
The breathing wear allows the system to monitor and analyze the baby's movements, patterns, and breath. They have breathing wear, swaddles, and sleeping bag to help assess the body movements. Having the accessory on your baby's body will help the system in getting precise results.
The first year of Nanit Insights is free to access. Parents can get a detailed report of their baby's sleeping pattern. This helps in making any changes in the baby's daily routine. Personalized tips are also provided after tracking the baby's age and analyzing the recorded data.
Limitations of Nanit Baby Monitor
It does not track down the health parameters in detail like the Owlet monitoring system.
Every model of Nanit Pro comes with different accessories and specific quality live streaming. The price of each model varies depending on the features it has to offer. Below are some of the best models Nanit offers in different price ranges and various features.
This is the first aspect of the comparison between Nanit and Owlet. Let us move towards the second brand and understand its offering to the customers.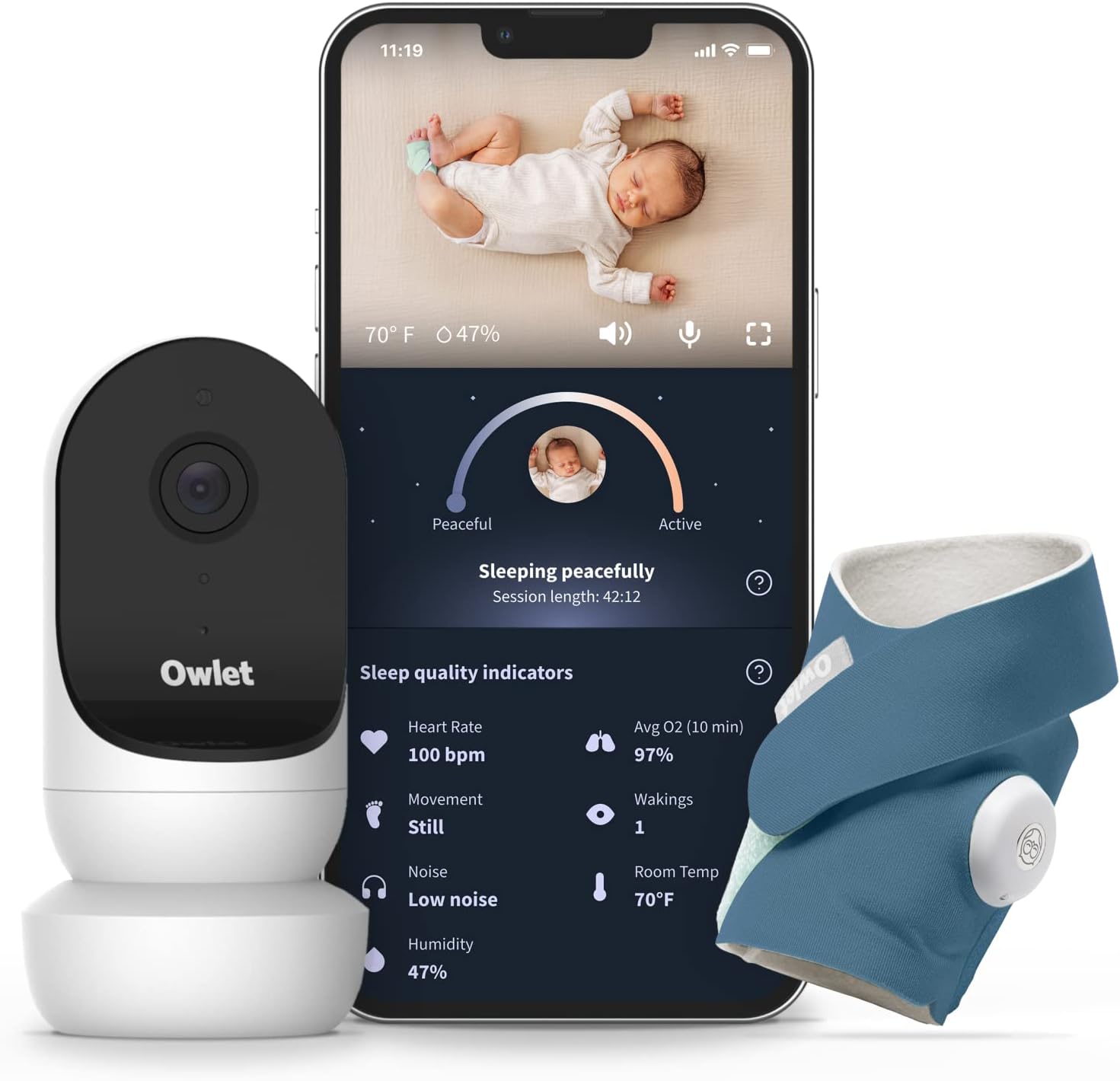 Owlet Baby Monitors began their journey in 2013 by using clinically proven technology. It is more than a monitor. The PPG technology helps in tracking sleep quality indicators, oxygen levels, and wakings.
It uses a smart sock to connect with the child's body and track its changes. It is an amazing device for all new parents looking for some peace of mind with a newborn child.
Features of Owlet Baby Monitor
The Owlet Duo System consists of a camera and a sock. It is a complete package that helps you know that they are safe. Both components have a unique role to play in keeping the connection and monitoring health. Here are some of the amazing features of an Owlet Camera System –
It has a room temperature sensor that is built into the camera. It keeps you aware of the comfort of your baby. Extreme cold and hot temperatures will be avoided with this feature.
It has a night vision to give you a clear view of your baby irrespective of the outer light.
130-degree wide-angle lens for a clear view of the whole space
The two-way camera allows you to hear every conversation happening around your little one. You can also instruct and talk to the people around your child through the monitor.
The transmission happens securely through encrypted Wi-Fi. All the data remains safe while reaching your phone.
The camera comes with a magnetic base. You can have it freely standing on the surface or use a wall-mounting kit.
Owlet Smart Sock
This accessory comes with an owlet monitor to track their patterns. It is a small fabric with a sensor that can be wrapped around the baby's leg. It is useful for babies within the age group of 0-18 months. The smart sock uses pulse oximetry technology to measure heart rate, oxygen levels, and sleep patterns.
The data is wirelessly transferred to your phone application and base station. The application further uses different symbols and colors to notify the state of your child's health. The smart sock also connects to the base station through Bluetooth and to the phone through Wi-Fi. The smart sock needs to be charged at the base station and can be fully charged within 90 minutes.
Limitations of Owlet Baby Monitor
The Owlet baby monitor seems to be a little costly for some families. However, the worth it brings forward is worth the price.
Here are the three options from which you can buy from the Owlet brand. The duo will give you a camera and sock to handle all the functions. The other packages may not include a sock, and you must buy it separately.
Which Baby Monitor is Best? Nanit vs. Owlet
Both the monitors in Nanit and Owlet are amazing and have unique features. They provide the best view of the room, baby, and background voice. They both have secure connections and quick 2-way communication methods.
However, the Nanit monitor requires your child to have a sensor for breathing wear. Breathing wear is a large piece of clothing that needs to be worn on the belly. Owlet only requires a sock to catch the baby's sleeping patterns and other data.
Babies at this age tend to get irritated with extensive clothing that is too large or tight. In such a situation, it is better to have a small piece of clothing that does not irritate them. If you have a little one who gets irritated very often by wearing a piece of cloth, Owlet is a better option for you.
Some families find the Owlet a little costlier than the Nanit monitor. However, the benefits in Owlet are deeper when it comes to your child's health. They provide precise data about the child's breathing pattern, oxygen level, and heart rate. Some parents have also claimed that knowing these numbers has helped them save their children from serious health conditions.
These are some of the main differences between the baby monitoring brands. The Nanit vs Owlet did not have a fixed and precise answer. It all depends upon the needs and budget of parents.
If you can afford it, it is best to get an Owlet monitor that gives you the best data on your baby's health. However, the Nanit baby monitor is also not a bad option as it provides basic details of breathing and sleeping patterns.
Can Baby Monitors Save the Life of Your Little One?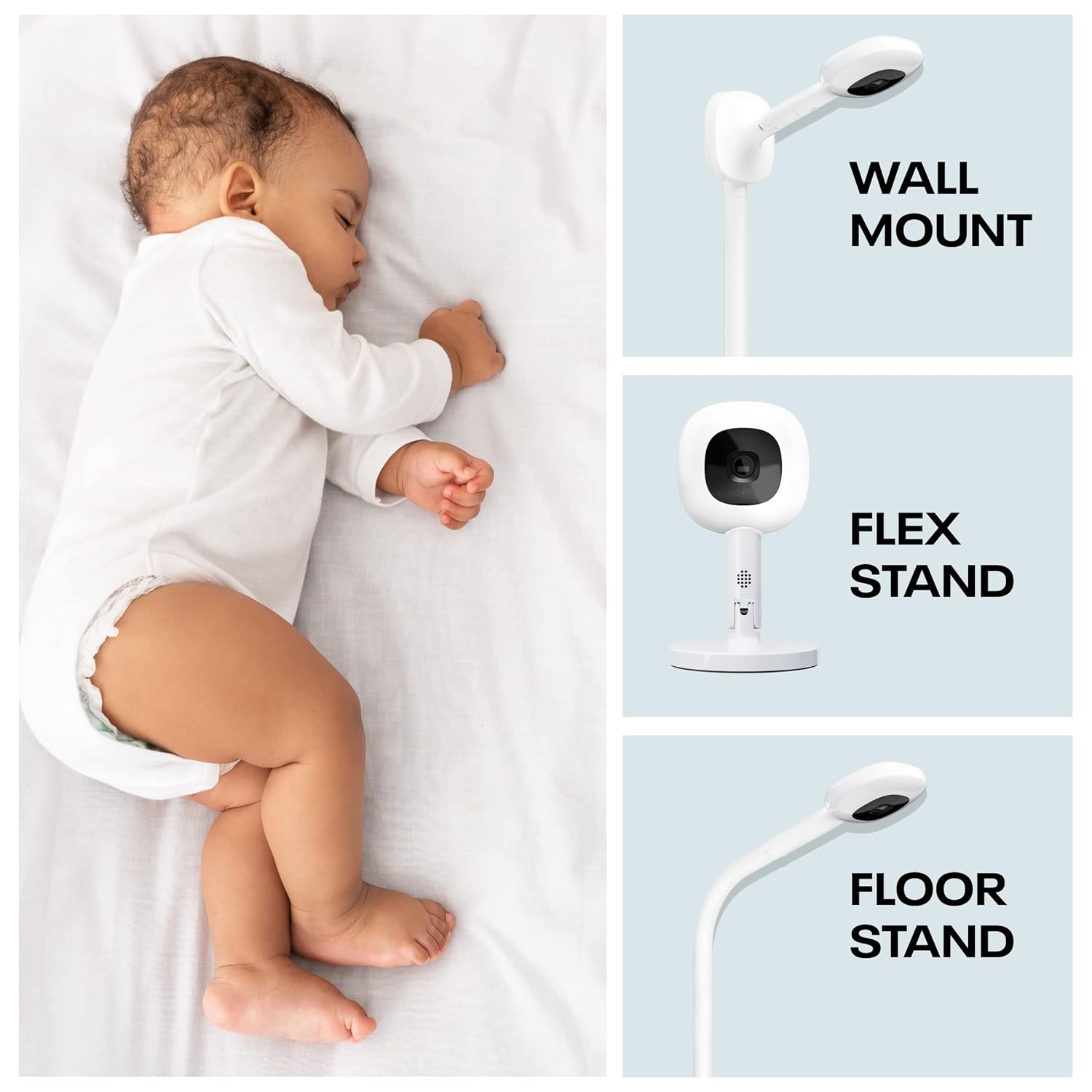 The answer to this question is a Yes and a No!
Confused?
The monitors are not specifically designed to prevent sudden infant death syndrome. However, they do monitor the movements, breathing, heart rate, and oxygen levels.
These factors indicate any serious illness or disease through the data summary. When parents are away, suddenly, a kid might face disturbed breathing or low oxygen levels. The baby monitoring device will instantly alert the parent's phone and help them take early action.
Although it does not directly save the child's life, the device keeps the parents alert and aware. Indirectly, such devices are extremely helpful in saving your little one's life. Emergencies are rare, but we need to prepare for those moments well. Having such a monitoring device is a prudent step in keeping your child safe during their initial years.
Consider the monitoring device as your partner that accompanies your child in every moment. It is like a silent friend who cares for them and keeps them informed.
Nanit vs. Owlet: Final Verdict
The comparison of Nanit vs Owlet comes to an end in this article. A detailed understanding of features and the price of each product gives you a clear insight into which one to buy. The baby monitor is a crucial product for families.
It helps the mother and father fulfill their duties more comfortably. There is no single conclusion or answer to Nanit vs Owlet. It depends upon your priorities. No decision will be right or wrong when buying a baby monitor based on your criteria.
Every family lives in different circumstances and has their limitations. May the baby monitor help you in connecting with your newborn. It will pave the path for you to be more aware of their health and take necessary precautions as and when felt necessary.
Keep checking the analysis and data summary for your child's healthy future.